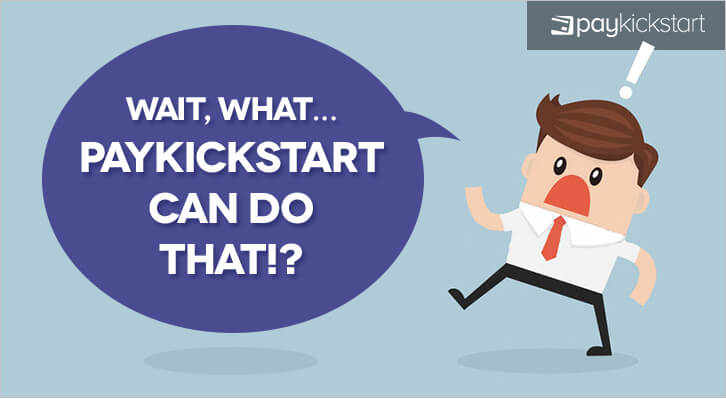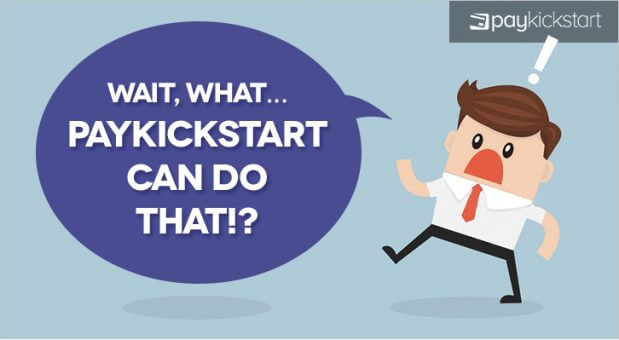 The PayKickstart platform has been growing at a ultra-fast pace – with new features and functionality added each month.
One comment I've received over and over again, when having casual conversations with new PayKickstart vendors is…
"Wait! What?  PayKickstart Can Do That!?"
Our bad…
I guess we have been head-down, making the platform the ultimate shopping cart and affiliate management platform, that we forgot to stop and tell you about a number of the advanced features you may have missed.
These are some of the "core" features we've shared…
But in this article, let me highlight some cool "hidden" features you may or may not have known that are inside PayKickstart…
Advanced Affiliate Tracking
Before the days when PayKickstart was available, we created a custom tracking system to allow our affiliate partners to earn what are called "Lifetime Commissions".
Essentially, we gave referral credit/commissions to our affiliates for products they didn't even promote.  For example: John is our affiliate and he is promoting Offer A.  5 of those visitors pass on Offer A, but then go and visit our main website with all of our other offers on it.  3 people purchase Offer B and the other 2 purchase Offer C.  John will receive credit for those sales – given that he was the original source for those visitors finding our website.
This unique and generous method for rewarding affiliates, single-handedly boosted our sales by 30% – recruiting new affiliates on auto-pilot and getting existing affiliates to promote our offers more.
Fast forward to today, all PayKickstart vendors can do this with the flip of a switch.

Vendors can have full control, choosing to use the Commission, per campaign basis (normal way) OR can choose between Lifetime Commission, per visitor or customer basis (new way) that has proven to sky-rocket traffic, sales and revenue.
Real-Time Leaderboard Widget

Affiliates are competitive!  They love getting the recognition of being the top affiliate(s) for a product launch.
Which is why we created a feature to allow vendors to create and track affiliate contests in real-time.  The vendor simply picks the Campaign/Product(s) and the date range, then they can embed the Leaderboard Widget onto any page they want.  The leaderboard will then update in real-time showing you who the top affiliate partners are.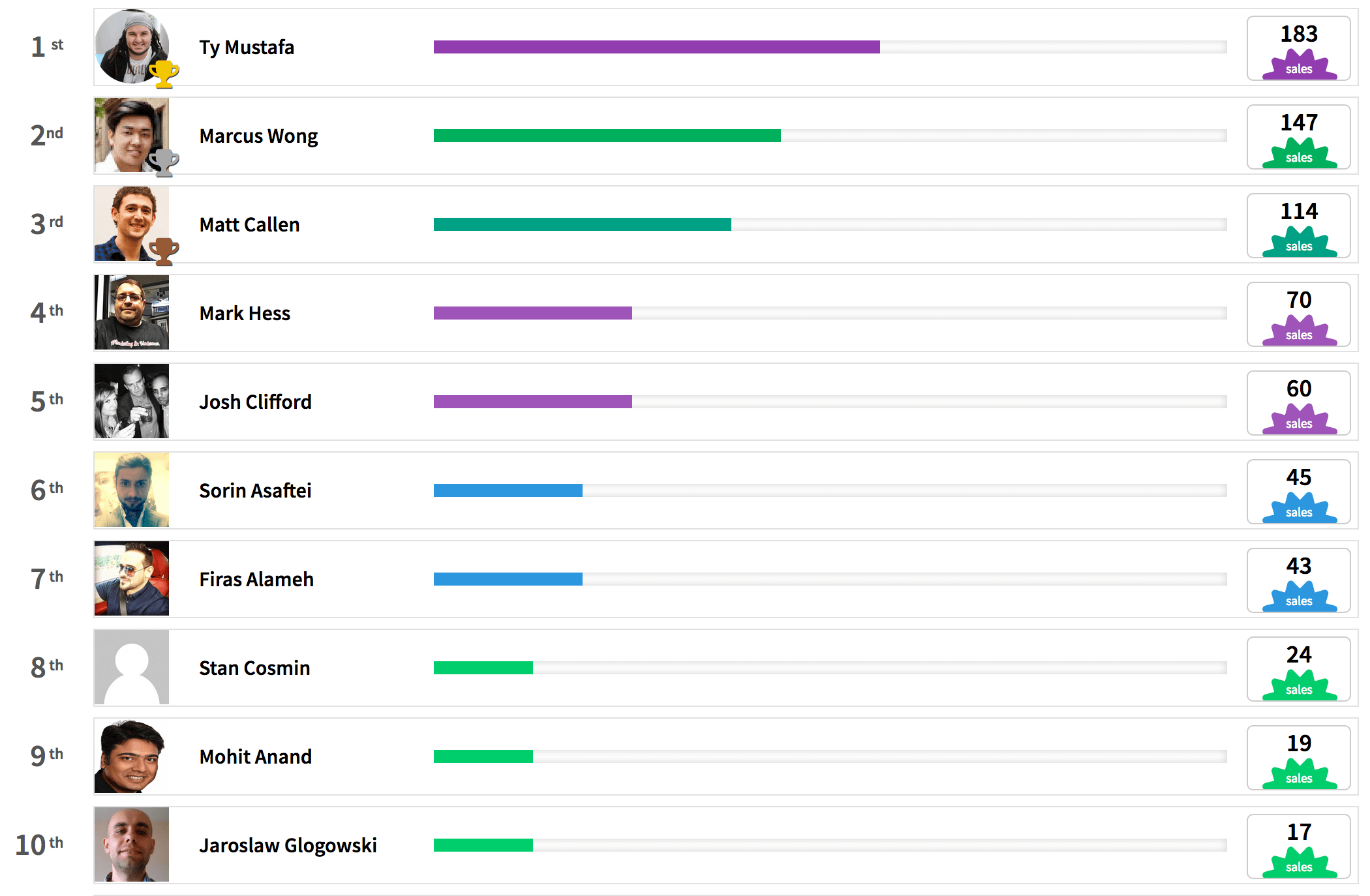 We've used this widget time and time again to encourage our top partners to continue promoting an offer so they can move up the leaderboard and earn additional cash and prize incentives.
The Payment Method Switch
This one comes up ALL the time.  A customer first paid for a subscription with one payment method, but then wants to switch to another method.
Using the Payment Update feature, Customers can automatically switch between Credit Card and Paypal for a given subscription.  They can also use a different Credit Card or Paypal account as well.
This feature has proven to be the most effective way to minimize failed subscription payments – not to mention, making it extremely convenient for customers to continue paying their vendors.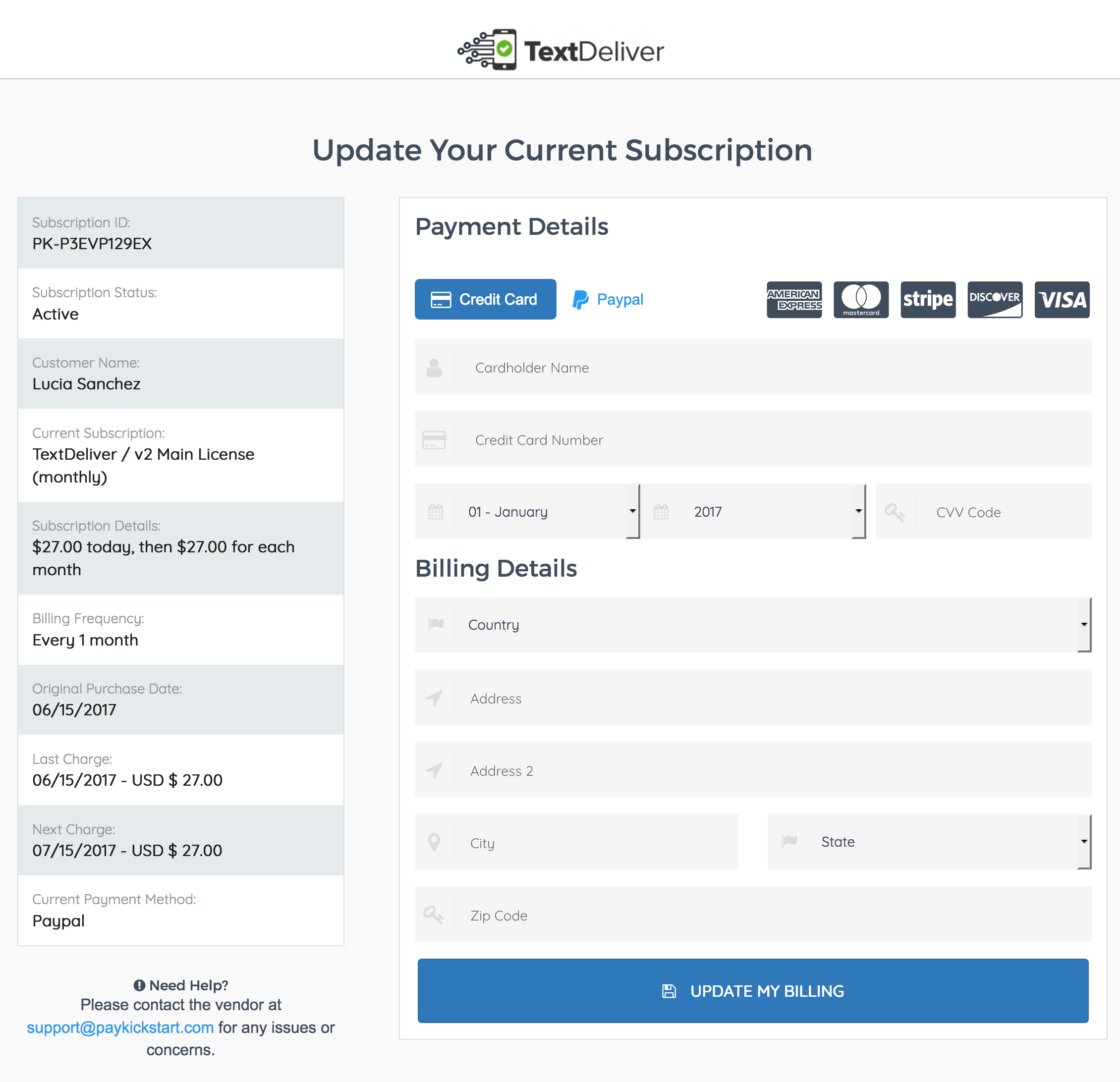 The Subscription Switch
As customers, things come up right?  We don't get paid until the 1st of the month.  We want to pause our subscription for 3 months.  We want to reactivate an old subscription/account we had last year?
As vendors, we need complete control over customer subscriptions to properly handle each unique scenario or customer request.  Which is why vendors can easily tweak or adjust a subscription – pushing the next billing date out,  reactivating a cancelled subscription, etc…

Vendors have more control/flexibility  than ever before…and most importantly are not subject to the limitations most payment gateway have when it comes to subscription management.
Mobile "Cha-Ching" Notifications
If you are either a vendor or affiliate and you haven't downloaded the free mobile app – go and do that right now!
Whenever you make a sale as a vendor or a commission as an affiliate, you'll get a cool "Cha Ching" audible notification, along with a quick summary of how much you just made.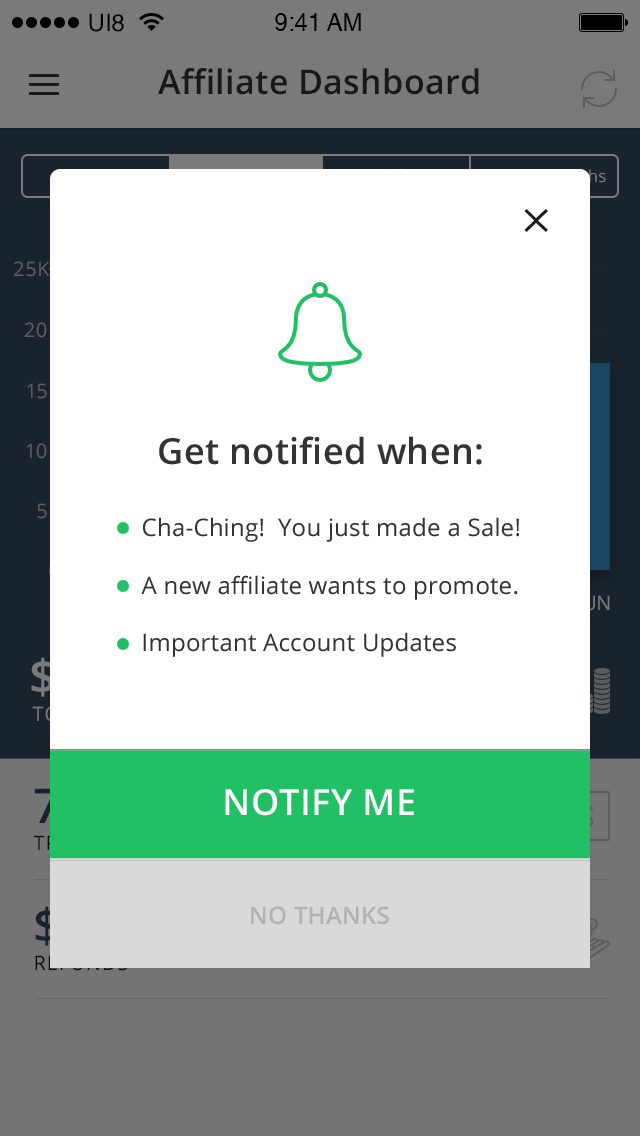 Now you can stay in control and up-to-date on your business while on-the-go.
Ultimate Affiliate Control
Setup One-Off Affiliate Promotions
What a pain in the neck it is to have to clone an entire sales funnel, just to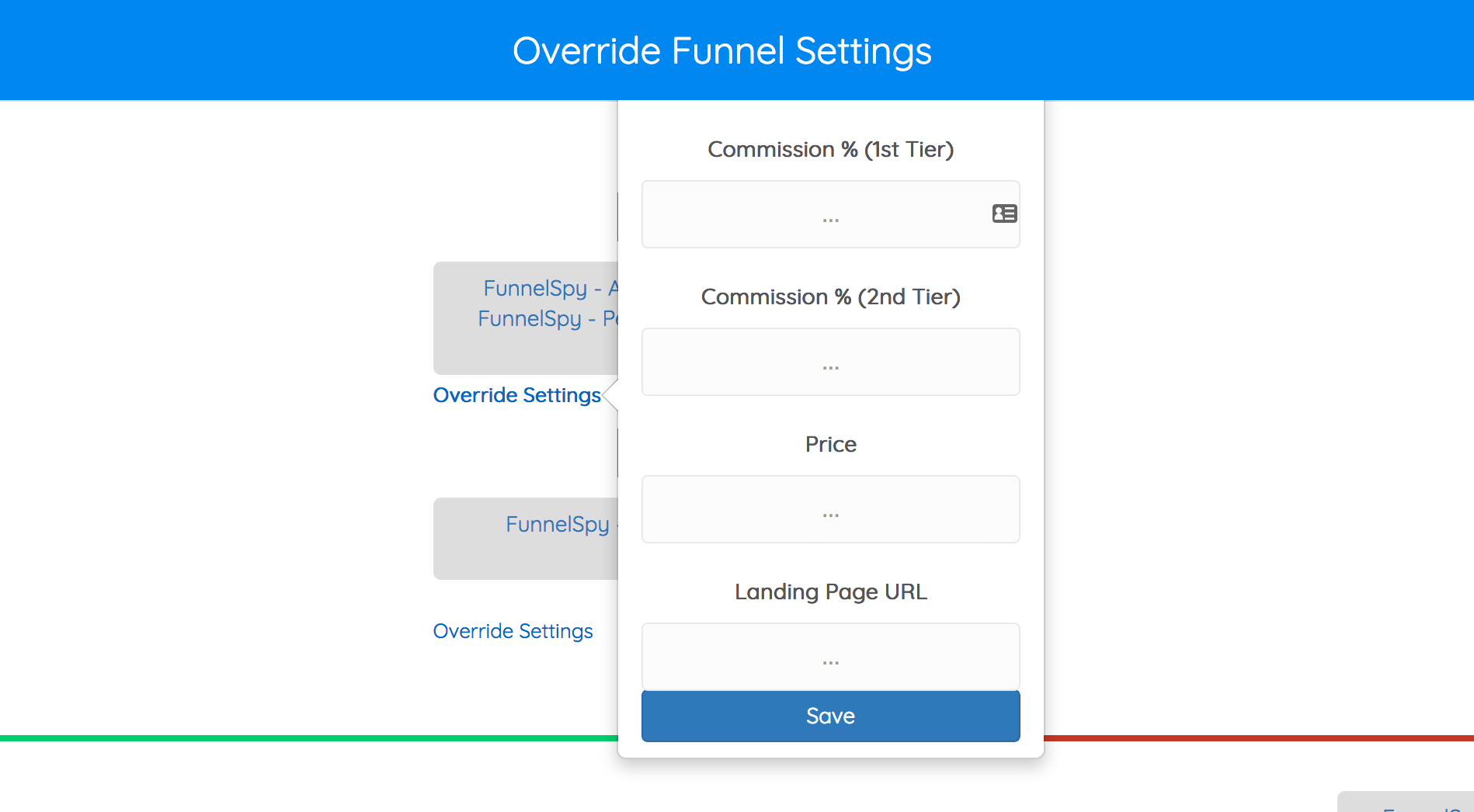 Setup One-Off Affiliate Promotions
Oops, the customer forgot to click on the affiliates link to earn credit for the sale.
No problem.  A vendor can manual add or change the affiliate who earned credit for the sale – after purchase.

License Key Management
That's right.  PayKickstart as a built-in secure licensing system that can automatically issue license keys to customers upon purchase.  If you have a piece of software or product that you want to ensure it's secure and protected – with just a simple API integration you can have your product speak to our integrated licensing system.

Easily Deactivate/Activated, Revoke or issue a new license key(s) with just the click of a button.
Ready to Test Drive PayKickstart Yourself?
Are you a vendor looking to sell your products online?  Join the growing community of Entrepreneurs who are using built-in features like One-Click upsells, Customized Checkout Pages, Affiliate Management, the advanced mentioned above and so much more!

See how well PayKickstart stacks up against the competition in this Shopping Cart Comparison Chart.
If you're not using PayKickstart to sell your products, what are you waiting for? It's free to get started today!
Are You Ready to Start Making More Money Online?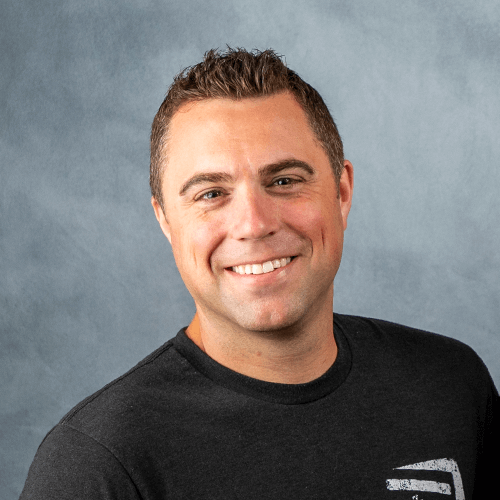 Mark Thompson is the co-founder of PayKickstart.com – a SaaS that is reinventing the modern-day shopping cart and affiliate management, helping thousands of businesses and Entrepreneurs sell more, maximize customer lifetime value and automate subscription commerce.
Mark has spent over a decade in the world of marketing and software, selling over $20+ million of his flagship training programs and software.