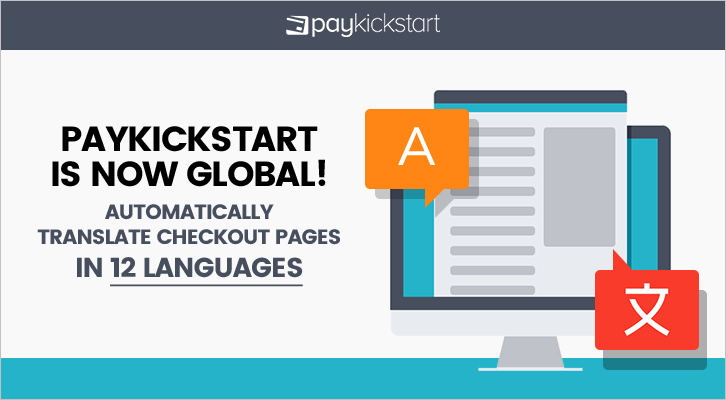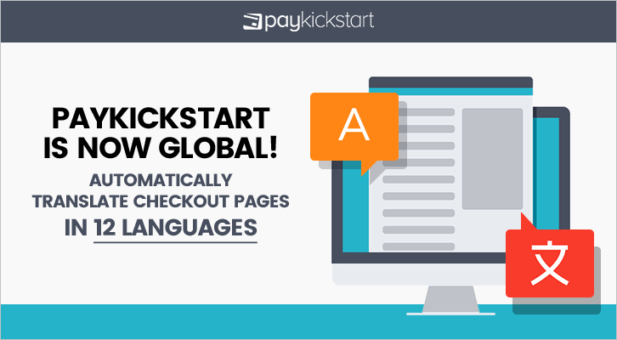 At PayKickstart, we understand that selling your products online should not be limited to only one market.
This is why we've recently implemented the ability to automatically translate your already high-converting checkout page into 12 Different Languages.
With this new feature, (among others) you can translate the coupon code fields, order bumps, name, email, and address fields into one of the following languages…
Arabic
English
Chinese
French
German
Hindi
Italian
Japanese
Polish
Portuguese
Russian
Spanish
With a single click, you can select the language of choice for your checkout page.  PayKickstart will automatically translate each field to the language of choice.
Translate on ANY Checkout Page, Checkout Popup, or Checkout Embed Form
It doesn't matter the template you've chosen, simply choose from the drop-down list, and PayKickstart will do the work for you.
This is a huge time saver and it opens the doors to multiple selling markets.
Here's how to Translate the Checkout Pages
Firstly, by default, PayKickstart will look at your account's default language selection, and set that language as default for all checkout pages across your account.
To set your default language that will change ALL checkout pages, popups, and forms across your entire account, click on the Top Right navigation and then click "Platform Settings".  Then select your Default Language from that page.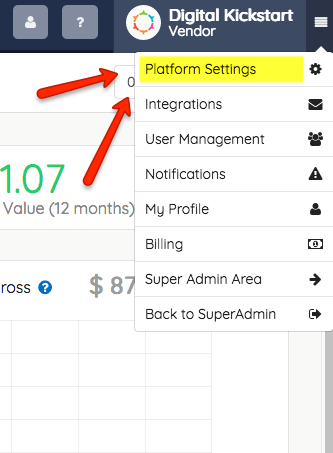 How to Translate for a Specific Campaign (this will include all products within that campaign)
To individually change a checkout page for a specific CAMPAIGN, go to Products > Campaigns.   Then choose the campaign to Edit.
On the Edit Campaign page, you can change the default language as shown below.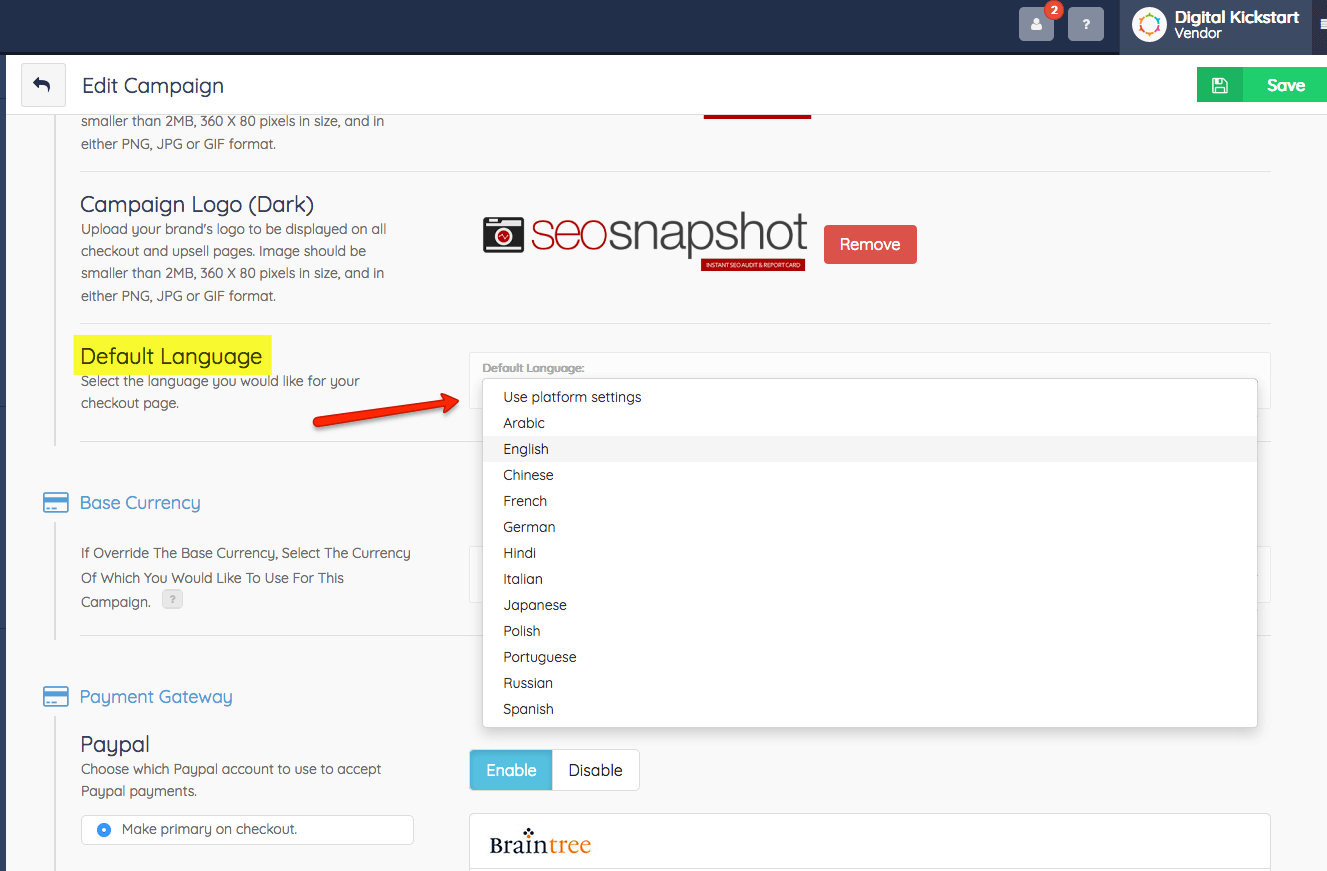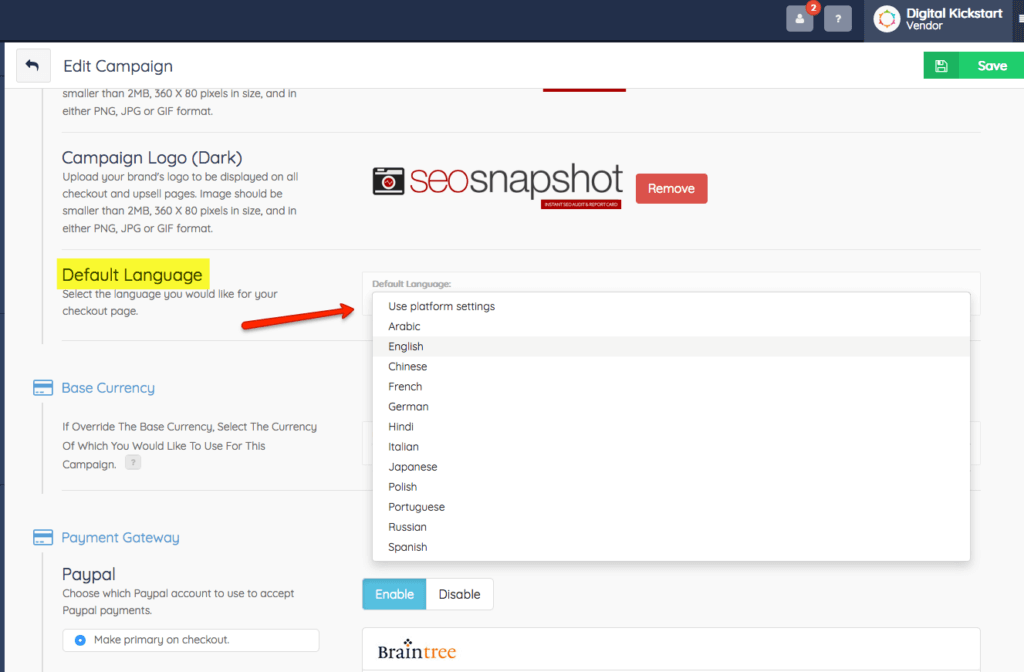 How to Translate for a Specific Product (this will only translate the individual product's checkout page)
To individually change a checkout page for a specific PRODUCT, go to Products > Campaigns.   Then locate the product within that campaign that you would like to Edit.
On the Edit Product page, locate the "Checkout Page" section.  You will see a new "Default Language" setting.  Click the drop-down to quickly translate the checkout page fields to whatever language you want!  It's that easy.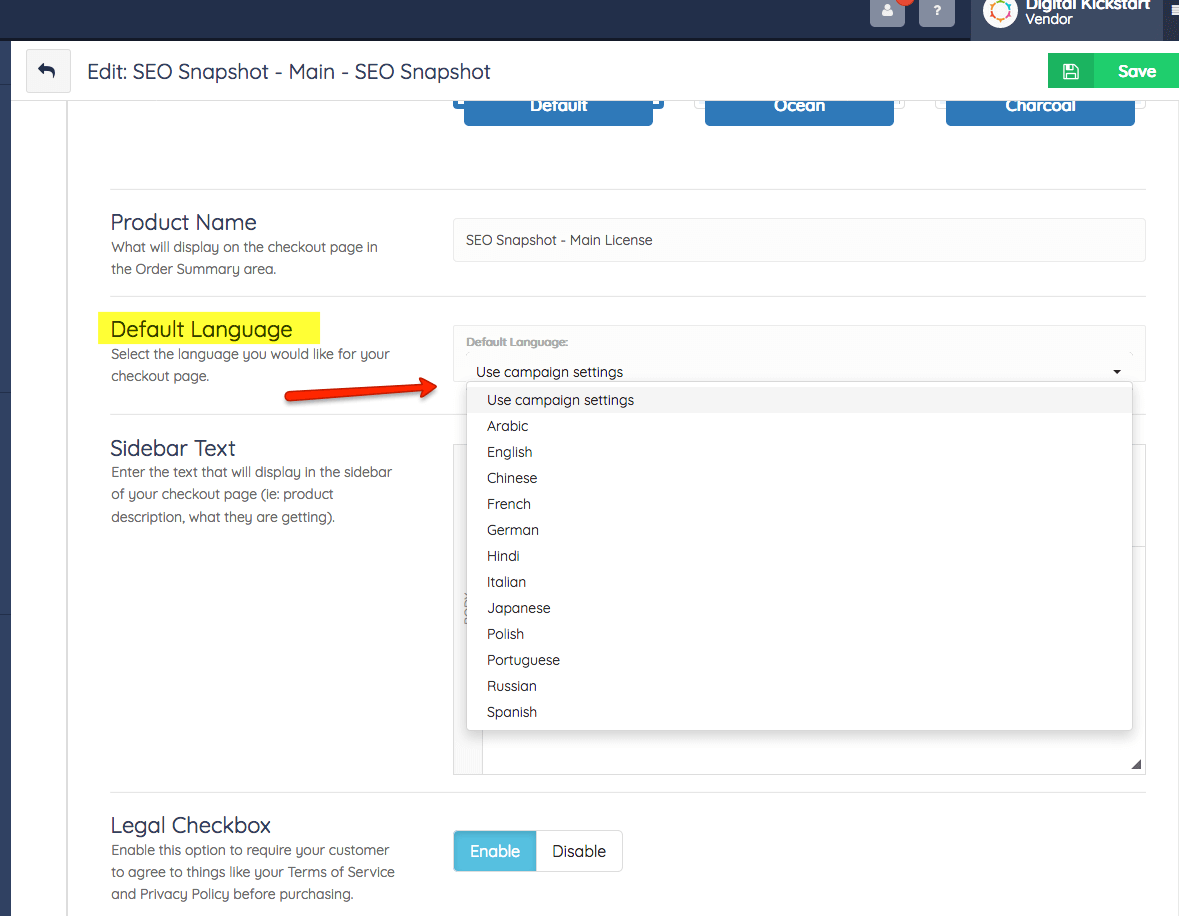 That's it!  After you update your settings, your checkout page will automatically be adjusted to the language you chose.  Here's an example after translating…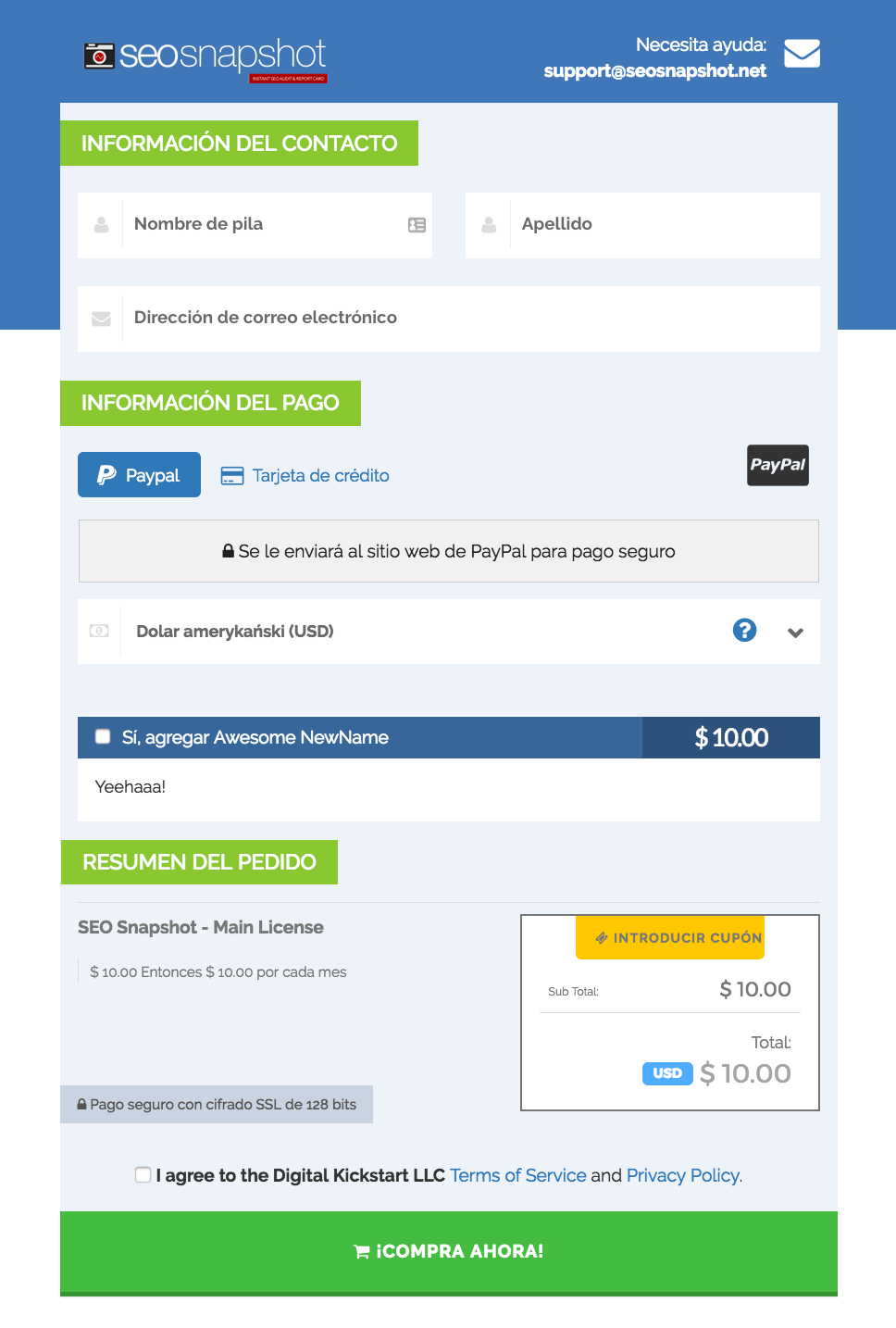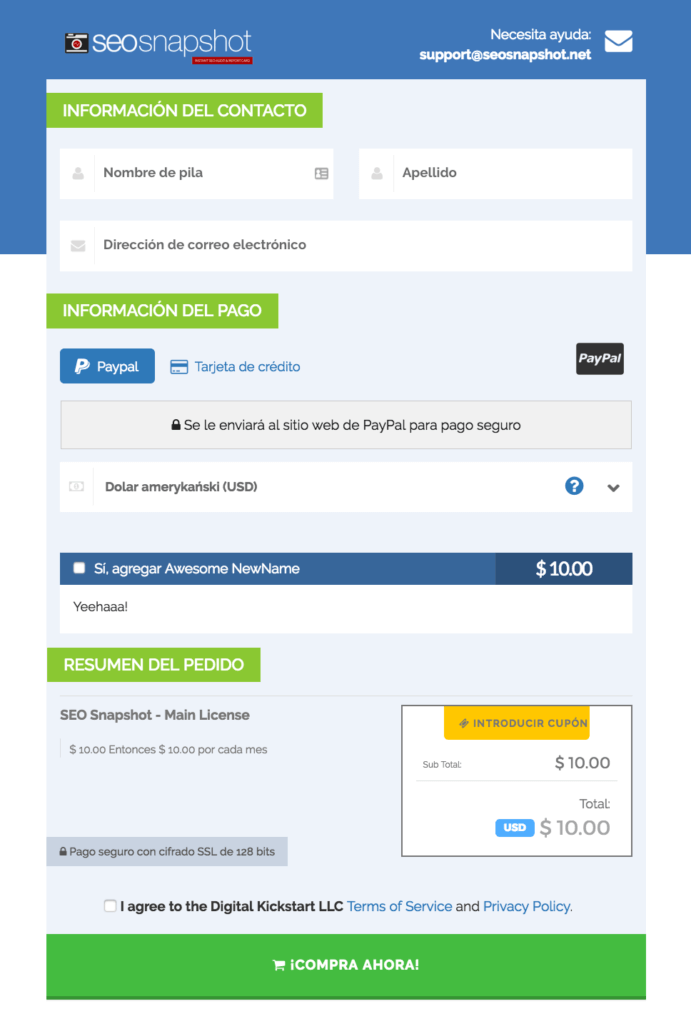 With PayKickstart, you're never limited to selling in only English.  Translate your pages to Spanish for one product, Polish for another, French for a third, and so on…
Turn your brand into a GLOBAL selling machine.  😉
This is an exciting new feature as it opens PayKickstart to a global audience!
This is just one of many ways that PayKickstart is here to help make you more money while saving you time and headache!

If you're not using PayKickstart to sell your products, what are you waiting for? It's free to get started today!
Are You Ready to Start Making More Money Online?