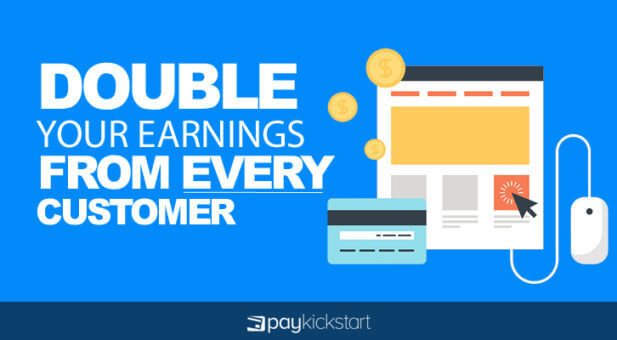 [WATCH VIDEO TRAINING BELOW]
Did you know there are really only 3 ways to grow any business? They are:
#1. (Traffic and Conversions on the initial sale). Increase the # of customers you get
#2. (Upsells). Increase how much your customers spend PER Purchase
#3. (Cross-Sells). Increase how OFTEN your customers make a purchase
Most people seem to focus on the first method above. However, many times that the one that is the most difficult and most costly. I mean… Increasing your traffic can be expensive. It means you have to find new people who don't know you or have never purchased from you before. Get them to see your offer. And THEN, convince them to buy from you. Obviously, this is a crucial part of any business, but as you can imagine, there are a lot of steps involved.
In fact, the majority of successful online businesses acquire this first purchase without making any profit. Many times, this initial customer acquisition is at a loss.
But wait… how can a business afford to do that?
Simple. Because of "Customer Lifetime Value".
Customer Lifetime Value (CLV) is how much profit you can expect from a given customer's purchases with your brand over the entire lifetime of that customer.
That means… Increase your CLV, and your business will THRIVE!
So how do you increase customer lifetime value? By focusing on the other 2 strategies from above.
The best part about those 2 methods is you can instantly increase the profit that comes through the door from EVERY customer, WITHOUT getting any additional traffic to your site.
In fact, we were able to DOUBLE our business overnight by focusing on those 2 methods alone.
We created a short video series teaching these strategies (and more), showing how you can do it with ANY niche. Here's the first video walkthrough explaining exactly that, as well as sample case studies from our business.
Watch here to see how we increased profit by 80% with no extra traffic.

See how well PayKickstart stacks up against the competition in this Shopping Cart Comparison Chart.
If you're not using PayKickstart to sell your products, what are you waiting for?  It's free to get started today!
Are You Ready to Start Making More Money Online?