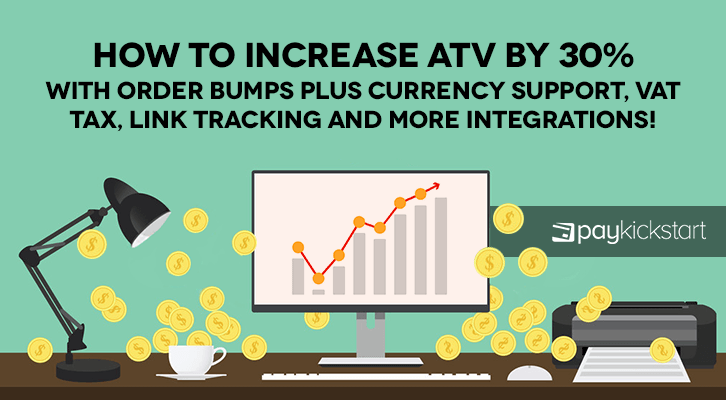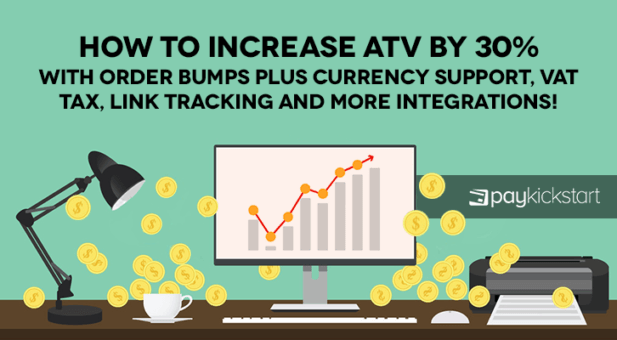 We are super excited to announce a TON of new features to the PayKickstart platform that will help all vendors generate more revenue, provide more flexibility and ease of use.  All of the features are now live inside your account!
Let's dive right in…
#1. Order Bumps

Probably our most anticipated feature in this release, you can now Order Bumps to any checkout page, form embed and widget!
This is a major enhancement that will instantly help all vendors make more with every transaction that comes through your door.
We recently added an order form bump to one of our offers and saw an instant 30% increase in our frontend average transaction value (ATV). It literally changed the game in terms of ROI and our profit margins.
Let me show you what the order bump looks like:
Let me show you how easy it is to enable an Order Bump to your page using PayKickstart.
It's as simple as Enabling "Order Bump" inside your Funnel and for the product you want to add the order bump on the checkout page for.  Select the product, price and add a description and you are ready to roll!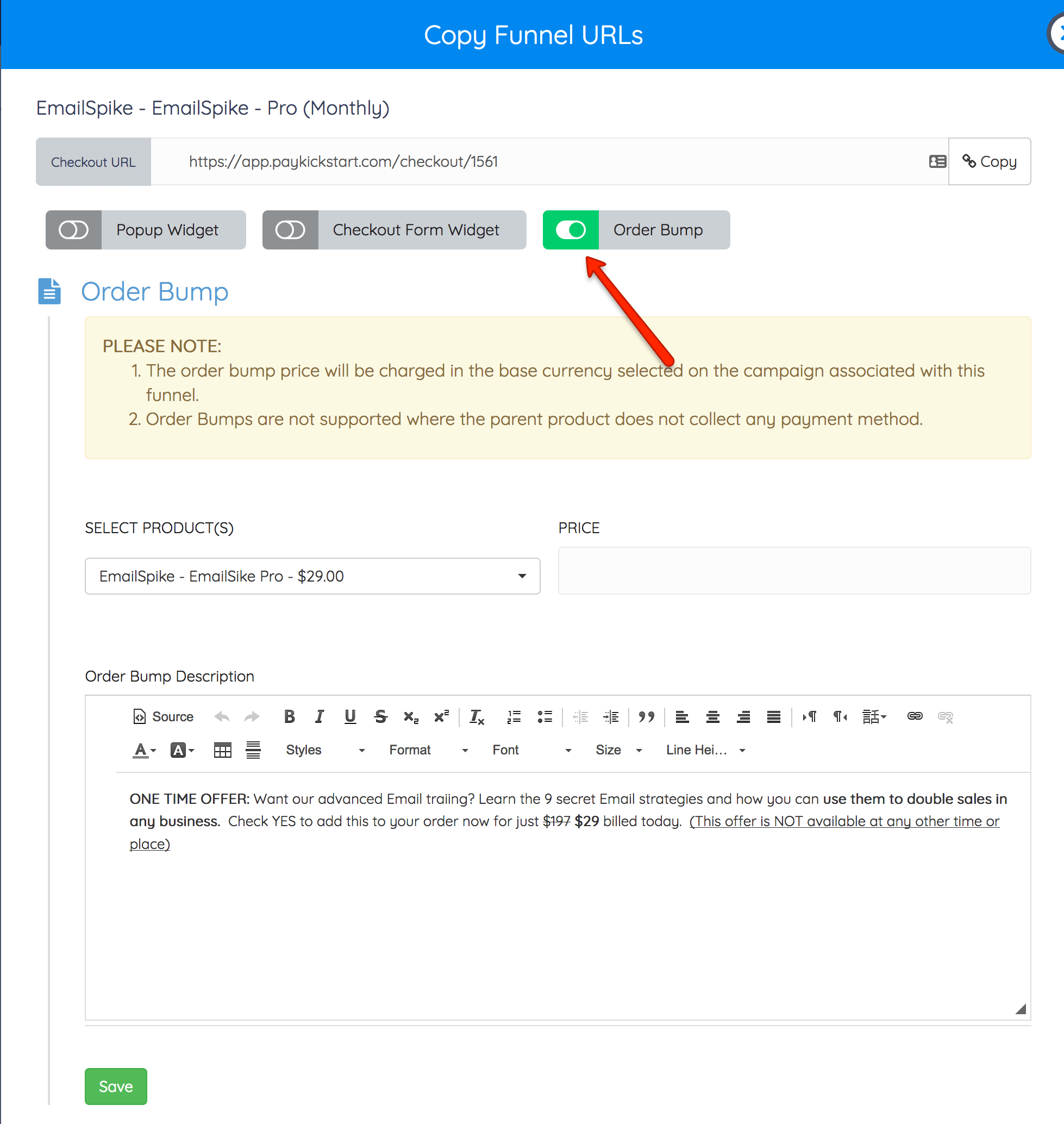 Knowledgebase Article:
https://support.paykickstart.com/knowledge-base/adding-order-bump-checkout-page/
#2. Currency Support
Before, you were required to charge in USD, but now you can from one of 32 different currencies at a PER CAMPAIGN level.  Here is a quick list of currencies supported (important note: currencies available are determined by the payment gateway/processor you use)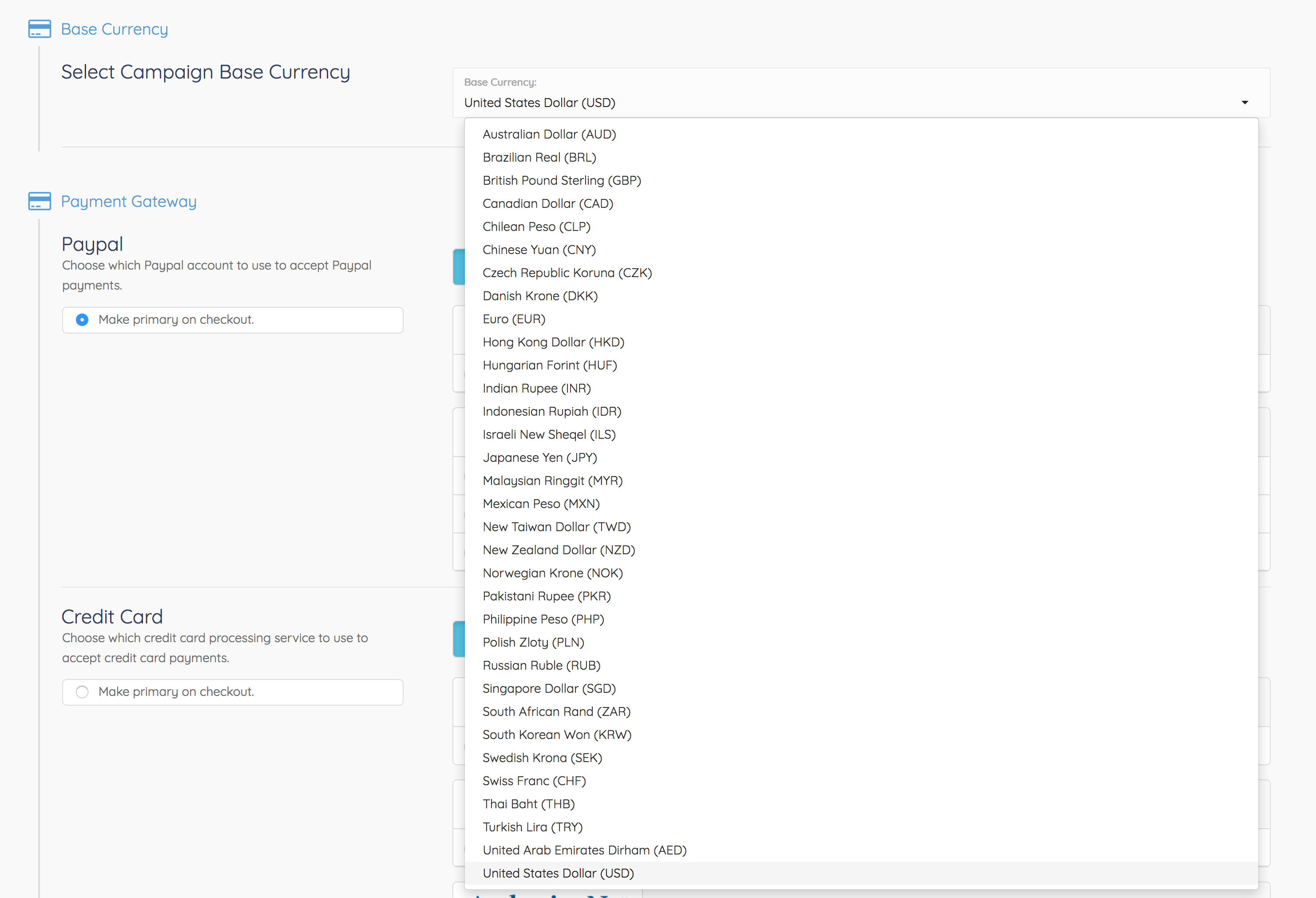 For example, maybe you run two businesses or have two different product offerings, you could have your local services-based business in Canada charge your clients in the Canadian Dollar, but you digital information products business in the US Dollar.
Knowledgebase Article:
https://support.paykickstart.com/knowledge-base/base-currency/
Physical Product Support

We are happy to announce for those of you who sell physical products, you can now capture the billing and shipping address using any of our checkout page designs, checkout form embed and widgets.  Our API also supports the new billing and shipping details so you may create something 100% custom if you would like.
It's as simple as Enabling Billing Address and Shipping Address in your products Payment Settings.

VAT Tax Integration
PayKickstart now allows you to charge VAT tax using our Taxamo integration.  Taxamo is one of the leading and most-trusted VAT tax service providers – providing real-time tax identification, liability settlement, and compliance with the new EU/VAT tax laws for online vendors.
Simply create your Taxamo account, add your API key under the Misc tab and you are ready to go!
When enabled, VAT tax will be automatically calculated and added to the total price of your customers purchase on the checkout page/widget.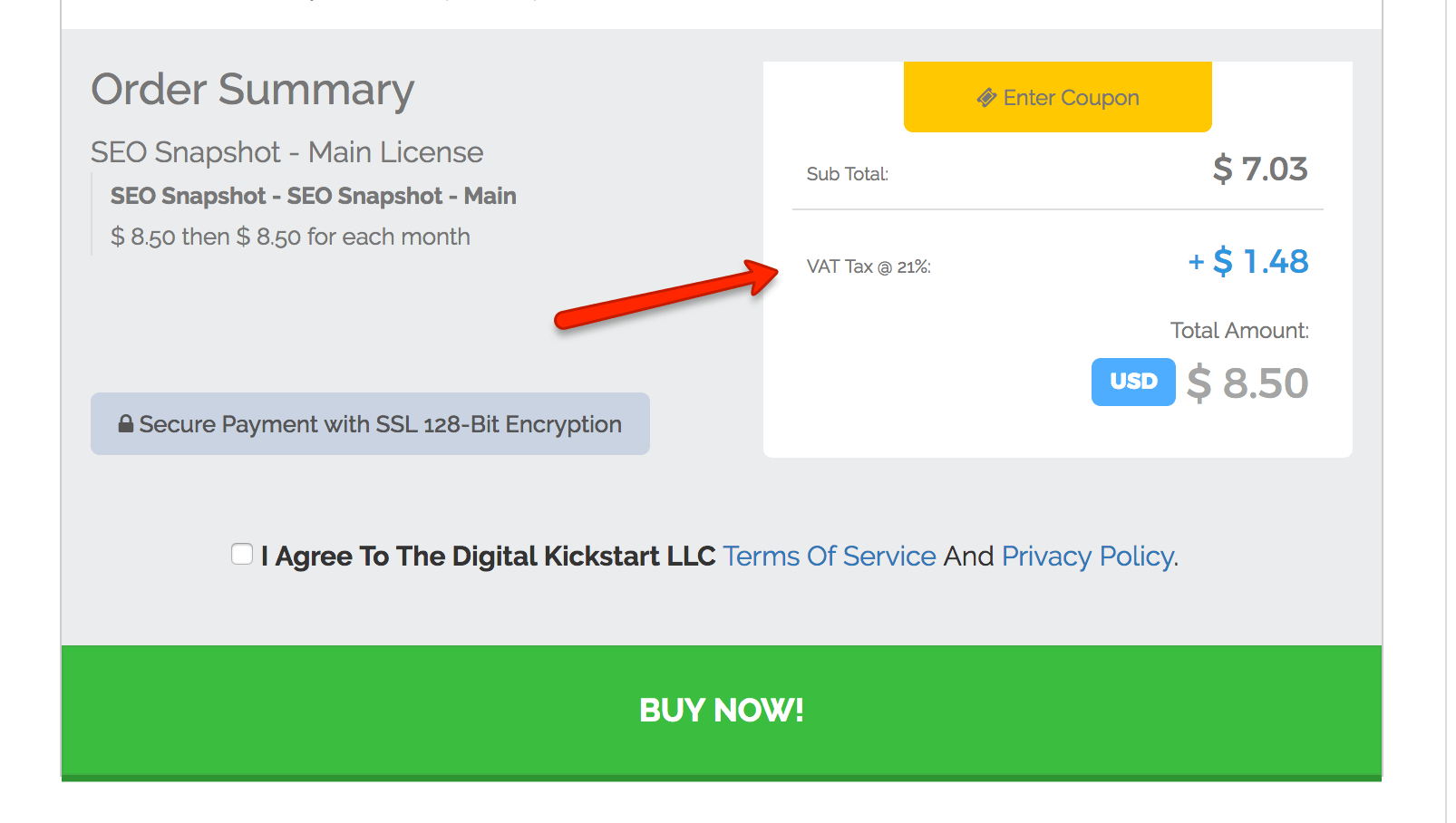 Knowledgebase Article:
https://support.paykickstart.com/knowledge-base/integrating-taxamo/
WebinarJam/WebinarJeo Integrations
Our members LOVE doing webinars to sell their products and services, so we have added two more highly requested webinar integrations.  Now you can automatically add any customer to a live or evergreen webinar using both WebinarJam and WebinarJeo.
Just connect your WebinarJam or Webinar Jeo account to PayKickstart, select
Knowledgebase Articles:
https://support.paykickstart.com/knowledge-base/integrating-webinarjam/
https://support.paykickstart.com/knowledge-base/integrating-webinarjeo/
MarketHero Integration
We added a new integration with an new and rising email marketing and automation platform, MarketHero.  Now you can easily add customers to a specific email list, while also utilizing their advanced tagging feature.
Knowledgebase Article:
https://support.paykickstart.com/knowledge-base/integrating-markethero/
Improved Affiliate Payout & Management
We reworked the entire affiliate payouts area to make it more user-friendly for vendors to pay out manual commissions to their partners.
Our new layout makes it easy to see which commissions are inside or outside your refund period – also including advanced filters to search by date, affiliate, or campaign/product.
Mass approve/deny all OR go through each and approve or deny affiliate commissions.  Then simply export the link, process the payment via a PayPal masspay file OR any offline method and mark the commissions paid.  That's it!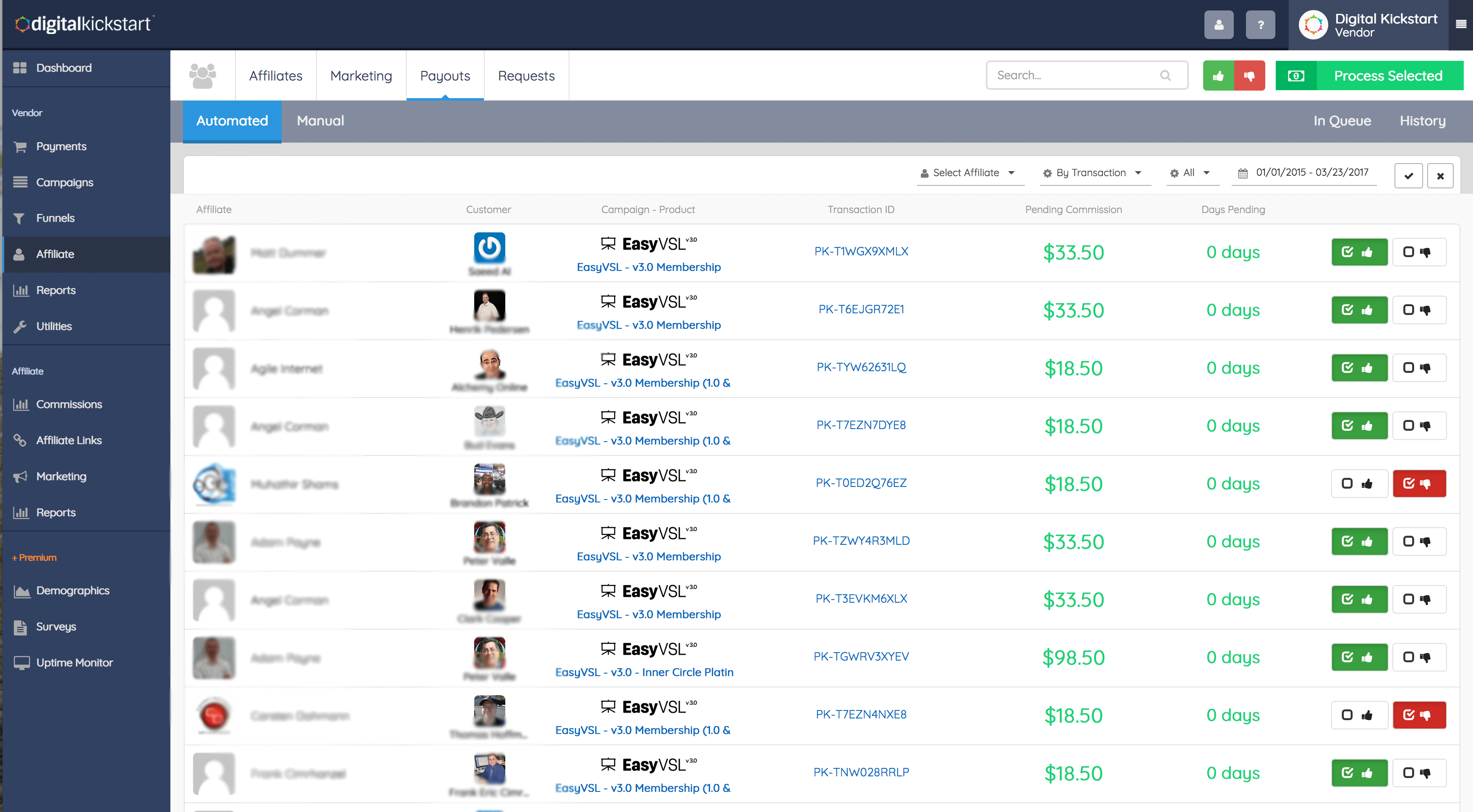 You also have a "History" tab that will allow you to see a full history of all of the manual commissions you processed for accurate checks and balances.
Link Tracking Reporting
A much anticipated reporting request; affiliates can now monitor each unique tracking link they create, to be able to accurately track the effectiveness of a specific traffic source or to see how a certain campaign(s) is performing.
ie: Email List vs Facebook Ad vs Blog
This will help affiliates dial in their promotional campaigns and allocate more resources towards the traffic sources that deliver higher conversions and sales.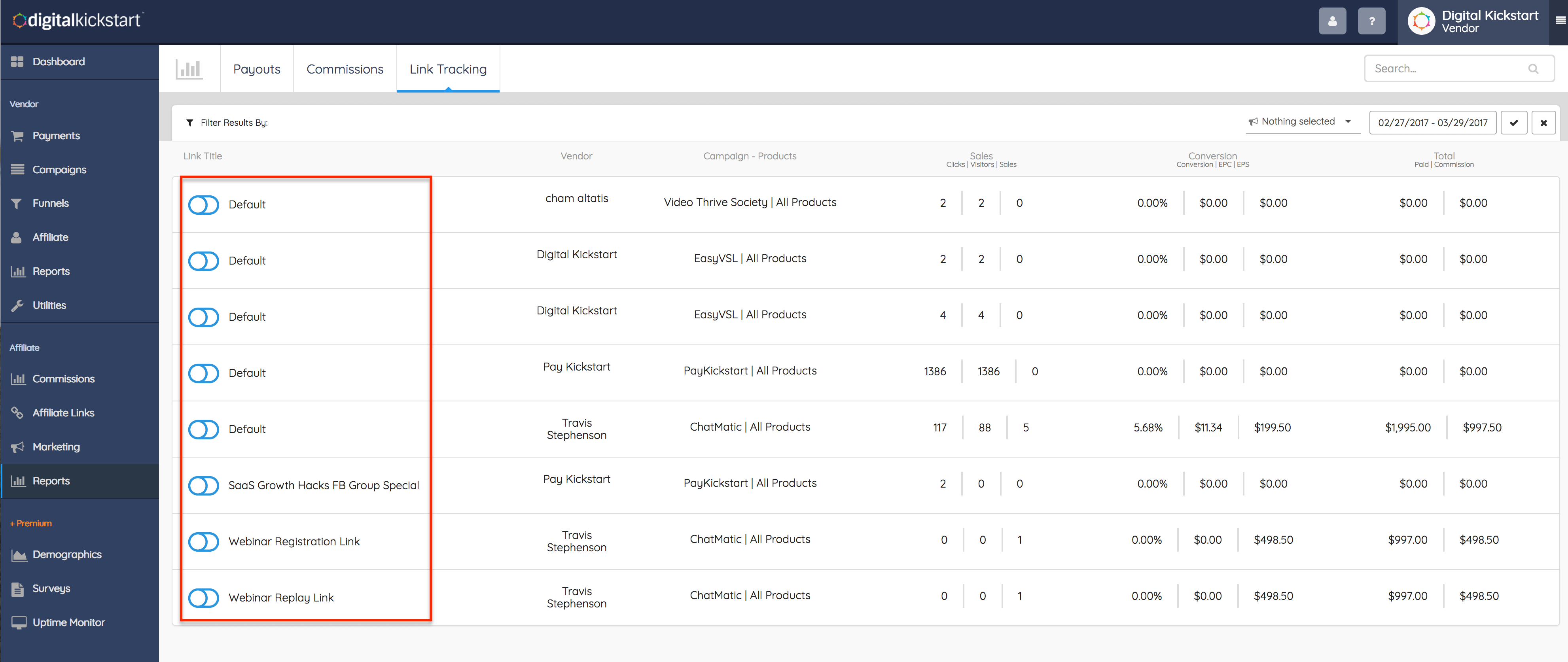 Ability to Change/Update Affiliate

Did the wrong affiliate get credit for a sale?  No problem, as a vendor you have the ability to change or update a transaction or subscription with the correct affiliate partner and credit those commissions to them. (Note: Only applies to transactions that haven't already been paid).
Legal Checkbox at Checkout

Many of our vendors wanted a way for their customers to accept things like Terms of Services, Privacy Policy, etc…before they purchase.  We are happy to announce that you can now enable a Legal checkbox with links to the different legal documents you want your customers to review and accept before purchasing.
Simply enable the Legal option on the Edit product screen:

It will be added onto your checkout page or checkout widget, directly above the buy button.

Have a Feature Request?
We are always looking to improve the PayKickstart platform – so we welcome all of your suggestions and feature requests.  To submit a feature request and vote for the features you want us to add, you can checkout our Feature Request Page.
Next up…
We will be releasing JV Contracts, which will allow the ability to automatically distribute revenue sharing between partners for a particular Campaign/Product(s).  Plus another aggressive list of features, enhancements and improvements.  Look forward to updating you on our next big release!
Not a PayKickstart Member? Test-Drive for Free…
Still not sure if you're ready to make the switch?  See how well PayKickstart stacks up against the competition in this Shopping Cart Comparison Chart.
If you haven't joined the PayKickstart movement, now is your chance to test-drive PayKickstart for a full 14-days, for free!
Click here to create your free Vendor account.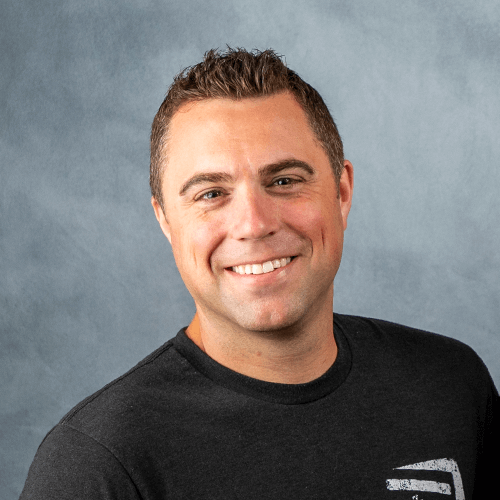 Mark Thompson is the co-founder of PayKickstart.com – a SaaS that is reinventing the modern-day shopping cart and affiliate management, helping thousands of businesses and Entrepreneurs sell more, maximize customer lifetime value and automate subscription commerce.
Mark has spent over a decade in the world of marketing and software, selling over $20+ million of his flagship training programs and software.