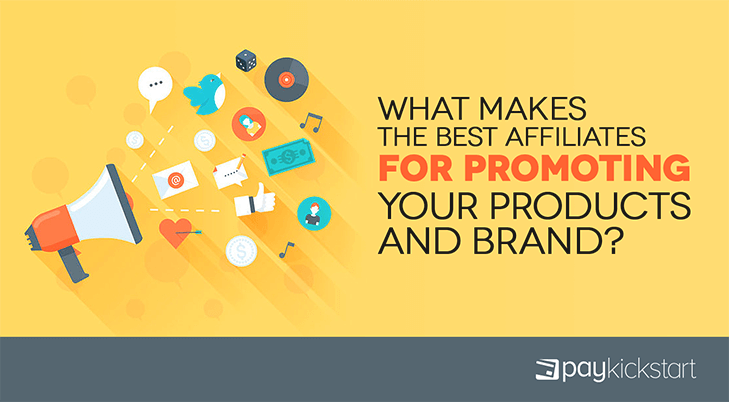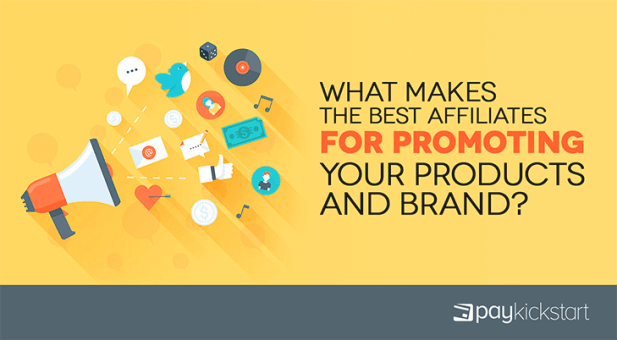 Affiliate marketing has come a long way since its inception and when it was considered a scam by many.
It's now a proven way to generate income for both the business and the affiliate marketer.
Even if you the best affiliate program in the world, you may experience challenges because the wrong affiliates are signing up for your program.
Instead of generating income, they're a drag on your campaigns and skew your data in the wrong direction. In the end, your affiliate program doesn't live up to the hype.
This article looks at the characteristics of the best affiliates. When you see them in the people signing up for your program, be sure to give them the attention they need to be successful.
The best affiliates possess authority
Previously, you could crush it in affiliate marketing by buying a bunch of paid traffic and throwing it at offers. As long as the landing page was decent, you'd get some traffic to convert into customers.
The affiliate would take that money, reinvest in ads, and start the cycle all over again. It was a pure numbers game.
Now, buyers are smarter than ever and have tons of information at their fingertips. If an affiliate that's recommending a product isn't an authority on the subject then potential customers will be skeptical.
They'll focus more on the financial relationship between the affiliate and the program they're promoting than the merits of the program.
In the end, they don't convert visitors into customers.
An example of an affiliate marketer that's built authority and makes millions a year is Pat Flynn of Smart Passive Income.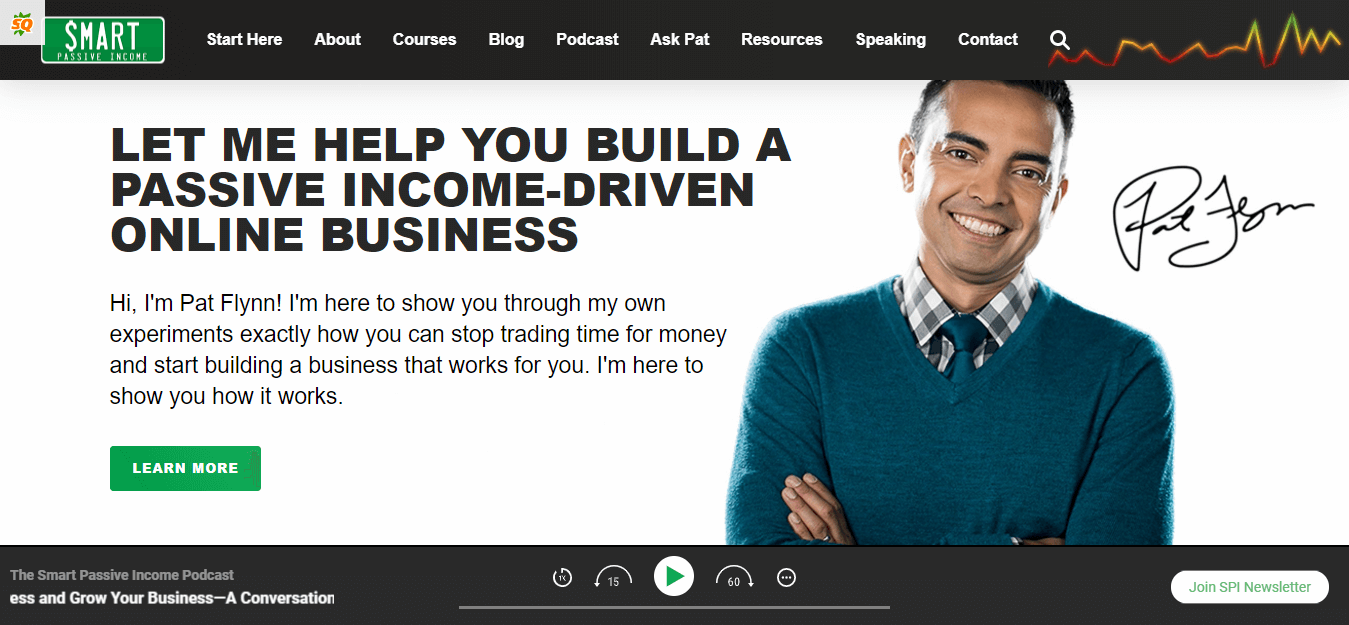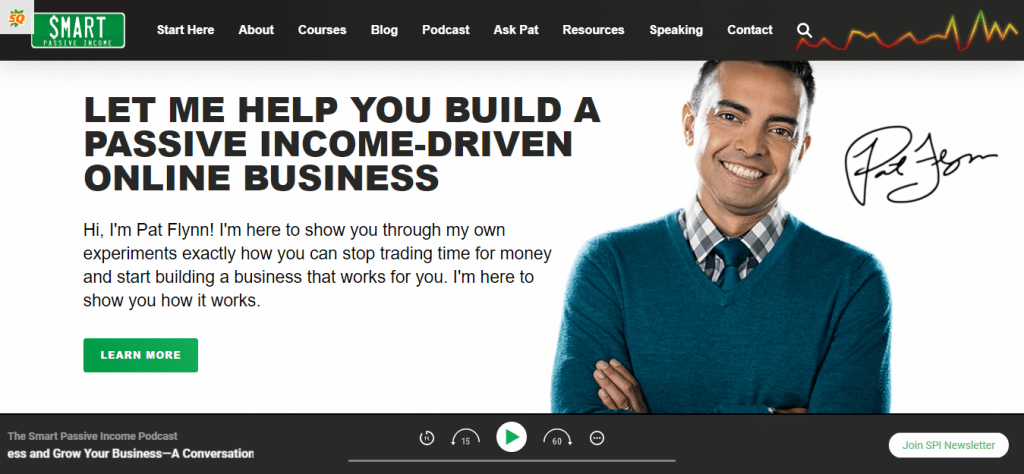 Niche focused
This follows on the heels of possessing authority. The world is too big and too varied for you to be the authority on everything that your audience members need.
You simply can't have a blog that focuses on SaaS metrics like churn and ACV (annual contract value) as well as parenting and fashion. At best, you'll confuse people and they'll only put faith in some of your content. At worst, they'll completely ignore you.
The best affiliates avoid this entirely by focusing on specific niches. Even if they want to go after multiple niches, they create different websites.
There are, of course, strange niches that give the affiliates a lot of leeway. For example, the mom blog niche combines content about parenting and making money. This is the exception to the rule – not the norm.
A good example of a niche affiliate website is Well Kept Wallet. They focus on personal finance which includes making money and saving money.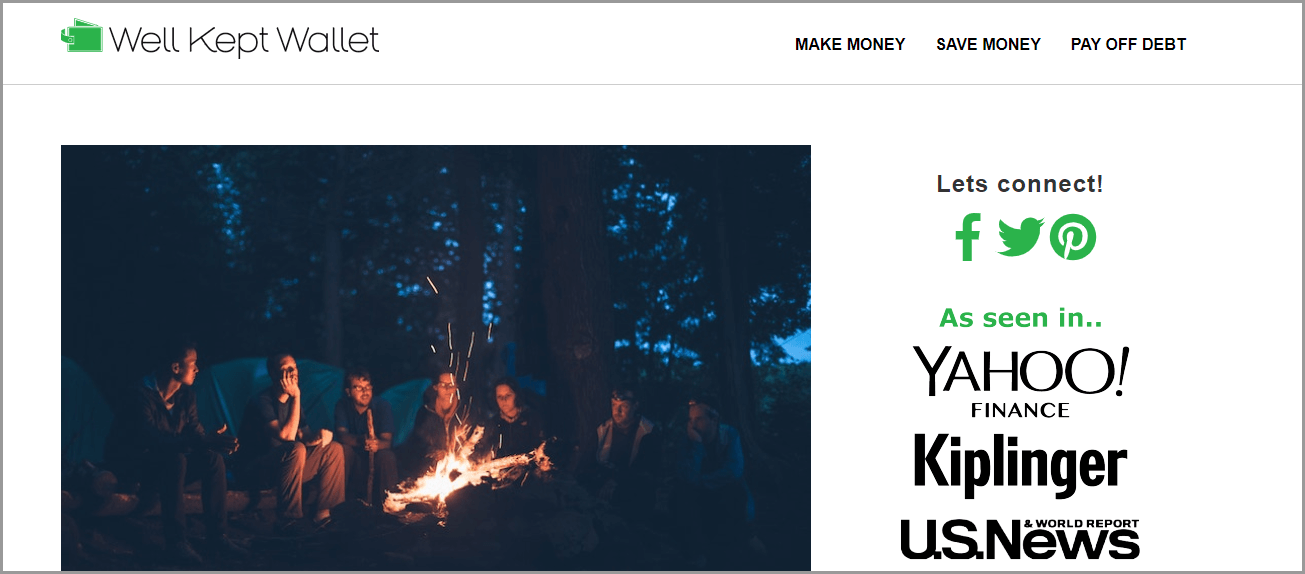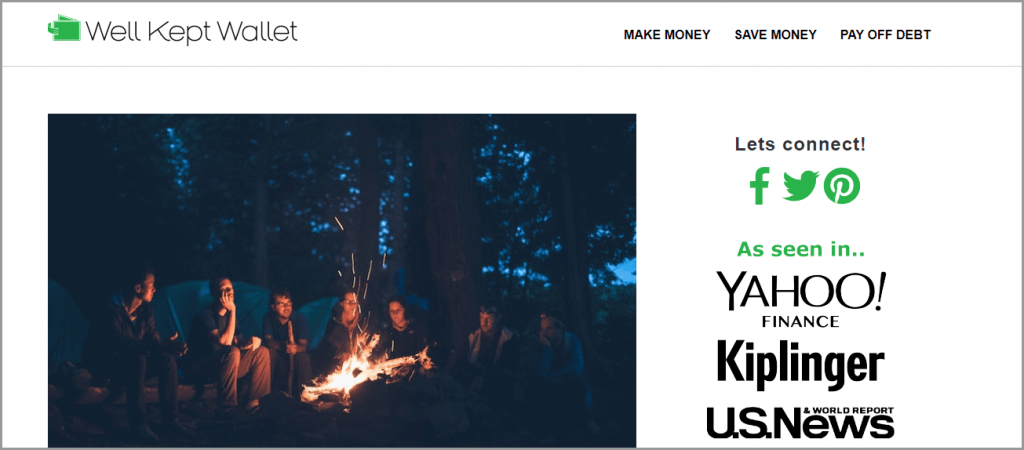 Creative
No matter which niche an affiliate marketer finds themselves in, there will be competition. In fact, competition is growing every single day.
If they don't come up with creative ways to stand out from the crowd then they'll end up blending into the white noise of the internet. They won't be able to attract and keep attention long enough to make a difference – or a sale.
Look out for affiliates that have creative branding, marketing campaigns, and messages.
Understand the psychology of conversions
Conversions are the backbone of affiliate marketing. Without conversions, you can have all the traffic in the world but it won't make a difference.
Conversion optimization is a nuanced field. It's more than changing a button color and seeing an uptick for a few weeks. At its core, it about understanding the psychology of buying and desire.
For example, if an affiliate is promoting PayKickstart to an audience, there are many ways to position the software:
Each message will appeal to a different audience and solve a different problem. Good affiliate marketers know what their people want and position products accordingly.
The best affiliates have marketing skills
This is non-negotiable. The entire point of affiliate marketing is expanding your reach and visibility. To do that, marketing is a must.
It doesn't matter which aspect of marketing they focus on whether that's Facebook, Twitter, search, etc. What matters is that they're good at what they do.
An affiliate's job is to sell. They connect the desires of their audience with the products that can fulfill them. This ties back into the psychology of conversions. The marketing aspect is getting the message in front of people. The psychology aspect is getting them to take your desired action.
Analytical
We live in a world where data about almost anything is available. Facebook has data about everything from your location to preferences.
The same is true when you're an affiliate marketer. There's data about everything from demographics to website usage. There are also tools that can give you an even deeper insight into what's happening with your campaigns.
For example, heat maps let you see what people are clicking on, how much of the page they're reading, and more.
It's important to be able to sift through the data to understand what's important and what's not to optimize conversions and increase revenue.
The best affiliates communicate
This may not be immediately obvious but it's also a trait the best affiliates share. While they may not be communicating directly with people who sign up for a product they're promoting, they're communicating with their audience as a whole.
They send out email newsletters and ask for regular feedback. They talk to members of the niche they're targeting in forums, social media, and Slack channels.
In addition to talking to the members of their niche, they communicate with vendors. They let the affiliate program manager know what people are saying about the products and ways it can be improved.
In essence, they're a conduit through which valuable information flows up and down the value chain. This makes them an asset to their audience as well as the vendor they're promoting.
If none of your affiliates are helping you establish a feedback loop then you may need to adopt different communication strategies. Think of them as remote team members that need to be carried along too.
Conclusion
Not all affiliate marketers are created equally. Some will go out there and crush it which in turn helps vendors grow their business.
Others will struggle to make even one sale no matter how much support they get. It's important to know the traits of the highest performing affiliates and hold onto them when you see them. If possible, optimize your affiliate program or approval process (if you have one) to check for these traits.
Let me know what you look for in your affiliates in the comments and don't forget to share.
Daniel Ndukwu is a regular contributor to the PayKickstart blog. He has extensive experience with online businesses, conversion optimization, and subscription revenue models. When he's not writing insightful content, he works with other entrepreneurs to help them grow their bottom line.