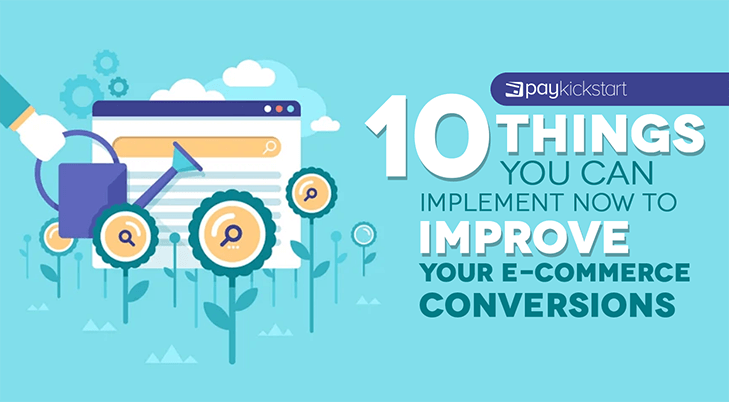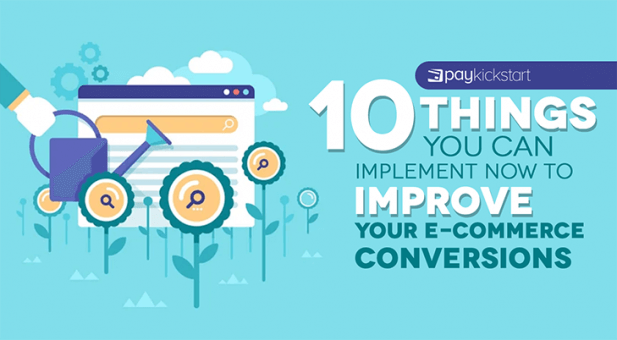 Setting up your e-commerce store could be an exciting moment. You just completed all the grunt work of coming up with the best idea, created your store, completed setting up all the social media accounts, and have all the products listed.
You've probably made a few sales through word of mouth and social media promotion, but now you're looking to take your sales and revenue to the next level.
Right now, you're probably thinking about all the other things that you could be implementing to your e-commerce site to increase more sales. Or maybe you're getting a good amount of traffic but customers just aren't purchasing. That's where conversion "hacks" kick in.
No worries, in this article I'll list proven eCommerce conversion strategies that will guarantee to bring you in loads of customers, develop new relationships and trust, and win back sales you thought were gone from your grasp forever.
1.Simplify your website
Most people probably think having a website with lots of flash and substance will ensure people continue to revisit the website. Well, that usually isn't the case.
A website with a much more simpler and easy to navigate design has proven to have much higher conversion rates. Depending on your business, you may have hundreds or even thousands of products for sale on your eCommerce site. But trying to load it up with all of those products through a single page will be ineffective, and cause lots of harm to your conversion rate.
The overabundance of products flowing from your page will overwhelm and even intimidate a customer. Instead, you should focus on your best selling products or items with the highest profit margins.
If you're not sure how a great landing page looks like, simply look through some of the most successful eCommerce business out there. Think about the number of products they are offering their customers. If a business tried to offer everything in a single home page, it would lead to frustration on the customer end when searching for a specific item.
Instead, try to promote a single popular product and have a navigation bar on the top of the screen that lists various categories. This will make it a much more seamless experience for your customers to find what they wish to purchase.
A good tip to keep in mind is to add all your trending and best selling products to the home page as a featured product. Those products are proven to sell, so combine that with upsell strategies that we will mention later in this article for the best results.
2. mCommerce Optimization
Nope! This isn't a typo. mCommerce stands for "mobile commerce".
So why is mCommerce important?
A couple of years back people lots of people would have told you how important mobile commerce was to the future of e-commerce. And they were right as the growing trend successfully cemented itself onto online sales. In order to ensure you're gaining a piece of that mCommerce, make sure your website is responsive as mobile commerce requires a more proactive approach to improving your website for a mobile user experience..
Did you know that most people make purchases from their mobile devices nowadays? A good chunk of daily shoppers actually shop with their tablet which means that if your e-commerce site is not mobile ready, then you are missing out on a lot of sales.
Ensuring a simple mobile payment processing is working and testing out the design for your mobile checkout, is very important for mCommerce optimization. This will ensure a high optimization rate to pay off due to the number of people that shop on their phone on daily basis.
If you're using a platform like PayKickstart, then you can easily test the mobile version of your checkout page. The best alternative way would be to load up your checkout page on a mobile-friendly device to see the results.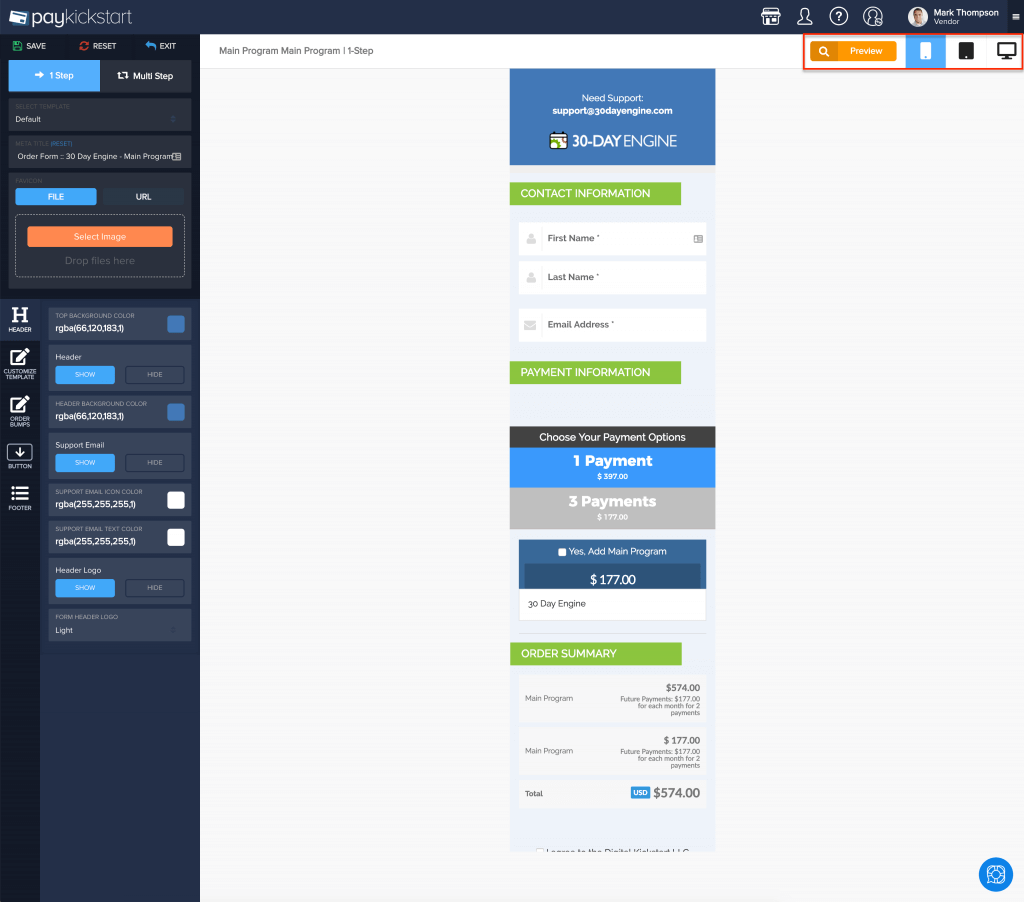 3. Good Return Policy
The majority of your traffic for your eCommerce business will be first-time buyers. They've most likely never heard of your store before and most assuredly have little trust in your business.
In order to build trust around your brand and products, a strong eCommerce returns policy will definitely help develop a level of trust with those new customers. If a customer can see that returning the product for whatever reason will not lead to any sort of hassle, they're more likely to commit to purchase from your store.
If you're planning to write up a return policy to help improve your conversion rate, simply downloading a premade template just isn't enough. Put some effort when it comes to creating a return policy as your selling point.
Some of the most popular e-commerce sites will offer a "30-day guarantee." This usually means that for whatever reason if the customer isn't satisfied with the product, they can return or exchange one for free.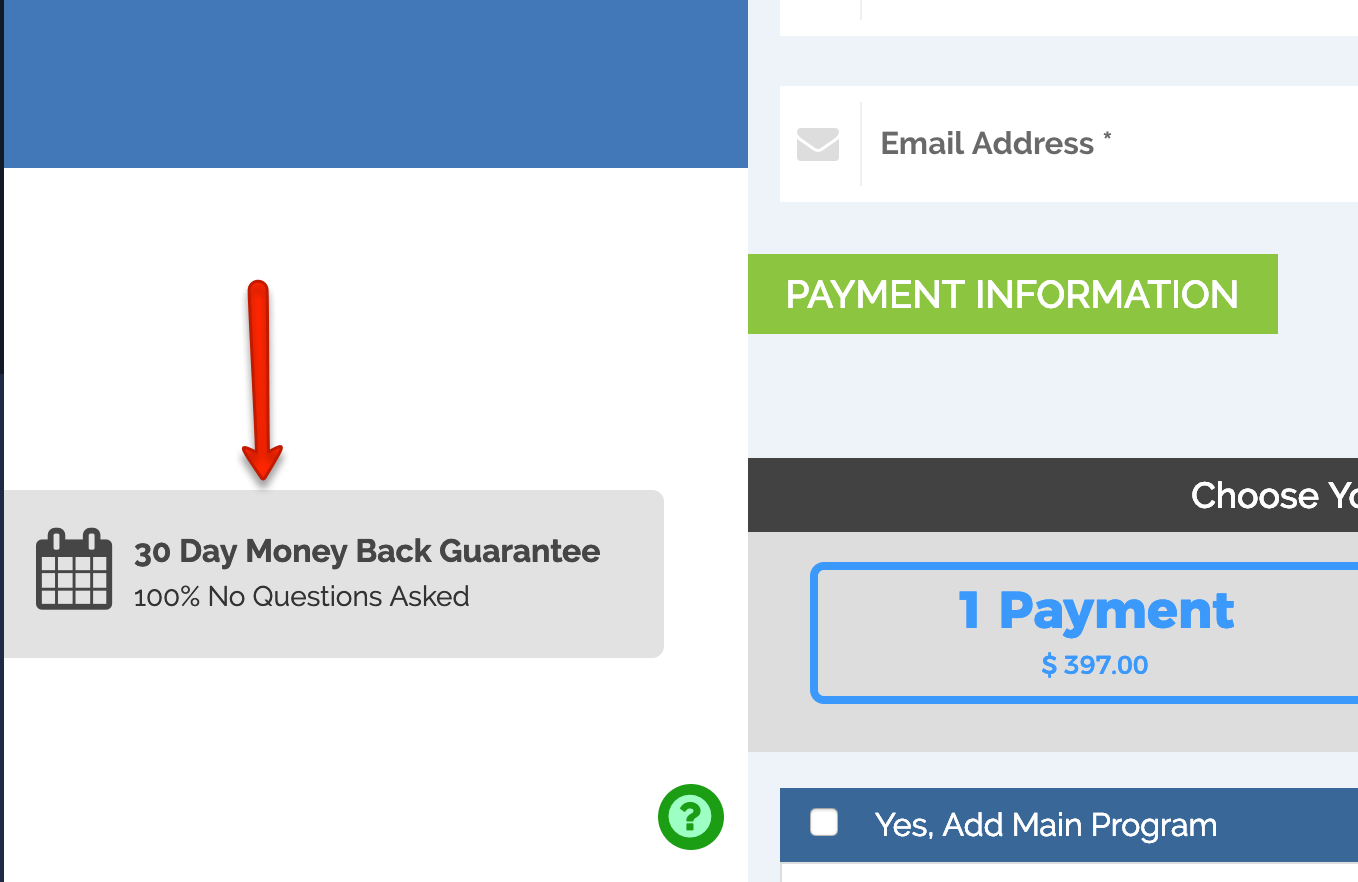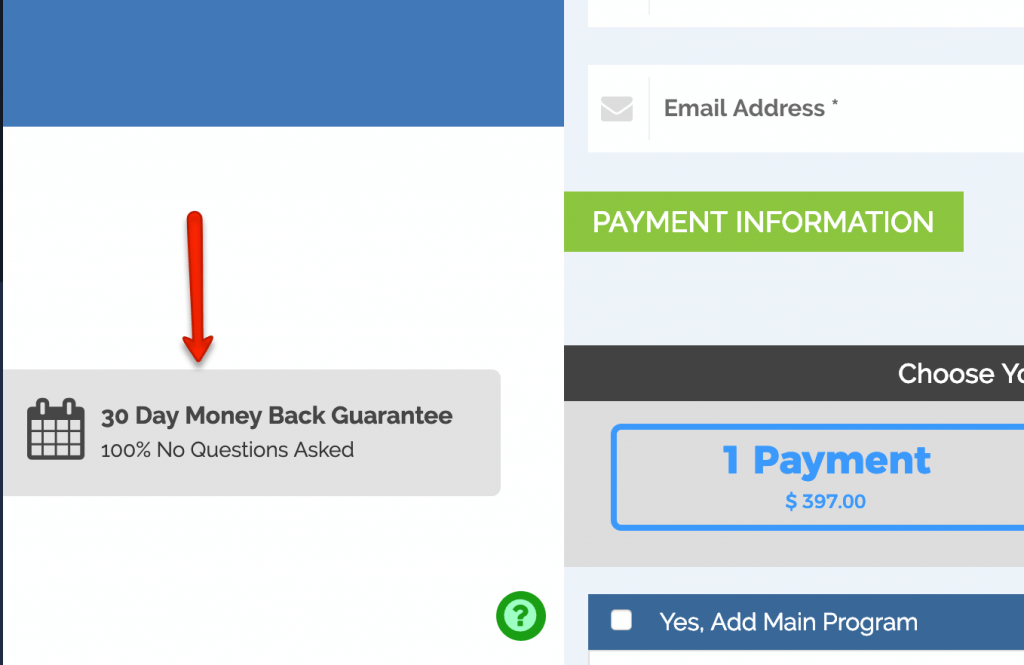 This gives customers peace of mind when purchasing from your store and will more likely return. If your store sells fashion goods, then having a strong return policy is a must because most of the time sizing charts are inaccurate and customers will always want to exchange for a size that fits them.
4.High Quality images
They say a picture is worth a thousand words. Just look at some of the top retail brand's e-commerce sites. They all have fantastic and elegant photos. Not just one or two pictures, but multiple high-quality pictures.
One of the more difficult parts of online shopping is the lack of direct access to the products a customer is considering to purchase. They must rely on the photos placed by the seller to gain an accurate idea of their options. Keep in mind that your customers are visual beings, the more high-quality and zoomable a picture is, taken from all sorts of angles, the better chance they'll decide to purchase the item.
Quality product photos will ensure that your customer knows exactly what they'll be getting in the mail and that they can commit to the purchase without having to worry.
5.Run promotions
Another fantastic way to get people to convert more to your eCommerce site is by running promotions with coupons or discount codes. Offer them sales, discounts, and other enticing specials. Just make sure the offer is actually worth its weight.
For instance, if you're offering a 5% discount on orders over $200, it's not going to cause anyone to quickly make a purchase. Although, if you're offering a 25% off everything on your website, the conversion rate will definitely skyrocket.
Just make sure your numbers are all in working order. You don't want to slash the prices so low that your losing profit instead of gaining anything from the sale. The best way to go about this is by simply jacking your initial prices, then constantly run some sales.
This is a trick used by many e-commerce stores to increase their conversion rates. Basically what you want to do is set all the prices of your products higher and then put up a banner with a massive sale sign. Something like 20% off all products or free shipping on all products will do.
Shoppers are always attracted to discounts and if they are first-time visitors to your store, they might not notice that the "original price" is actually higher than usual. Your profit margin will be the same, but your sales will soar.
6.Detailed Product Description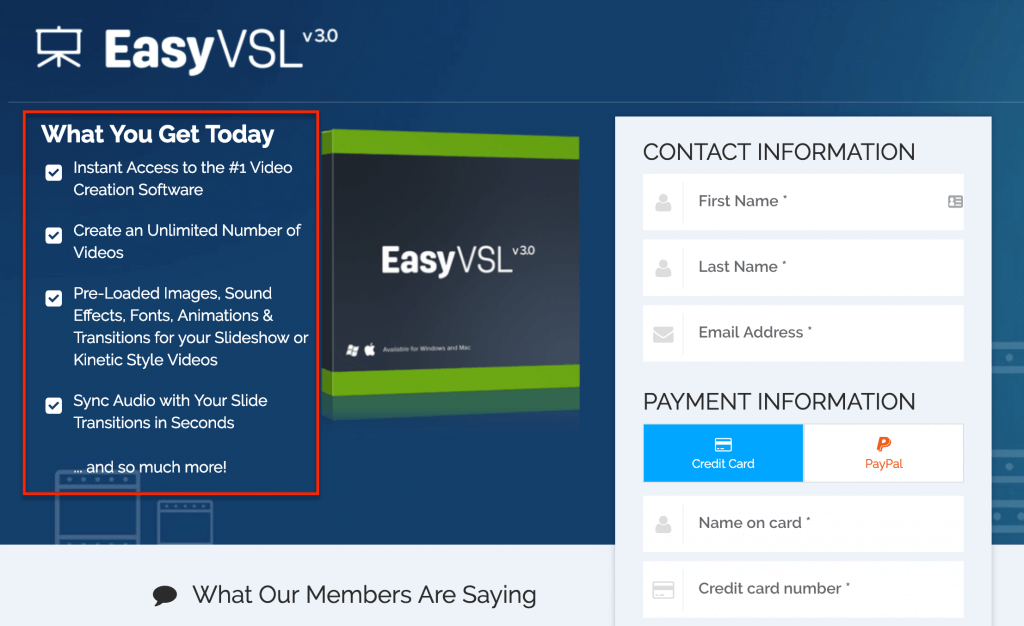 Another thing you'll want to do is thoroughly describe the items you're selling. Items such as clothing are normally self-explanatory. This doesn't mean that you shouldn't get creative with product descriptions. The more unique your product descriptions are, the higher the chance of someone noticing your product. The last thing shoppers want to see is a generic product description.
Not only that, but you can also rank much higher on search engines with unique product descriptions.
Although, if your business is selling electronics or something that requires some learning curves, an accurate and detailed description of the product will ensure you gain a sale.
Even if you're selling a simple product line, such as clothing, letting your customers how each clothing differs from the other can take you a long way. Such as the type of material its made out of, to size and so on.
7. Video Demonstrations
Believe it or not, video demos will increase your conversion rates. Customers are more likely to buy a product with a video demo attached to it.
Now, I'm not saying to go crazy and record a whole movie for a single product, but a simple snippet of how the product actually looks like in person will help a lot. This could be a simple video that's a few seconds long, but it goes a long way.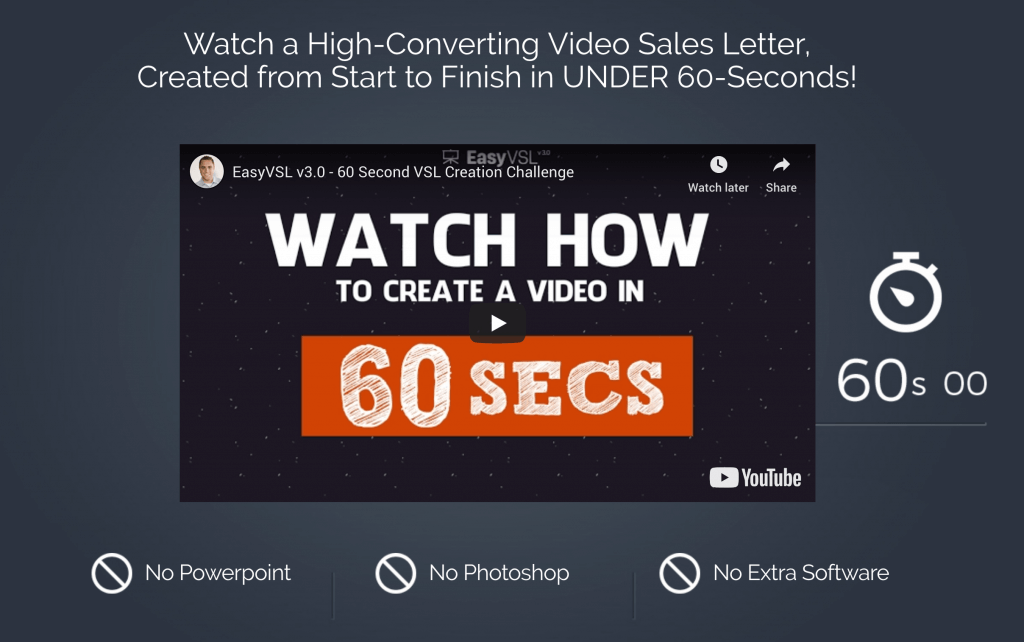 This tip is a step that takes the previous one a step further. Instead of having to tell the customer about the functions of the product and how it works, simply show it off to them. Video content has proven to increase conversion rates and you should definitely get on this right now. Simply put, over 64% of people are more likely to finalize their online purchases after watching a video about a product. Even more so, over 90% of consumers have said that video helps them decide on their future purchases.
Just remember, if the video is super helpful, then the customer will be satisfied with the information provided to them, more so than a photo or description.
9. Recommend products
The holy grail strategy to increase your e-commerce conversions. We see successful online retailers like Amazon implement this strategy all the time with major success. Matter of fact, I've fallen for this "tactic" many times myself.
If your eCommerce site is using cookies to track browsing behavior, then it's possible for you to recommend products to customers based on what they seem to like. Use their previous order history to personalized recommendations. This will show consumers that you not only care but offer them items they might not have been aware of.
This isn't the only method that you can apply for recommended products. You could also "bundle up" different products for an upsell. The best place to put these bundled up products would be on the checkout screen. Once the customer is ready to hit that purchase button, you can have a section that shows up with more related items that other customers have purchased.
Fortunately, this is quite easy by leveraging plugins. There are a good amount of plugins within the Shopify store that you can take advantage of for upsells and recommended products.

Another trick to try out is to upsell your customers when they've added something to their shopping carts. For instance, if they've decided to purchase a shirt, then you can recommend them some pants to go along with them. This can appear in the form of a popup.
10. Start a Blog
Blogging is a fantastic way to develop a loyal and long-term audience, but there are certain steps you need to undertake to gain such following.
Most people only think about running ads when launching their e-commerce store, but a good way to draw in more traffic and increase conversions is to provide excellent free value through amazing and compelling content.
Launching a blog is similar to starting a business. When you first being, you're going to offer a narrow selection of products or topics. As your audiences continues to grow, your niche will further expand to include relevant items. This will lead to an increase in people which is exactly what you're trying to achieve.
Do you know what type of blog content does the best for e-commerce sites?
The ones that increase the most conversions and sales are the "recommended product" type of content. For example, let's say you have a t-shirt store that sells Geek wear. You would create blog posts based on topics along the lines of, "Top 10 Marvel T-shirts on the market right now" You would also want to include your own products within the post.
Bonus #1 – Cart Abandonment Emails
We listed 10 things you can do right now to improve your e-commerce conversions, but here's a bonus for you guys!
Cart abandonment emails are one of the most effective strategies for conversion optimization. This is something you shouldn't ignore as that person may have been just a step or two away from finalizing their purchase on your website. They found the item they wanted to purchase and added to their cart, but for whatever reason, they did not make the purchase yet.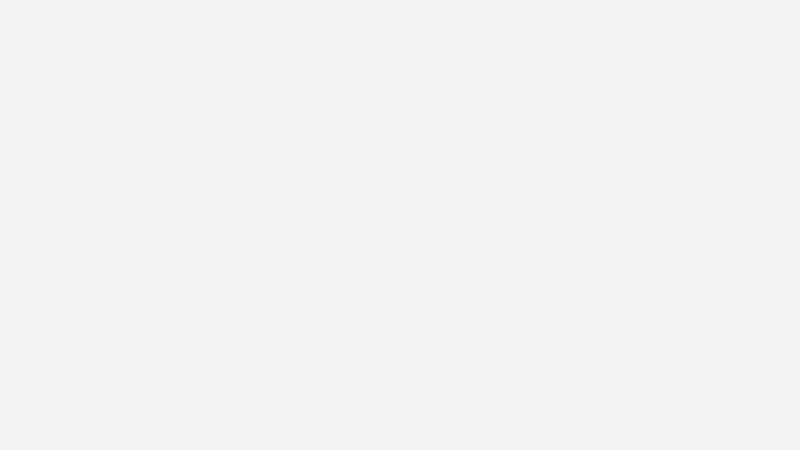 In all honesty, it would be way easier to get this customer to convert than to continue searching for new customers. This customer has already familiarized themselves with your brand and is interested in at least buying one of your products. Sometimes they may even need a bit of a push to complete that purchase.
The goal of a cart abandonment email is to remind the customer that they've been on your site. It works in the same way as a retargeting ad campaign works. Of course, you would want to be as creative and persuasive as possible with the email that you send them, but let's save that for another post!
Bonus #2 – Accept different payment options
Yup! We're adding in another bonus for you!
Yes, we understand that certain payment methods like credit card fees can get quite heavy. Even so, that's not a good excuse to exclude them as a viable payment option from your website. Do not presume that every customer visiting your website may own a Visa. Accept all of the major credit cards, such as Discover or Mastercard and even Amex.
Using alternative forms of payment options such as Paypal, ACH Wire Transfers, SEPA Wire Transfers or Apple/Google Pay are also acceptable since not everyone may want to reach for their credit cards. And with the increasing interest in cryptocurrency, accepting payment in these digital coins will definitely help generate conversion rates due to how popular they've grown to be in recent years.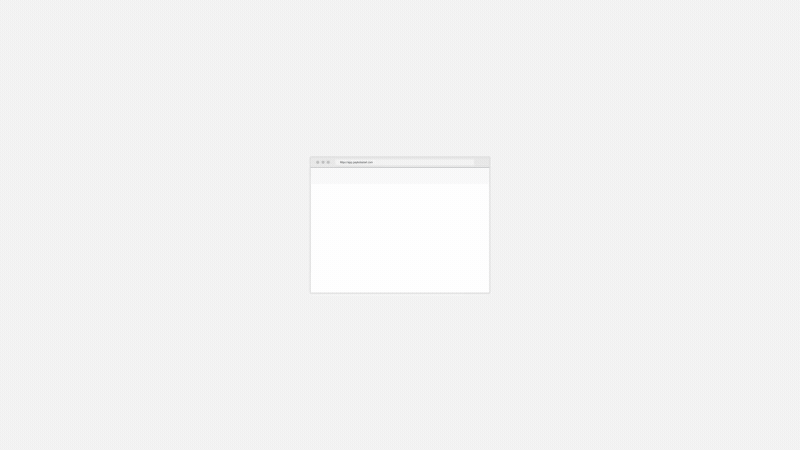 Did you know that most e-commerce stores see an increase in sales by roughly 20% once they start accepting Paypal? Test it!
Offering a variety of payment options will increase the chances of the customer purchasing from your store with their method of choice. Make sure that the checkout process is also completely secured. This way your customer will feel safe when they provided the proper information needed to finalize their purchase.
Putting it together!
There you go folks, we threw in two freebies for you and if you apply all the tips mentioned above, we're certain you'll see an increase in your e-commerce conversions and sales! The most important step at this point would be to make sure that you implement them.
Need help? We're always here to help! Get in touch with us or sign up for our trial and we'll guide you through the process of increasing your e-commerce conversions.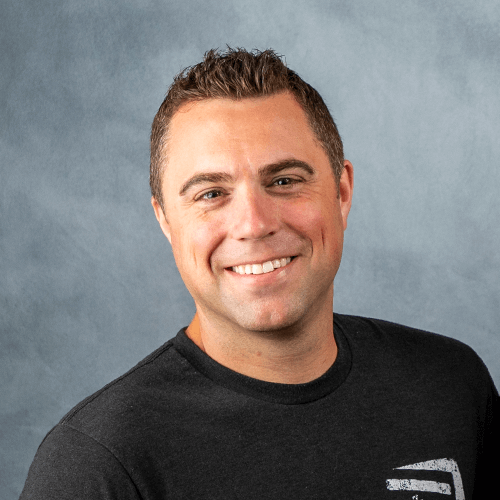 Mark Thompson is the co-founder of PayKickstart.com – a SaaS that is reinventing the modern-day shopping cart and affiliate management, helping thousands of businesses and Entrepreneurs sell more, maximize customer lifetime value and automate subscription commerce.
Mark has spent over a decade in the world of marketing and software, selling over $20+ million of his flagship training programs and software.