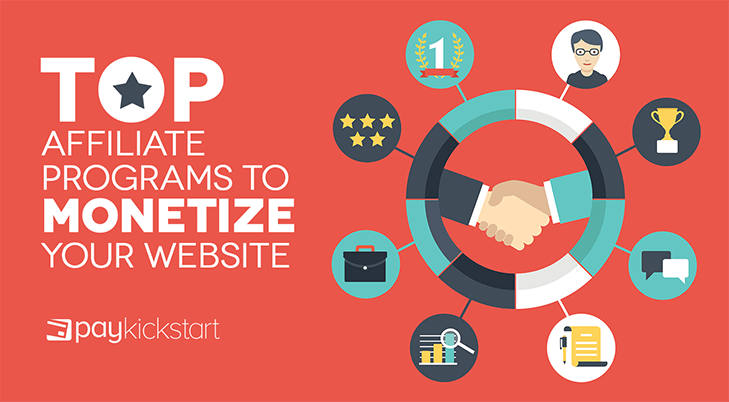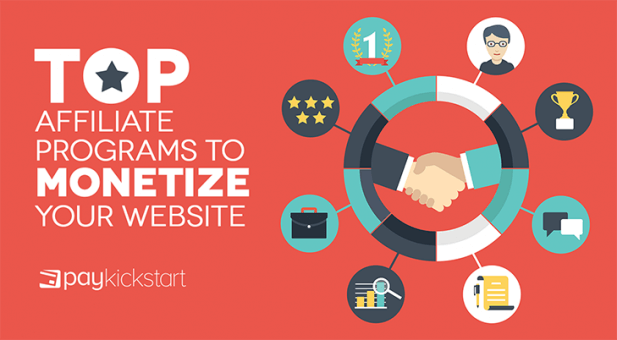 Are you looking for more ways to earn money from your website?
Would you like to build a solid source of passive income?
Then give affiliate marketing a try.
Affiliate marketing is the form of digital advertising where you earn money for referring qualified leads or sales to a product of your choosing.
The first step is to find a high-paying affiliate program.
It's difficult to measure the value of an affiliate program accurately. Each one is unique and requires different skills to see any commission.
Affiliate marketing is difficult and it isn't a get-rich-quick scheme. It takes dedication and the right know-how to maneuver through the various programs and find the right fit that will earn a commission.
What is the best affiliate program to join?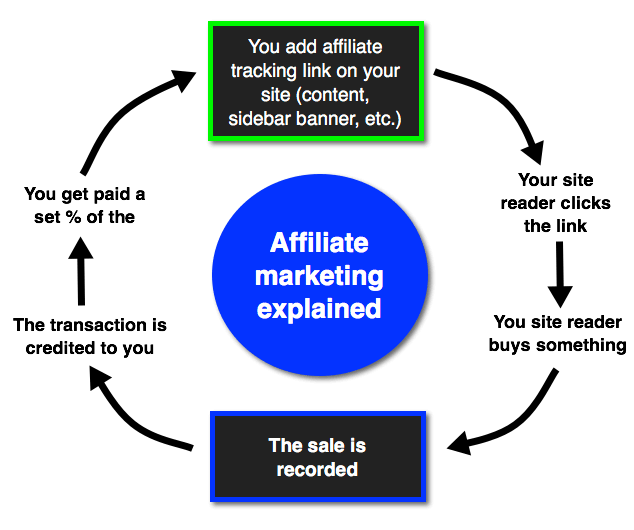 To evaluate different affiliate programs, consider the following:
The product appeal and demand: How easy is it going to be to promote it?
The commission structure: How are you going to be paid?
Cookie duration: For how long will your referral traffic be tracked?
Second-tier commissions: Will you get paid for other affiliates you encourage to join the program?
Here are more details on these and more metrics to evaluate:
The Product Appeal and Demand
Never judge the quality of a product on the amount of commission you'll receive. And don't judge an affiliate program by its commission structure either. There is a plethora of high-paying affiliate programs with subpar products.
Do your own research. Look through the website, read online reviews on third-party sites, and do a general search of their brand.
Look for red flags. If no one is buying the product, there's no point in becoming an affiliate. Those companies are using high commissions to entice people to join, but it's a waste of time if you never convert a sale.
Search Google for the brand name: Do you see questionable reviews or any reviews at all? Selling a brand is easier than selling a no-name
Try the product. Sign up for the free demo, buy it, use the free trial – whatever it takes to understand what the selling points are and if it's worth promoting it.
Commission Structure
Determine the commission structure of the affiliate program. What's the percentage they're paying? Are there recurring monthly payouts? Is there a similar product on the market with a better commission structure or higher payout?
The two main payout models are cost-per-sale (CPS) and cost-per-action (CPA).
CPS, also known as pay-per-sale (PPS) pays out a set commission to the affiliate who converts a lead. CPS is a popular model because marketing departments aren't paying commission until they first receive a sale. Marketing departments use a CPS model to create free advertising. There is no upfront cost to the company for the sale, which is why brands using a CPS model typically pay a higher commission.
CPA models pay affiliates by actions. When a prospective customer takes or does a specific action (like clicking a link, submitting a form, signing up for a newsletter, or opting in for more marketing), the affiliate is paid. The commission for CPA models is generally much smaller than CPS models.
Cookie Duration
Cookie duration determines how long the customer you referred to a product is being tracked.
Most people you send to a brand won't buy right away. Some of them will need time to decide. Others will need an additional interaction (e.g. an email reminder) to finally buy a product.
Fundamentally, the longer the cookie duration is, the more chances you'll have to generate qualified sales.
Upsell Tracking
Some of the hands-down best affiliate programs offer upsell products that multiply and maximize your earnings for doing the same level of work. The upsell is where businesses typically make most of their money.
If someone you refer to the brand makes a connected purchase after the initial investment, like buying a digital marketing training program after initially buying an eBook, you receive a payout for the second purchase as well as the first.
Second-Tier Commissions
Second-tier commissions are a secondary form of commission you can receive on the sales any affiliates you signed on to the program make.
You receive your standard commission on the sales you refer to the brand, and then a second commission on the sales of affiliate members below you.
EPC
EPC stands for Earnings per Click (which is actually average affiliate earnings per one hundred of clicks).
This is an important metric helping you estimate how much affiliates earn by sending clicks to the associated product.
Top Affiliate Programs inside PayKickstart
PayKickstart has a solid variety of affiliate programs you can apply to join. Here are the highest converting products on the PayKickstart platform:
How to Join Top Affiliate Programs inside PayKickstart
Before you can apply, you'll need to create a free affiliate account here and then head over to the Marketplace and search for vendors to promote.
The star represents the ability to Request to Promote, which will send a notification to the vendor. Once approved, you will see a link icon to grab your affiliate link.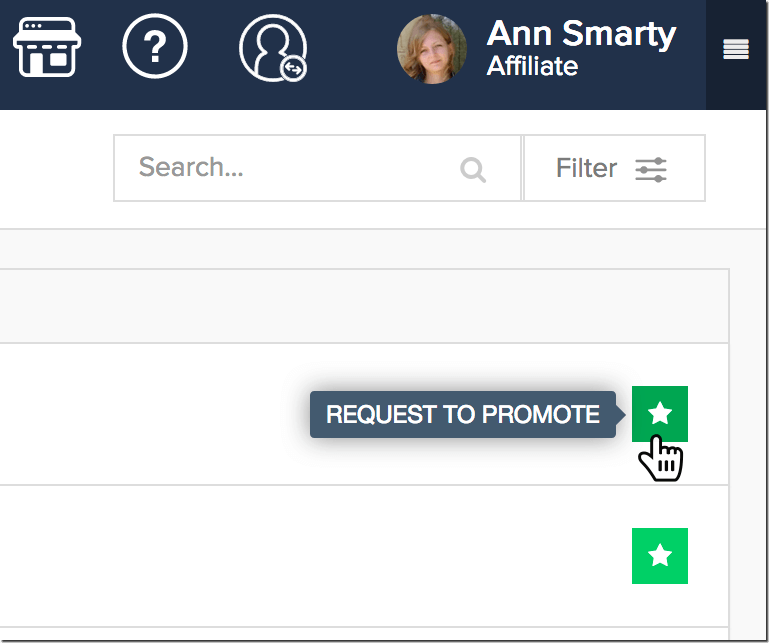 Choosing Your Top Affiliate Programs: FAQ
Should I pay to join an affiliate program?
No… ALL affiliate programs inside PayKickstart platform are free to join (there's no upfront charge), so there's no risk associated there.
Can you make money with affiliate programs?
Yes… There are hundreds and thousands of successful affiliates out there making money by promoting all kinds of products and brands. From experience, here are key components of affiliate marketing success:
Become a brand: Successful affiliates have built trust. Their readers know and trust their recommendations. They have built high-traffic websites and solid email lists they can utilize to promote the products they have chosen.
Believe in the product you are promoting. There's simply no faking it. If you use and like the product, you'll be able to get others like it too.
Maintain focus: Successful affiliates don't try to promote just any affiliate platform that they have come across. They have chosen a few products they believe in and continue promoting it through publishing high-quality long-form content, detailed reviews and honest case studies. Consistency is key to both building a high-quality website and continuous sales. Pick your narrow niche and stick to it.
All in all, it takes time. You need to consistently add value to the community and keep building your web presence to succeed.
How do I become an affiliate marketer?
Choose the product you want to promote (Ideally, this is something you are already using yourself. Additionally, you can choose to promote an influencer's product – i.e. course or ebook – you know well)
Evaluate an affiliate marketing software: Make sure other people are using it and have no major problem with it.
Apply to become an affiliate and, once approved, save the referral links and creatives (banners, logos, images) to use them on your site
Plan your content marketing strategy around the product you chose: Which problems is it solving? Which of your problems has it solved? How to build your content around those problems? Optimize your site for conversions.
Conclusion: How to Choose Your Top Affiliate Programs to Join
Measuring the value of an affiliate program is hard. What matters most in a program or brand is different for each person. But at the end of the day, you need to find the plan that works for you and your needs and will offer the highest return on investment for your work.
If you have any doubts as to any of the listed metrics, never hesitate to get in touch with the seller and ask questions. This way you'll also be able to test whether their customer support works well (which is also an important factor to consider when promoting anyone). Knowing your affiliate marketing manager is important for the affiliate marketing to work.
There is income to build out there, so you need to understand which affiliate programs work for your best interests.
Ann Smarty is the Brand Manager at Internet Marketing Ninjas, as well as co-founder of Viral Content Bee. Ann has been into Internet Marketing for over a decade, she is the former Editor-in-Chief of Search Engine Journal and contributor to prominent search and social blogs including Small Biz Trends and Mashable. Ann is also the frequent speaker at Pubcon and the host of a weekly Twitter chat #vcbuzz