No matter how awesome your subscription product or SaaS platform is, there will always be users who will go inactive from time to time.
Life happens: employees leave companies on behalf of which they were using their accounts, people get sick, switch careers, close businesses, go traveling, etc.
Whether those are paying customers or free plan users, it is important to keep an eye on those inactive customers and keep trying to re-engage them:
Why Keep a Close Eye on Your Users' Inactivity
Reduce refund requests and chargeback instances. If your inactive users keep being charged for the products that are not being used, chances are they will request their money back
Engage quiet Trial users to improve your free account to premium plan conversion rate
Increase customer retention by keeping your interactions with them always going
Lower the amount of failed payments by keeping your users active. Or save more of those payments by maintaining an on-going relationship with your users.
How to Re-Engage Your Inactive Users
1. Segment your email lists
Segmenting your userlist by a user level (free or paying) and actions (paid, cancelled, abandoned cart, etc.) will help you to create a more customized approach to reach out to each of those groups.
PayKickstart offers advanced integration with a variety of Email Integrations many of which support email list segmentation based on a variety of triggers.
Further reading: Use Email Marketing to Grow Your Subscription Customer Base
2. Automate what you can
You cannot personally reach out to your customers on a regular basis but you can automate. A regular email alerting your customer of a new account update or an upcoming event is a good way to remind them of your account.
Plus, if there is a bounce, your team will know that something is amiss and will be able to act immediately (reach out to the company behind an account, seek out additional ways to contact like a social media profile, etc.)
Additionally, it is a good idea to regularly email your non-paying customers to alert them on your new deals, special offers and seasonal events.
PayKickstart offers a huge variety of email marketing automation options including: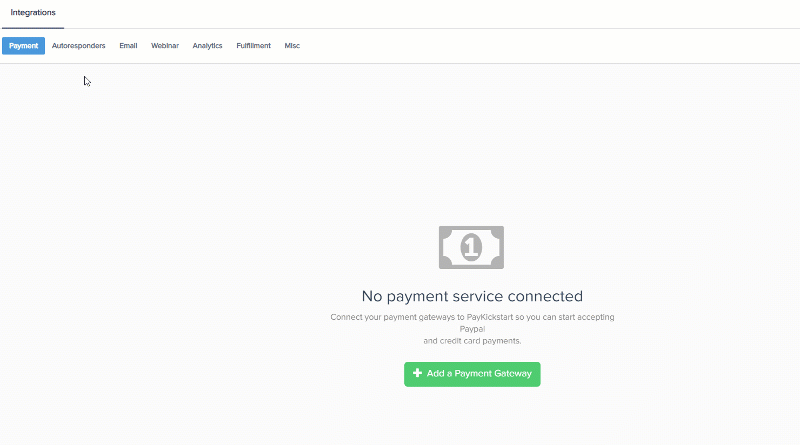 Automate payment reminders.
You can enable payment reminders from inside your PayKickstart dashboard to alert your paying users of an upcoming charge.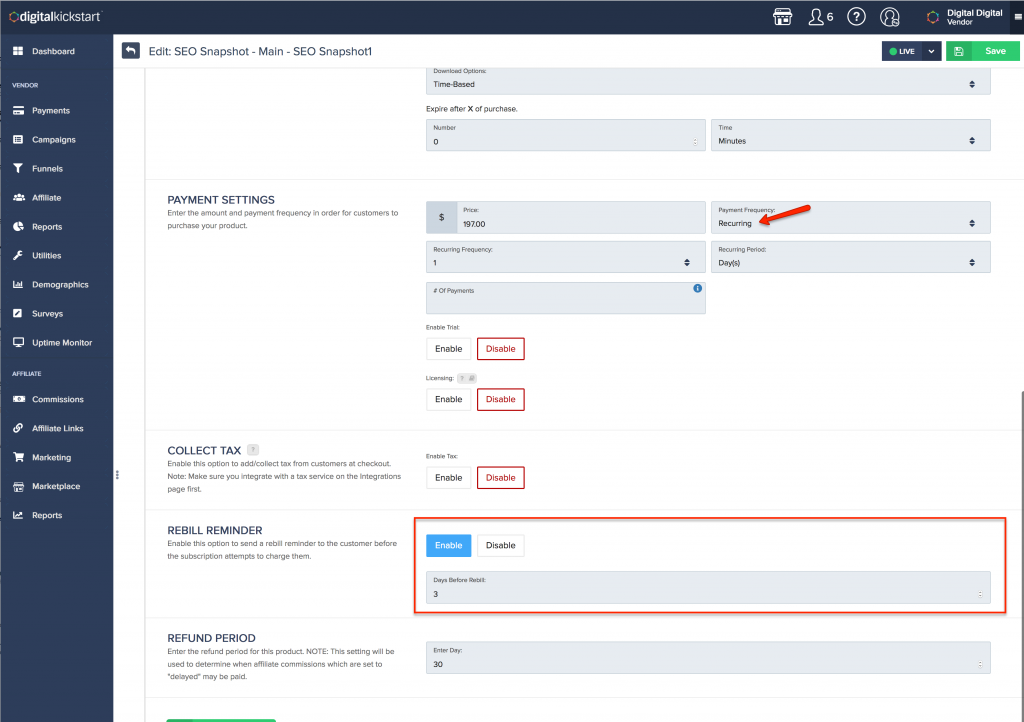 Send abandoned cart reminders
If your customer added something to the shopping cart but left without completing a purchase, PayKickstart will send an abandoned cart reminder for them to complete the payment.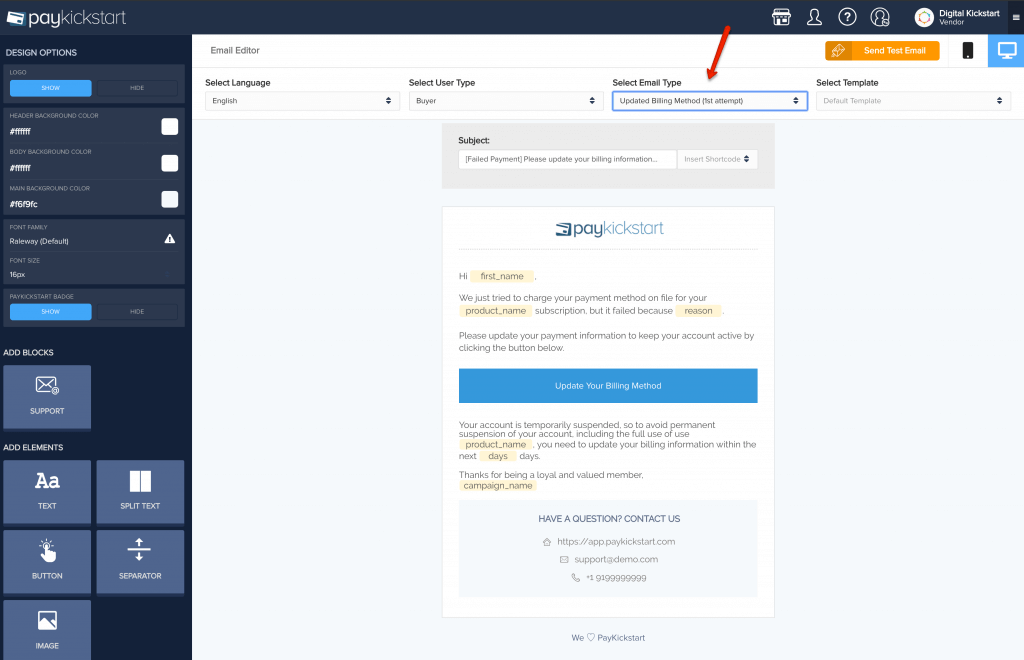 Again, it is also a smart decision to add these users to a separate segment (e.g. "Almost customers") to keep record of what they were going to buy and to be able to reach out to them later.
3. Invest in Educating Your Customers
Providing free training as well as free educational resources is a great way to tie your current users closer to your brand. Plus, many educational solutions will provide additional engagement opportunities for your users to interact with you through Q&As, surveys, etc.
Some community educational solutions that may be integrated with PayKickstart include:
All of these webinar solutions allow you to set up reminders, integrate your own customer base (for the participants not to have to register as they have already given you their email address when registering on your site), as well as generate some additional engagement opportunities before, during and after an event.
4. Use ProfitWell Integration
PayKickstart offers free integration with ProfitWell which is a SaaS profit analytics software allowing you to keep track of active (and inactive) users as well as create a detailed record of each customer at their inactive periods.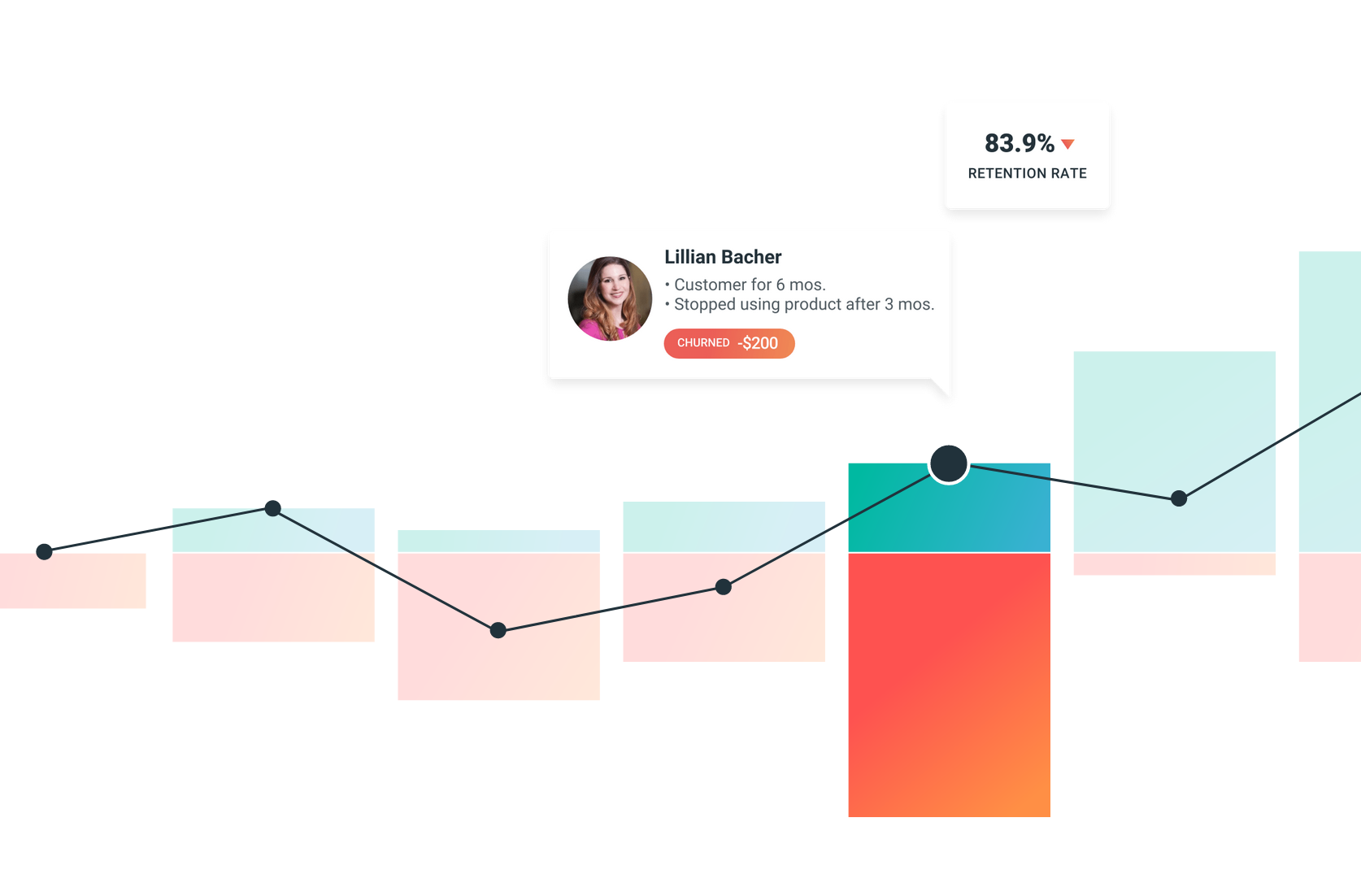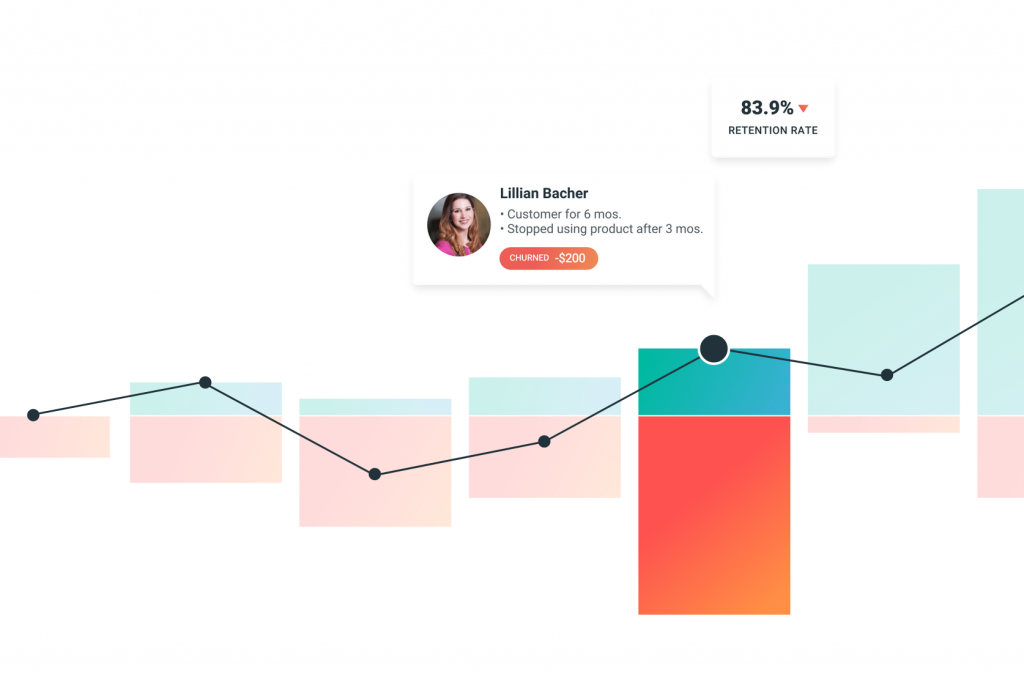 ProfitWell allows you to segment your audience with over 100 different pre-built filters. You can segment your customers by gender, age, location, usage, as well as a huge variety of other metrics.
5. Use Retargeting
Retargeting is serving custom ads to people who already visited your site. It is a great way to re-engage your past and current users.
Facebook is a great platform to reach out to your current users and remind them of your brand. It's no use targeting them with your on-boarding ad you use to introduce your platform to people who are not using it yet.
You can use Facebook ads to drive your current users' activity. Using Audience Builder (available at PayKickstart Scale (Premium) Vendors), you can create advanced filters to segment your customer list and use it to create your Facebook's Custom Audience.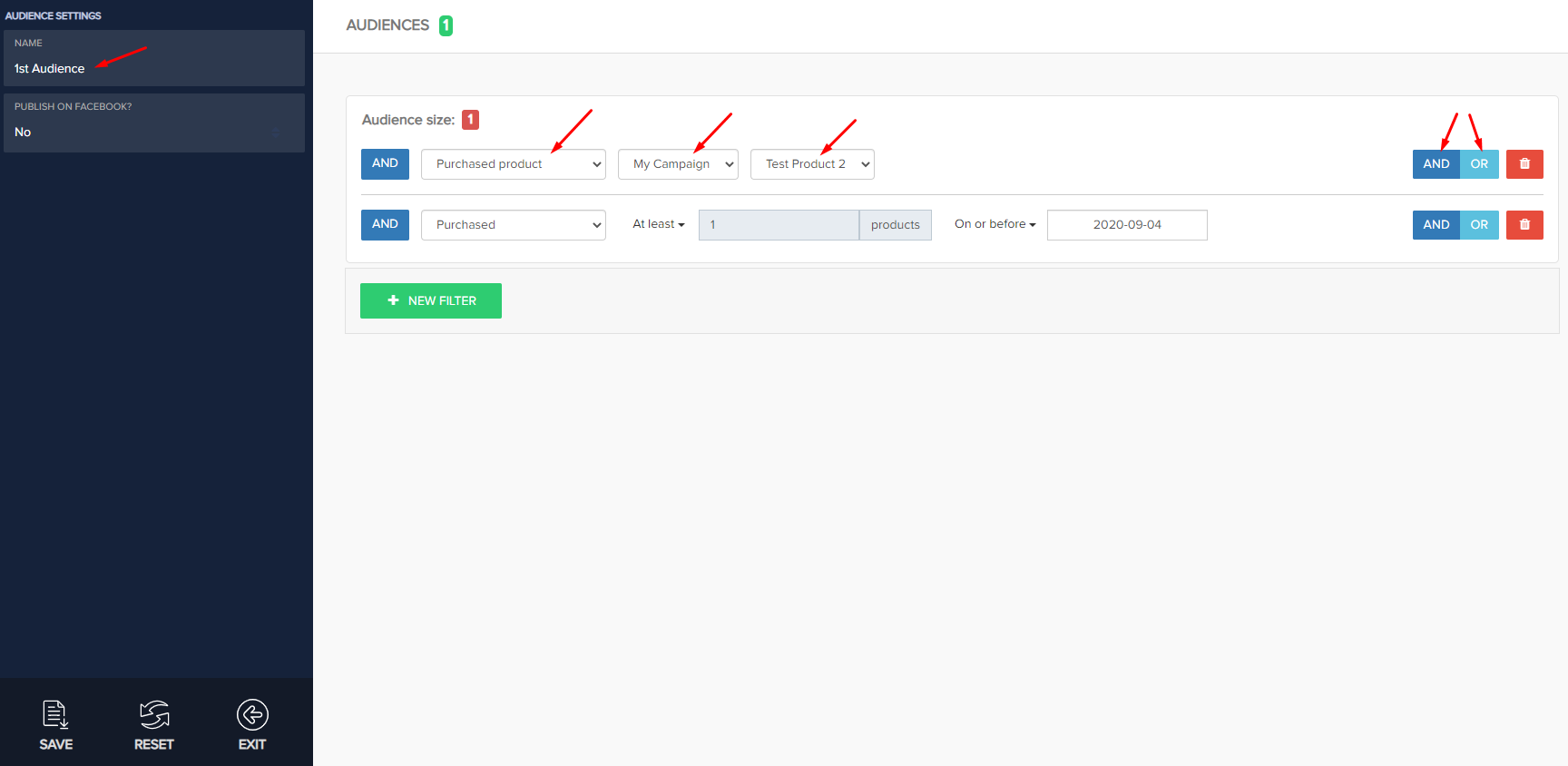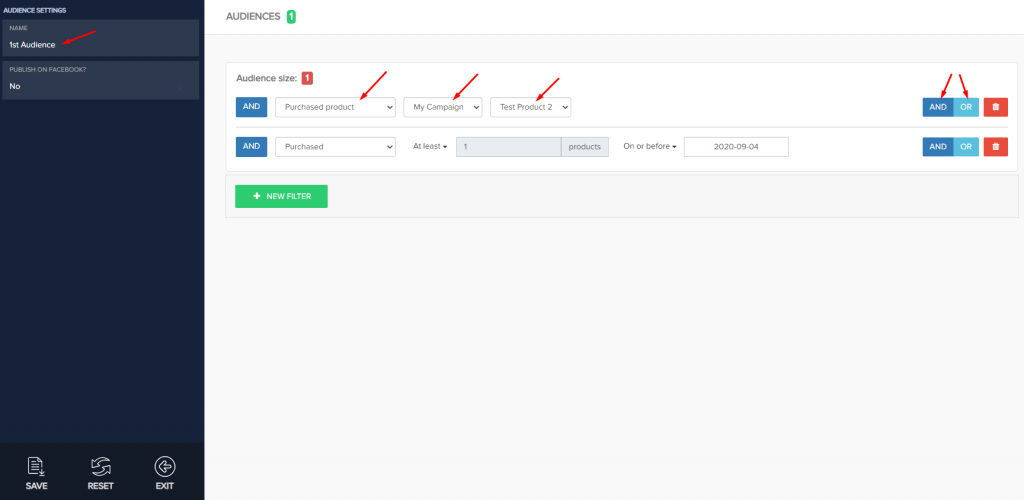 You can group your customers based on their demographics (age, gender, language, location, etc.) as well as their buying journey:
Products they have not purchased
Products they have purchased
Total amount they have spent
Date of their latest purchase, etc.
This is more than enough to create a well-targeted ad on Facebook to re-engage your past customers who went inactive. Try using Facebook video ads to catch attention of your inactive users with a new format.
Another good idea is to use on-site re-marketing that allows to create custom CTAs based on your users' past engagements with the site. For example, Finteza lets you set goals based on visited pages and performed goals and then create marketing campaigns to reach out to those people in a more meaningful way: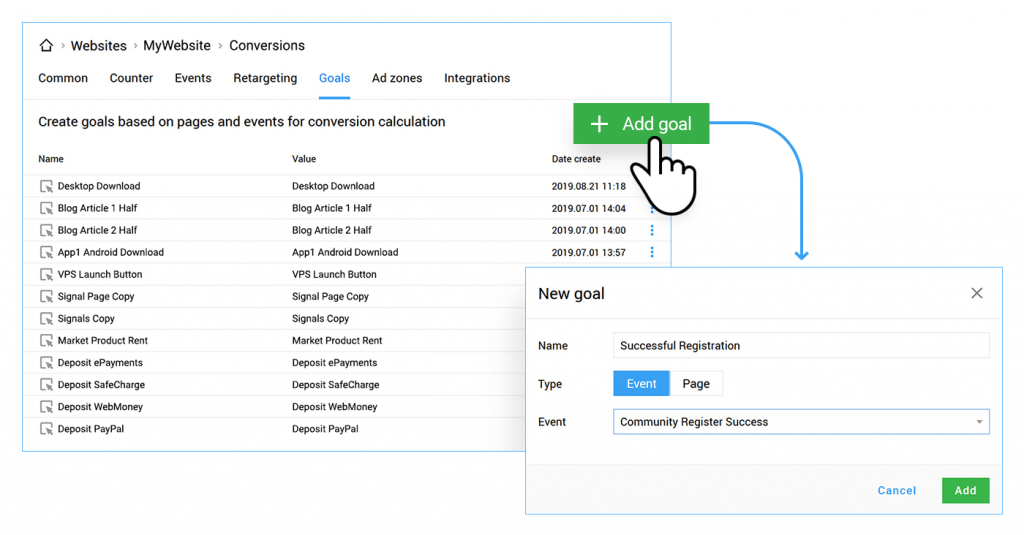 Google is another great platform to launch a retargeting campaign. According to Lior Krolewicz of Yael Consulting,
there are many businesses that find that their average customer visits their site more than 5 times before purchasing. If you're selling products that cost over $1,000 and are often lifetime purchases, people will typically want to do a lot of research and comparison shopping.
Conclusion
Building a subscription business is tough: You have to always keep it vibrant and find the ways to re-engage your current userbase while attracting new customers to your business. If I were to prioritize one of these two tasks though, I'd say working with your current customer base is more important than investing in generating new visitors to your site.
Your current users already know you and trust you enough to have registered an account with you. You can use your own means of reaching out to them without relying on third-party channels or tools. Your existing customer base is your most important business asset that can help your business through any economical or marketing challenges. Don't take it lightly.
Ann Smarty is the Brand Manager at Internet Marketing Ninjas, as well as co-founder of Viral Content Bee. Ann has been into Internet Marketing for over a decade, she is the former Editor-in-Chief of Search Engine Journal and contributor to prominent search and social blogs including Small Biz Trends and Mashable. Ann is also the frequent speaker at Pubcon and the host of a weekly Twitter chat #vcbuzz