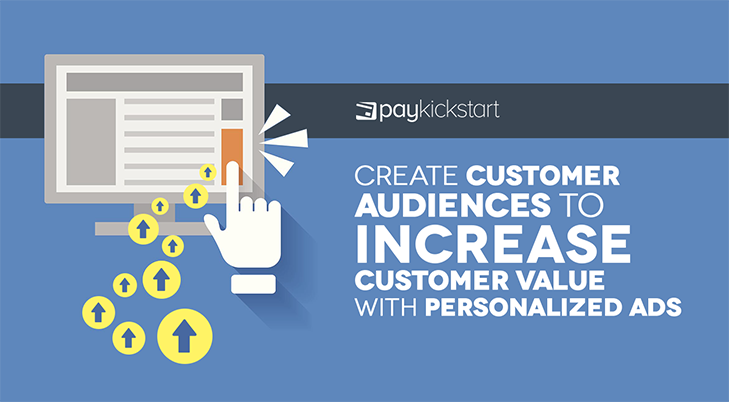 Let's face it…
Advertising is becoming more personalized and hyper-targeted than ever before. In order to have your marketing message resonate with your prospect or customer, you need to have the "right messaging" to the "right person" at the "right time".
This is why the Audience Builder from PayKickstart is so powerful.
It allows business owners to create segmented lists based on personalized actions or inaction by your customers.
Here is a quick peak at what it looks like…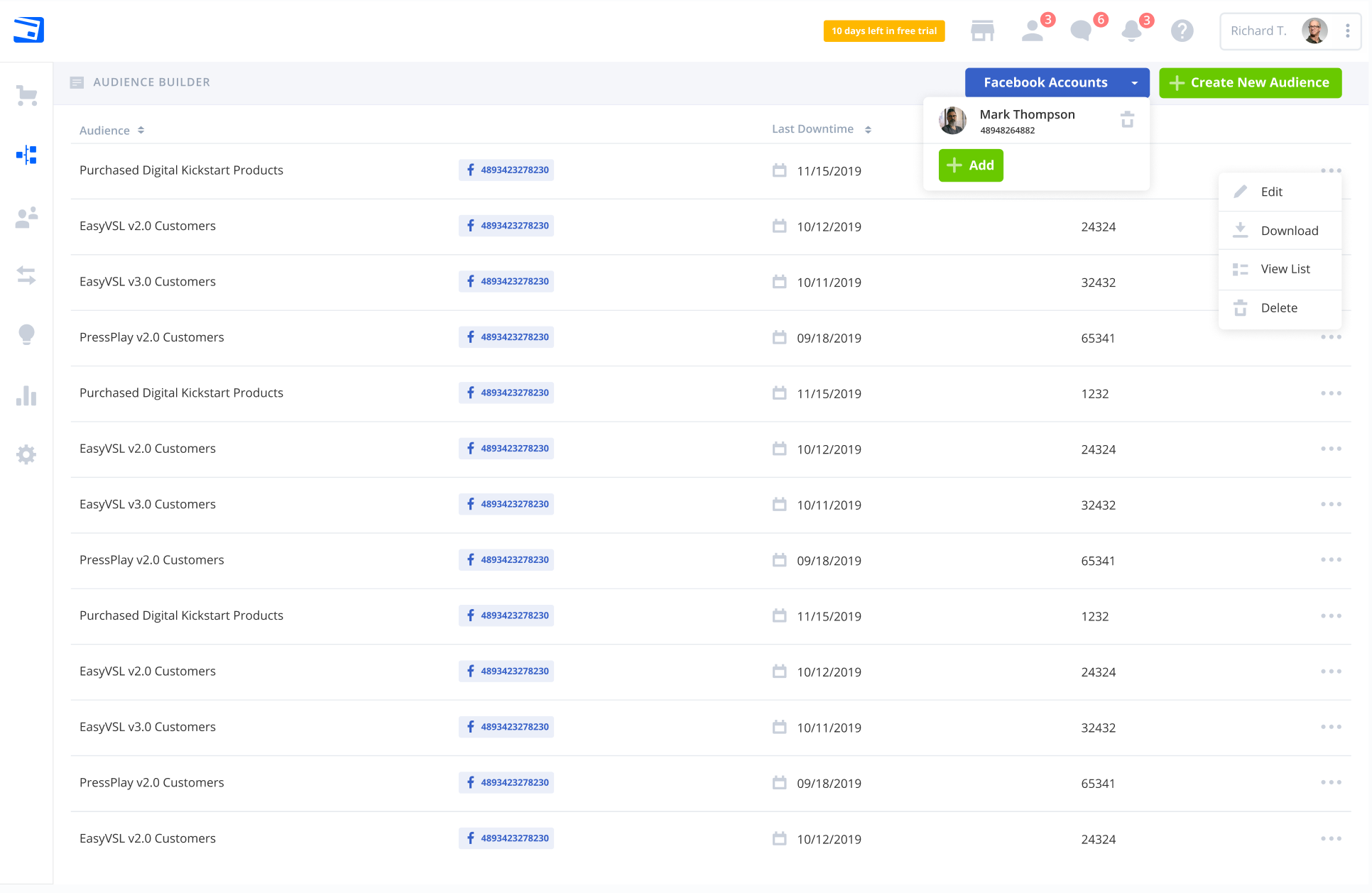 As new customers start purchasing your products, you can segment those customers based on all sorts of criteria.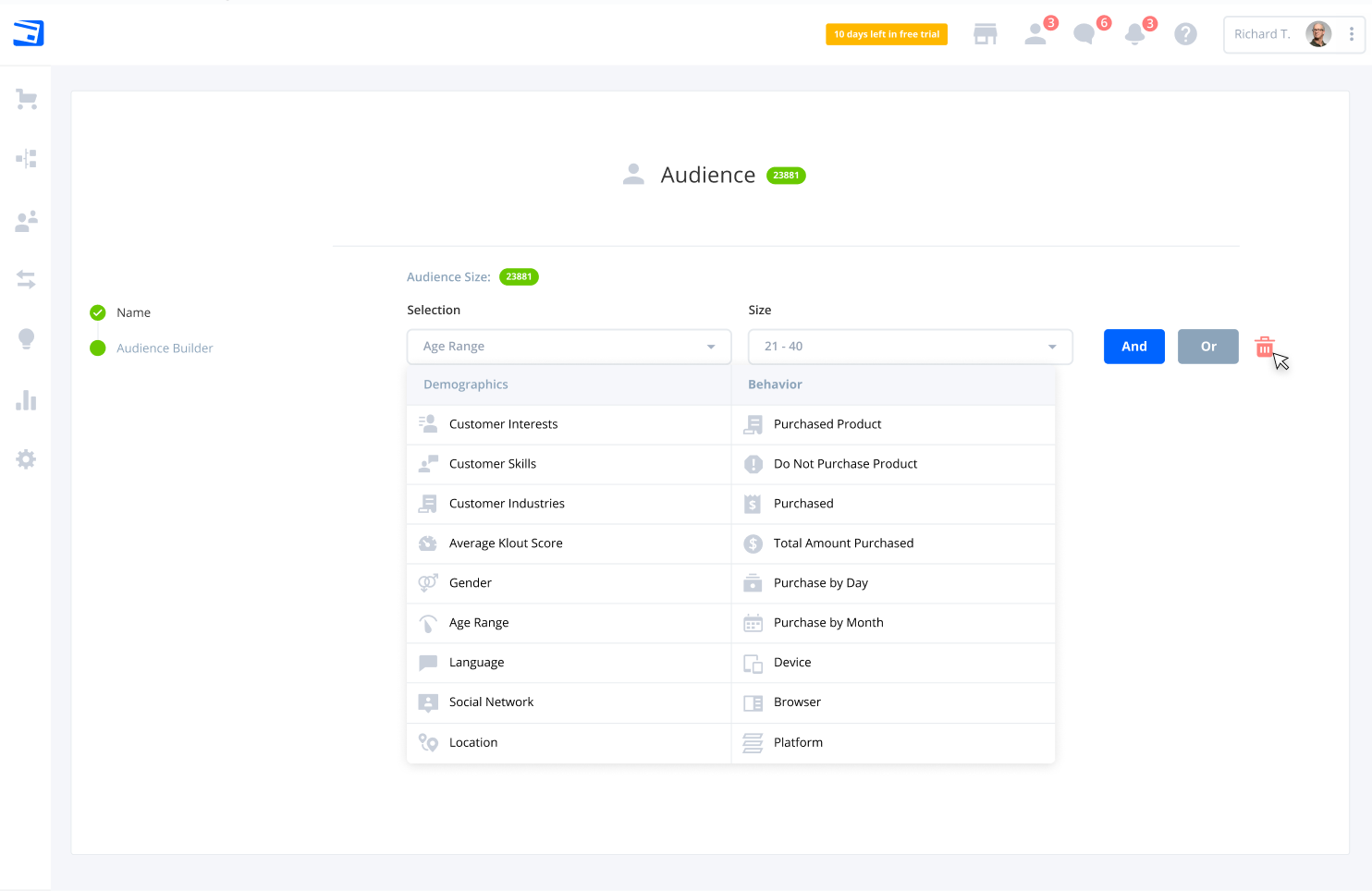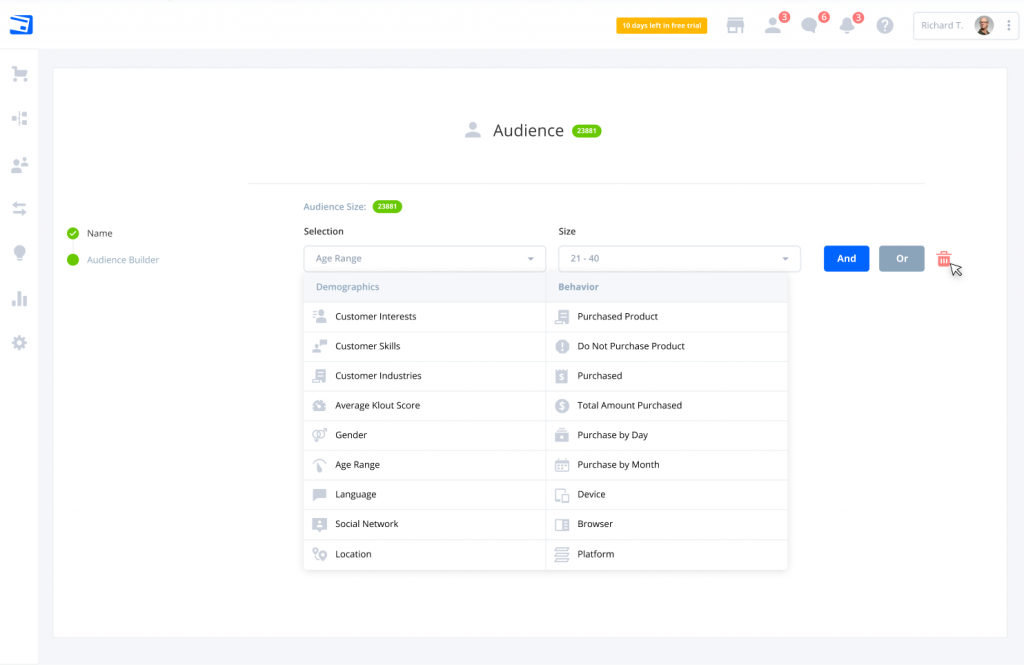 Filter by demographic data (using the Demographics enrichment feature inside PayKickstart) like:
Customer interests
Customer skills
Customer industries
Average Klout score
Gender
Age
Language
Social Network
Location
Filter by purchase behaviors like:
Products they have purchased
Products they have not purchased
Total amount they have spent
Purchase by day
Purchase by month
Device they used
Browser they used
Platform they used
Now you can take the filtered customer list and export that list into a CSV, that can be used for customized marketing and advertising.
That list will continue to update in real-time as new customers meet the criteria you set for that audience.
Sync Your Facebook Custom Audiences
Want to see something really cool?
Instead of manually having to export and upload the list every day/week/month, what if you could automatically sync your audiences you create with Facebook?
Well, thats exactly what you can do!
Connect your Facebook account with the PayKickstart audience builder and have customers get added or removed to certain Facebook custom audiences.
Let me give you a real world example of how this would work…
Step 1: Go into PayKickstart and go to the Audience Builder
Step 2: Create a new audience. For this example, let's say I want to market to customers who have purchased my main offer, but haven't yet purchased the upsell.
Step 3: Set the filters to include people who have purchased my main product but NOT my upsell.
Step 4: Sync with my Facebook account and create the custom audience
Step 5: Create the targeted ad and select that custom audience to serve this ad only to those people who haven't purchased the upsell yet.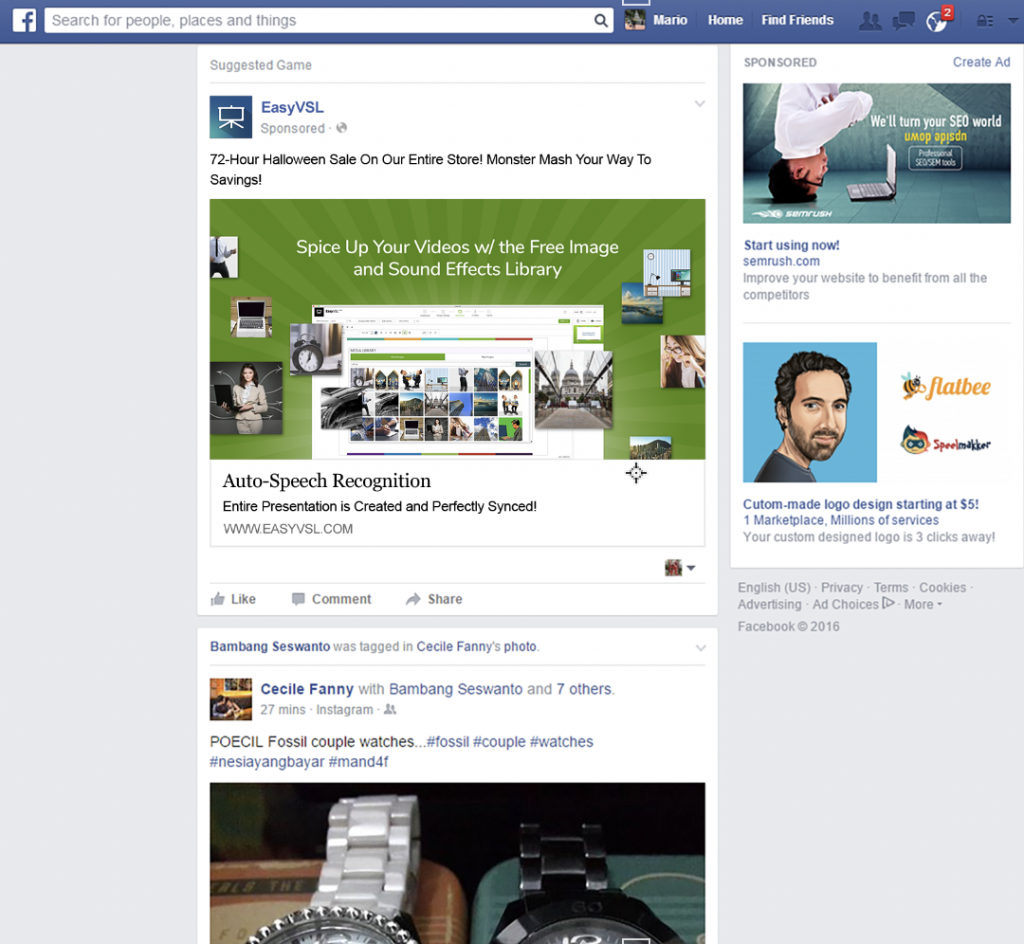 And thats it!
Pretty easy, right?
Test Drive the PayKickstart Audience Builder
If you haven't created a PayKickstart account yet, go and create your free 14-day trial account.
If you are an existing PayKickstart vendor, go and upgrade to the Growth plan inside the billing area, to start leveraging the power of the audience builder and the other features included when you upgrade.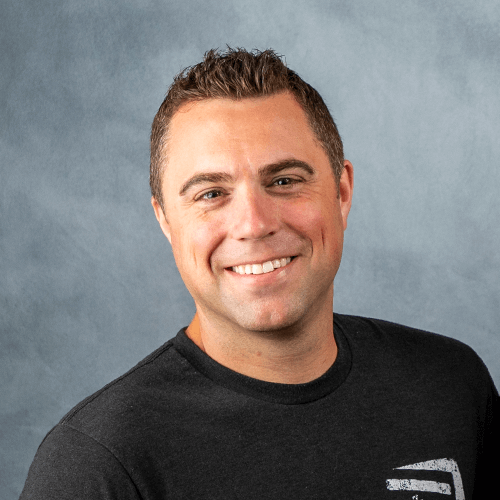 Mark Thompson is the co-founder of PayKickstart.com – a SaaS that is reinventing the modern-day shopping cart and affiliate management, helping thousands of businesses and Entrepreneurs sell more, maximize customer lifetime value and automate subscription commerce.
Mark has spent over a decade in the world of marketing and software, selling over $20+ million of his flagship training programs and software.