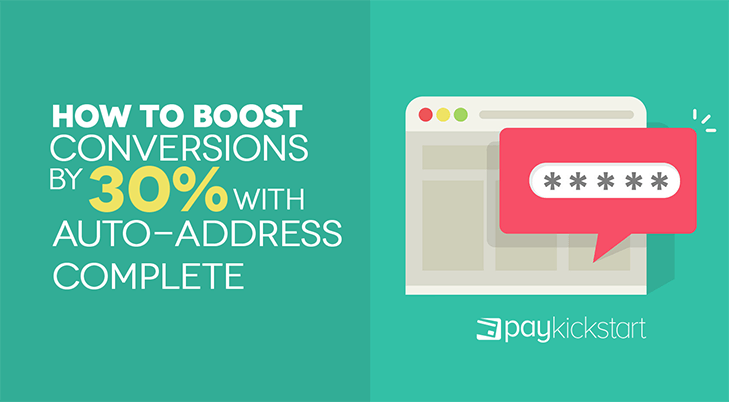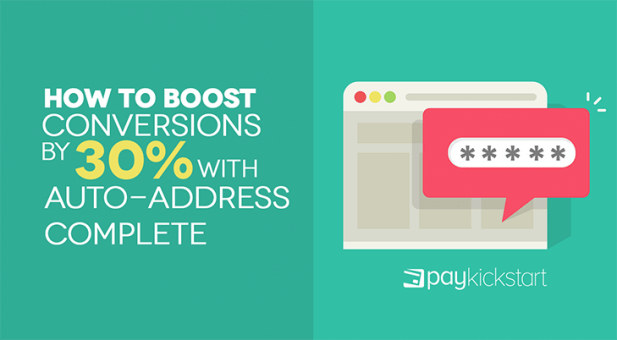 At PayKickstart, one thing we've discovered is that small features can go a long way towards increasing conversion rates and lowering shopping cart abandonment rates. For ecommerce stores and SaaS providers, conversion rates and shopping cart abandonment rates are very important. So if you can improve those metrics, you can improve your business prospects. Even seemingly small tweaks can result in big gains.
Take Auto-Address complete forms, for example. If you shop online, you've most likely encountered some of these forms. When you go to fill out your billing and/or shipping address, the auto-address form will provided auto-populate suggested results based on the user's input. We've found that auto address can boost conversions by as much as 30 percent!
Our Auto-Address form at work!
Meanwhile, autofill or auto-complete forms, as they are sometimes called, can also be used to fill out other information, such as names and birthdays. These too can boost conversion rates. Let's dig into why such seemingly simple features are so effective.
Auto-Address and Other Autoforms Save Time
Auto-address and autocomplete forms save customers a lot of time. In fact, Google has found that autocomplete forms allow customers to fill out forms 30 percent faster. We've all heard the old saying "time is money." When it comes to ecommerce, that's quite literally true. The longer it takes for a customer to check out, the more likely they are to abandon their potential purchase. So time could be costing -rather than making- money.
Why Web Shoppers Abandon Shopping Cart?

Some common reasons for abandoning a shopping cart.
Typing in an address can be a real pain in the neck to key in manually. This is especially true if you're on mobile (I'll dig deeper into why later). Even on a computer, it's annoying have to type in street names, house numbers, zip codes, and all the like.
And it's easy for customers to make a mistake. One wrong stroke of the key and their product might be sent to the wrong address or their payment might fail to process because the billing address is incorrect. Auto-address forms save customers all the hassle by offering accurate pre-populates suggestions.
A seemingly simple feature, like auto-address forms, could go a long way. And while auto-address forms will take care of addresses, you can use autofill forms to fill in other details, like names. This way, customers can save even more time during the checkout process.
Autofill forms save time and effort!
Industry wide, about 75 percent of shopping carts are abandoned. 27 percent of carts are ultimately abandoned because the checkout process was either too complex or checking out was too slow. By using auto forms, you can make your website much quicker and can also simplify the process. This should help you lower your abandonment rate.
In fact, by using auto-address forms, we've found that our customers have been able to increase conversions by up to as much as 30 percent. And if your customers are coming from mobile devices, which some almost certainly are, auto-address and other autofill forms are even more vital. Let's look at why.
Text Input is a Particular Pain on Mobile Devices
Did you know that more than half of all traffic comes from mobile devices? And increasingly, customers are using their mobile devices to make purchases. On Black Friday 2018, consumers spent $6.2 billion dollars. 33 percent of that spending came from smartphones, while another 10 percent of purchases were made via tablets.
In other words, mobile devices accounted for nearly half of all purchases made on Black Friday. This is important because mobile devices are very different from traditional PCs, using different input methods and having smaller screens. As a result, auto address forms can be even more effective.
Screen sizes can vary wildly among devices.
Most smartphones rely on a touch screen keyboard for text input. Even the best touch screen keyboard will fall far short of a physical keyboard. While competent typists can easily hit 70 words or more per minute on a physical keyboard, it's hard to accomplish such speeds on a touch screen.
Smartphones are particularly tricky to type on because the screens are often so small. As a result, the keys are small. Some typists have done tests and found that they type much slower on their smartphones. This suggests that typing in text on a mobile checkout page will take quite a bit longer than on a traditional PC, assuming text input is required.
So if users are on their smartphone and trying to check out, they may be more likely to abandon their cart if they're being asked to type in a lot of information. Doing so will simply be too inconvenient. Fortunately, with auto address and other autofill forms, you can reduce the need to type in the information.
Interestingly, mobile shopping carts are abandoned more frequently than other carts. In fact, shopping cart abandonment rates on mobile shopping carts average 85 percent. However, our clients have been able to lower abandonment rates by using auto-address and other autofill forms.
What About Autofill Forms and Sensitive Data?
At PayKickstart, we don't store sensitive customer data, like credit card information, in our autofill forms. If your website is compromised and sensitive data is exposed, you could be found liable. The rules for storing credit card data are too high and the risks are simply too high.
Cyber security is a huge concern, especially when it comes to credit card numbers and other sensitive data.
Some payment processors, like Square, do store sensitive data in autofill forms. PayKickstart's shopping cart can automatically import this data. This is a much better option because Square will assume responsibility for the data. Customers (and you) can rest assured that these companies take security seriously.
Likewise, many browsers now have built in management tools for credit card numbers and the like. And there are also many addons that customers can use to manage their credit card data. At PayKickstart, we believe it's best for these companies to handle such data. This way, you lower your own liabilities.
Of course, we take security very seriously and work hard to protect addresses and other customer data.
Take-Away: The Easier the Checkout Process the Better
One of the most important takeaways we've found is that the easier the checkout process the better. You'll be able to lower abandonment rates and increase conversions by offering an easy, quick checkout process and a world-class shopping cart.
Auto-address and other autofill forms will go a long way towards ensuring that the checkout process is quick and painless. This explains why PayKickstart's clients have seen their conversion rates increase by as much as 30 percent simply by using such forms.
And as mobile devices are used more frequently for online shopping, auto-address and autofill forms will only become more important. If you're not using these features, you need to start before you bleed away sales.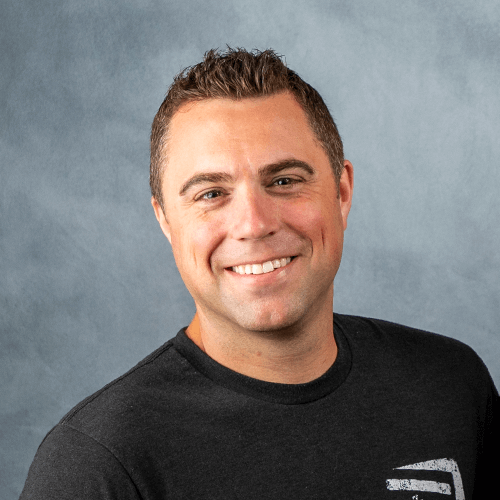 Mark Thompson is the co-founder of PayKickstart.com – a SaaS that is reinventing the modern-day shopping cart and affiliate management, helping thousands of businesses and Entrepreneurs sell more, maximize customer lifetime value and automate subscription commerce.
Mark has spent over a decade in the world of marketing and software, selling over $20+ million of his flagship training programs and software.