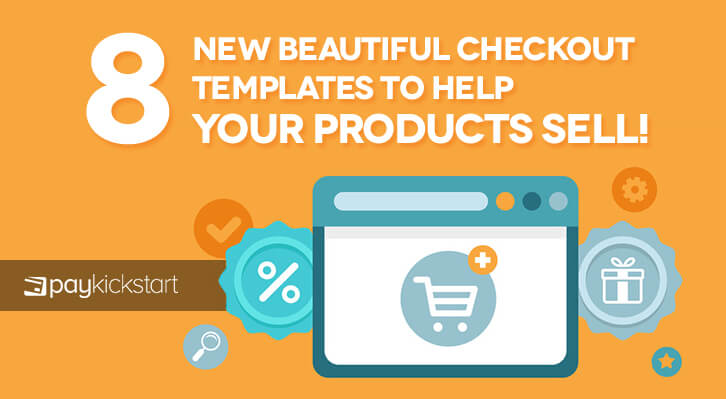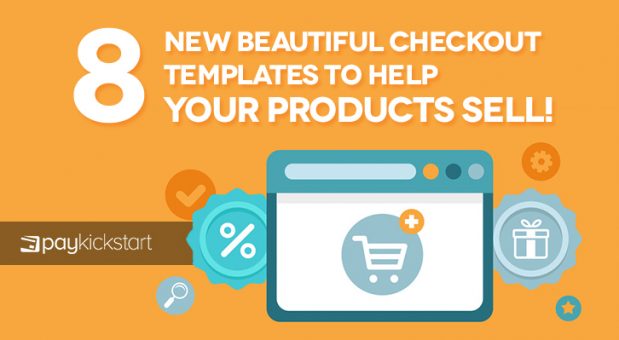 Our PayKickstart vendors have been asking "Hey…when are you planning on adding more checkout design options?"
…and we listened!
Our template library is growing, now with 16 different checkout templates to choose from (not to mention our checkout popup widgets and checkout embed form options)…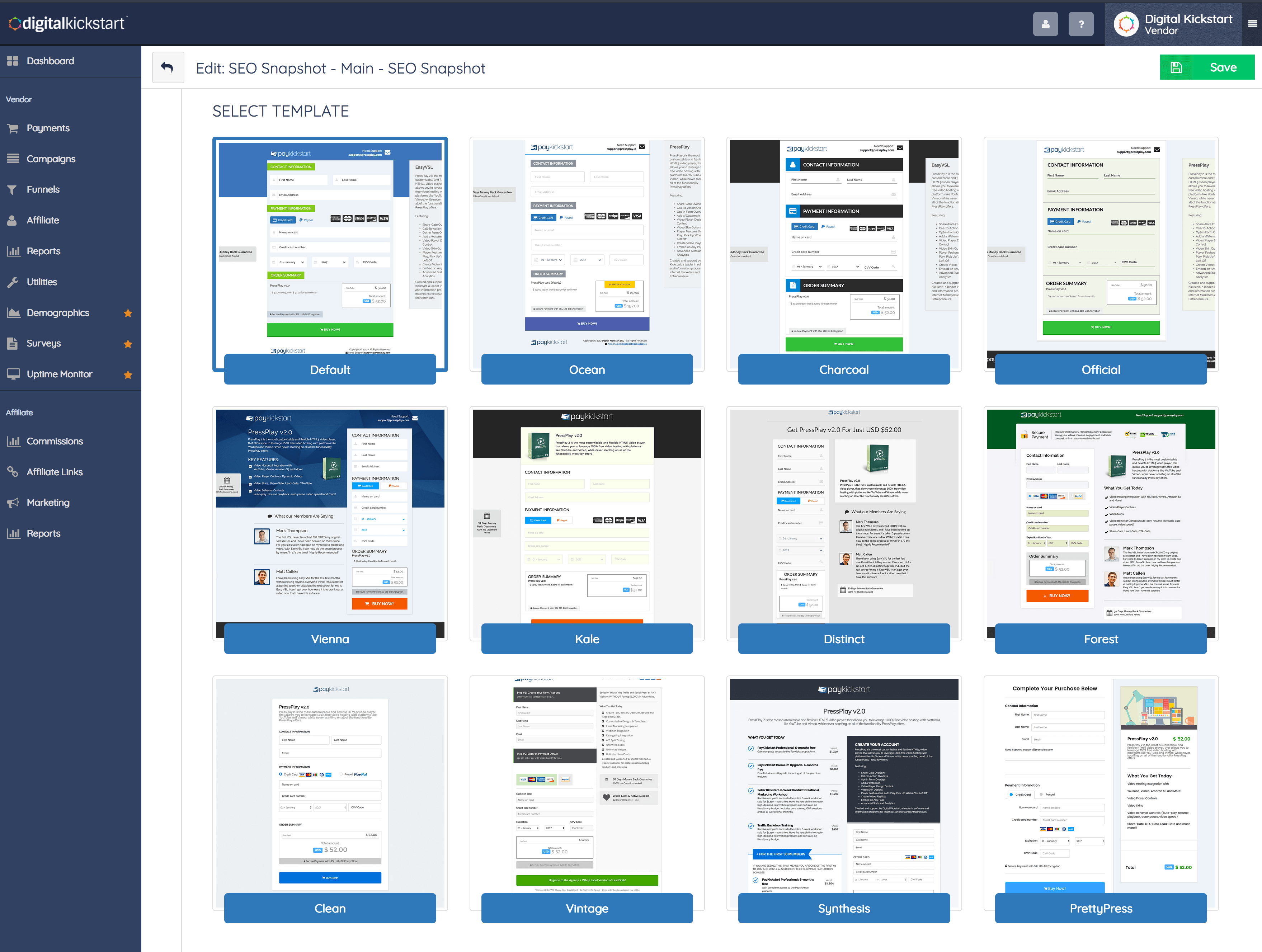 We have just rolled out 8 new beautiful checkout design templates, to help your products sell.  Each new template is completely customizable – allowing you to add/remove certain elements, translate to different languages, order bump ready, coupon ready, and change color schemes.
Lets meet the new templates:
Clean
Probably our "cleanest" template to date (hence the name), we wanted to offer a template option that was simple, modern, yet effective.  That's what this template does.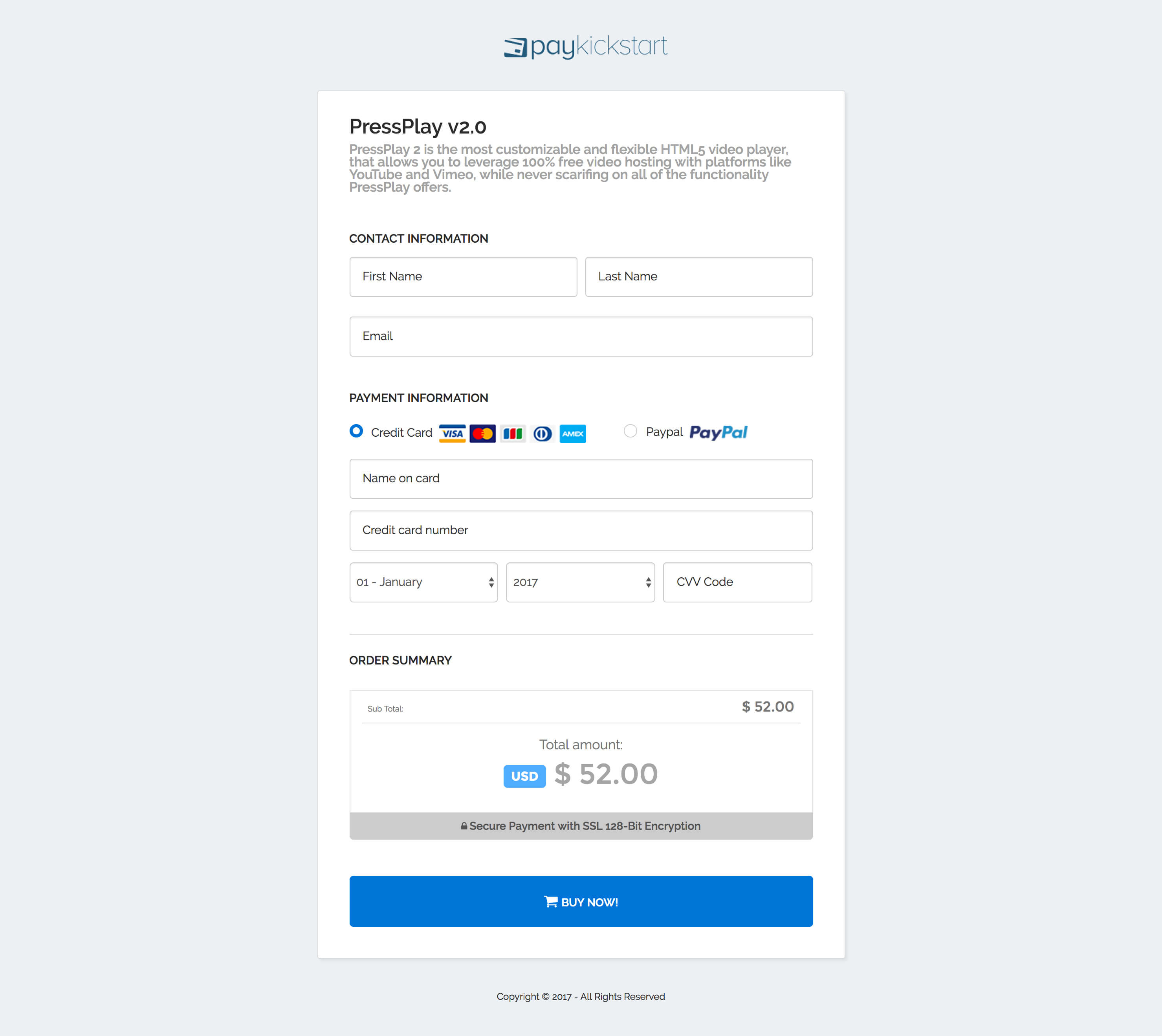 Vintage
This actually is the same checkout template we used before PayKickstart was born.  Our Digital Kickstart business has processed literally millions in revenue using this exact template.  Now its available for all vendors to use.

Synthesis

This is the exact checkout template we use when we sell products on webinars – breaking down all of the value-added products and bonuses they'll receive.  At first this was a custom template we created for internal use, but not it's available to all PayKickstart vendors.

PrettyPress
Another clean yet carefully designed template to showcase your product and its benefits.

Shade
A new multi-step template that will allow customers to walk through a simple 3 step process – first capturing their basic account details, then billing and/or shipping details, then finalizing their order.

Phoenix
A multi-step template option that will allow customers to walk through a simple 3 step process.

Carbon
A multi-step template option that is similar to Phoenix and Shade, with just a layout variation.

Everest
Probably our cleanest multi-step template option, Everest has a modern/flat design to help make your products and service look professional.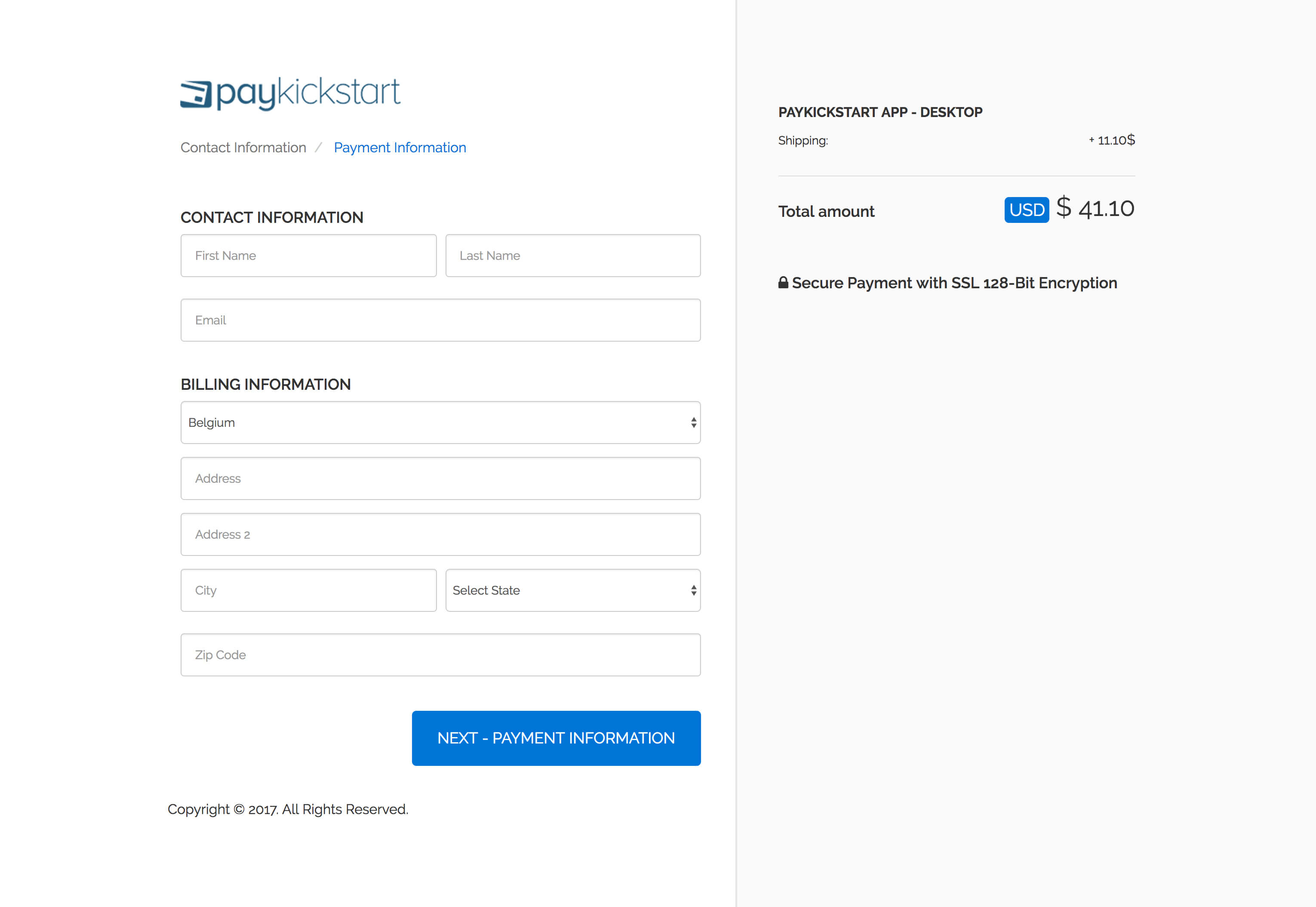 All of these new templates are now available and ready for use inside PayKickstart.
Ready to start selling your products on PayKickstart?  Start a free 14-day trial and have access to all of the power and features that makes PayKickstart the easiest way to sell online.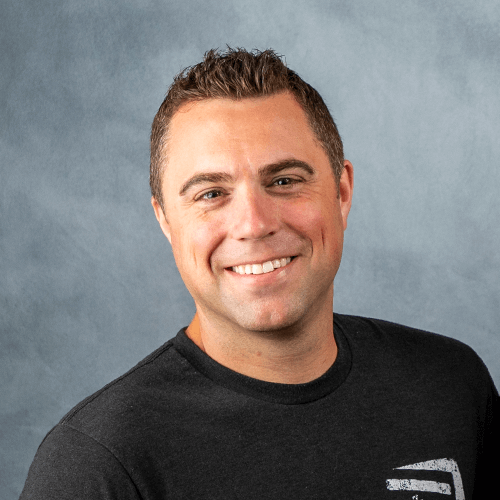 Mark Thompson is the co-founder of PayKickstart.com – a SaaS that is reinventing the modern-day shopping cart and affiliate management, helping thousands of businesses and Entrepreneurs sell more, maximize customer lifetime value and automate subscription commerce.
Mark has spent over a decade in the world of marketing and software, selling over $20+ million of his flagship training programs and software.