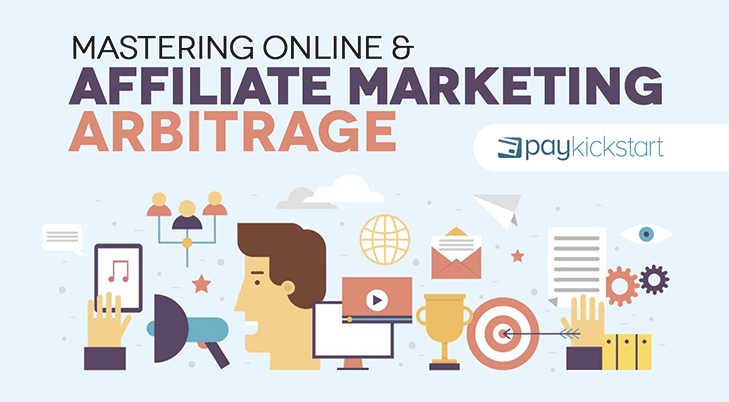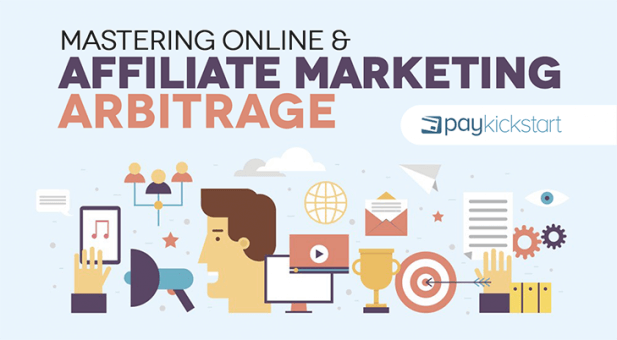 Arbitrage is the process of buying something in one place and selling it in another place at a slight markup to take advantage of price differences.
In the past, people would buy grain up north and sell it down south and pocket the difference. In a digital world, that has become more difficult.
Customers are just as internet savvy as you and will do their best to get the best deal. Smart marketers and business owners have utilized the principle of arbitrage in a digital setting.
This article explores online arbitrage and the strategies that'll increase your chances of success.
What is affiliate marketing arbitrage
Affiliate marketing arbitrage is when an affiliate marketer (or any business owner) purchases PPC traffic campaigns with programs like Google Ads, Facebook Ads, Twitter Ads, etc. and makes sales by linking to an offer. To be profitable, affiliate sales need to be higher than the ad spend.
It's straightforward.
In this business model, you're leveraging low-cost traffic sources in order to get more eyeballs on your offers and increase revenue from affiliate commissions. It's arbitrage 101.
As long as the offer you're promoting isn't banned on the ad network you're using, you can apply affiliate marketing arbitrage techniques indefinitely.
It's a business model that's been proven to work time and again.
Unfortunately, it has also gotten a bad rep because of a few bad eggs.
The promise of riches
Many people go into online arbitrage without doing their research or testing channels properly. They simply choose an offer, use existing ad campaigns, and let loose.
This may work in less than 1% of cases but for the majority of people this is a recipe for disaster. There's no limit to the amount of money you can lose with advertising. It's not up to the advertiser to make sure you're successful. That's your job.
To avoid this outcome, many people have turned to courses that promise the riches and fame that affiliate marketing arbitrage can bring.
They pitch the course as a get rich quick scheme. "If you follow xyz then you too can become an affiliate millionaire. All you have to do is pay $97 and we'll reveal the secrets."
The sales page goes on to show you all the people that they've helped and the untold thousands or millions they've made.
I get it. Shortcuts are interesting.
You'd be better served by taking a course on advertising fundamentals and copywriting.
I digress.
Online arbitrage works. It just takes more effort than many people are to put in. It doesn't help that the gurus won't tell you.
How to really win with affiliate marketing arbitrage
I've said it before. Arbitrage works but it's not as straightforward as many people would have you believe.
You get the most value out of online arbitrage when you have a number of assets in place:
Mailing list
Your own products
A sales funnel
I'll look at each one in turn.
A mailing list
Sales conversion rates typically range from 1-3%. That means for every 100 people sent to an offer, at most, 3 of them become customers.
Depending on your cost per click, that could be good or bad. Conversely, a well-designed lead magnet that talks to your target audience can convert up to 10x more visitors.
The most effective lead magnets are relevant to the affiliate offer. Your prospect gets to your landing page, opts in for the lead magnet, and is then redirected to a thank you page with your affiliate offer.
Not everyone will purchase the affiliate offer but the beauty of this strategy is that they're on your mailing list. You can communicate with them and market new products relevant to their interests over time.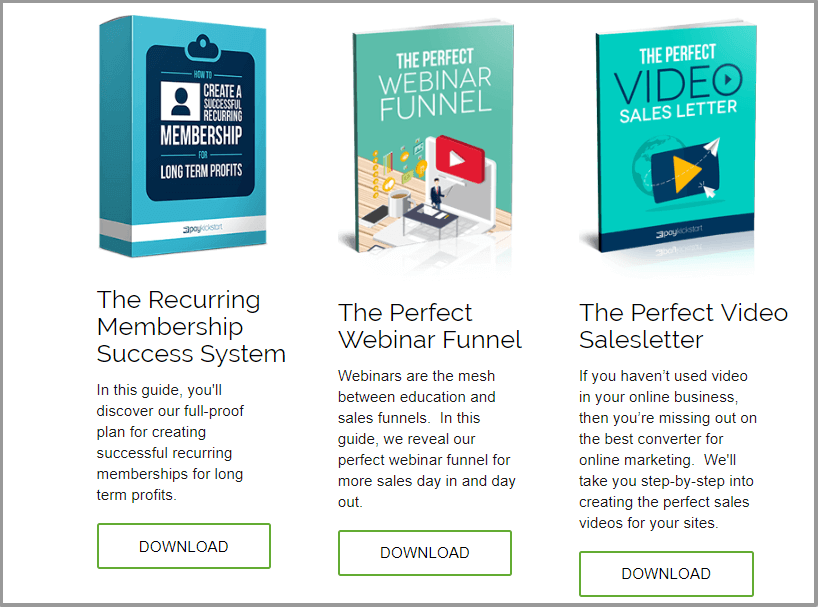 The example above is from the PayKickstart marketing library. There are many options depending on what a visitor is interested in. Once they subscribe, they're sent relevant messages and offers in line with their interests.
Build your own products on the backend
Think of your affiliate offers as the front end product. It's what you use to offset your advertising costs and get people on your mailing list.
Think of your own products as the way you make a profit. It's important to set up your online arbitrage like this because you can drive an unlimited amount of traffic and be sure of your profit.
For example, if you're paying $2/lead a hundred leads will cost $200. With the average conversion rate of 2% on a product that pays $60 in commissions, you'll be able to earn $120 every time you get 100 leads.
The product you sell on the backend is $97 and if 2% of your leads buy then you'll be able to turn a healthy profit.
The conversion rate on your products and the amount you profit can be much higher. It all depends on your sales funnel.
Set up sales funnels
Subscribing to your mailing list and seeing an offer is the beginning of your sales funnel. Your products, services, and other affiliate offers are what you use to flesh out your sales funnel and make affiliate marketing arbitrage profitable.
Without these elements it's a race to the bottom.
I won't go too deep into what a sales funnel is and how to set it up because it's a nuanced process which has been covered on our blog here.
In a nutshell, your sales funnel is the process you guide prospects through in order to influence a buying decision. There are multiple steps and touchpoints which encompass landing pages, blog posts, emails, etc.
It tends to start with a lead magnet and go through multiple offers. Note: sales funnels are fluid and a prospect can enter and exit it at any point.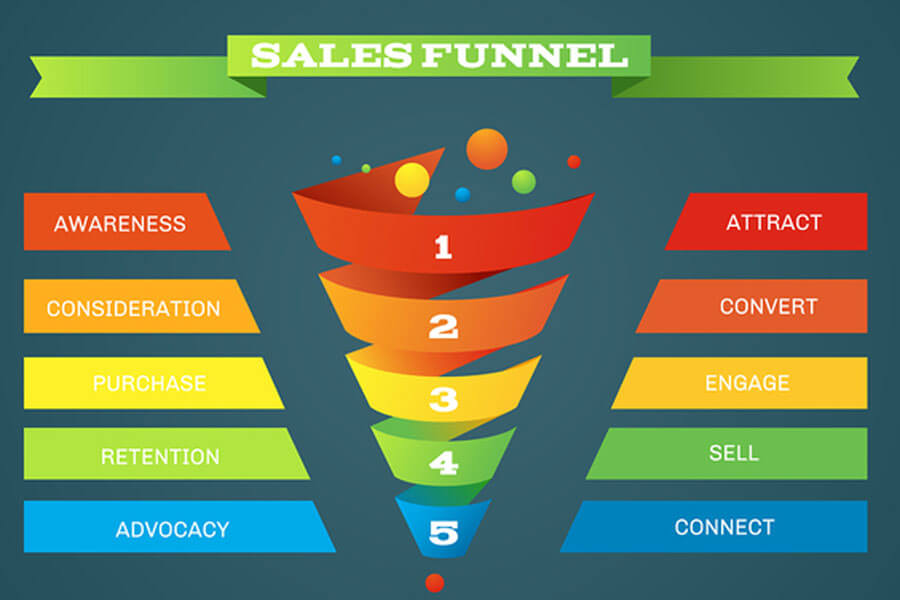 You can have one large sales funnel or multiple sales funnels for different affiliate offers and products. Create them over time, not all at once.
Conclusion
Online arbitrage is a viable strategy you can use to increase your revenue but there are a few caveats.
On the surface it appears to be an easy strategy to implement but throwing PPC traffic at an offer is the fastest (and easiest) way to lose a lot of money.
It takes testing and a series of intermediary steps to get the most out of it. The most successful arbitrage campaigns have 3 key elements:
Lead magnets to build a mailing list
More expensive products on the backend
Well thought out sales funnels
When you have all three in place, your revenue from online arbitrage skyrockets.
Let me know what you think of affiliate marketing arbitrage in the comments and don't forget to share.
Daniel Ndukwu is a regular contributor to the PayKickstart blog. He has extensive experience with online businesses, conversion optimization, and subscription revenue models. When he's not writing insightful content, he works with other entrepreneurs to help them grow their bottom line.