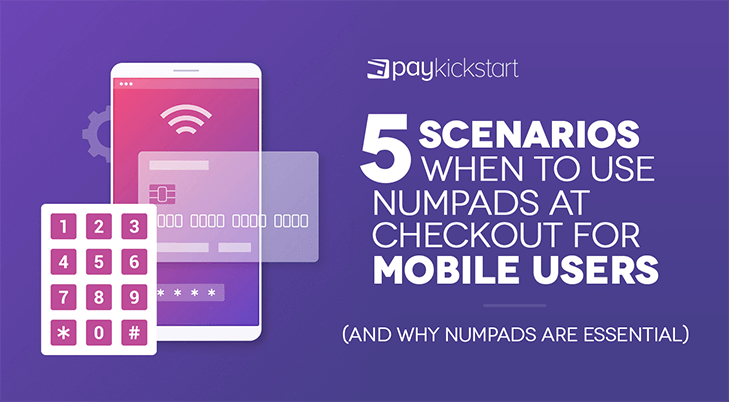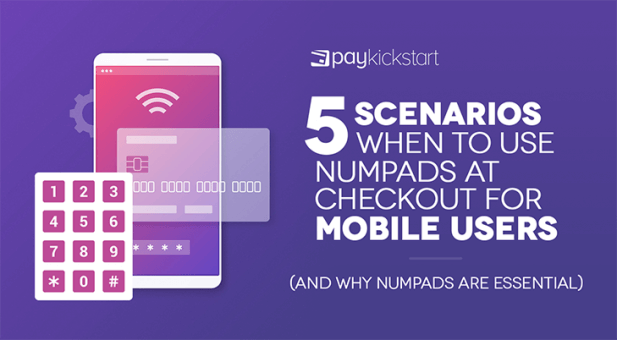 Did you know that over 80 percent of Americans now own a smartphone? And those smartphones aren't just sitting in their pockets, either. Smartphones have quickly emerged as the preferred device of choice for many people who want to surf the Internet. For these reasons, among others, it's now vital to have a shopping cart that is mobile friendly, and that means having one that automatically provides customers with a numpad.
Smartphones are changing ecommerce.
Most laptops and desktop keyboards have dedicated number keys, which are often located above the letter keys. Many also have a physical numpad, which is usually found on the right side of the keyboard. Unfortunately, there's no practical way to slap a physical number keys onto a modern smartphone.
And unfortunately, it can be difficult to access the number keys through a smartphone's built in digital keyboard. Often, you have to toggle the keyboard and open up another menu that contains numbers and other symbols. Sometimes, the number menu will close after you press each number.
I've been there before, trying to type in credit card numbers but each time I hit a number, I'd be taken back to the menu with the letter keys. What should have been a relatively simple process quickly because a huge pain in the neck. For ecommerce stores and other online sellers, this pain in the neck could quickly become the death of a sale.
If a customer has a physical numpad, they don't need a digital one.
So let's look at several scenarios when numpads should be used and why numpads are so important for mobile shopping carts.
You'll Need a Numpad in These Five Scenarios
There are several scenarios in which you should (must) offer a numpad:
When credit card numbers must be typed in
When house numbers, apartment numbers, zip codes, or other numerical address details are needed
If a phone number is required
When users must type in a pin number
Or any other time a long string of numbers will be required
Let's assume you use PayKickstart as your shopping cart. When it comes time to plug in a credit card number, address, or other string of numbers, a numpad will automatically appear on their screen. This numpad will be much easier for them to use than the numbers on their normal onscreen keyboard.
Typing in credit card numbers and the like can be a pain.
This reduces friction, which in turn means customers can seamlessly checkout. This way, they will have less time to stop and reconsider their purchase. Further, many customers will simply abandon a purchase because it's a headache. Here again, using a numpad ensures fewer headaches.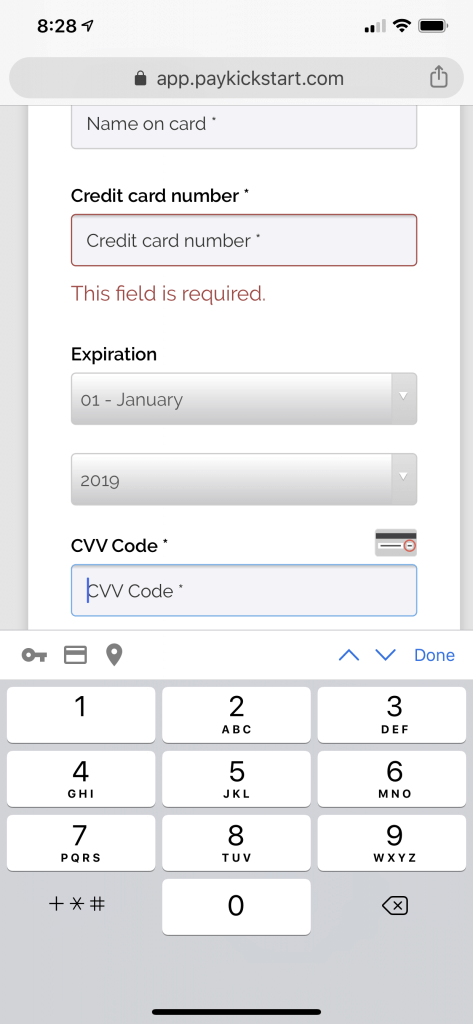 Friction Will Increase Abandonment
Numpads are vital because they reduce friction, which should improve conversion rates and lower abandonment rates. Shopping cart abandonment rates can reach as high as 80 percent and typically weigh in at 70 percent. If customers encounter any friction or have to jump through hoops to complete a purchase, they will be more likely to abandon their purchase.
An abandoned shopping cart is a lonely shopping cart.
Even as customers go to complete a purchase, they may be having doubts. Do they really need that product or Software-as-a-Service? The more difficult the shopping cart is to use or the longer it takes to fill out the necessary details, such as credit card numbers and addresses, the more time (and even excuses) they have to abandon the purchase.
At PayKickstart, many of our customers enjoy lower shopping cart abandonment rates lower than the industry average 70 percent. That's because we've put a lot of time into making our shopping cart as frictionless and mobile friendly as possible. One feature we've found to be very effective is automatically providing customers with an easy to use numpad.
Numpads Are Mobile Friendly
As I already pointed out, most Americans now own a smartphone and an increasing number of people are using their smartphones to shop online. This is a big part of the reason why numpads are so important. Back in 1999, you wouldn't have had to worry about a numpad, people could just use their keyboard.
Yet now, more people are shopping, and more importantly, completing their purchase online. You might think that "shopping" and "completing a purchase" are the same but that's not quite true. In order to understand why the seemingly simple numpad is important, we need to understand the difference.
Many customers who are shopping won't complete a purchase. Instead, they are browsing, looking for the right product or service to meet their needs. They might look at a dozen or more products before trying to pull the trigger. Once they find the right product or service, they'll go ahead and complete the purchase.
You might think I'm splitting hairs, but there's an important point: up until recently, many people used their smartphone during the research phase but ultimately completed their purchase on a traditional PC. Often, this was because checking out on a PC was a lot easier than on a smartphone.
However, with numpads and other important mobile optimization tactics, more and more people are completing their purchase on their smartphone! In fact, roughly a third of purchases are now being completed on smartphones. However, 84 percent of users report trouble completing a mobile purchase. At the same time, 40 percent of users claim they'll go to a competitor after a bad mobile experience.
So what's the take away from all this? As more users use their smartphone to complete a purchase, and not just for window shopping, offering a good mobile experience will be vital. If you don't offer a great mobile experience, you can bet that many of your best competitors will. And that means more and more of your customers could end up leaving your website for theirs.
In other words, you need to be as mobile friendly as possible and an easy-to-use numpad will make a big difference. Fortunately, with the PayKickstart mobile shopping cart, a numpad will automatically appear when needed. This means your customers can enjoy a frictionless checkout.
A Numpad May Seem Like a Small Detail But It's a Big Deal
Wrapping up, it's important to note just how important offering a frictionless, accommodating mobile experience is. Already, many people are using their mobile devices during both the shopping and checkout phases. You need to offer a great mobile user experience throughout the entire process.
Seemingly small details, like having a numpad automatically appear, will make a big difference when it comes to user experience. Fortunately, when you use a topnotch shopping cart like PayKickstart, you can be confident that your customers will enjoy a great experience no matter what type of device they're using.
Not only will PayKickstart automatically offer numpad input, our cart is mobile optimized in countless other ways! So make sure your cart is mobile ready.