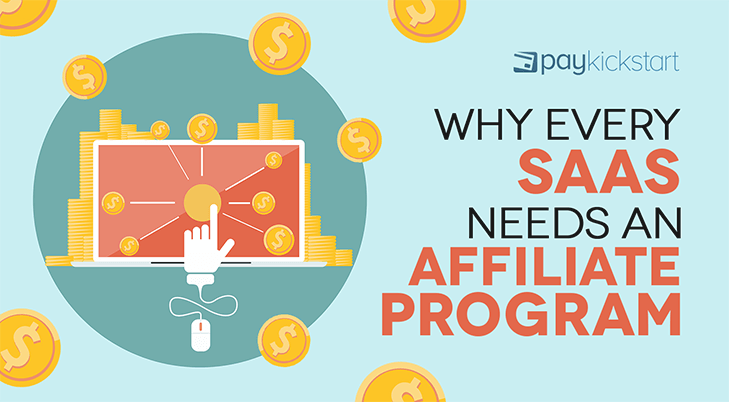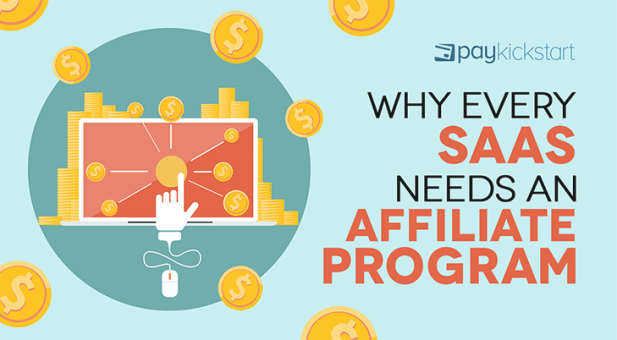 Just about every company or business could benefit from an affiliate program. These programs allow you to expand your marketing resources without having to add staff or pay for ads. You can also turn your current customers and others into marketers, and ultimately product champions who advocate for and promote your goods and services.

SaaS companies, in particular, could benefit tremendously from setting up an affiliate program. Since most SaaS providers charge recurring monthly or annual fees, individual customers can have high lifetime value. And by using affiliate marketing, SaaS providers can drive new customers into their funnel.

Every company needs to pay attention to its sales funnel.
Even if you're generous when rewarding your partners, the high customer lifetime value means you should still be able to enjoy a substantial profit margin. And because you can afford to be more generous, your affiliate marketers will have plenty of incentive to get out and sell your SaaS.

Let's take a deep dive into why affiliate marketing programs are a great fit for SaaS companies.

Your Customers May Be Your Best Marketers
Who knows your SaaS better than your own customers? Besides yourself, maybe no one. So why not turn your customers into marketers? Not only can they pitch the strengths of your products, but prospects will be more likely to trust people who are actually using your SaaS.

Trust is a huge issue when it comes to marketing. People and organizations will put a tremendous amount of research into purchasing decisions. They'll often look at customer reviews as well. When your own clients are selling your products, they'll be able to provide authentic testimonials.

Customer reviews build a lot of trust.
Your Clients Likely Know Others in the Industry
Many of your current clients will know other individuals and organizations who could benefit from your services. With affiliate marketing, your affiliates will be able to expand your brand within specific industries and help you reach out to customers who might otherwise be difficult to touch base with.

Let's say you offer an online appointment manager for dentists. Almost certainly, your current dentist clients will know other dentists. They attended dental school, go to the same conferences, and have probably cultivated friendships with like-minded professionals.

So why not turn them into affiliate marketers? They'll be able to quickly make inroads in the industry.

With Affiliate Marketing, You Only Pay For Results
Often, when you invest in marketing there is no guarantee that you'll secure a return. If you put up a TV ad, you'll have to fork over money and hope it generates results. Even if you pay for clicks on Google, you can't be certain if they'll convert.

With affiliate marketing, you only pay for results. Usually, you will only pay out rewards when someone signs up for a paid plan. This greatly reduces risks for you. If affiliate marketer isn't producing signups, you don't have to pay out rewards.

Tap Into Influencer Clout
Influencers are those with large social media followings or otherwise who can influence a lot of other people's decisions. They make ideal affiliate marketers. Some of your current customers may already be influencers but you can work with outside parties as well.

Kim Kardashian is one of the most well-known influencers in the world.
Affiliate marketing offers a great way for influencers to make money. These influential people, meanwhile, can become product champions for your SaaS. Often, this synergy produces a relationship that's highly beneficial for both parties.

You Can Partner With Other Organizations to Co-brand
In some cases, you may be able to partner with other organizations to create co-branded marketing campaigns. Let's say you offer a SaaS program that helps improves online security. You could partner with IT security news magazines and other similar sites to promote your product through affiliate campaigns.

Co-branding is a great way to increase the reach and clout of your brand. Many of the most successful SaaS providers have powerful brands and frequently have great relationships with other companies. So why not use affiliate marketing to build relationships?

Recurring Payments Can Work for Both Parties
With SaaS, affiliate marketers can be offered recurring payments. This makes the opportunity very lucrative. At PayKickstart, for example, we offer our affiliates 30 percent of lifetime sales. This means an affiliate can earn hundreds of dollars a year off of a single referral!

PayKickstart offers its affiliates generous rewards.
Let's say you refer a customer who signs up for a one year professional plan. At $99 a month, this means you'll be earning $29.70 per month. Over the course of a year, this works out to $356.40!

If You Don't Use Affiliate Marketing, You Could Fall Behind the Competition
Did you know that 81 percent of brands already use affiliate marketing? Chances are, many of your top competitors are already using it or will be soon. And what do we know about markets? They are competitive.

It's a dog-eat-dog world and in the long-run, only the best companies will survive. Affiliate marketing programs can increase revenues, profits, brand reach, and your customer base. All of this will allow you to be more competitive.

If you don't use affiliate marketing but your competitors do, they'll be more competitive. Over time, they might push you out of the market.

You Can Use Affiliate Marketing to Retain Clients
Customer retention is vital, especially for SaaS companies. Fortunately, you can leverage affiliate marketing to keep your customers loyal. With rewards, you offer your clients an extra form of income. You can also offer them discounts or free service. Ultimately, your gain is their gain, so they have a vested interest in seeing you succeed.

Let's say your SaaS costs $99 dollars per month. You could offer your affiliate marketers a $99 dollar bonus and one month free service for each paying customer they bring in. For them, that's a $200 dollar value! For you, however, the costs will be much lower.

These bonuses and free service should help you retain your customers. You're proving loyalty and providing benefits. And few organizations will turn down free services and steep discounts.

Take-Away: If Your Not Using Affiliate Marketing You're Missing Out
Affiliate marketing is one of those rare instances where everyone wins. You get new clients, your affiliates are rewarded, and your future customers get to hear from current users who can provide genuine testimonies.

The affiliate marketing industry is growing rapidly.
It should come as no surprise then that affiliate marketing is one of the fastest growing segments of the marketing industry in general. Affiliate marketing spend is projected to hit $6.8 billion by 2020. Given all the points outlined above, this should come as no surprise. If you don't have an affiliate marketing program set up, you need to get one in place ASAP.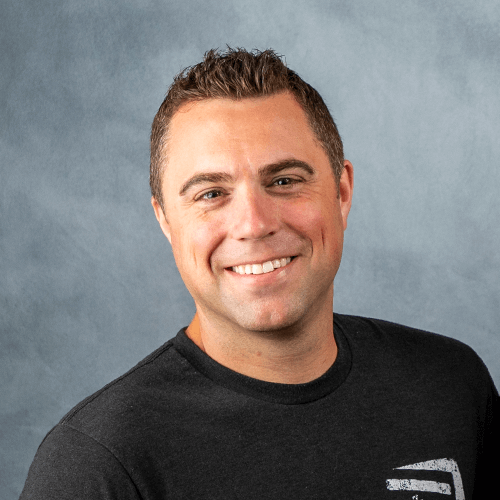 Mark Thompson is the co-founder of PayKickstart.com – a SaaS that is reinventing the modern-day shopping cart and affiliate management, helping thousands of businesses and Entrepreneurs sell more, maximize customer lifetime value and automate subscription commerce.
Mark has spent over a decade in the world of marketing and software, selling over $20+ million of his flagship training programs and software.