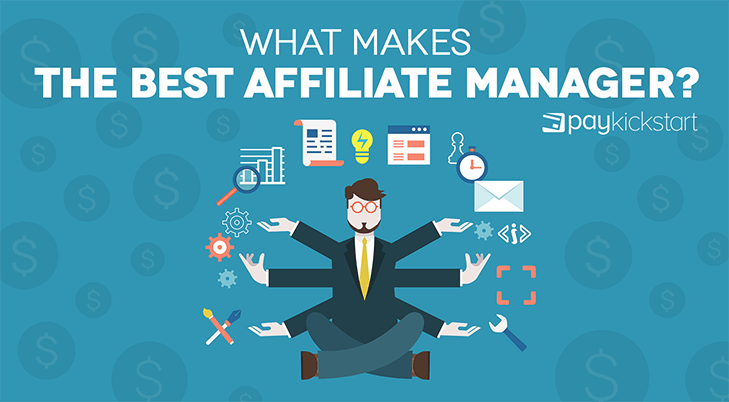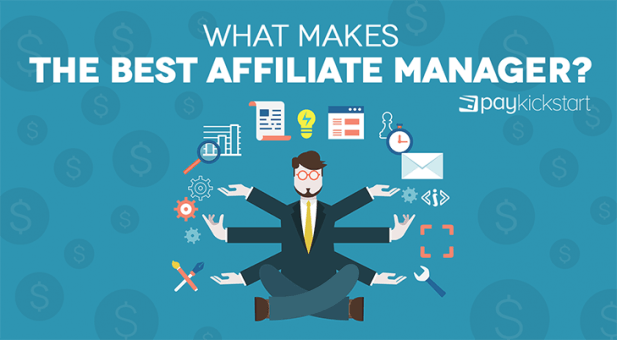 If you are looking for a replacement affiliate manager or your very first one, you have a great opportunity to start strong. To do so, you will need to hire the right affiliate manager. Because this is the person who will manage your affiliate programs, you want to set the bar high when choosing a candidate. If you are the one aspiring to become an affiliate manager, the bar should remain high because the buck will stop with you. So, what should you look for in an affiliate manager? What makes the best affiliate manager? It turns out, quite a bit.
Leadership Skills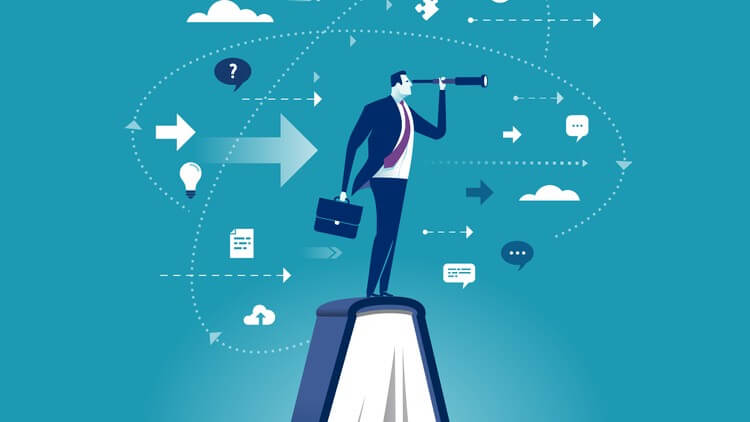 Affiliate marketing is all about building relationships. An affiliate manager builds relationships with customers, with affiliates, with advertisers and everyone else involved in the affiliate marketing pipeline. If they lack leadership skills or people skills, they will have a hard time working with everyone else. The best affiliate managers know how to lead people in a way that brings out their best. Keep in mind, bosses boss people around while leaders lead from the front, so be sure not to hire an affiliate boss.
Team Player Skills
Following closely on leadership is being a team player. What is a team player? It's someone who knows how to let everyone play their part on the team. Even though they may be the affiliate manager and so affiliates are technically under them, a team player will allow everyone to contribute to the success of the program. For instance, if an affiliate offers a great suggestion, a team player affiliate manager will be willing to adopt this suggestion and cascade it to the rest of the team.
Communication Skills
Communication skills go beyond the written and spoken word, although these are important. First, a great affiliate manager responds quickly but takes time to think through their responses. What this means is they do not say things rashly. They may even tell you to give them some time to think things through. In so doing, they keep communication lines open. Also, a good affiliate manager will make it easy for affiliates to communicate with them, by being receptive, available and open.
Problem-Solving Skills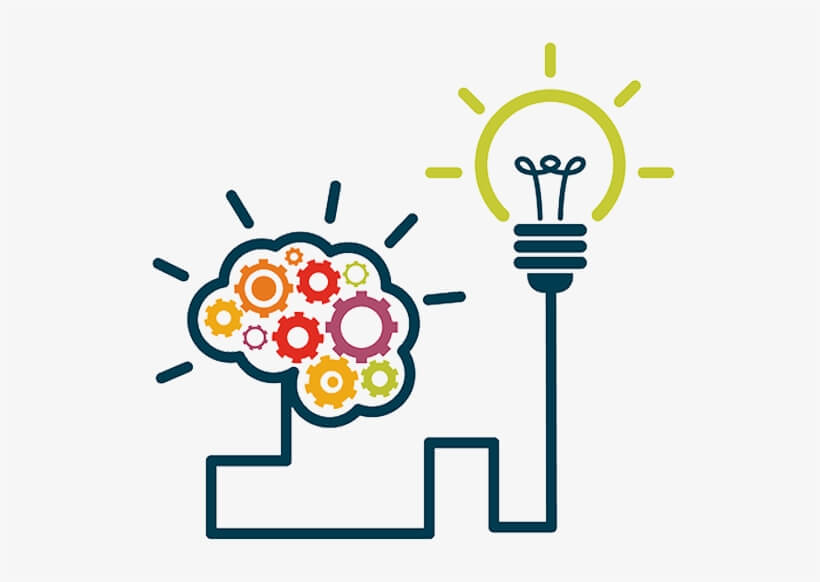 Running an affiliate program means solving one problem after another. If it's not an issue with some banners rendering poorly, it's a delay in disbursement of commissions. A good affiliate manager understands this and uses their problem-solving skills to think on their feet and come up with solutions. Moreover, they also understand that they do not have all the answers, so the best affiliate manager will also co-opt other people to help them solve problems.
Decision-Making Skills
How many decisions does an affiliate manager have to make every day? Possibly countless. Whether the program has a handful of affiliates or scores of them, an affiliate manager must be ready and able to make multiple decisions a day. Does this mean all these decisions must be perfect? No. It means they must be made from a knowledgeable and insightful place but also, that they must be made promptly. A good affiliate manager considers all the information at hand and then decides.
Negotiating Skills
How much should affiliates be paid? If an affiliate has a massive affiliate network, how much should they be paid? These questions have no straightforward answers. Instead, each case will require some level of negotiation. A good affiliate manager has strong negotiating skills, able to negotiate upstream (with campaign owners) and downstream (with affiliates). In both cases, they find a balance that works for all parties including themselves.
Strong Creativity Skills
Without an eye for creativity and design, an affiliate manager will not know what banners look great and those that downright suck. With strong creative skills, a good affiliate manager can look for opportunities to make campaigns more attractive and appealing. In so doing, they can help boost campaign results. Another area creativity can come in handy is in discovering affiliate marketing opportunities, which could be in adjacent niches or complementary verticals.
Digital Marketing Skills
If affiliates are experts at digital marketing, it follows that the best affiliate manager must also have strong digital marketing skills. They must be conversant with terms like SEO, CRO, SMM, SEM, SERP, and others. They must also have some hands-on experience with digital marketing so they can audit affiliate efforts and see whether they will be successful. Without these skills, the affiliate manager will be unable to communicate with affiliates as a peer.
Data Analytics Skills
At its core, affiliate marketing is about analyzing, understanding and interpreting data. This data tells you how well a campaign is going, commissions earned and so on. Data also offers insights into how well a brand is growing and the amount of traffic coming to the website. The best affiliate manager has strong data analytics skills and can dig into the data to surface relevant insights.
Some Technical Skills
The best affiliate manager has some level of technical skills which may include software coding and design. When this is the case, they can jump into the code and help enhance campaign efficiencies. Moreover, if they understand web technologies like CSS and JavaScript, they can help create and manage dynamic ads and banners that rely on these technologies. Although this skill is not a must have, it is important that the candidate has at least a basic understanding of these technical areas.
Money Management Skills
The best affiliate manager oversees enumerating and, in some cases, paying out affiliate commissions. If they lack money management skills, this could be disastrous. When hiring an affiliate manager, you need to make sure they know how to work with money, and they also know how to read and interpret invoices, make payments and record the payments. With such strong skills, you can relinquish more autonomy to them to run the campaign.
Self-Management Skills
A great affiliate manager has strong management skills, which always helps them stay organized. Whether it's time management or resource management, they understand how to manage themselves and always remain productive. This skill is especially important because the position of affiliate manager requires a lot of self-direction and autonomy. If you find you need to micromanage an affiliate manager, this skill is possibly lacking.
Business Skills
Lastly, a strong affiliate manager understands the business side of things. They may be handling an affiliate marketing campaign, but they understand how it fits into the grand scheme of things. They know that affiliate payments come out of company revenues; they know that without any sales, the business may falter; they know that a major part of the business's success rests on their efforts. Armed with these business insights, the best affiliate manager will commit and focus on generating results.
Hire Slowly, Fire Fast
When you hire an affiliate manager, you place a lot of trust and faith in them. You expect them to help you grow your sales and in so doing, grow your business. Because of the crucial nature of this role, you should take time to hire. Vet each affiliate manager thoroughly. If they do not meet most of the criteria above, pass. Once you do hire, monitor your affiliate manager's performance to determine whether things are working out. If not, be ready to let them go and start the hunt again.
PayKickstart is an affiliate management platform used and loved by the best affiliate managers. Whether expert or novice, the PayKickstart affiliate management platform makes it easy to manage your affiliate business or campaign effectively. Sign up for a FREE trial today to discover how PayKickstart can empower your affiliate program.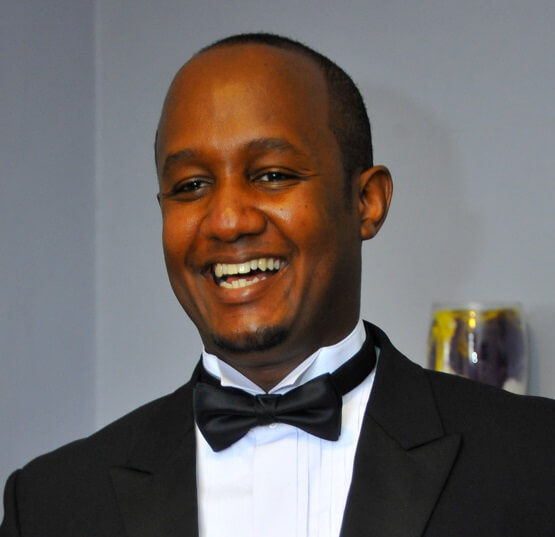 Dan Macharia is an experienced copywriter with over ten years of experience writing for both large and small companies all across the United States. When he is not writing, find him reading a book or outdoors playing lawn tennis, running or just walking and soaking in life.