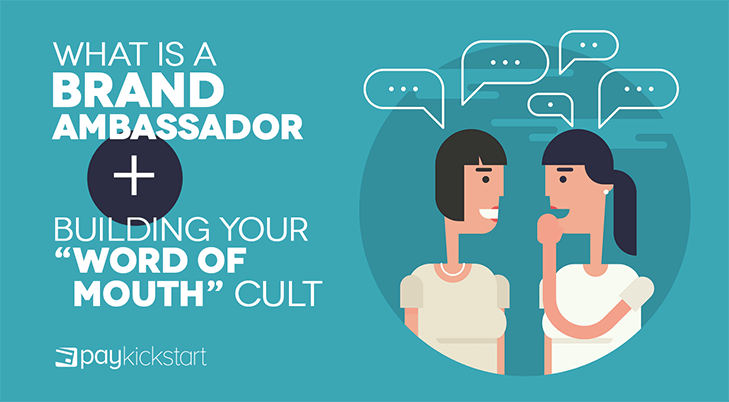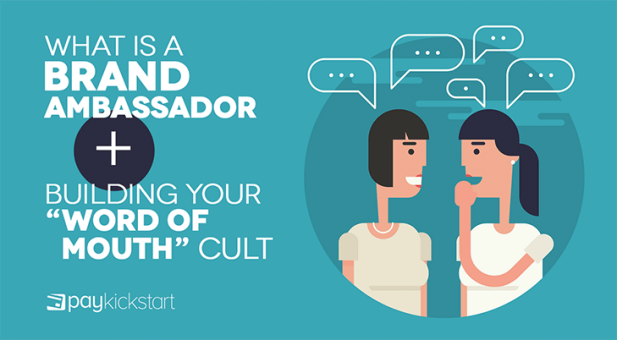 There are countless ways to grow your brand but few are as effective as word of mouth from a trusted brand ambassador.
Think about the last time you acted on a recommendation from a friend, family member, or influencer. What made you take them up on the offer?
More than likely, you believed the person delivering the recommendation was being honest. Even if they had something to gain, they valued your relationship more than a few bucks.
That's at the core of an effective brand ambassador. Even though they're being paid, the people who listen to their recommendation believe in and trust them.
It's word of mouth at scale.
In this article, you'll learn what a brand ambassador is (and isn't), key traits to look out for, and tips for recruiting the best ones.
What is a brand ambassador?
Traditionally, brand ambassadors are people hired by a company to represent them or one of their brands. The goal is to increase awareness and sales by tapping into the influence and reach of the brand ambassador.
Today, the concept is similar but many companies are missing a key ingredient. Instead of finding someone who personifies the brand and its values, they're focused on quick wins.
They just want the person with the largest reach and who can produce the fastest ROI. At first, it works fine but the long term effects may be more expensive than any revenue you produce in the short term.
A brand ambassador expands your reach and sales but is also in line with your brand ethos.
A brand ambassador is not a one-off campaign, a comarketing partnership, or an affiliate really. A brand ambassador stays with you for an extended period of time.
Key traits of a brand ambassador
Before you can go out and recruit brand ambassadors, you should know what you're looking for. There are key traits that the best brand ambassadors share.
Credible in the eyes of your target market
Credibility matters because we buy from people we know and trust. Many people may be well known but not trusted in the context of your product.
For example, if you're selling copywriting software, The Rock wouldn't be a good ambassador because he doesn't command credibility in that market. Someone like Frank Kern would be a great choice.
You should already know the influencers in your space and if they're in line with what you stand for then it may be worth exploring a partnership.
Understands the nuances of brand marketing
The way you treat your products and services when you're building a brand for the long term is different than if you're building for the short term.
When building for the short term, the branding part of the company may be an afterthought. When building for the long term, it's at the core of everything you do. The right brand ambassador will make this process much easier.
They'll be able to suggest ideas, tools, and resources to make your relationship more fruitful. Even if they're not an expert, they'll be bringing something to the table.
Professionalism
Though your brand ambassador isn't directly employed by your company, people associate them closely with your brand. That means if they have a scandal, your name can be dragged through the mud as well.
In 2003, Kobe Bryant was charged with sexual assault. The charges were later dropped but before that happened he lost endorsements with McDonald's, Nutella, and Coca-Cola. Before signing up a brand ambassador, make sure they're professional in every aspect of the word.
Jennifer Anniston represented GLACÉAU Smartwater for years.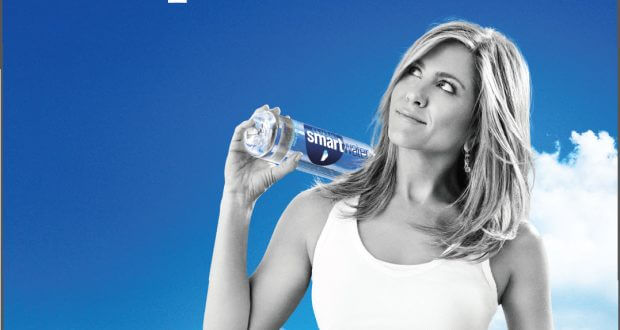 Relationships
At its core, a brand ambassador is a relationship builder. This may be with their friends and family as well as the people who come within their sphere of influence.
They serve as your spokesperson wherever they go and will often speak on your behalf. If you choose the right one, this can open countless doors for your company.
These are some of the most important characteristics of brand ambassadors. Now, let's look at how to recruit them.
Tips for recruiting brand ambassadors
There are a lot of ways to find brand ambassadors that'll help you spread the right message to your target audience. I'll look at a few that you can start using today to build your word of mouth cult.
Be sure they match your target customer demographic
People react best to people who look like them or are similar to them. For example, Jared Fogle was one of the most iconic brand ambassadors. He was extremely obese and lost over 200 pounds by eating a diet that consisted mostly of Subway sandwiches.
People resonated with the message and Subway gained market share as a result.
You can also consider where they're active on social media and whether your target demographic is active there. According to Social Pilot, women and men between 18 – 24 and 25 – 34 respectively are most active on Facebook. Instagram has a much younger demographic (18 – 24) and Twitter has a more mature audience between 35 – 64.
Target influencers who are active on the platforms that appeal to your target demographic.
Tap current customer base
Your customers clearly like what you have to offer because they're patronizing you. The key is looking for the ones that are already fans and officially make them an ambassador.
You can start by looking for the ones who've been with you the longest, the ones who've spent the most money, or the ones who purchase frequently. These are the people who actively use your product and who are likely to appreciate the opportunity to be an ambassador.
Reach out to influencers in your space
If you're just starting your company then a major influencer may not want to work with you and that's OK. If the one with ten million followers isn't interested then move on to the one with 1 million or 500,000.
Look long enough and you'll find an influencer that'll be happy to work with you. After all, you can convince anyone as long as your offer is good.
Get current ambassadors to refer more
This is an often-overlooked way to recruit the right people for your ambassador program. Once you've secured a few ambassadors, refined your processes, and are happy with the results you're getting then it's time to grow the program.
Ask the people who've worked with you and have generated tangible revenue for your business to recommend a few other people who'd be a good fit. You'd be surprised at the quality of people they refer your way.
Conclusion
A brand ambassador program is a powerful way to start the word of mouth movement and expand your reach.
Not everyone will be a good fit for your brand or as an ambassador in general. Look at the key traits mentioned in this article when setting up your program. Once you know what you're looking for, use the tips outlined here to find the perfect brand ambassador for your organization.
Let me know who you're using brand ambassadors in the comments and don't forget to share.
Daniel Ndukwu is a regular contributor to the PayKickstart blog. He has extensive experience with online businesses, conversion optimization, and subscription revenue models. When he's not writing insightful content, he works with other entrepreneurs to help them grow their bottom line.