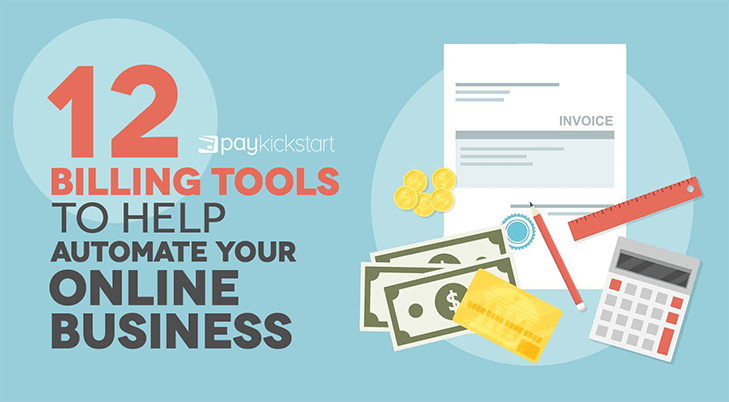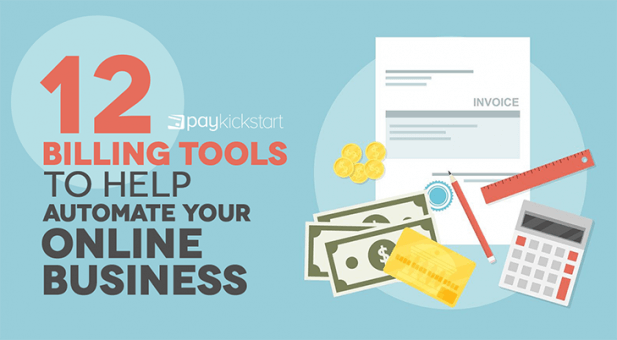 With the right billing tool, you'll be able to cut down on a lot of the stress associated with collecting payments. The entire process is seamless and your customers will be happy.
The wrong billing tool does the opposite. Invoices will sit around unpaid and your customers will drop off as soon as you acquire them.
Am I being dramatic? Maybe.
That doesn't take away from the importance of the right billing tools. This article looks at the best billing tools on the market and which situations they shine. I'm sure you'll find one or two to fit your situation and help you grow your business.
PayKickstart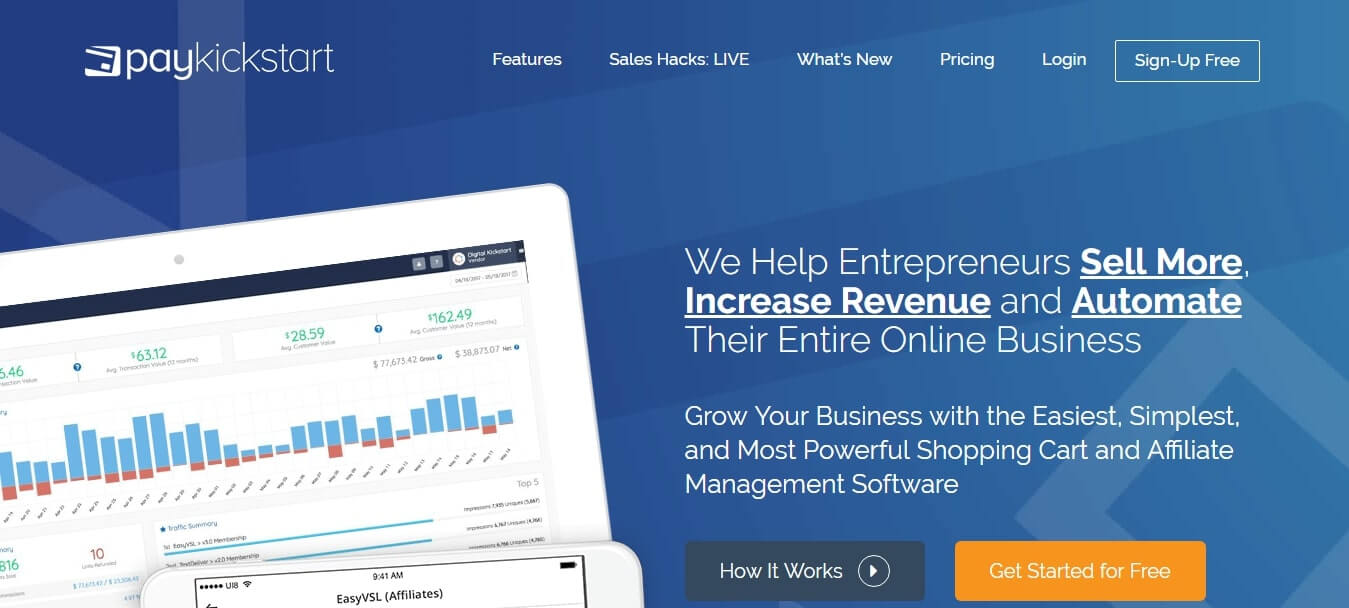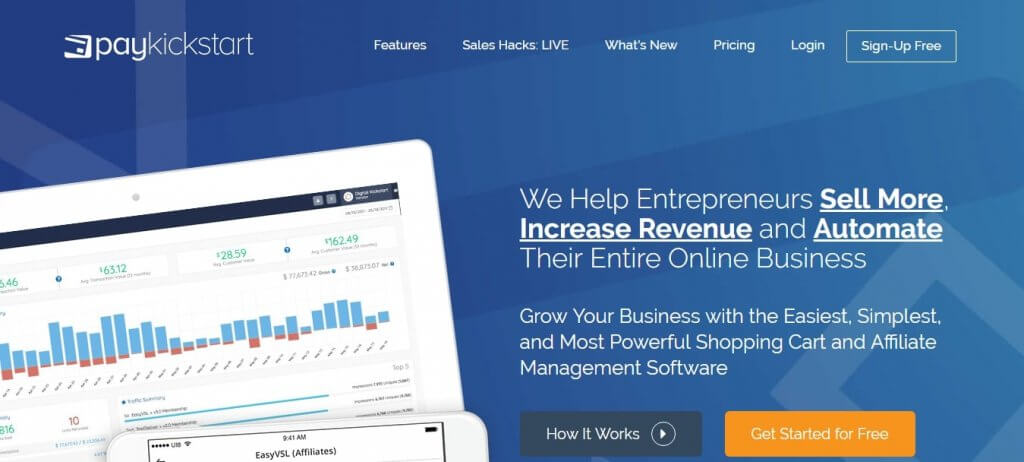 What would a billing tools list be without PayKickstart?
There's no denying the power of PayKickstart when it comes to increasing the revenue of our customers.
PayKickstart integrates with the major payment processors and lets you take advantage of all the major online payment methods. If that's where it ended then many people would be satisfied but we took it a step further and created a shopping cart designed to increase your conversions.
It comes with multiple conversion increasing features such as:
Order bumps
One click upsells
Optimized checkout pages
Cart recovery emails
So much more
Of course, PayKickstart provides reporting that gives you a bird's eye view of your business and lets you drill down into the weeds to find the metrics that matter.
Learn more about PayKickstart here or start your free trial.
Zoho Invoice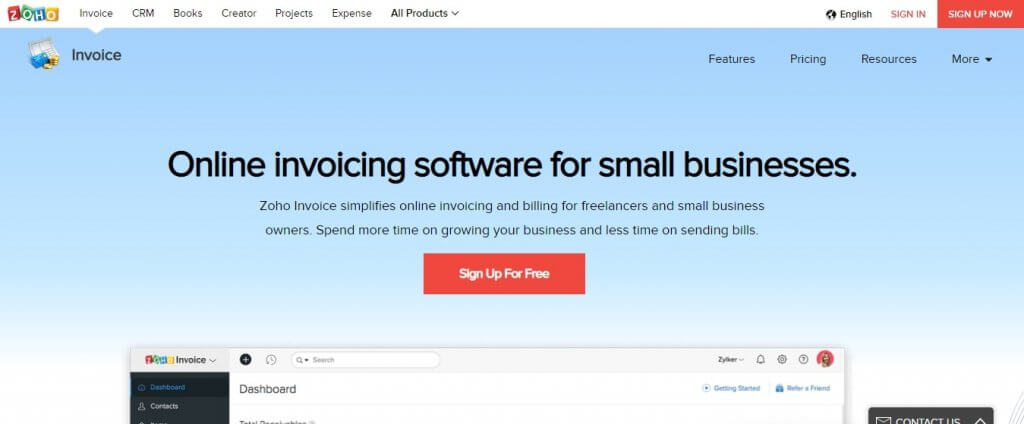 Zoho invoice is part of the dozens of apps that make up the Zoho small business suite. With Zoho invoice, you're able to create customized invoices based on estimates you made with the client, amounts you keyed in, or based on time worked which is tracked through their app.
Once the invoice is created, you're able to send it directly to them and receive payment online.
Finally, you can track expenses you've incurred on behalf of your client and send invoices to make sure you get reimbursed.
FreshBooks Invoicing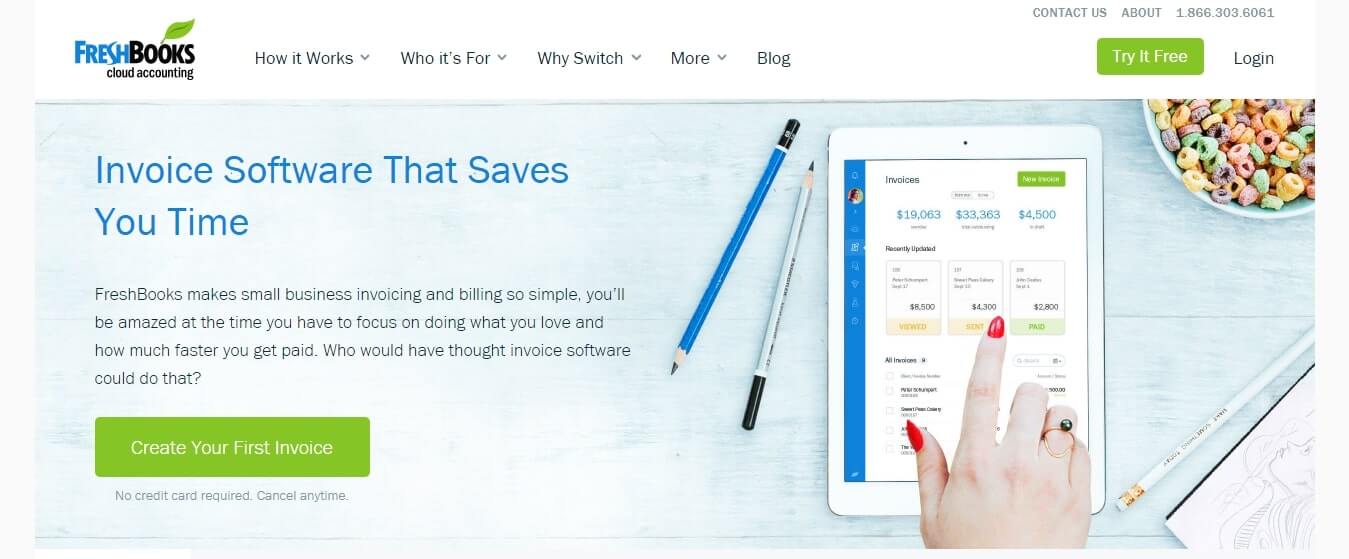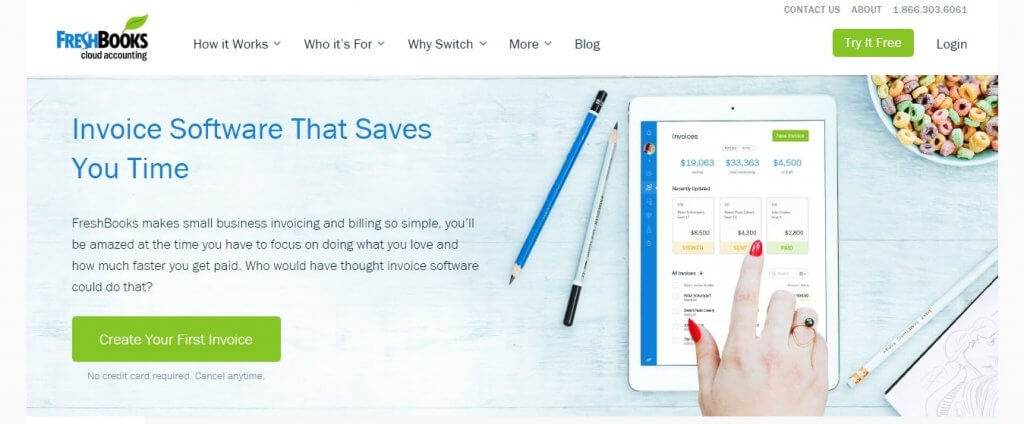 FreshBooks is popular accounting software for freelancers and small businesses. The invoicing aspect of their solution is ideal for service based businesses that have billable hours. Of course, you can use it for more than that but this is where you'll derive the most value.
It combines invoicing, expense tracking, estimates, projects, time tracking, payments, and reports into a single solution. The payments module allows you to accept payments from debit or credit cards and Apple Pay. It also lets you make payments recurring.
If you're billing over $150k/year then you may qualify for volume discounts.
Taken together, FreshBooks is a solid solution for invoicing your customers and getting a handle on your expenses.
Wave Invoicing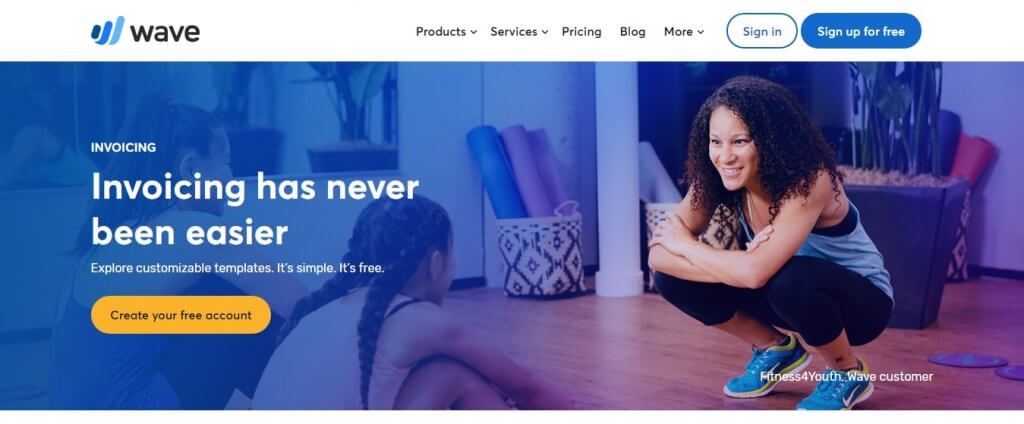 Wave is unique because it's completely free to use. In addition to the invoicing, you can manage all of your business income and expenses from the platform.
The invoices are customizable so you create a seamless experience for your clients. At the same time, you're able to set them as recurring payments. Wave has an iOS & Android app which can be used to make invoices on the go.
Since Wave is free, it doesn't add a lot of functionality the other billing tools have developed like time tracking and sending estimates. For a free tool, they've gone above and beyond what you'd expect.
Xero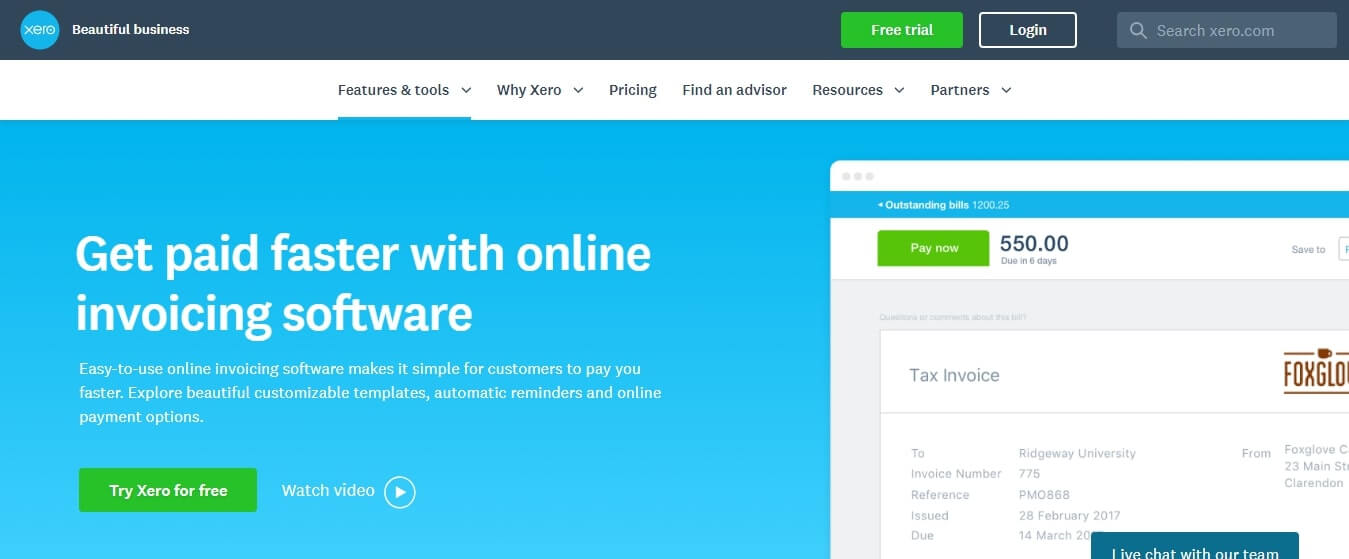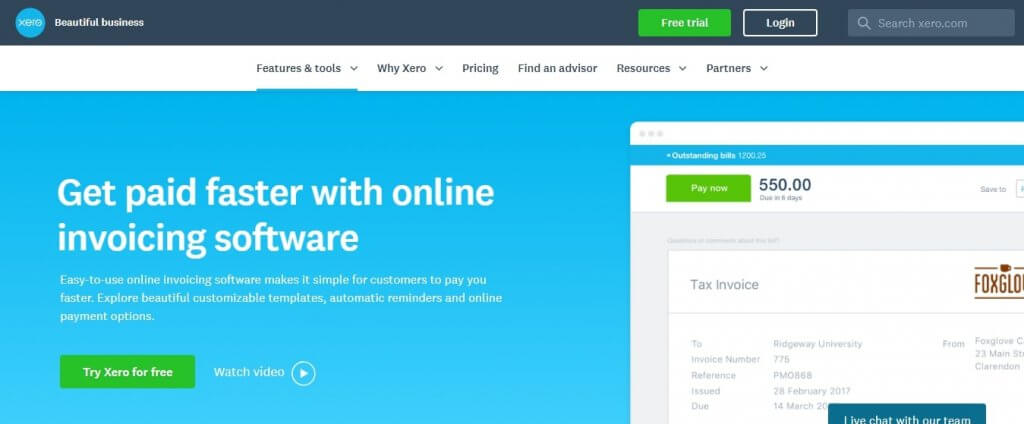 Xero is an accounting solution with billing tools built in to better service their customers. With the Xero platform, you can make customized invoices with your colors and logo and send them to your customers in a matter of minutes.
Once received, they can make the payment online which gets sent to your bank account in a few days. If your customers are slow about paying, you can set up an automated reminder flow that'll give them friendly bumps in the right direction.
Like a few other billing and invoicing tools on this list, Xero lets you reuse invoices for different clients or set up recurring payments for regulars.
It's missing many of the advanced tools like time tracking and estimates so keep that in mind when making your choice.
QuickBooks Invoices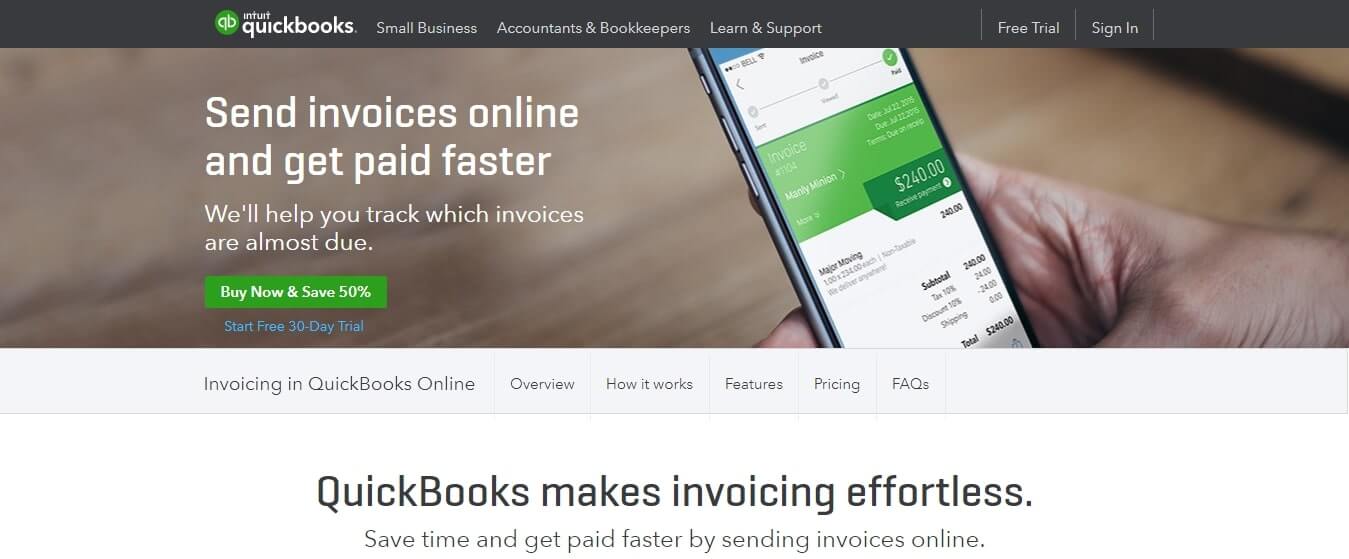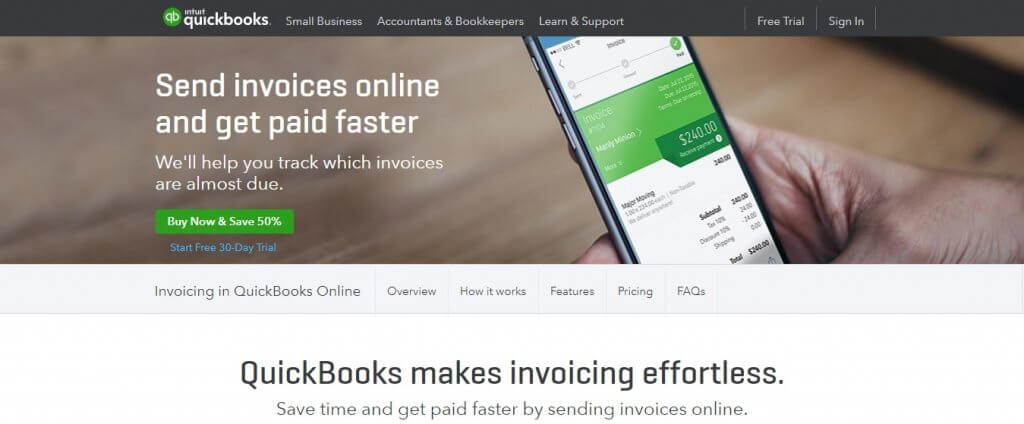 This is another invoicing option from an accounting application. QuickBooks is a proven contender when it comes to keeping your books in order.  
With invoicing you're able to jump right in and customize the templates they provide to match your brand (or start from scratch), send them to your clients, and get paid online with the click of a button. If anyone is taking longer than usual to pay, you can send automated reminders.
The invoicing application integrates seamlessly with the core QuickBooks application which makes income and expense tracking easier.
The billing solution is basic and the major emphasis is on how well it integrates with the core accounting app. If you already use QuickBooks then this may be a good option for you.
Hubstaff Time tracking and billing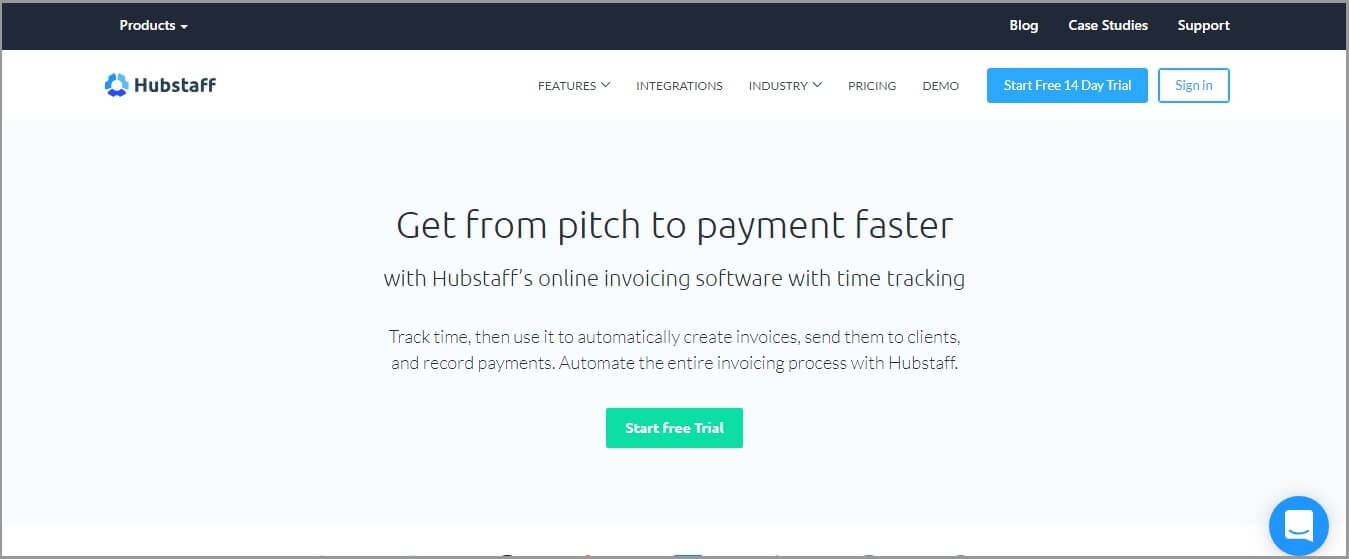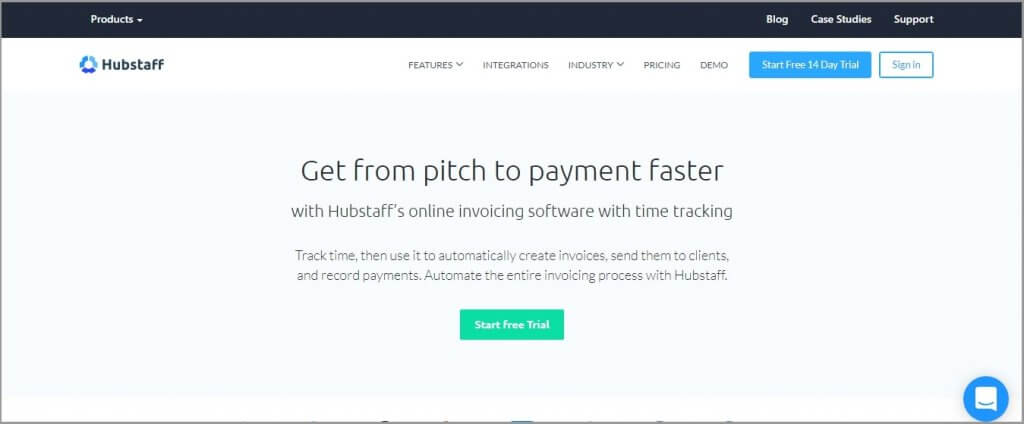 Hubstaff is a rapidly growing company that started out as a time tracking application. They've since introduced multiple products, which includes billing.
They have an accurate time tracking solution that lets you set hourly rates and generate invoices which can be sent directly from the app. You can also track the age of your invoices, add multiple clients, and add tax calculations.
Hubstaff has a basic invoicing solution that gets the job done but don't expect anything extraordinary here. It shines in its core competency – time tracking.
Authorize.net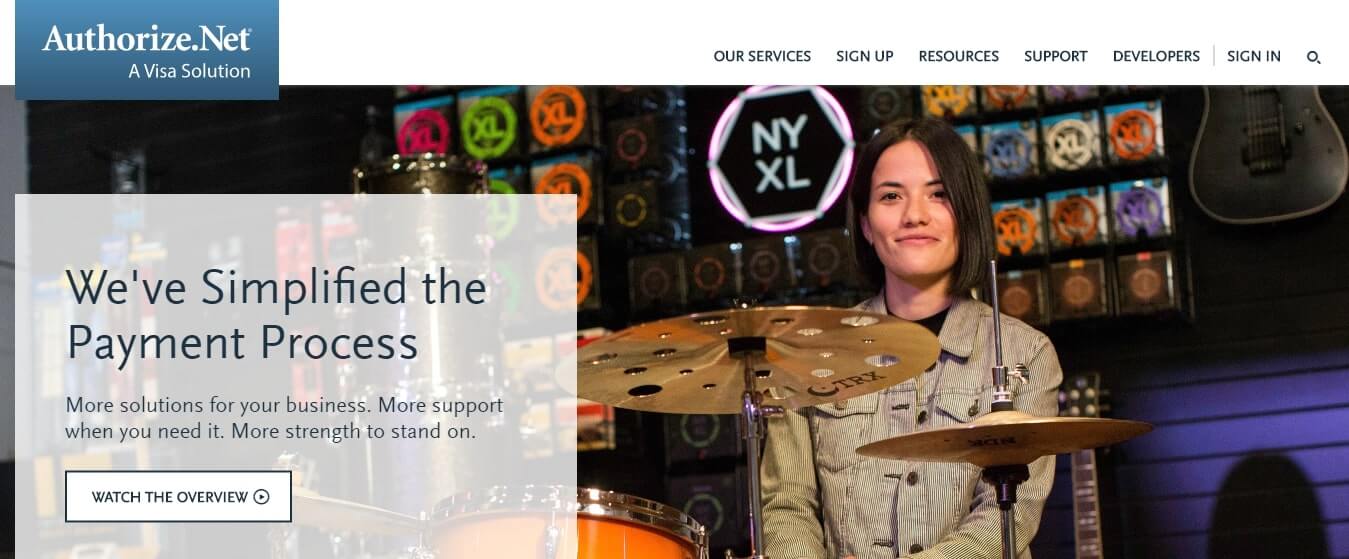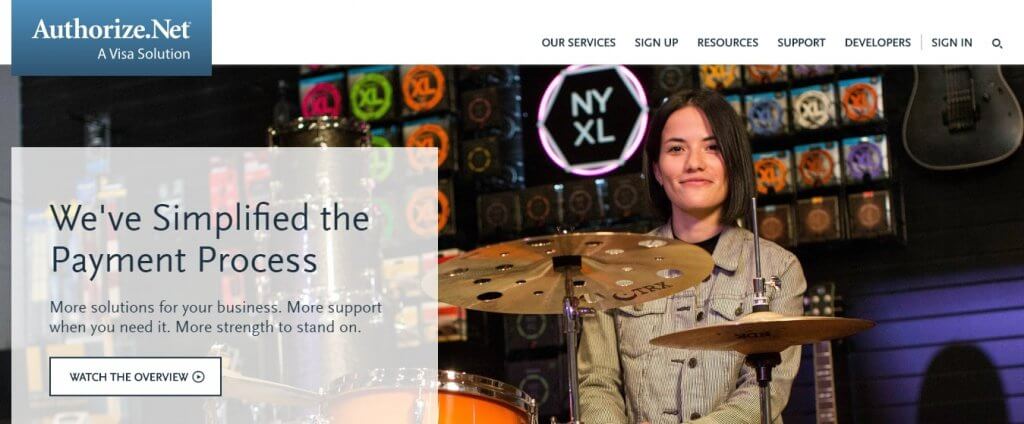 Authorize.net is an old player when it comes to collecting payments online. You can do everything from send invoices, set up subscription billing, and collect payments from most major credit cards.
It doesn't stop with that. There's a fraud detection service, account updater, and simple checkout flow.
The only drawback is that to truly unlock the power of Authorize.net you'll have to understand how to program (or have development resources). That way, you can build truly customized solutions for your business.
If you don't have development resources or can't be bothered, then look into PayKickstart. We integrate directly with your Authorize.net account and let you start collecting payments in minutes.
Braintree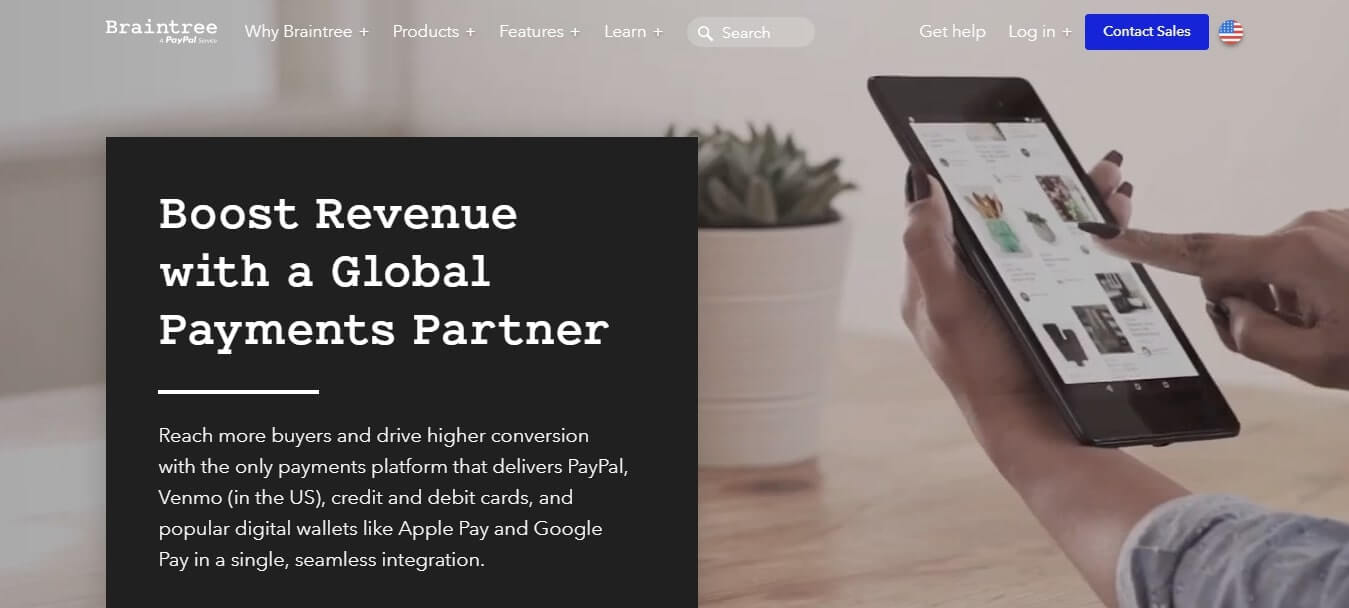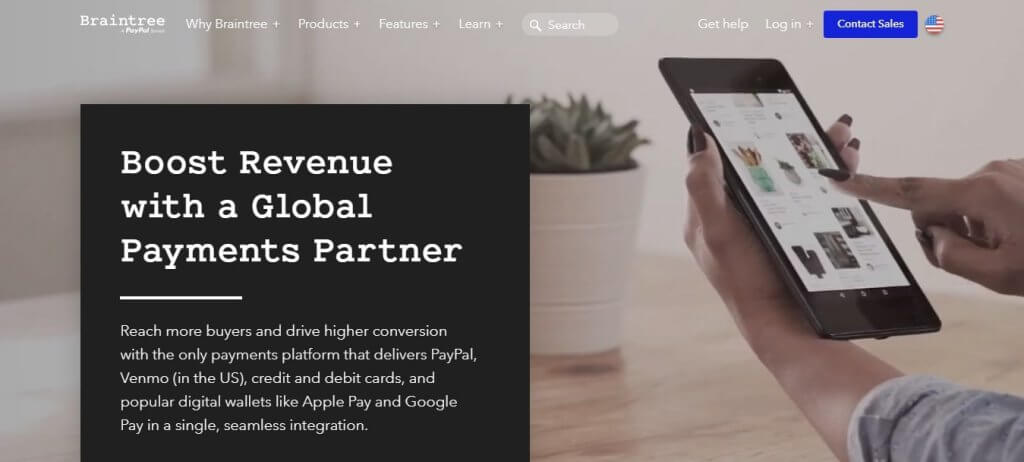 Braintree was acquired by PayPal in 2013 and has grown to be a trusted payment option for countless merchants. They're unique in that they offer multiple payment options such as credit and debit, PayPal, Apple Pay, and Google Pay.
Almost no other payment processor brings together so many options.
The Braintree service is divided into multiple aspects.
They have a solution for marketplaces that allow you to collect payments from customers and also make payments to your vendors.
In addition to their marketplace solution, they have one built for individual merchants. Again, the power of Braintree is limited if you're not a developer or don't have developers available.
PayPal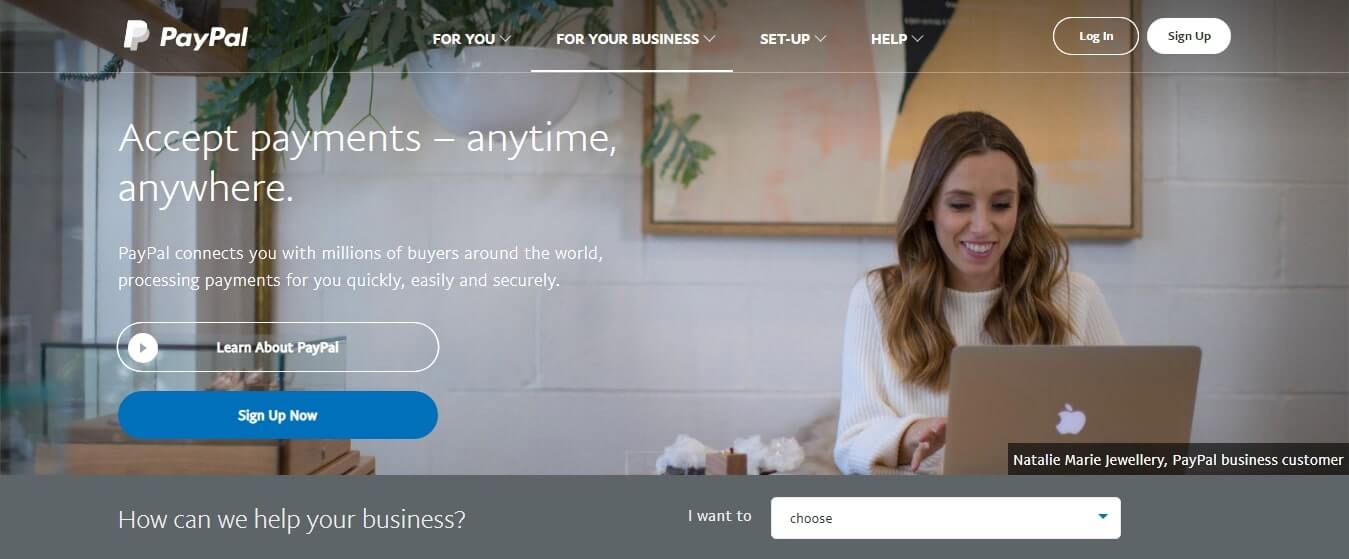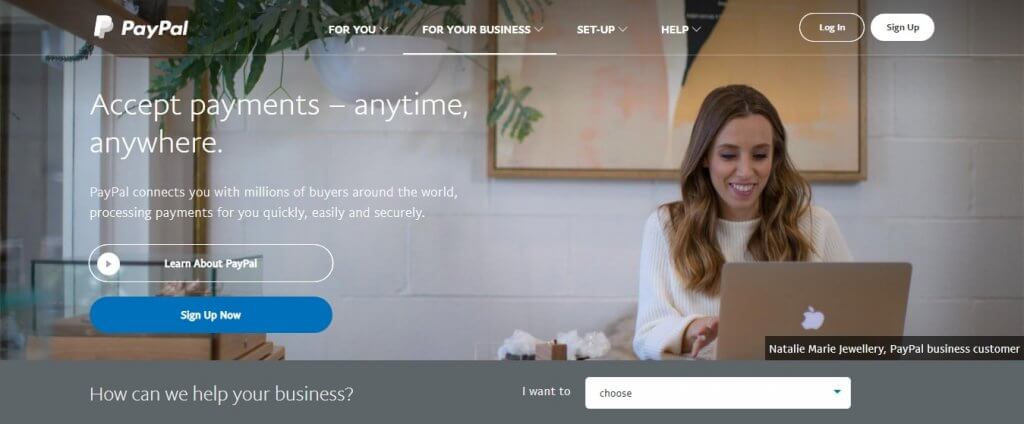 PayPal is one of the oldest billing tools when it comes to online purchases. They started as a simple way to send money between friends and family. Now, they're an international fintech company.
One of the perks of PayPal is confidence the buyer has in the platform to protect their payment details. This can be a double edged sword as PayPal has been known to freeze merchant accounts for months at a time.
There's no setup fee but they do take a cut of every transaction. If you have a high transaction volume but low average order values this can really eat into your bottom line. Luckily, they also have micro transaction pricing.
Here's the thing with PayPal, it doesn't create a seamless experience for your users. They're taken away from your application and have to log in to PayPal to make a purchase. If the added trust is worth it to you then this is a solid billing tool.
Stripe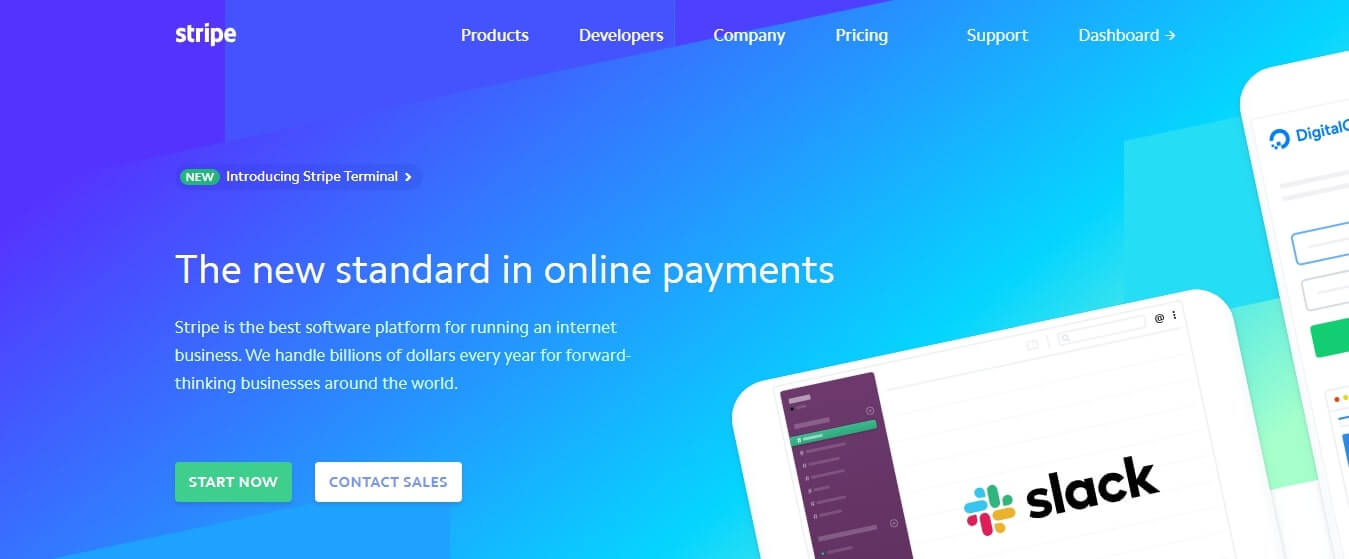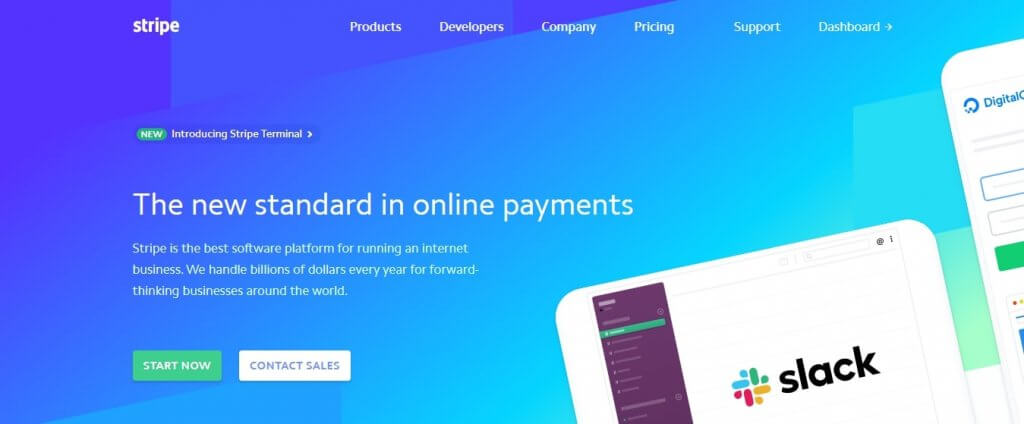 Stipe has taken the online payments industry by storm. A few years ago, it was hard (and expensive) to accept payments online. This billing tool changed all that by creating a solution programmers were happy to use.
Much of the digital economy now runs on Stripe. You can create and send invoices, set up recurring subscriptions, or use it to collect payments in your online store.
They have multiple products which cater to different types of businesses. As long as it can be sold via the internet they likely have a billing solution for you.
The platform has built in machine learning to fight fraud and basic reporting features to help you keep a handle on your financial health. Just like with the other payment processors, you can't make much headway here unless you know how write code.
If you want all the benefits of Stripe without the hassle of writing code, check out PayKickstart.
ZipBooks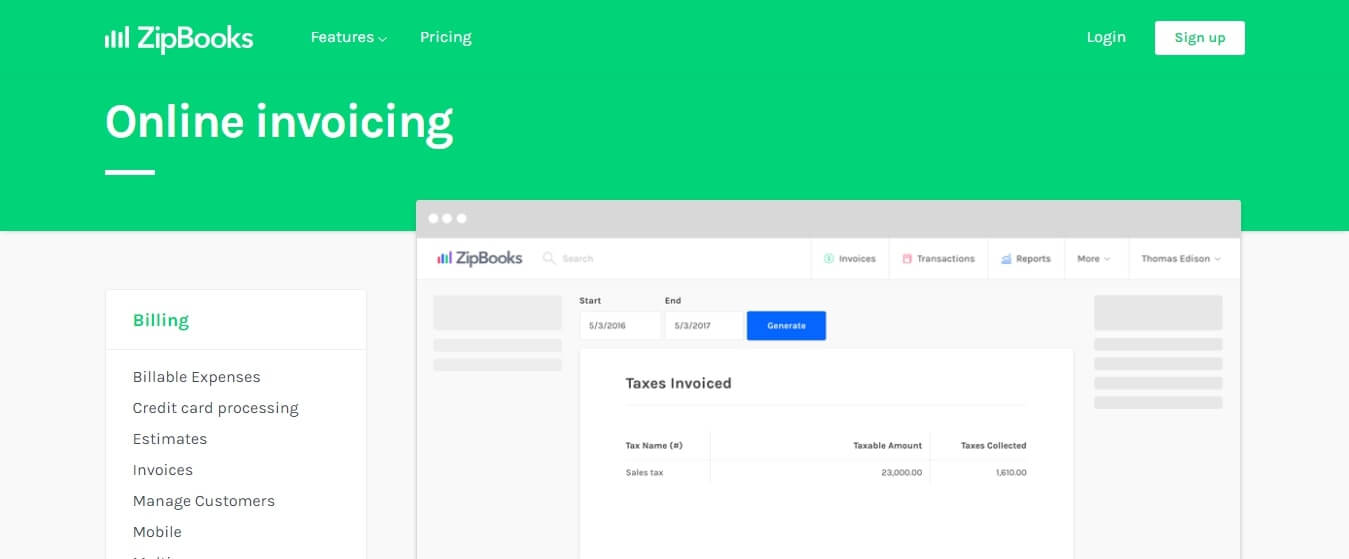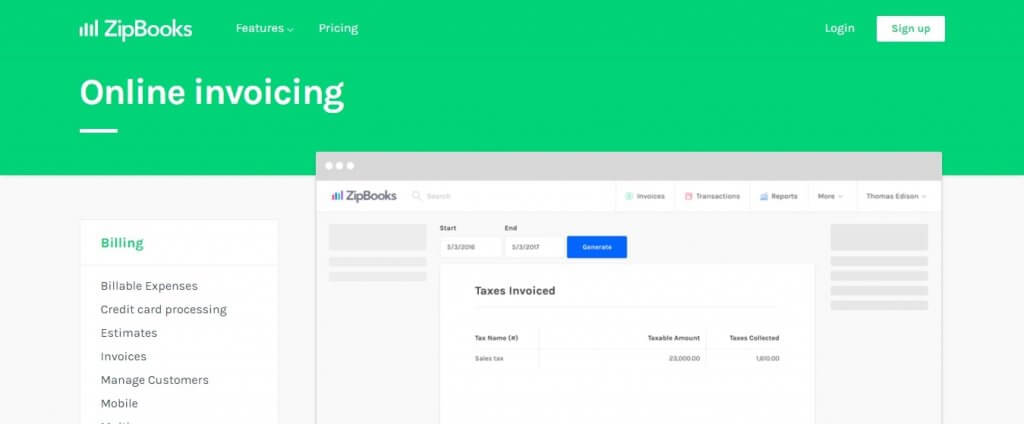 ZipBooks is a fully featured billing tool that lets you create unlimited invoices with a single click. You have control of the customization, the email you use to send it out, and all the details contained in the invoice.
You're able to add line items, billable expenses, and even create estimates that are sent directly to the customer for approval. In addition to these features, you're able to set up recurring billing, manage multiple customers, and track time.
Finally, ZipBooks allows you to collect the payment directly from the invoice and manage your entire team by setting permissions and roles within the app. Zipbooks works well for growing and established businesses alike.
Conclusion
This article has covered a lot of ground and introduced you to billing tools you may or may not have been aware of. The important thing to keep in mind is that each tool is ideal for a different type of business with different resources.
Stripe is a good option for SaaS and Ecommerce but you'll need development resources to make it work well.
Zoho Invoice is a good option if you run a service business and need to keep track of time and automate a lot of the follow-ups needed to collect payments.
PayKickstart is ideal if you want conversion optimized checkout flow that integrates seamlessly with your current setup and has 1-click integrations with platforms like Stripe, Braintree, and Authorize.net.
Not every billing tool out there has been mentioned because this list would be 100,000 words but let me know what you think about the ones that made the cut in the comments.
Daniel Ndukwu is a regular contributor to the PayKickstart blog. He has extensive experience with online businesses, conversion optimization, and subscription revenue models. When he's not writing insightful content, he works with other entrepreneurs to help them grow their bottom line.