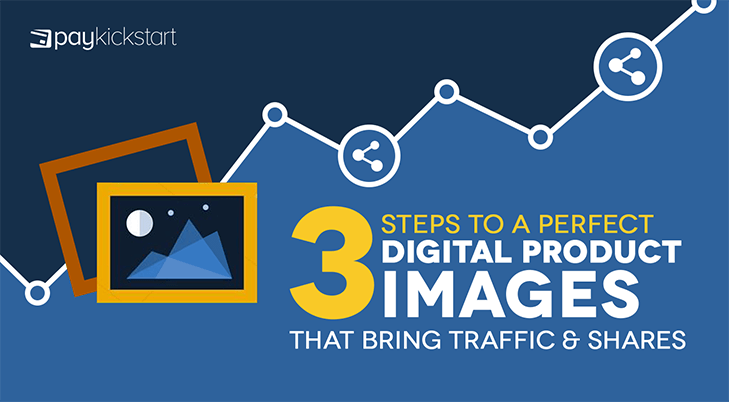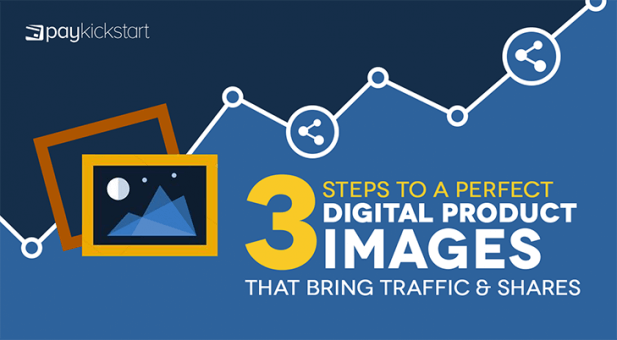 While the importance of high-quality images is obvious when it comes to selling tangible products online, visual marketing of digital products (books, courses, premium membership, etc.) is often overlooked.
Digital product marketers tend to focus on videos (demos, walk-throughs, etc.) more than images. Yet, images provide so many additional marketing opportunities that they can hardly be neglected.
Visual marketing enhances brand recognizability and hence increases conversions. Think about that: According to the well-known Brain Rules research, when people read text, they're likely to remember about 10% of it three days later. However, if a relevant image is paired with that text, people retain 65% of the information.
Apart from the obvious (driving more on-site conversions), product images can also increase your overall brand's organic visibility:
How Can Images Drive More Traffic?
1. Images provide higher organic social media visibility
Images drive social media sharing these days. If there's a high-quality attention-grabbing image present on your product page, it usually takes a Pinterest user only one-click of a mouse to pin it into one of their boards giving your product additional exposure.
Images provide more cross-platform opportunities. If you create a few solid visual assets for your product, you can easily re-use them from platform to platform (cross-posting to your brand-owned Instagram, Facebook, Pinterest, Tumblr, etc. channels) and re-purposing them in banners and other creatives you use across the site for higher recognizability.
Native images are also known to boost organic social media reach for two reasons: (1) Social media networks generally tend to show a visual update to more users and (2) People tend to engage with image-based updates more actively provided the image is high-quality and appealing:
When Twitter started supporting images, Buffer App reported, Tweets with images received 150% more retweets than tweets without images
From looking at over 100 million Facebook updates, BuzzSumo found that updates with images had an amazing 2.3x more engagement than those without

Users referred by Pinterest images spend an average of $80 compared to the Facebook referral average of $40

(source)
2. Images provide more organic search visibility
Google loves images and their search results would often display image results within their general search results, even for highly commercial-intent queries (i.e. those with buying intent):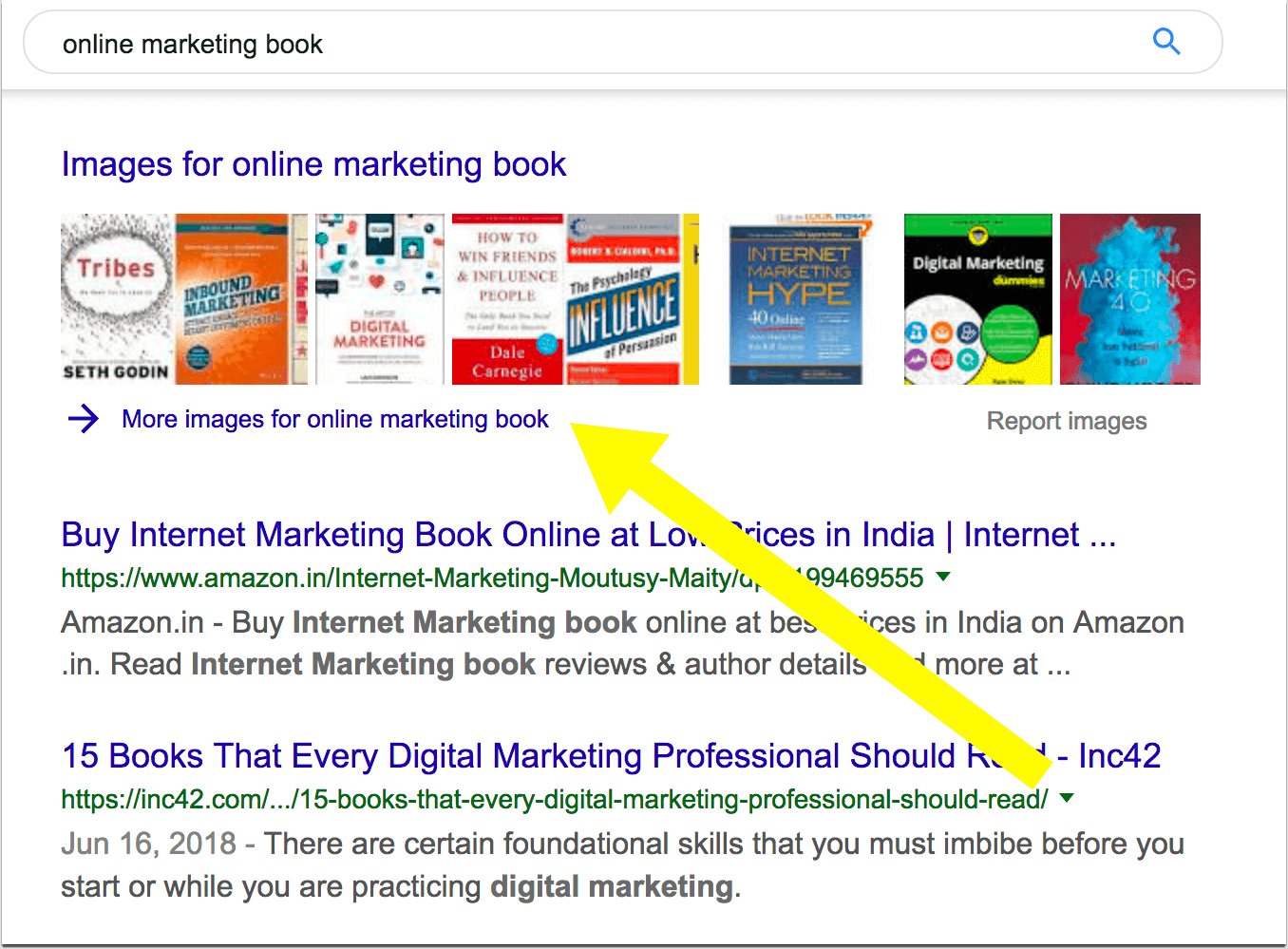 Clicking any image in the above results takes you to Google Image search that is quickly becoming a shopping search engine of its own. You can see product details right inside Google Image Search: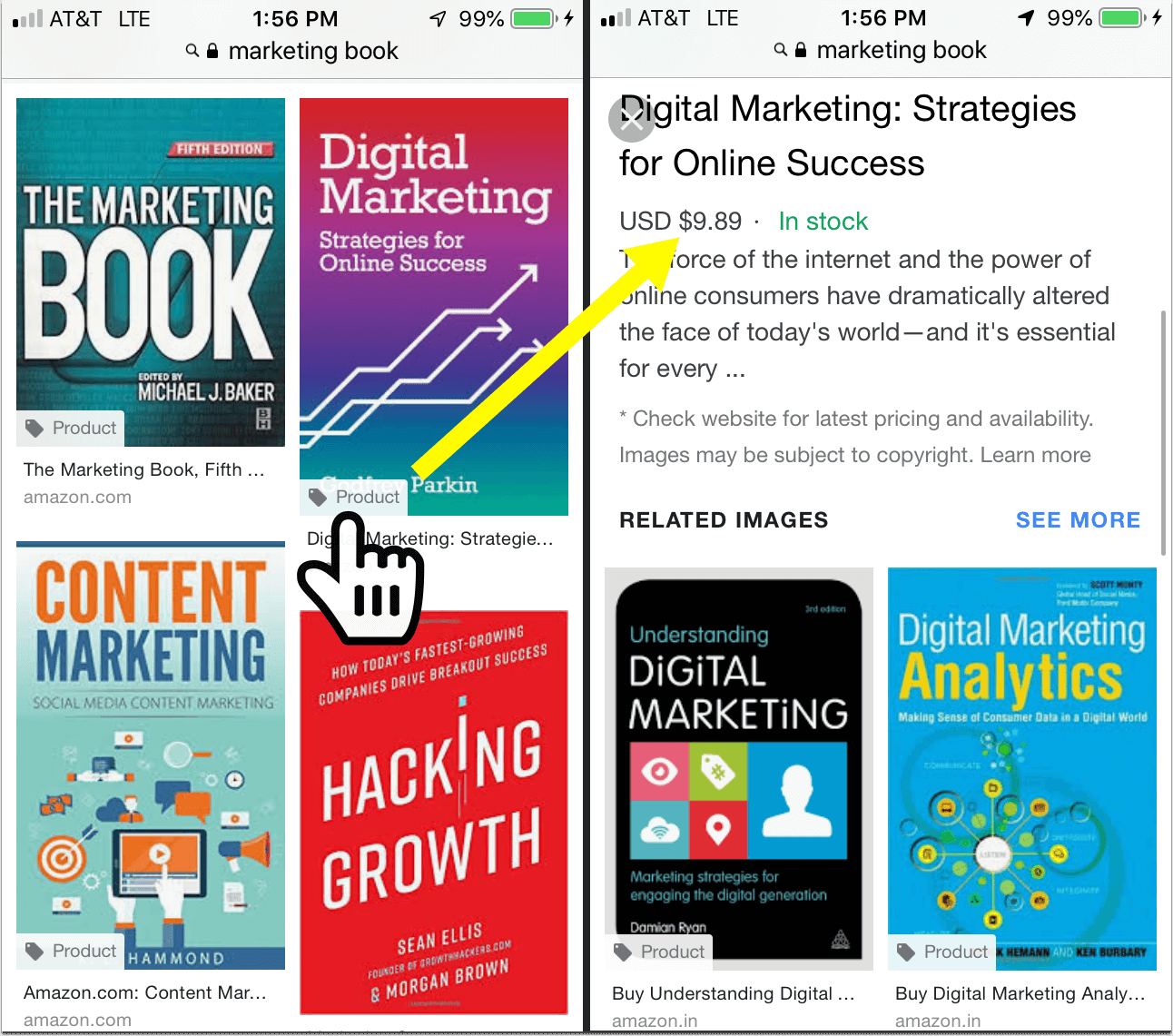 [Having
well-optimized images
on your product page can get you rank in Google Image search results which can result in both higher organic search visibility and sales from image search]
On top of that, for lots of queries Google now generates image carousels that steal organic search visibility from the 10 blue links: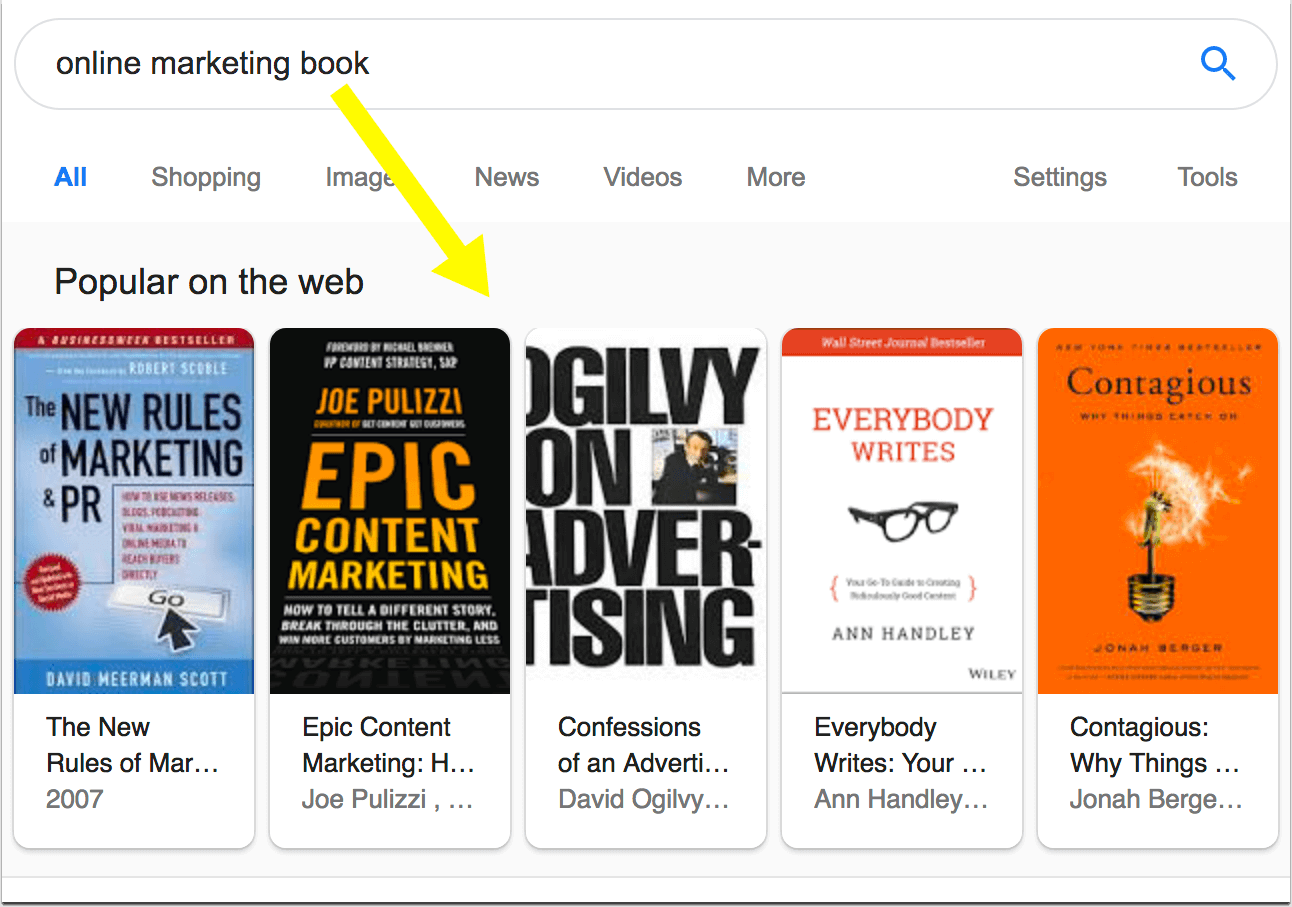 3. Images are part of your reputation
How long ago did you search for your (brand) name in Google? I am sure as a business owner and / or marketer you know that many of your potential customers do check your name in Google before deciding if they want to do business with you.
It has been found that more than 60 percent of people consider online search as the most trusted source of information about people and companies.
It's not just your brand name alone! Imagine all sorts of search queries that contain your brand or product name that your customers choose to type in Google when they want to find answers to their questions.
Now, with Google's always changing universal search results, it's not just those blue organic links you should be keeping an eye. For many queries Google choose to show more visual results, like images and videos. Those tend to attract more attention and can influence buying decisions right away, without giving your business a further chance.
For instance, imagine your potential customer searching for your product success stories and then coming across this: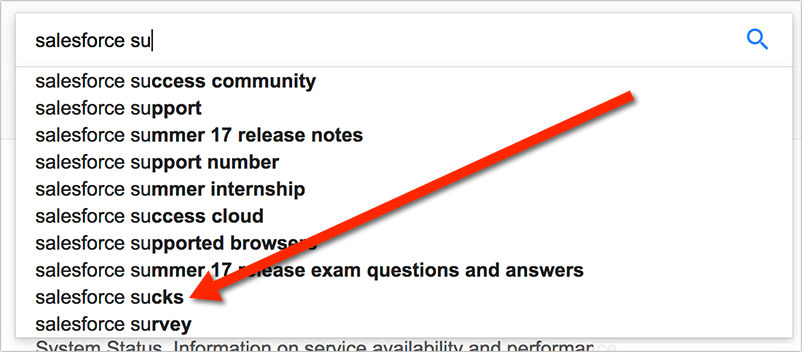 Many of the users will be curious enough to check out these and here they will be confronted with the image search results right within organic search: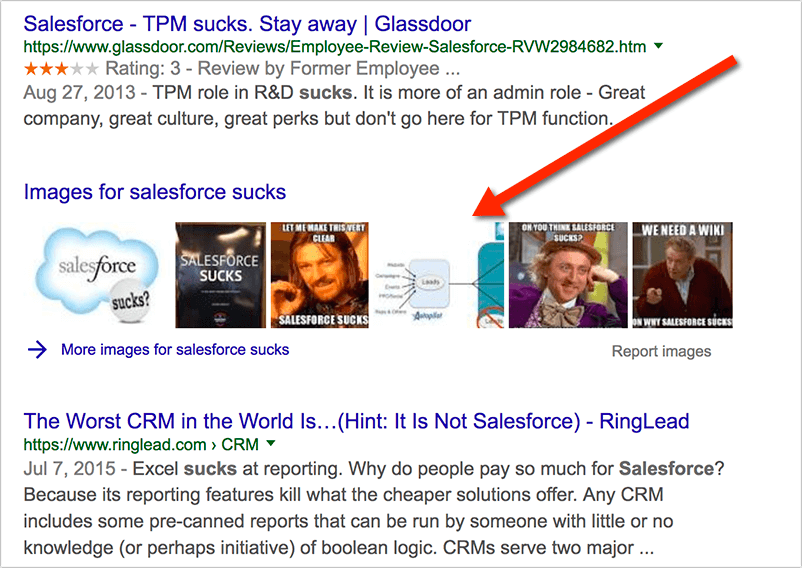 The more images you create and market from all available channels, the more you can control your online reputation and brand's context.
3 Steps to a Better-Converting Product Images
Step 1: Create High-Quality Images
This is an obvious step where any image marketing starts: Creating high-quality images your customers would want to share:
Product images should be high-resolution: With retina displays and pinch-to-zoom functionality, your images should look fine when zoomed-in.
Product images should be clear and clutter-free: If you do your job right, your potential customers will discover your image through a thumbnail within Google search result. You want to make sure it is readable and clear there.
Product images should be well-branded: Think about a good watermark or your product or adding elements of personal branding (i.e. the author's head shot)
Product images should grab attention and invite a share.
Of course, image creation can be outsourced but if you don't have a budget (or if you simply want to create your images yourself), here are a few tools to choose from:
| | | |
| --- | --- | --- |
| Tool | Cool features | Create images using available templates |
| | Change ebook layouts on the fly (to come up with truly unique designs) | Awesome high-quality high-resolution templates in a variety of sizes including custom dimensions |
| | Turn your finalized image into multiple social-media-friendly sizes to optimize for each social media network | Awesome high-quality high-resolution templates in a variety of sizes including custom dimensions |
| | Lots of templates for any occasion including book covers, brochures, channel art and more. | Awesome high-quality high-resolution templates in a variety of sizes including custom dimensions |
Bonus tip: If it's an eBook cover you are creating, use this tool to create a 3D version to market on your site. It will also let you optionally upgrade to the full package giving you more cool visuals to market your book: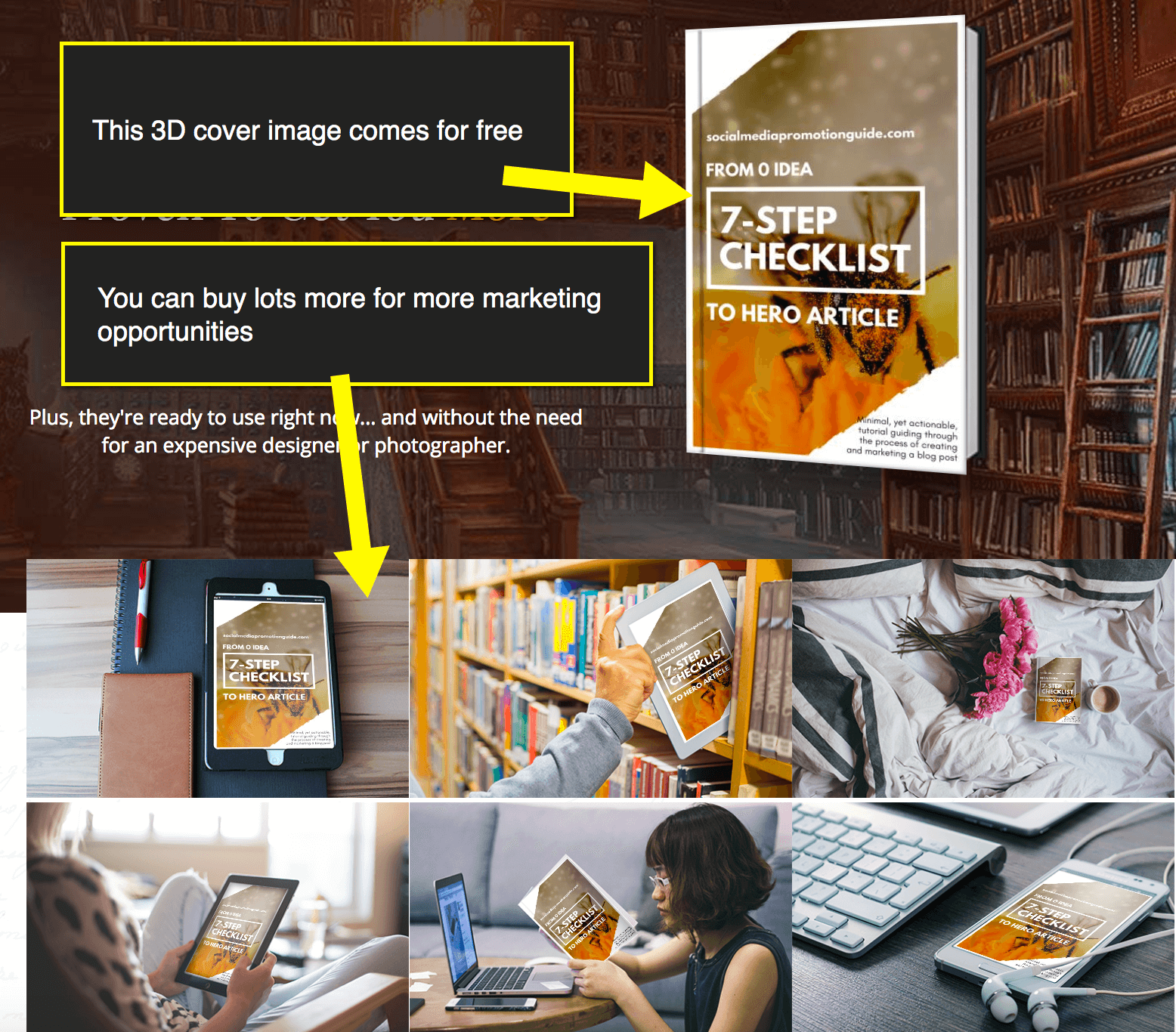 Step 2: Optimize Images for Google
This is a less exciting more boring step but it's still important to take. Google cannot see your page images as a human eye can. That being said, Google is getting much better at reading images and understanding what is depicted there but it still needs your help.
The good news is, basic image optimization is no-brainer:
Use image compression to optimize the image size (for them to load faster) without any loss in quality. Compressor.io is a good free tool to do that. I would ensure images are less than 1MB in size
Add meaningful text context to and around the image for search engines to better understand and rank it. These* include:

Alt text
Caption text
Title text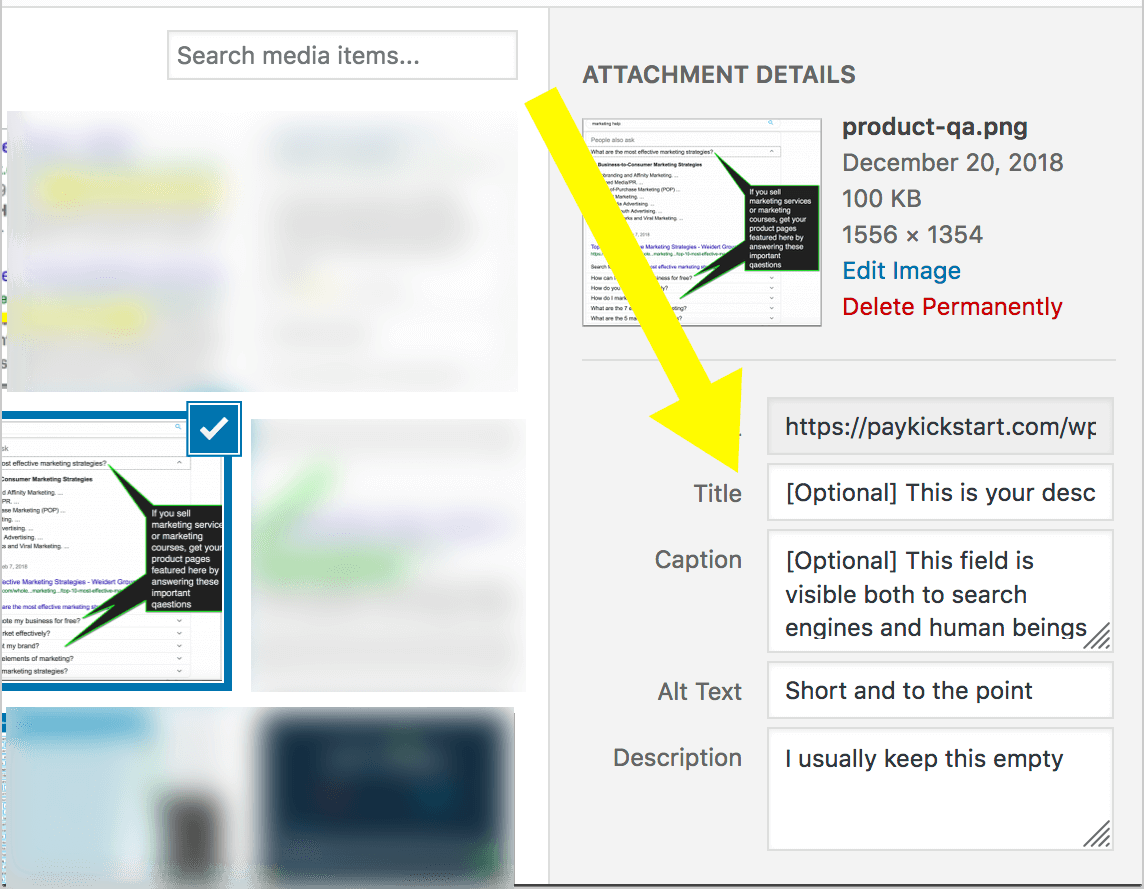 *For better results, use these guidelines:
Alt text should be short and keyword-focused
Title text can be optional but, if there, it should better be more descriptive
Caption should re-enforce what you say on the image. It's another optional field and may make more sense in an article rather than a product page.
Step 3: Use Structured Data
This is the most technical of all, so I am offering a few WordPress plugins (sorry if you are not on WordPress). Structured data is important for higher search and social visibility because it helps bots generate richer more detailed views of your product.
Use summary Twitter cards for richer tweets of your product page. When installed, Twitter cards will prompt Twitter to display your product image and description in Twitter timeline and Twitter search results driving more clicks. This plugin will help you with both Open Graph and Twitter cards setup.
Use product structured markup for your images for Google to create more commercial context for your images in Google Image Search.
Use Open Graph format to markup your images for Pinterest's rich pins. Product rich pins display the product price and name encouraging more targeted clicks, i.e. people clicking Pinterest links expect to see a product which can boost conversions. Pinterest supports Schema.org too, but Open Graph is also supported by Facebook, so it makes sense to use both Schema and Open Graph.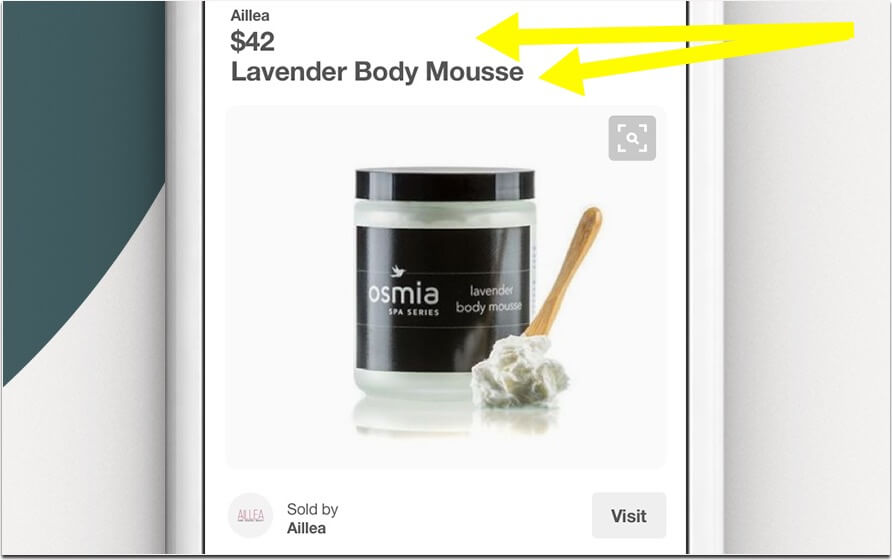 Bonus: Increase your product conversions using a smart upselling strategy
Bundle up several of your digital products to sell more using PayKickstart 's "Order bump" feature: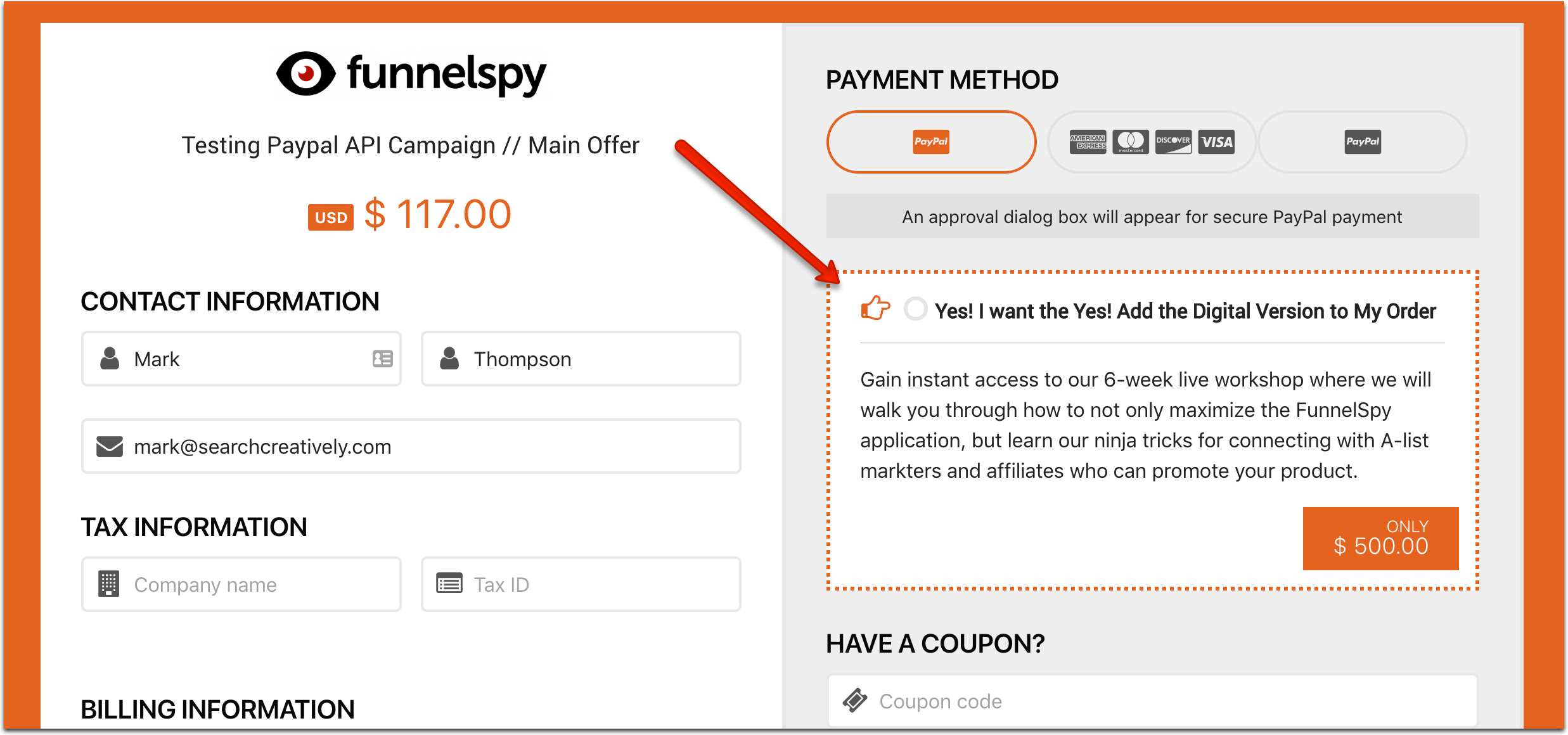 To set up an order bump, go to Funnels and there "Edit Funnel":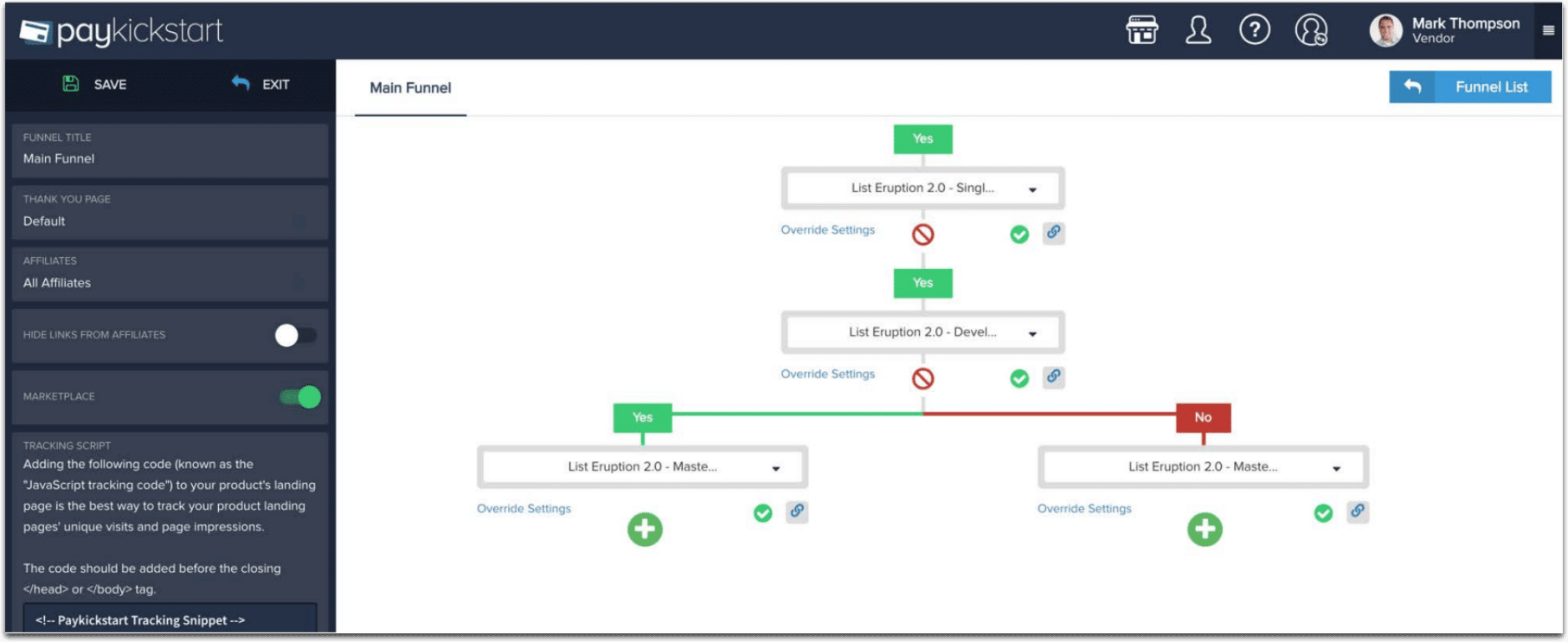 From there, edit the product to enable "Order Bump":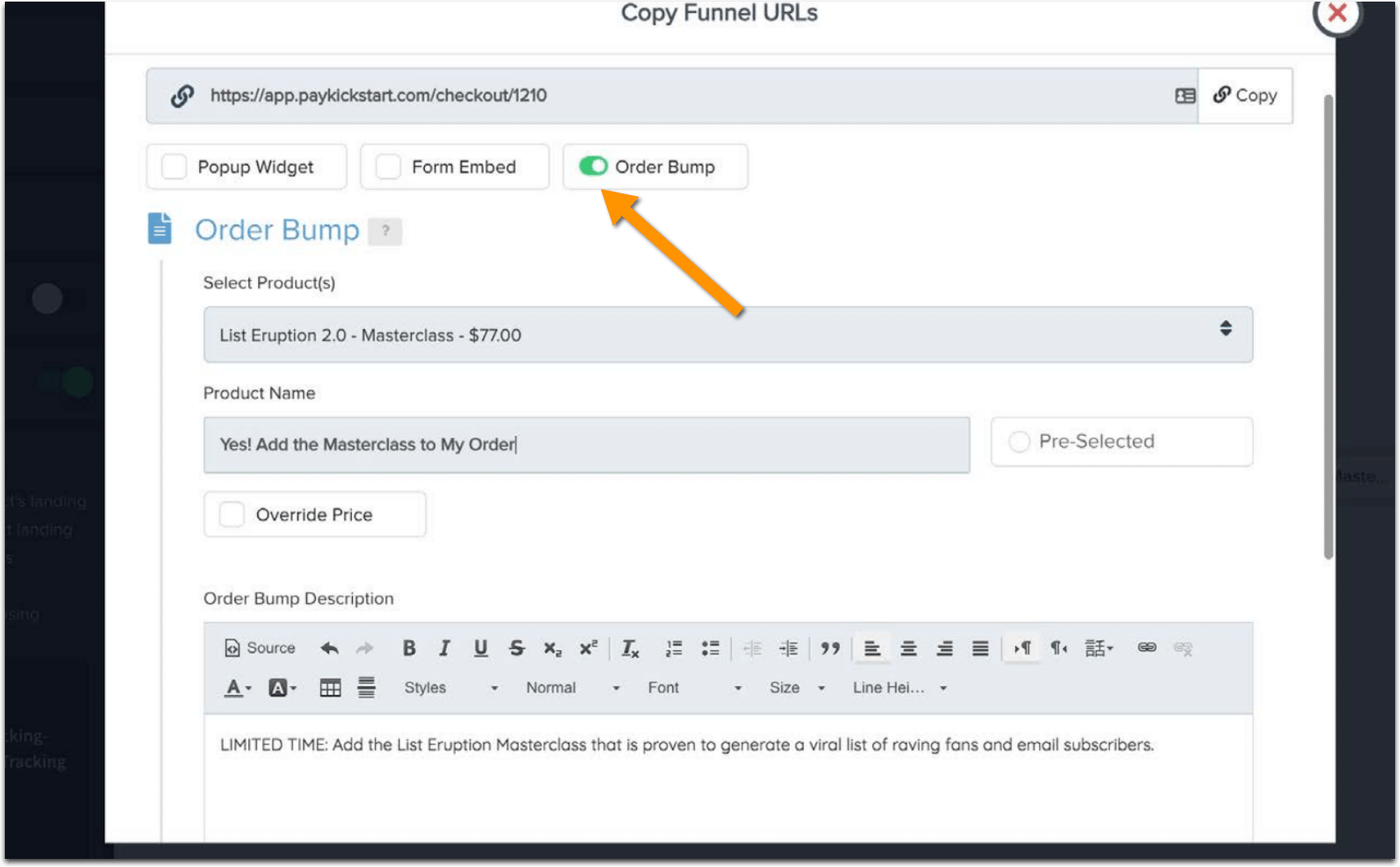 Check out our previous guide on selling more using smart upsells.
Amplifying your product images is probably the most effective way to increase your bottom line: It can be done on low budget and it brings lots of both short- and long-term benefits from direct sales from social media and search results to enhanced brand recognizability and consequently higher conversions and higher rankings.
Happy selling!
Ann Smarty is the Brand Manager at Internet Marketing Ninjas, as well as co-founder of Viral Content Bee. Ann has been into Internet Marketing for over a decade, she is the former Editor-in-Chief of Search Engine Journal and contributor to prominent search and social blogs including Small Biz Trends and Mashable. Ann is also the frequent speaker at Pubcon and the host of a weekly Twitter chat #vcbuzz