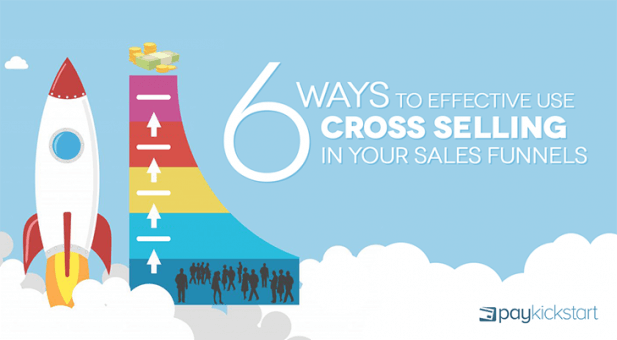 Are you looking to increase your business revenue?
Obviously, any business owner's answer is "Hell, yeah!"
A smart cross-selling strategy is what you need to create then.
What is Cross-Selling?
Cross-selling is selling an additional product or service to your current customer.
While upselling is generally about encouraging your customer to purchase a more expensive product (or upgrade), cross selling aims at convincing the customer to buy an additional (related, complimentary) product.
Why Add Cross-Selling to Your Sales Funnel?
Let's face it: Generating traffic to your site is getting more and more difficult.
Overall, online competition is growing, with more and more brands shifting budgets into digital marketing
Google is willing to keep more users interact with their site instead of sending them off to publishers' sites
Facebook and Instagram have both limited organic brands' visibility (the only way for brands to be seen within the platforms is to invest in native ads)
Customer journeys have become much more fragmented and scattered: People research, buy and interact with sites using multiple devices, while on the go.
Consequently, making the most of your current traffic should become your marketing priority.
Instead of investing more and more money into acquiring new customers, here's what you need to be doing now:
Test and optimize your sales funnels to improve your conversions
Use upselling and cross-selling to increase your average order value
Both strategies can result in a dramatic increase in your revenue without the need to invest in acquiring new customers. Based on PayKickstart's case studies, some of our users have more than doubled their average customer value and total revenue after implementing one-click upsells: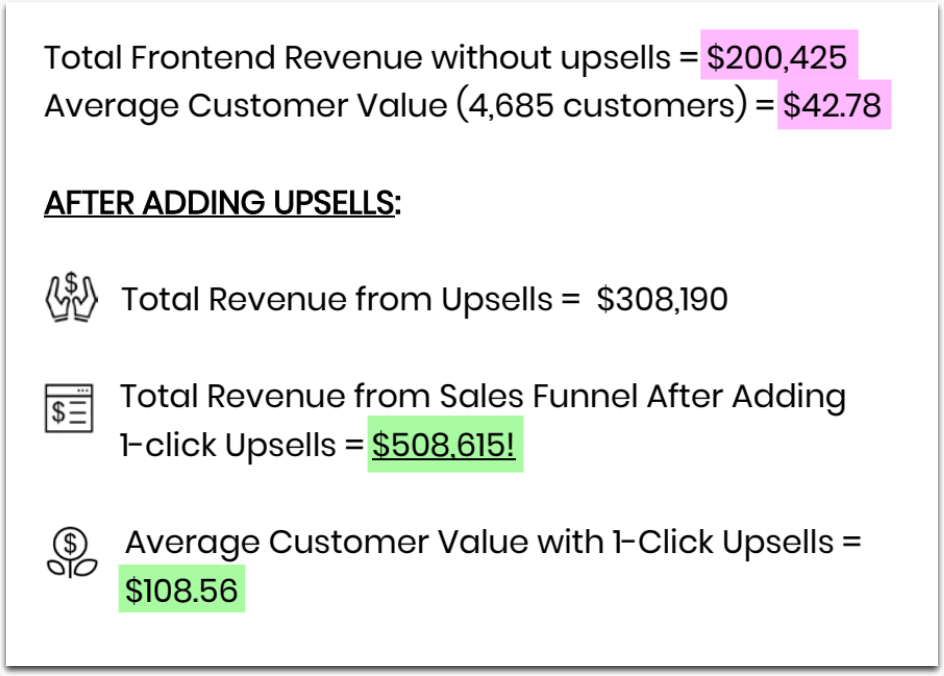 How to Use Cross Selling in Your Sales Funnels
PayKickstart allows to easily integrate cross-selling to your sales funnel by the "Order bump" feature: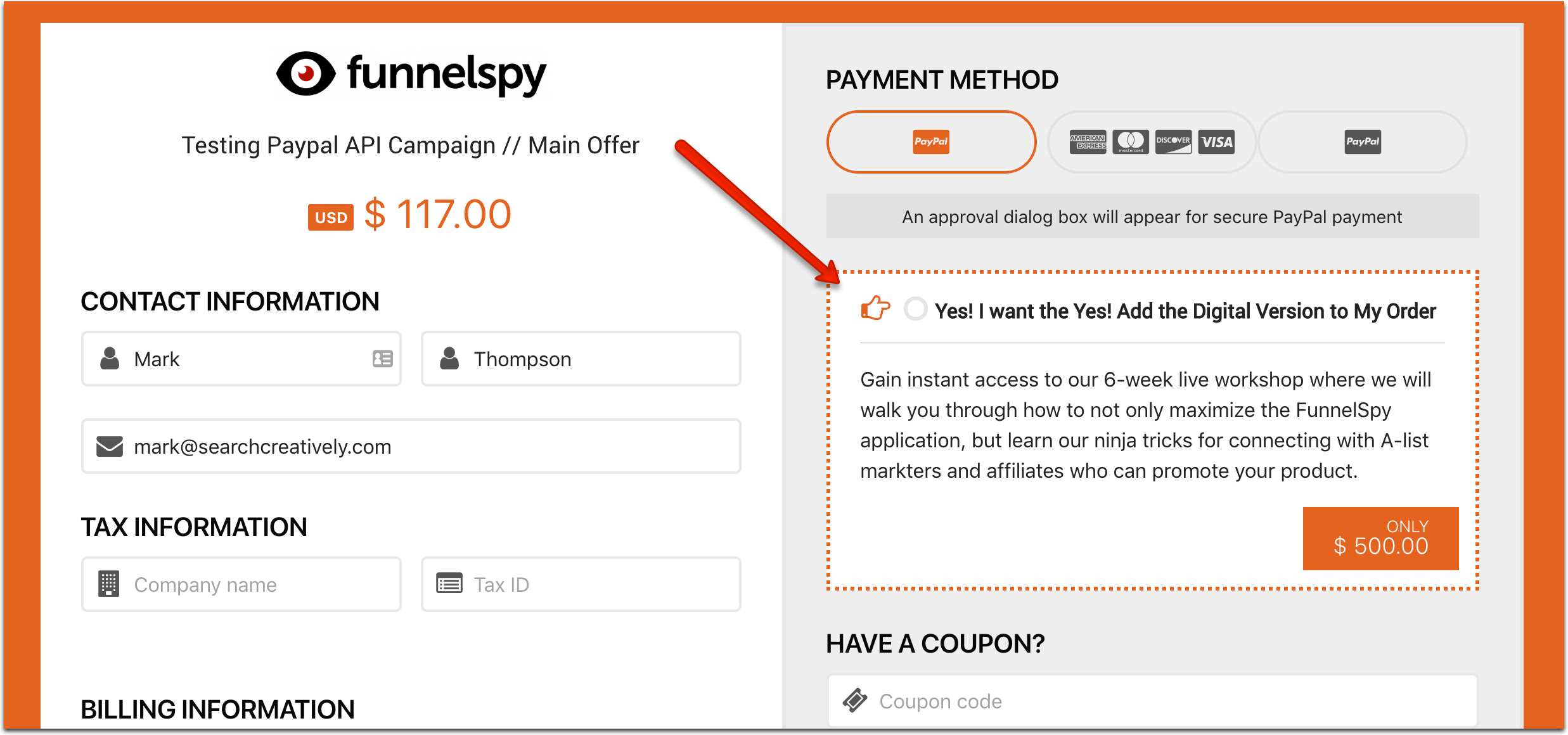 To set up an order bump:
Step 1: Navigate to Funnels and there click "Edit Funnel":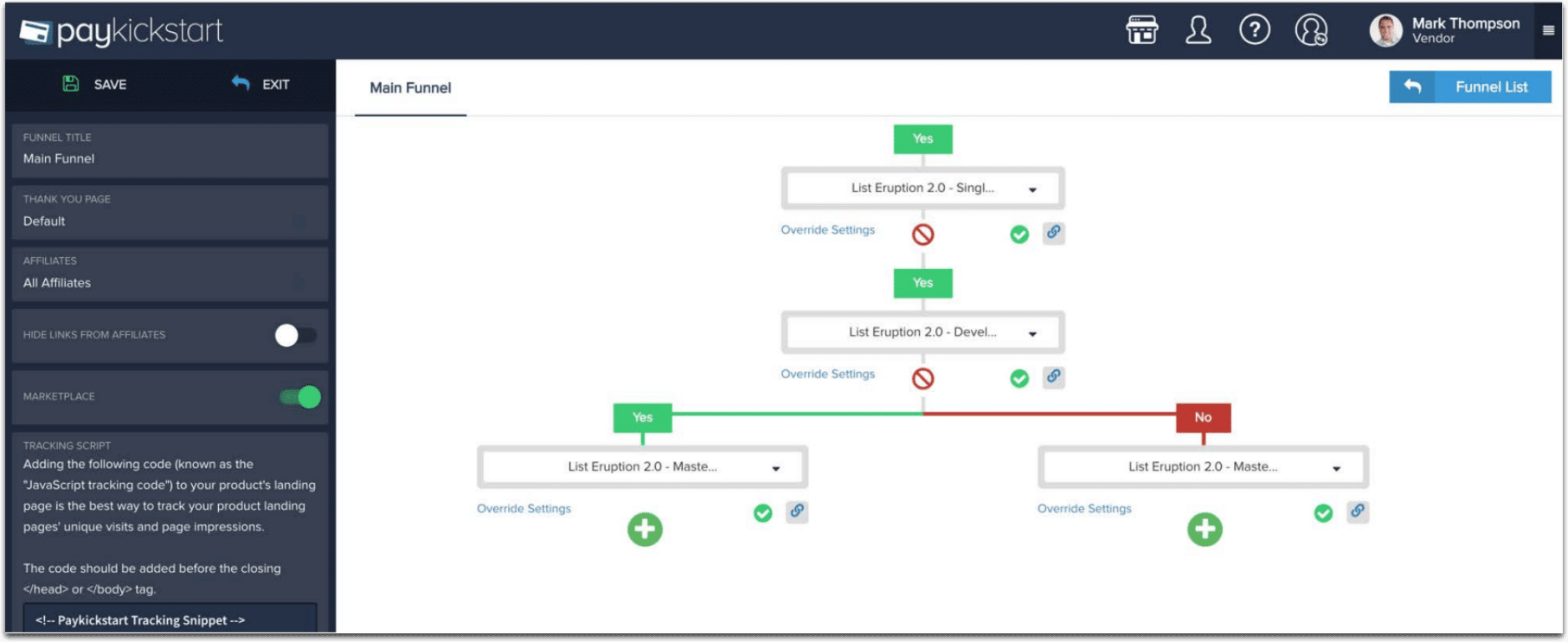 Step 2: Edit any of your products to enable the "Order Bump":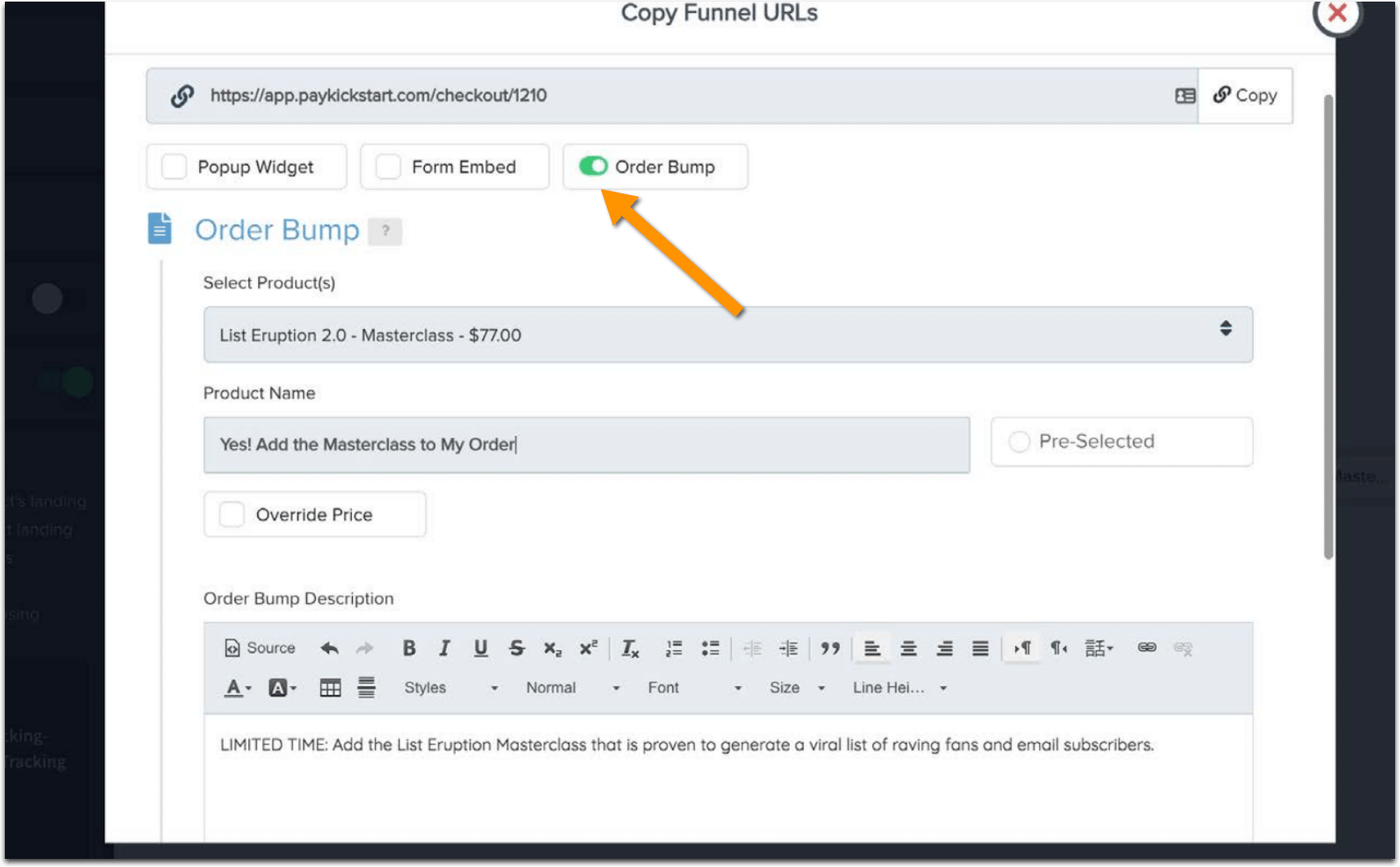 Here's a more detailed tutorial: Adding an Order Bump to Your Checkout
Based on PayKickstart user data, adding an order bump increases an Average Transaction Value (ATV) by 30% (on average)
Ways to Add Cross-Selling to Your Sales Funnel
To get you inspired, here are a few ideas and examples on how to add cross-selling to your existing sales funnel:
1. Offer complimentary services
If you are selling a PPC software, a well-fitting cross-selling opportunity would be offering premium set-up and monitoring service. That's how Wordstream has been operating for years.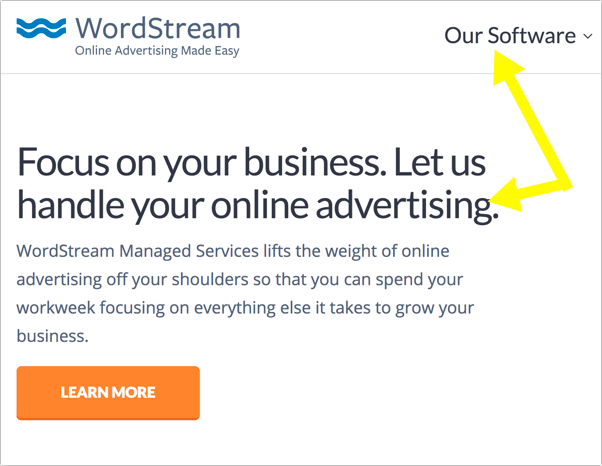 2. Offer related products
If you have closely related products, you may suggest your customers a bundle (at a discount price).
Amazon is the prime example of this cross-selling tactic in action by generating "Frequently bought together" section for each product:

3. Offer complimentary products (Bundle sales)
While product bundles are about bundling "related" product together (those that are similar in usage or topic), complimentary products are those that enhance one another.
A demand for one translates into the demand for the other.
Examples include:
A drone and a battery
Game consoles and games
Shampoo and conditioner
A smart phone and a warranty
With both related and complimentary products, don't get too aggressive though. GoDaddy is notorious for forcing the customers to decline many of related products before they can actually buy anything: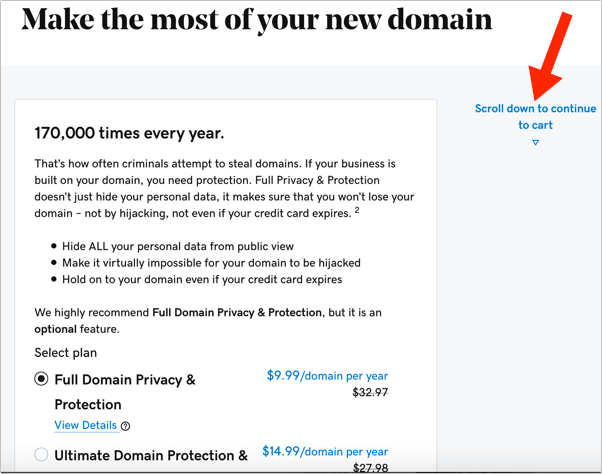 4. Provide premium educational options
If you are selling a SaaS product, consider creating a premium educational course that compliments your platform. The course can come for free if they user upgrades to a higher tier as well as come as an additional product.
By educating your customers, you are able to illustrate the benefits of your product and as well as build customer loyalty.
5. Add cross-selling options into your cart abandonment email
On average, 70% of shoppers tend to leave the shopping cart after adding products to it, with 40% of those claiming not being ready to buy just yet: They were there just to research.
What's the best way to revive those 40% of cart abandoners?
Give them an additional incentive to buy.
Include a time-sensitive cross-selling offer inside your abandoned cart email template offering a complimentary product for free or at a very good price.
You can set up your cart abandonment sequence using PayKickstart by integrating your shopping cart with any of the major email marketing providers including ConvertKit, Mailchimp, Getresponse and more.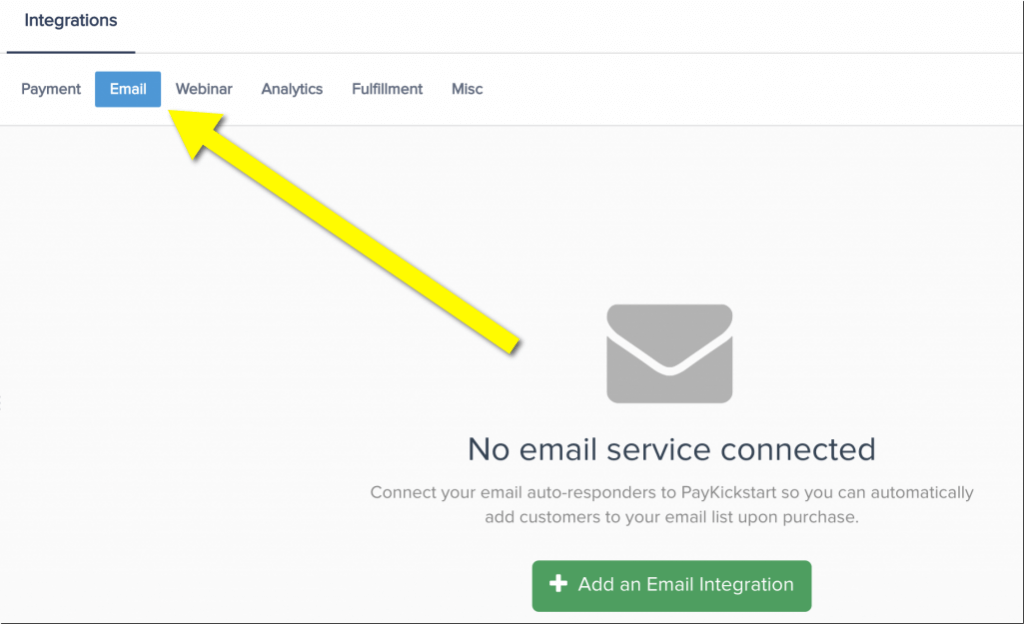 Now you can create a separate segment to be able to reach out to customers who abandoned your cart: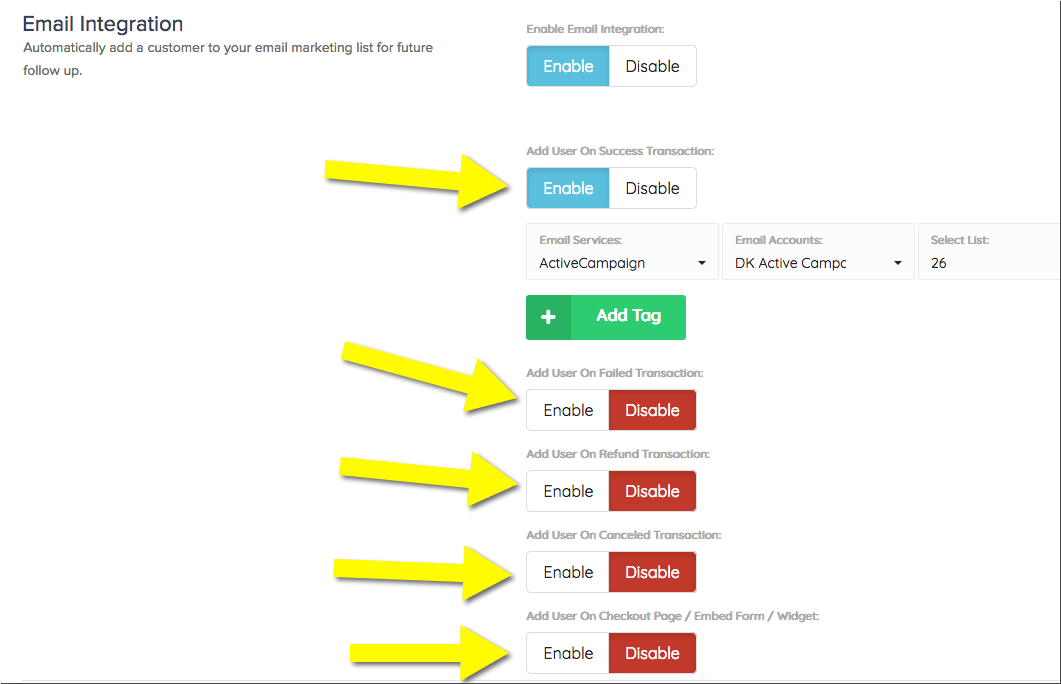 Now that you are segmenting your cart abandoners, set up an email automation campaign to reach out to them with your cross-selling offer.
6. Reward loyalty
Have you convinced your customer to buy more from you? Make sure they feel appreciated:
Send a thank-you email
Offer a nice coupon or a deal
Make cross-selling part of your brand loyalty building strategy. You can set up email automation pipeline where you'd send a custom thank-you note based on the order bump that has been purchased.
Conclusion
Cross-selling is a great strategy to boost your revenue without investing in acquiring new visits. You do need to proceed with caution not to look too promotional. Too aggressive cross-selling tactics can scare away existing customers and even result in a reputation crises.
Cross-selling should add value and excite your customers. It should compliment or enhance their previously purchased items.
The most important thing: Cross-selling should be valuable for both a business and its customers.
Ann Smarty is the Brand Manager at Internet Marketing Ninjas, as well as co-founder of Viral Content Bee. Ann has been into Internet Marketing for over a decade, she is the former Editor-in-Chief of Search Engine Journal and contributor to prominent search and social blogs including Small Biz Trends and Mashable. Ann is also the frequent speaker at Pubcon and the host of a weekly Twitter chat #vcbuzz