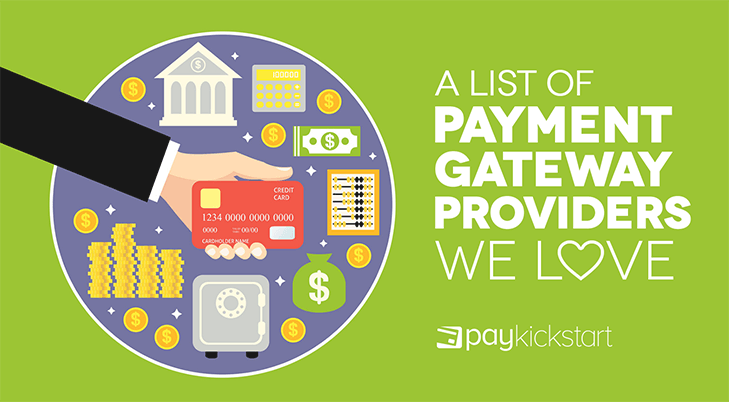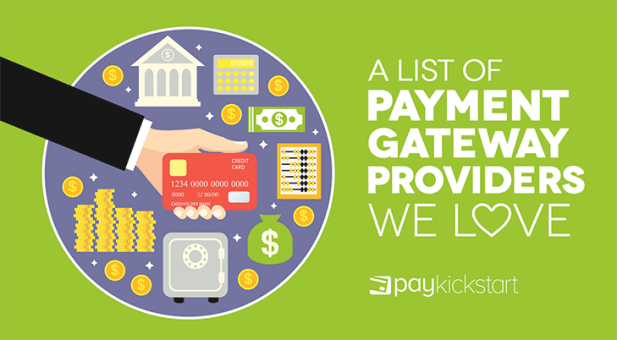 Payment gateway providers are a lot like traffic lights: they tell you when to proceed … and when to stop. Online sellers want the green light to stay on constantly when sales transactions are processed.
But it's not. The light turns red way too often.
Here's a troubling set of ecommerce statistics:
About one in six online orders gets held up by a card declined error, and up to 40 percent of subscription churn involves failed card transactions.
In other words, this is serious stuff.
If your payment gateway provider can't quickly return an authorization code from the payment processor, you may very well lose the sale. And if 15 to 40 percent of your transactions are getting the red light instead of the green light, you're losing an arm to the bandsaw every day.
Fix the problem and stop the bleeding.
In this article, I'll cover one crucial part of the equation: payment gateway providers. Trying to fix any other part of the credit card declined problem when your payment gateway provider isn't a good match for your business is like filling your car with gasoline because the battery is dead.
Here's a short list of the payment gateway providers approved by PayKickstart. Along with each, I've provided suggestions on how to determine which one is best for YOU.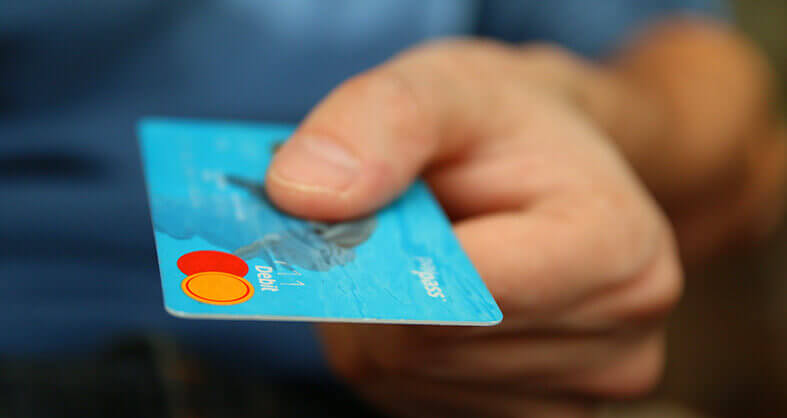 What is a payment gateway provider?
Payment gateway providers act as the traffic signal between a customer wanting to buy something from you and the bank's transaction clearing system. The gateway provider securely relays information about the debit or credit card presented and the person wanting to use the card for payment. If there are sufficient funds available to cover the purchase and the credentials given match up with an authorized user on the card, then the gateway provider collects and presents a transaction authorization code and the sale goes through. If funds aren't available or a potentially fraudulent use is suspected, the purchase is declined.
Every sale you make online is like scoring a point in the playoffs. Each successful transaction means it's time to celebrate. But every card declined event is like getting the ball to within an inch of the goal line … but still not scoring.
That hurts.
Selecting the best payment gateway provider for your business is like signing the best quarterback in the league. You stand a much better chance of winning. Here's how to choose.
Why did PayKickstart limit the list of approved payment gateway providers?
One thing I love about PayKickstart is that the launch team didn't just randomly select vendors to integrate with the platform. Neither did they accept all who wanted to be recognized.
The challenge the team faced was the same challenge you face:
Which payment gateway providers are the best fit?
Since some PayKickstart clients are trying to get a business off the ground, while others are established online sellers grossing millions of dollars in annual revenue, it was critical to integrate with an appropriate selection of proven and trusted payment providers.
Factors considered included dependability, accuracy, speed of clearance, cost, portability of data, and the availability of customer service. Once the smoke began to clear, five platforms stood out as best-fitted to serve you.
Payment gateway providers approved by PayKickstart
Here's the list of payment gateway providers approved by the PayKickstart team. It includes names you probably already know … and maybe one or two you didn't know existed. Remember: You're not looking for the most popular platform. You're looking for the one that best suits you and YOUR business.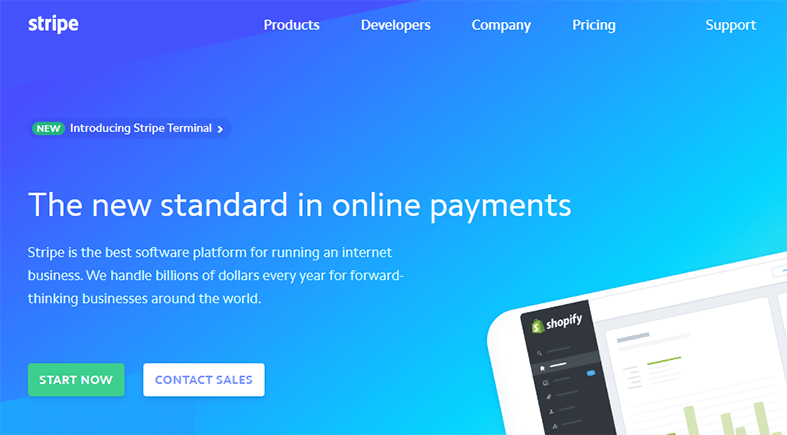 Stripe bills itself as "The best software platform for running an internet business." Setting aside the fact that it takes a whole lot more than a payment gateway provider to do business online, there isn't a one-size-fits all solution … anywhere. That said, Stripe is a darned good choice for many online sellers.
Stripe is best for established businesses with larger ecommerce sites that don't require the ability to make sales in person. The Stripe integrated system charges 2.9 percent of every transaction plus a 30-cent transaction fee. Over 135 currencies are accepted, support is available around the clock, and security is robust. If your business is booming, it would be tough to go wrong with Stripe. Should you decide to take your business elsewhere, Stripe is a strong supporter of data portability.
Sites using Stripe include Feedly, Canva, and Lyft. The company launched in 2011.

Authorize.net prides itself on the ability to "accept payments any time, anywhere." While that may be a bit ambitiously stated, the company certainly does offer an array of options, ranging from ecommerce shopping cart integration to phone payments and virtual point of sale (VPOS) transactions.
Authorize.Net is best for online sellers who also need the ability to accept payments over the phone and in person. The VPOS software lets you turn your computer into a virtual cash register. You have two pricing options here: payment gateway only or gateway plus merchant account. The first comes with a bevy of monthly plus transaction fees. The latter requires a monthly fee plus 2.9 percent of each transaction and 30 cents to boot. Data portability (taking customer profiles with you should you change to a different payment gateway provider) can be difficult with this platform.
Sites using Authorize.Net include Growth Technosoft, Travel Leaders Group, and Small Business Trends. The company was founded in 1996 and is currently owned by Visa.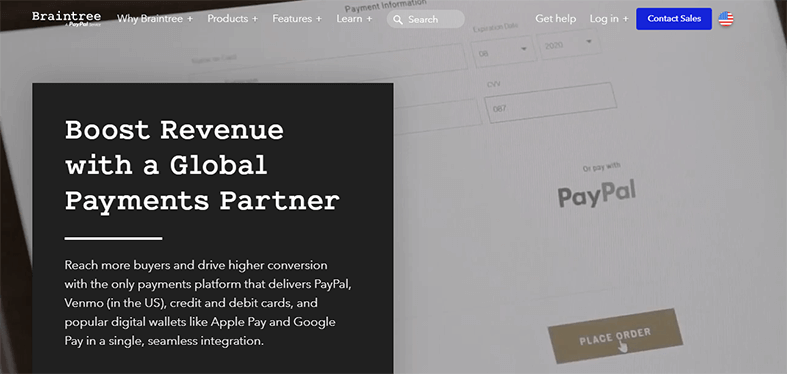 Braintree says it's the "only payments platform that delivers PayPal, Venmo (US), and digital wallets in a single, seamless integration." While that may be a longwinded way of saying Braintree is "comprehensive, quick, and owns Venmo," the PayKickstart team likes the standard pricing option (2.9 percent plus 30 cents per transaction) and the wide array of payment options.
Braintree is best for companies looking for core services plus developer-friendly options. There's plenty of room for customization and app development. This probably isn't the platform for smaller companies with no backend development help. Check the site for a list of supported currencies. Braintree supports data portability.
Sites using Braintree include Dropbox, Yelp, and Uber. The company launched in 2007 and was acquired by PayPal in 2014.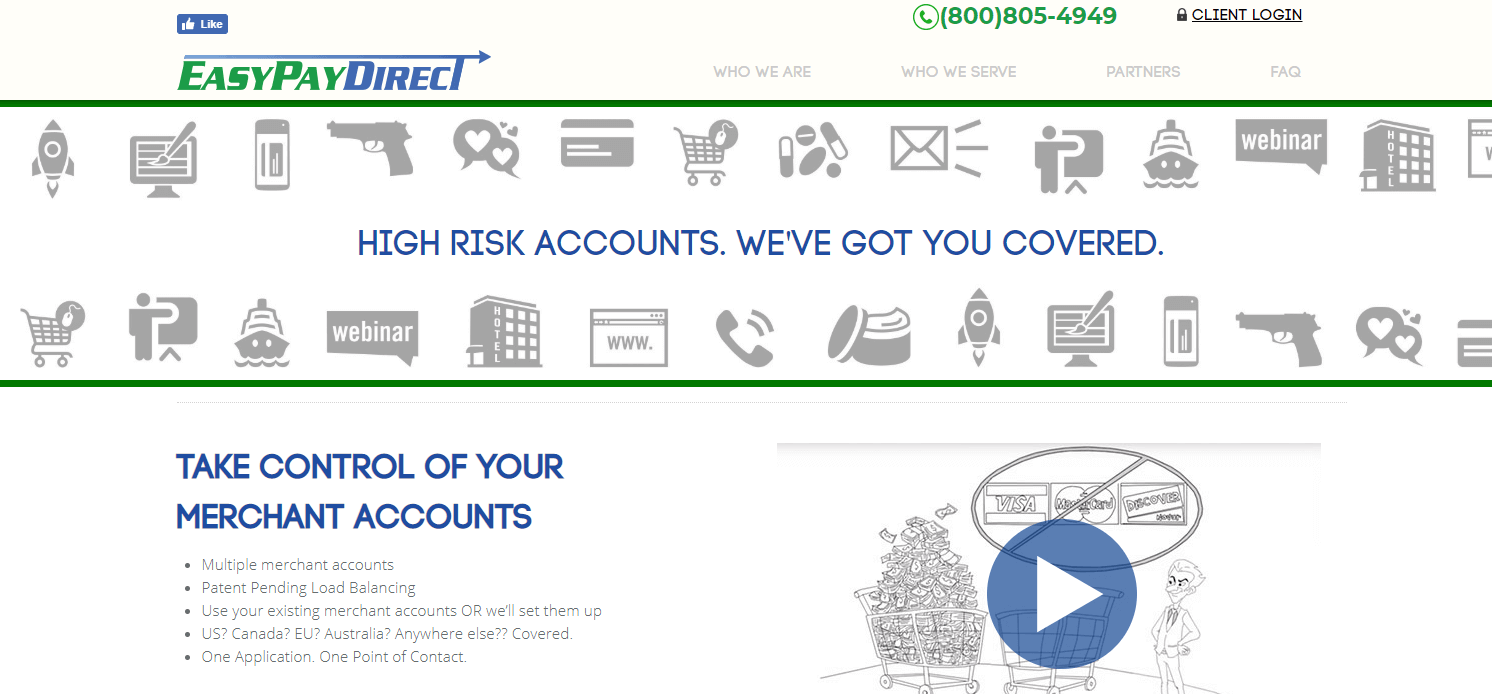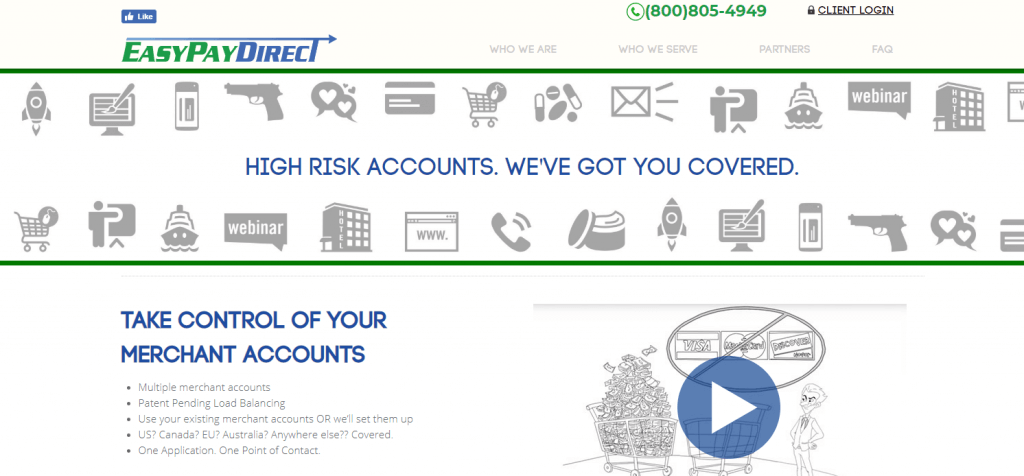 EasyPayDirect is a self-proclaimed provider of services for high-risk online sellers. Some niches and regions are more prone to fraudulent attempts than others, and many payment gateway providers either won't do business there at all or they clamp security down so tightly that a high proportion of attempted transactions fail.
EasyPayDirect is best for online sellers in high-risk areas who want high security and low card declined rates. That's not an easy line to walk, but EasyPayDirect has the technique dialed in tighter than most. CBD distributors, info products and launches, and nutraceuticals are examples of businesses considered high risk. Pricing is a bit complicated here. EasyPayDirect uses a tiered system that includes a setup fee, monthly fee, swipe fee, and other charges. You'll need to inquire to determine your particular rate. The dynamic currency converter allows global purchases, but portability may be difficult.
Sites using EasyPayDirect include NeuroGym, Mixiv, and Mentor Financial Group. The company launched in 2000.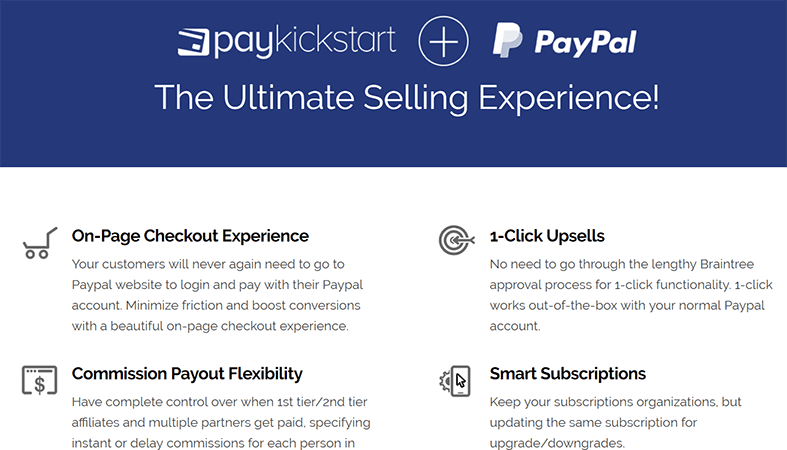 PayPal Beta offers an on-site checkout procedure. That means you don't have to send customers off to PayPal to complete the payment. PayKickstart worked closely with PayPal to simplify the payment process for online sellers and make collecting and authorizing payments easy to do. That's what I love most about PayKickstart altogether: the founders are online entrepreneurs with extensive experience at doing the very things I want to do in my business.
PayPal Beta is best for companies that don't want the hassle and expense of needing ongoing help from a backend developer. The payment gateway provider process doesn't get any simpler than this. Affiliate marketers can get commissions paid instantly and on-page checkout keeps customers engaged. One more thing: PayPal Beta provides access to PayPal financing. That means prospects who don't want to pay for a higher-ticket item all at once may qualify for an atractive financing offer from PayPal. You get full payment on approval, and PayPal collects the balance from the customer. This Cadillac-level integration is now available to all PayKickstart vendors. PayPal vendor fees are in 2.9 percent plus 30 cents per transaction.
Sites using PayPal as a checkout option include just about every online seller you can think of. Those getting the benefits of PayPal Beta, though, that's another story. You have to know someone (like PayKickstart).
Payment gateway provider selection
You don't need a comparison chart or data sheet to get started with a payment gateway provider.
Here's the scoop:
Stripe is the standby for larger operations that want a conservative look and approach
Authorize.Net suits you if you need to take orders in person or over the phone
Braintree gives you maxium customization potential, but you definitely need a developer to get it right
EasyPayDirect is for high-risk niches and regions
PayKickstart with PayPal Beta kicks butt in all sorts of ways and provides the simplest, easiest, quickest set-up you'll find
Start by taking stock of your particular needs. Which countries do you want to sell to? Which currencies do you want to accept? How much customization help will your budget absorb?
Then choose one of the methods I've listed above and compare your list to the services and capabilites offered by that payment gateway provider. Do that until you've found a match YOU love … then start selling.
Questions?
Start a PayKickstart trial subscription and ask away.
Writer, Dreamer, Believer. Don Sturgill is author of The Daily DEEP and a friend to entrepreneurs everywhere. Get your copy of The DEEP and find out more about Don's work at donsturgill.com.