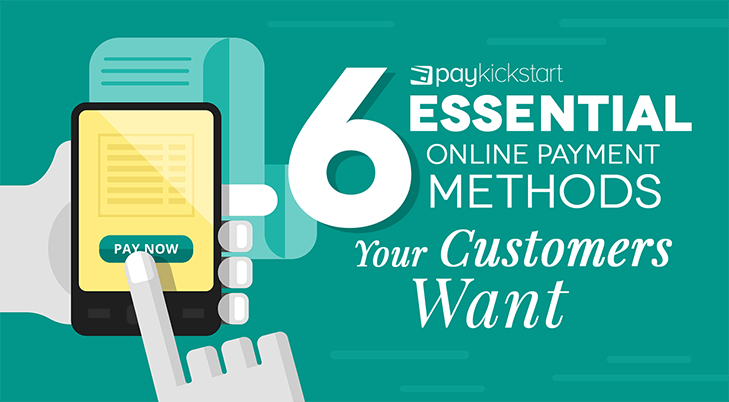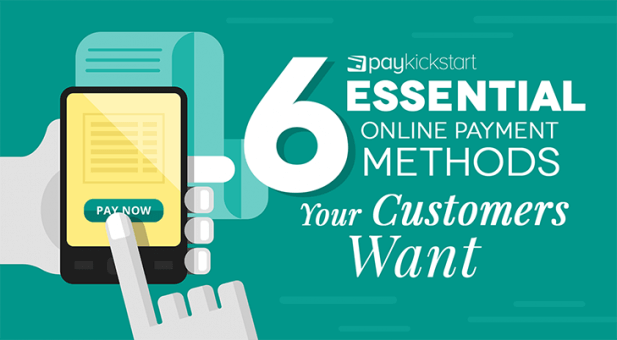 Should you accept Bitcoin?
Is it worth your time to integrate with an eWallet?
Would cash on delivery pad your bottom line?
These are important questions when you're trying to figure out the best online payment methods for your business. It doesn't help when every day, it seems like there's a new one added to the mix.
With limited resources, it's essential to prioritize the ones that'll have the most impact while requiring the least maintenance. Those are tough requirements to meet but a few payment methods pass with flying colors.
This article looks at the online payment methods your customers want and have the greatest positive impact on your business.
PayPal and PayPal Credit
PayPal was founded in 1998 by what many people refer to as the PayPal Mafia. The founding team has gone on to build their own companies but the online payment method they created is still going strong.
PayPal has acquired over 200 million users by allowing people in over 200 countries to transfer and receive money and shop online. There's also an added layer of protection for online shoppers because they don't have to use their credit or debit cards.
This can cause headaches for business owners and many have complained of frozen accounts and lost revenue. That notwithstanding, there's no denying PayPal's appeal. Many shoppers will abandon the cart if they can't use PayPal.
In 2008 they acquired Bill Me Later, changed the name to PayPal Credit, and gave shoppers the ability to finance purchases over $99.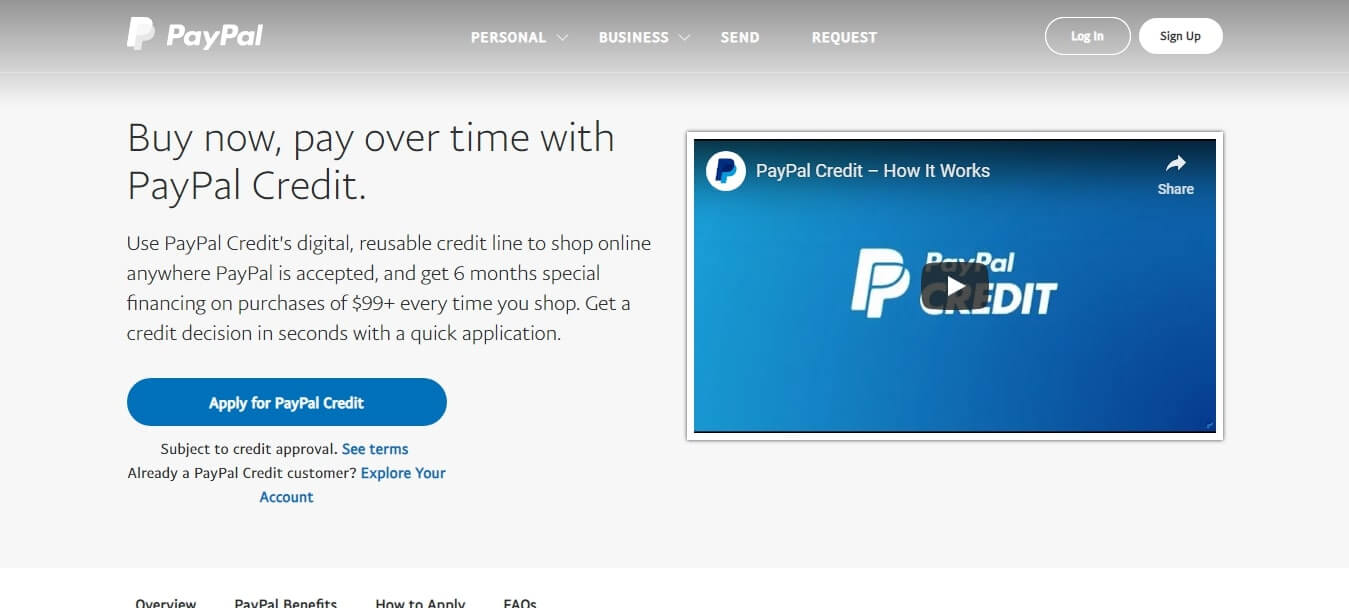 Shoppers have up to 6 months to pay for their purchase with no interest. After that, interest accrues at 25.74% APR starting from the date of purchase (accurate as of February 19, 2019). Shoppers do need to pass a credit check before they can take advantage of the service.
Fees: For merchants, PayPal charges 2.9% (transactions in the US) or 4.2% (transactions outside the US) +$.30 for every transaction.
Settlement: Funds become available in your PayPal balance within a few minutes but withdrawals to your bank account can take 3-5 business days.
Learn more about how to use PayPal with your PayKickstart shopping cart.
Debit card, credit card, and pre-paid cards – the most popular online payment method
Credit cards are the most popular online payment method and debit cards come in at a close second Both payment methods are becoming more popular as time goes on.

This is probably due to most payment processors accepting them as an online payment method. There are many advantages when you allow your customers to pay with credit and debit cards.
Online shoppers usually have a debit or credit card available and are familiar with the buying process. Even though PayPal is used by hundreds of millions of people, there are still individuals who've never heard of it.
Cash back or rewards points
Many debit cards give customers cash back when they make a purchase so they're incentivized to spend a bit more. Conversely, credit cards give your customers reward points which they can redeem for different items or services.
Debit and credit cards are the most popular ways to pay online but some people prefer pre-paid cards. This comes with more privacy for them but may be riskier for you.
Pre-paid cards have been used extensively for tax fraud and as part of scams. PayKickstart let's you deactivate debit and pre-paid cards as a payment method to protect yourself and your business.
Fees: Fees depend on which payment processor you use but tend to be a percentage of your transaction plus a fixed amount. For example, Stripe charges 2.9% + $0.30 for most transactions.
Settlement: This also depends on your payment processor. Some settle within a few business days while others may take weeks before you can access your funds.
You can quickly start accepting credit and debit card payments with our official integration partners Stipe, Braintree, or Authorize.net.
Wire Transfers (ACH/SEPA).
Wire transfers don't work for every type of business because of the perceived complexity involved. This is the best option for you if you're in the B2B space or have a higher average order value.
The type of wire transfer you perform largely depends on where you and your customers are located.
For wire transfers in the United States, ACH (Automatic Clearing House) credit transfers are used. This allows customers to send funds directly to your merchant account. Please note this is different from credit card or debit card transactions. You don't need to use a payment processor to charge and process transactions.
Fees: They range from 0.5% to 1% per transaction.
Settlement: It takes 1 – 2 business days to for your funds to arrive in your account.
The body that oversees ACH payments is rolling out same day ACH payments. It's important to note that processors don't need to be PCI DSS (Payment Card Industry Data Security Standard) compliant before processing ACH transfers.
Learn more about using ACH transfers with PayKickstart.
SEPA (Single Euro Payments Area) Direct Debit (SDD), as the name implies, are wire transfers which happen in Euros and encompass all European member states.
A key difference between SEPA and ACH is that SEPA merchants use the customers IBAN (International Bank Account Number) information or BIC (Bank Identifier Code) to initiate transactions. The customer then authorizes or declines the transaction.
Fees: SEPA transactions are charged at 0.5% – 1.5% per transaction
Settlement: It takes 1 – 2 business days to receive your funds.
The major drawback of SEPA is that transactions can be reversed for up to 8 weeks after settlement and for up to 13 months for unauthorized debits.
Learn more about using ACH transfers with PayKickstart.
Apple Pay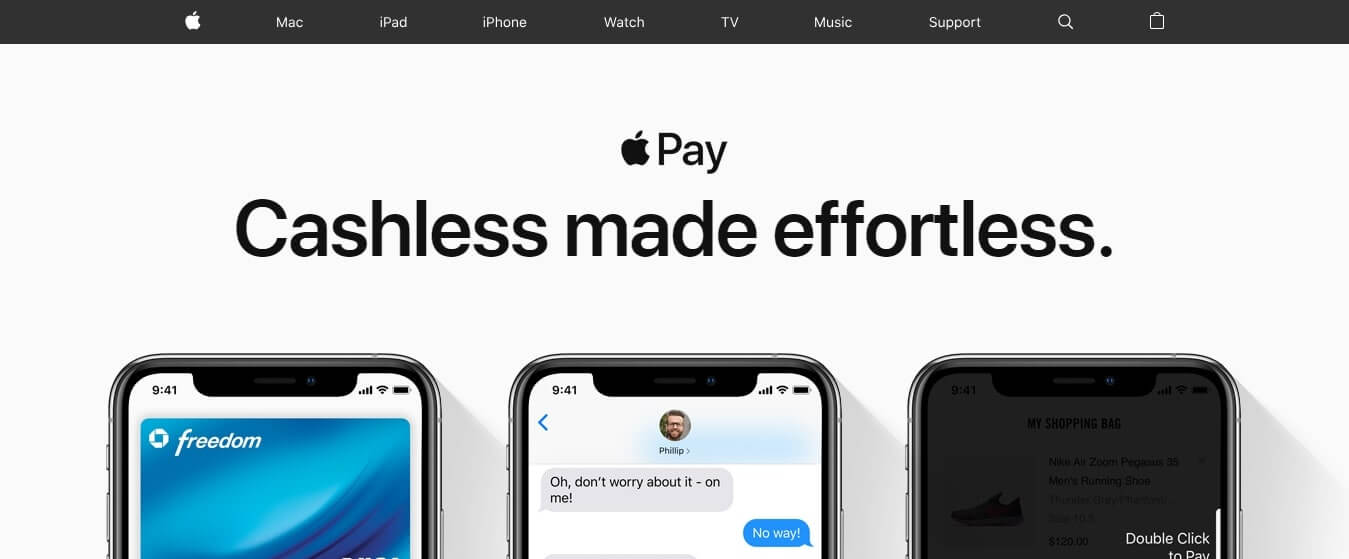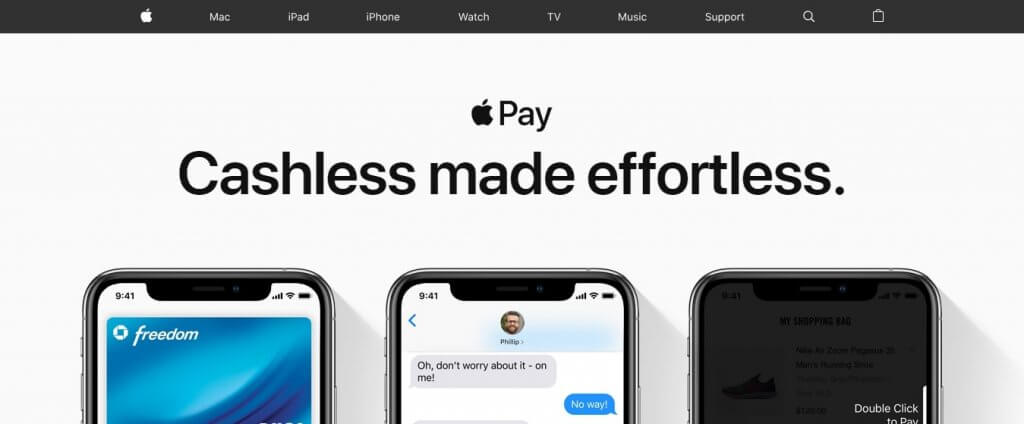 Apple pay is a newer online payment method but has been adopted by over 120 million users. Apple phones account for 15.2% of the smartphone market and Apple Pay is has been used by 12.8% of all smartphone users.
The registration process is straightforward. You need a merchant account and a business that's not on their prohibited list.
After that, it's a matter of adhering to the stipulated guidelines around branding and design. For example, if you offer multiple payment options, Apple Pay should be listed there. You're also required to show Apple Pay as the default payment method for eligible devices.
It creates a frictionless way to collect payments from your customers that use iOS. Unfortunately, it's only available to iOS users, doesn't have a desktop application, and can't be used on Android devices. Of course, this is expected with Apple. They've been creating closed systems for decades.
Fees: There's no transaction fee. Apple Pay earns income by charging banks for the service.
Settlement: Funds enter your Apple Pay Cash balance immediately and you're free to use your balance to make other purchases. Withdrawal to your bank account takes 1-3 days.
Google Pay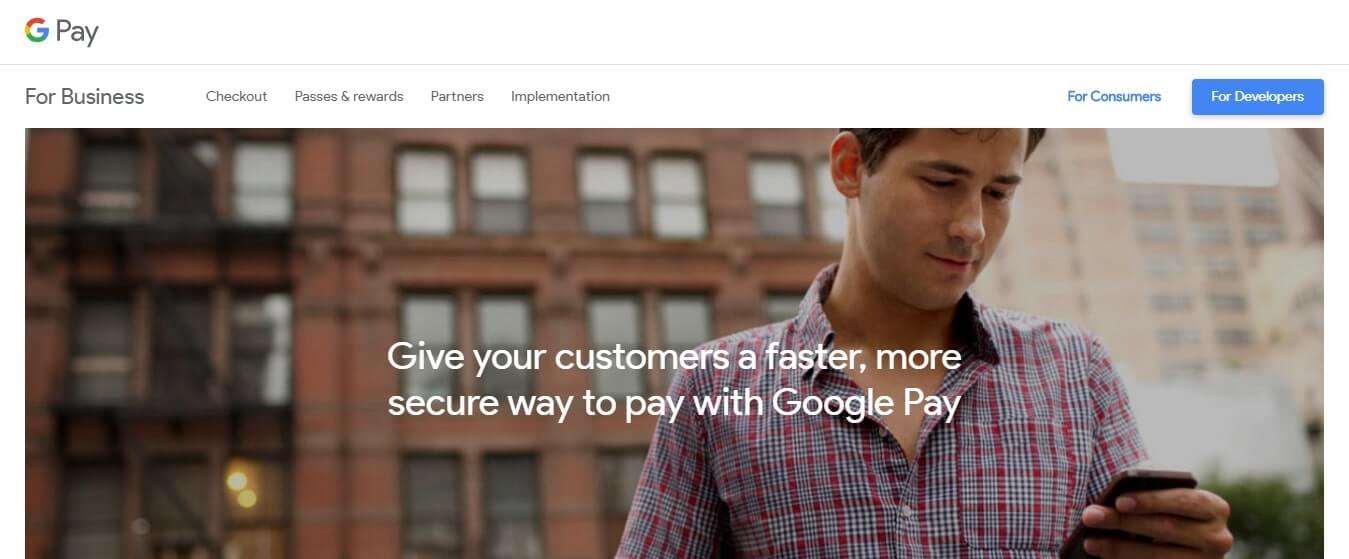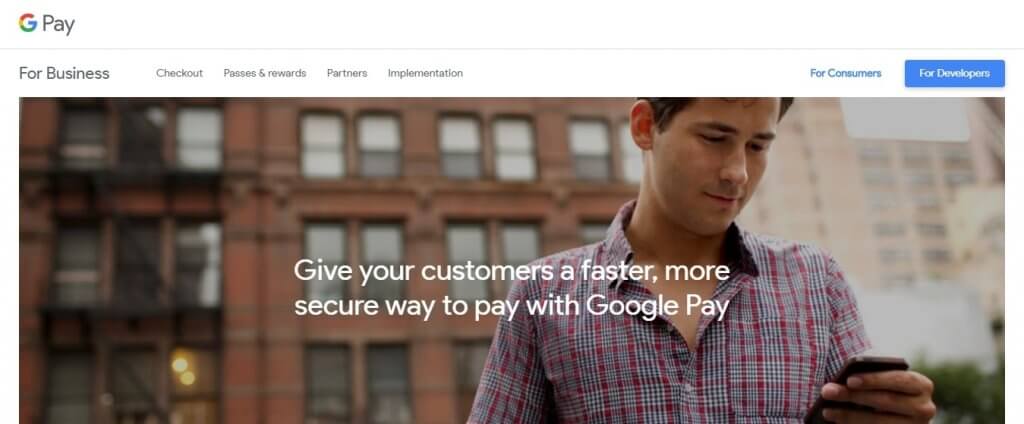 Google Pay is one of the areas where the search giant competes with Apple directly. Even though Android phones account for 85.9% of all smartphones, Google Pay is only adopted by 5.3% of all smartphone users.
This may be due to the fact that Android runs on a lot of cheaper smartphones. One major drawback of Google Pay is that Android devices aren't updated as often as Apple devices. Many devices are running on outdated OS which leaves them exposed to security breaches.
An advantage is your customers can use Google Pay on any device and via most browsers. This is in direct contrast to Apple pay which limits you to the iOS ecosystem.
It's important to note that Google Pay itself isn't a payment processor. It's an API that facilitates transactions through Payment processors like Stripe.
Fees: There are no fees for merchants
Settlement: It takes 2 – 3 days for your funds to be withdrawn to your bank account but debit withdrawals are instant.
Conclusion
The online payment methods you decide to support can have a tangible impact on your business. When you get it right, it creates a frictionless experience for your customers and encourages repeat purchases. When you get it wrong, you lose revenue without knowing it.
Start with one or two payment methods and listen to feedback from your customers to understand what they like and dislike. You may find out they're not interested in Apple Pay or only use credit cards. You never know until you ask. Let me know what online payment methods you're using in the comments or would like to know more about
Daniel Ndukwu is a regular contributor to the PayKickstart blog. He has extensive experience with online businesses, conversion optimization, and subscription revenue models. When he's not writing insightful content, he works with other entrepreneurs to help them grow their bottom line.