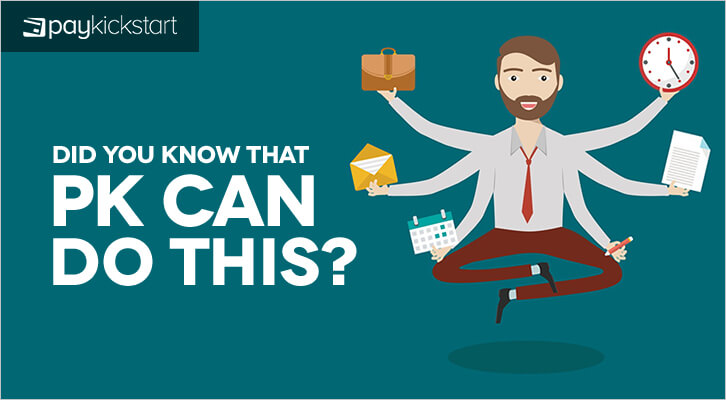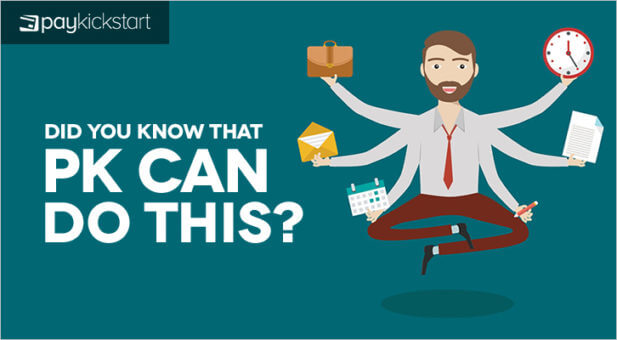 We've been hyping up PayKickstart for some time now, and you might be intrigued, to say the least. Payment processing is pivotal in any business with an online sales base. Without accurate, secure, and efficient payment processors, you'll suffer tremendously with acquiring the payments from your customers which can influence your conversion rates and, ultimately, your profits.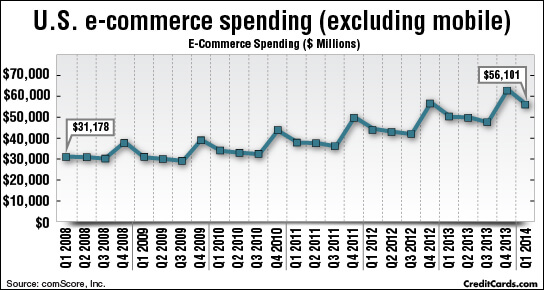 Did you know: Online sales (excluding mobile) took a dip after the Great Recession, but they have since picked up, nearly doubling between 2008 and 2014 (
Source
).
Let's take a look at your payment methods that you're currently using. A few probably come to the forefront: Braintree, Swipe, PayPal, standard credit cards, etc. There are a ton of processing systems out there, and you may be using more than one as well.

The benefit to using a processing system is that you get more than just payment acceptance; many of these systems also allow for payment tracking and other data analytics as well. Many modern payment platforms also allow for web and mobile payment acceptance, making it easy to take your business on-the-go if you aren't just selling from your desktop at home.
These traditional payment platforms get the job done, but as our own business evolved, we were looking for more from our payment processors. We wanted better insights into our customers, better analytics for our profits, better ways to turn visitors into customers, higher ticket sales per each customer who checked out, fewer shopping carts abandoned, and better ways to pay our affiliates.
That's why we created PayKickstart.
PayKickstart is the world's most powerful, revolutionized shopping cart and affiliate solution. We pinpointed what could be better with our sales funnels, and sure enough, payment processing was a big piece of the puzzle. Now, we're able to bring our solutions to you.
So what can PayKickstart actually do?
PayKickstart ramps up your traditional payment methods to provide you, your customers, and your affiliates with a more efficient solution. Here are just some of the key features that you'll find with PayKickstart:
No Transaction Fees
If you've ever had to pay a transaction fee to accept a payment, then you know how these fees can chip away slowly but surely at your profits. With PayKickstart, you aren't paying for every transaction. You pay for the software rather than by transaction, so whether you're processing thousands of payments or just a few, you're still paying the same fee.
1-Click Upsells
The power of the one-click upsell is truly unmatched. You're not only looking to get more leads, but you're also looking to make the most of each lead when they convert to becoming a customer. That means upselling your customers in ways that are easy and quick. We wager to say that a majority of folks who abandon their cart or leave upsells on the table do so because they're met with long forms to fill out when transacting their payments.
Instead, PayKickstart keeps their information stored so that after they make their first purchase, their payment forms for upsells are already automatically filled out. With PayKickstart, it's as easy as a single click to get your customer purchasing more products from you.
Simple Integrations
PayKickstart integrates with many of the common payment processors that are used today including PayPal, Braintree, Swipe, and credit card merchants to name a few. At the same time, you need to be able to integrate with other services as well.
Autoresponders and subscription services can keep your customers in the loop and coming back for more, which is why integration systems are so important. When customers input their information into your payment processor, their info can automatically connect with your autoresponder systems as well.
With PayKickstart, integrating all of your other systems only takes a few steps, and our tutorials are concise enough for you to be able to set up your integrations in just a few minutes. Simplicity is key, and PayKickstart gets to the meat of the matter faster.
Mobile App
Worldwide mobile app revenue has surpassed $41 billion dollars (Source), which means that if you're not working with a system that has a mobile app, then you're most certainly missing out. Our mobile app for vendors and affiliates alike ensures that you have access to your PayKickstart information, statistics, and company profits anywhere where you have your mobile device. It's easy to use and quick to access.
Instant Affiliate Payments
Affiliates work for you because they're paid every time by you when they help you get customers and sell your products. When you delay their payments, you're working against the rewards system. When you reward your affiliates instantly for every sale they make for you, you're ensuring that they're motivated to continue to do better, sell more, and work better for your business. With PayKickstart, you can set up payments to happen the moment a sale is made by an affiliate.
Audience Builder
It's all about categorizing your visitors, leads, and customers into different groupings in order for you to better cater to their needs. It would be inefficient and even counterproductive to continue to market a product to a customer who has already purchased an item. With audience builder, you can separate customers based on where they left off in the sales funnel in order to market more efficiently.
Premium Features
In addition to the standard PayKickstart features, premium account holders will have access to a multitude of advanced features as well including:
Insights:

Break through the noise and useless data and have all of the most valuable data brought to the forefront. Insights allows you to gather intelligence around your customer buyers habits and technical information

Demographics:

Demographics allows you to gather automated intelligence and data about your buyers like you've never seen before. By using private APIs and publicly-available data like social profiles, Demographics is able to give businesses and marketers a clear insight into the real personality of their target customers.

Surveys:

Surveys were designed to gather vital customer feedback and input on auto-pilot.

Uptime Monitoring:

Save potentially hundreds or thousands in revenue by acting fast and being the first to know if your server or website goes offline.The second your website goes down, Uptime Monitoring sends you an email and/or SMS notification, giving you the opportunity to respond quickly and get your site back up and running.
There's a ton more packed into this revolutionary system, and this isn't even all of it. These key features are just some of the benefits you'll find with PayKickstart.
You tell us: What would make your payment processing system better? What features are you most excited for with PayKickstart?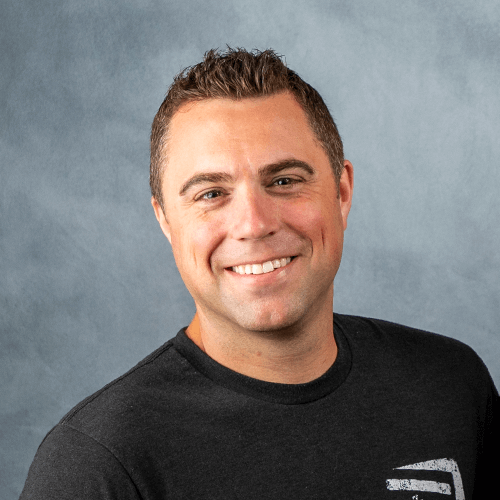 Mark Thompson is the co-founder of PayKickstart.com – a SaaS that is reinventing the modern-day shopping cart and affiliate management, helping thousands of businesses and Entrepreneurs sell more, maximize customer lifetime value and automate subscription commerce.
Mark has spent over a decade in the world of marketing and software, selling over $20+ million of his flagship training programs and software.