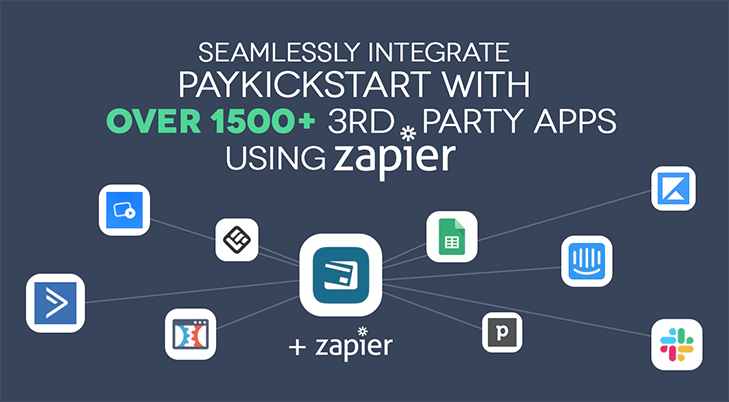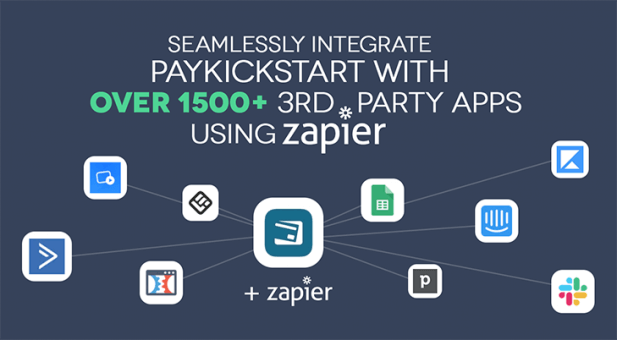 At PayKickstart, we offer more than 50 native integrations with 3rd party services and applications.  Unfortunately, with there being literally thousands of apps people use to help run their businesses, we simply cannot support native integrations with all of them.
It's the reason that we have partnered with Zapier.  
Zapier is an online automation tool that enables you to connect two or more apps to automate repetitive tasks. The great thing about Zapier is that it doesn't require you to have knowledge in coding and you wouldn't have to hire developers to build the integration for you. By connecting Zapier to your PayKickstart account you will be able to connect more than 1500+ apps and trigger automatic responses. 
Connecting your PayKickstart account with Zapier enables you to seamlessly integrate any application from Zapier's directory. It allows for an instantaneous transformation of your information between your favorite apps. To learn how you can connect your PayKickstart account with Zapier, you can visit our knowledge base article in which you will find a step by step procedure. 
When creating a zap you would choose one of the triggers for which the event would automatically get started. 
Here is a list of current triggers you may choose from: 
New Order
New Subscription
Cart Abandonment
Subscription Canceled
Rebill Success
Failed Transaction
Rebill Failure
Refund
Payment Details Updated
…and we're continuing to add more!
When creating Zaps, you would combine a trigger (for example "Rebill Failure") and Actions (for example "Create Campaign") to complete an action in one of your chosen apps when a trigger occurs within PayKickstart. We are actively working on adding even more triggers within Zapier which you will be able to use to pass data to any of the 1500+ 3rd party integrations and apps within their directory. 
We have created a few templates that will help you get started: 
These are just some of the many ways that you can use Zapier with PayKickstart. To find out more about PayKickstart integrations powered by Zapier – check out their main integrations page and choose from 1500+ apps that they have to offer.

With Zapier you can easily add data to your spreadsheets, connect and send data to your favorite CRM application, or integrate with other platforms that we currently do not offer an in-house integration for.

Now you will be able to save valuable time and automate your workflow. Simply create a Zapier account and connect it to your PayKickstart account and start creating zaps that will automatically work on your behalf, allowing you to focus on other important tasks for your business.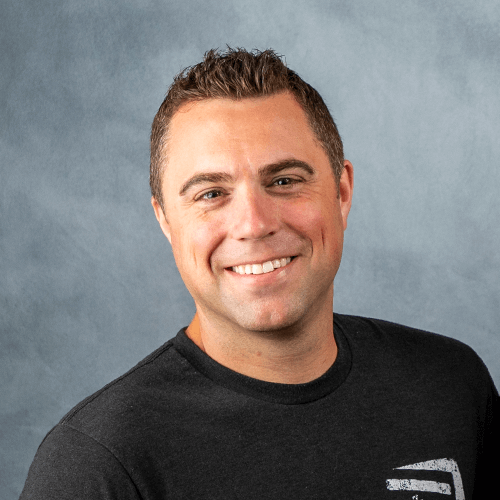 Mark Thompson is the co-founder of PayKickstart.com – a SaaS that is reinventing the modern-day shopping cart and affiliate management, helping thousands of businesses and Entrepreneurs sell more, maximize customer lifetime value and automate subscription commerce.
Mark has spent over a decade in the world of marketing and software, selling over $20+ million of his flagship training programs and software.