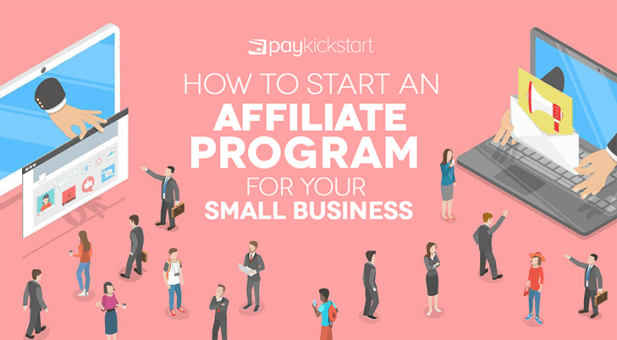 Affiliate marketing has continued to be an important profit generator for everyone from businesses to influencers. If you have watched YouTube videos recently, you will have noticed that sponsorships with built-in affiliate programs (think access and sign up codes) have become bigger than standard monetization.
A similar trend is seen with affiliate programs versus pay-per-click ads, in the wake of ad blockers and a certain cynicism about advertisements online.
Yet, for many small businesses, the idea of creating an affiliate program is an intimidating one. It is an unfamiliar concept for many who are just taking on the task of learning to market on the digital stage. Small business owners may even feel that they are too tiny to attempt it.
While it might be a big undertaking, it is worth the effort. Let's look at some facts about affiliate programs:
According to Mediakix, an incredible 81% of all established brands are taking part in some kind of affiliate marketing. Not all of those businesses are large ones.
Business Insider has found that 15% of all digital media ad revenue is coming from affiliate programs as of 2019.
Rakuten claims that the majority of those involved in affiliate marketing are taking part in multiple networks at a time. That shows the potential for gaining members without risking a fight with the competition… there doesn't have to be any competition!
Affiliate Programs In Context For Small Businesses and Digital Entrepreneurs
I have noticed that many people seem to think affiliate programs are somehow different when they are done by small businesses versus major corporations. Ditto with those who are using them as influencers rather than some kind of LLC or website. That just isn't true… the concept is the same.
Affiliate marketing is simple, at its core. You are creating a partnership between you (the business) and the affiliate member (the customer) in order to drive leads to your product. For example, let's say you have developed a mobile game that is being marketed for both Android and Apple players. How do you get people to try it?
One way would be to contact a select number of influential YouTube content creators with more than 100,000 subscribers. You make a deal with them that pays them for doing an ad a certain number of their videos per month. That ad includes an access code that is unique to each YouTubers. The content creator gets paid based on how many people join up using their code. The joiners get something special for signing up using that code.
From there, you can offer a second tier to the joiners, as well. If they share with their own unique code auto-generated when they sign up for the game, they get special features or items in game for each person who signs up and downloads the app. That is a second level of an affiliate program that makes it affordable to keep the chain going.
Now, if you can do that for an app, think of what you can do for a small business.
Getting Started with Affiliate Marketing
One of the biggest mistakes small business make when they start out is thinking too big when they settle on their incentive and the audience they will be promoting to. The best way to begin an affiliate marketing program is a little bit at a time.
Remember what the stats above said before: most people who take part in this type of programs will get involved with a lot of networks – which means they are expecting a bit of bacon from you, not the whole pig. You have to have a realistic view of what you can afford to provide and what will be valuable to the affiliate member.
Another example would be if you run an online platform that helps self employed people, such as freelancers or other small business owners, to manage their payments and taxes easily through the year. What would be an appropriate tier system for those members to promote your product?
For direct advertisers, such as bloggers and vloggers, it could be a certain percentage of the fees for the first month of service signed up using their tracking URL.
Not all of your incentives have to directly cost you money and those that do cost money don't have to cost a lot. Remember that you can do a lot with a little.
Use PayKickstart to Power Your Affiliate Program
You don't have to have any technical skills or hire a dev team to start an affiliate program for your business. PayKickstart can help you set up both your shopping cart and your affiliate program.
From creating a unique tracking URL for your individual affiliates to use to tracking their progress and payouts, PayKickstart will help you on so many levels.
Here are a few additional resources for you to read: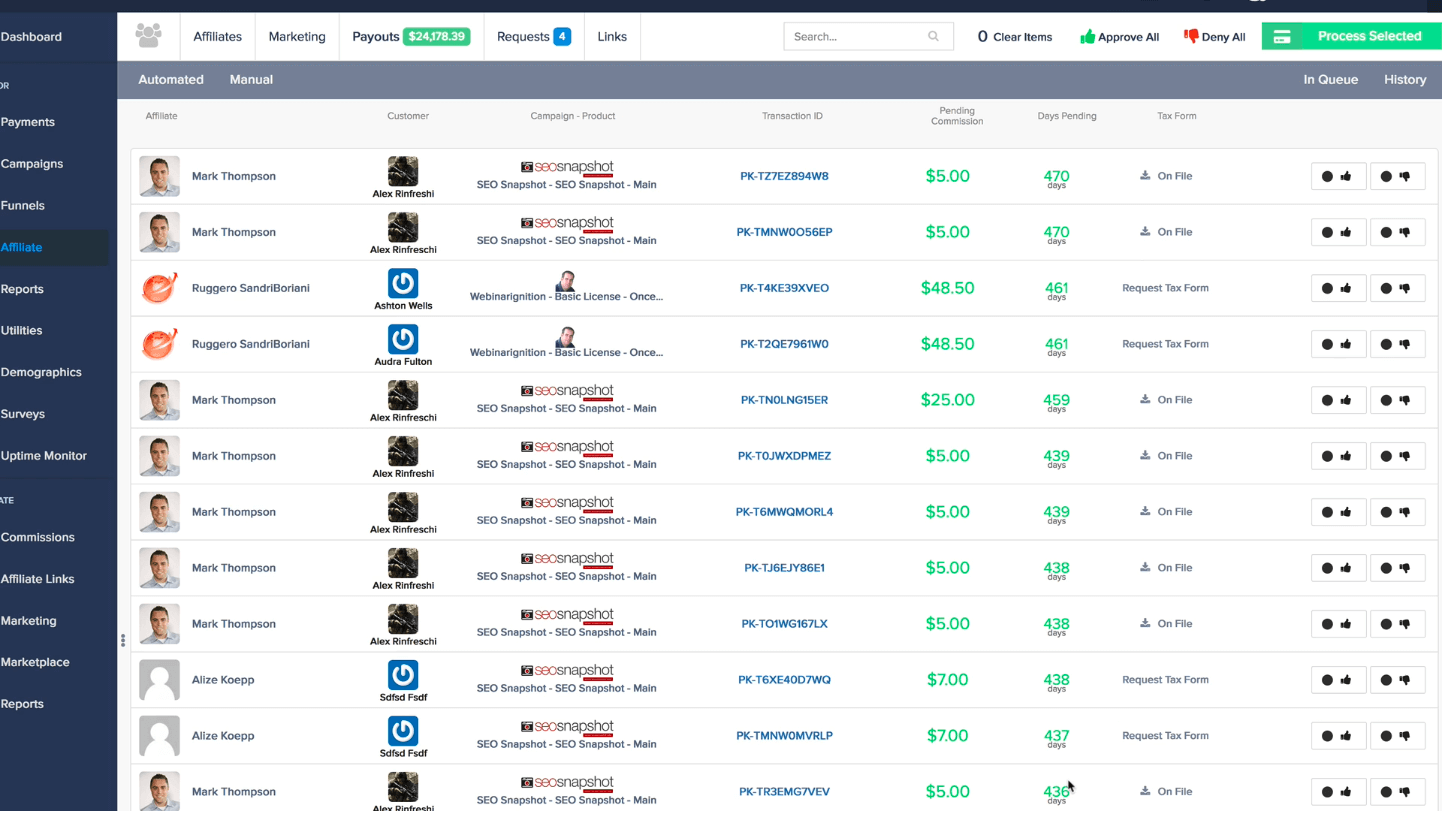 Readjusting For Scale
My advice would be to go with a small, simple affiliate program in the beginning. Choose five or less influencers and find the percentage you can go to them with that works within budget. Come up with a direct tier system that doesn't cost anything but keeps them engaged (like the game example, with in-app items that would normally cost money). Create a solid, loyal base of program members that will grow along with the program.
From there, you will be able to scale up as your brand's popularity grows. You can increase your influencers and start advertising through more blog and website owners, social media celebrities, etc.
If you want to see a brand that has managed to really get this idea down, look at NordVPN. They started with a few small promotions here and there, usually on niche YouTube channels that had some kind of tie in that worked with online security. Now you see them everywhere and their user base has exploded as a result. Their progress really shows the slow-but-grow method that affiliate programs are especially suited for.
So, you may think that your small business is too small potatoes to start in the world of affiliate programs. But if you take a look at how easy it can be to start the chain, you will realize that it is one of the more accessible marketing options at your disposal.
Join PayKickstart to get started.
Ann Smarty is the Brand Manager at Internet Marketing Ninjas, as well as co-founder of Viral Content Bee. Ann has been into Internet Marketing for over a decade, she is the former Editor-in-Chief of Search Engine Journal and contributor to prominent search and social blogs including Small Biz Trends and Mashable. Ann is also the frequent speaker at Pubcon and the host of a weekly Twitter chat #vcbuzz