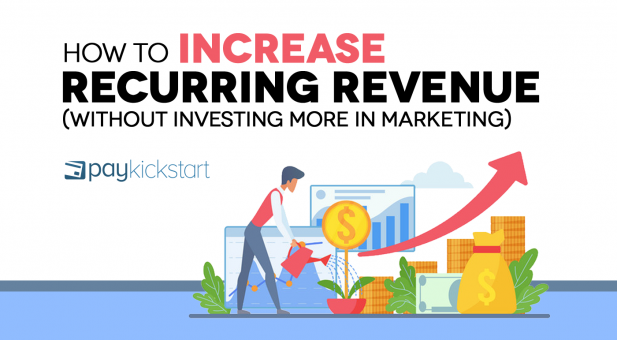 We tend to be always looking for ways to attract new traffic to our sites in an effort to increase our subscriber base.
Yet, tapping into your existing userbase is what should be your priority for two important reasons:
You already invested in attracting them to your site, so it may not require any further investment
Those people are already registered at your site (either as free or paid users), so they know your brand and may be much easier to convince to buy from you than total strangers.
This means free marketing and better conversions.
Should I say more?
Here are a few ways to increase your recurring revenue without spending more money on marketing:
1. Take the Full Advantage of Upsells (without Going Crazy)
An upsell means offering a complimentary product that your customer may be willing to buy on top of what they initially added to their cart.
Upsells may be incredible revenue boosters. They have been found to double both the average customer value and the total revenue.
How to add upsells using PayKickstart?
PayKickstart enabled you to implement an effective upselling strategy by using the "Order bump" feature: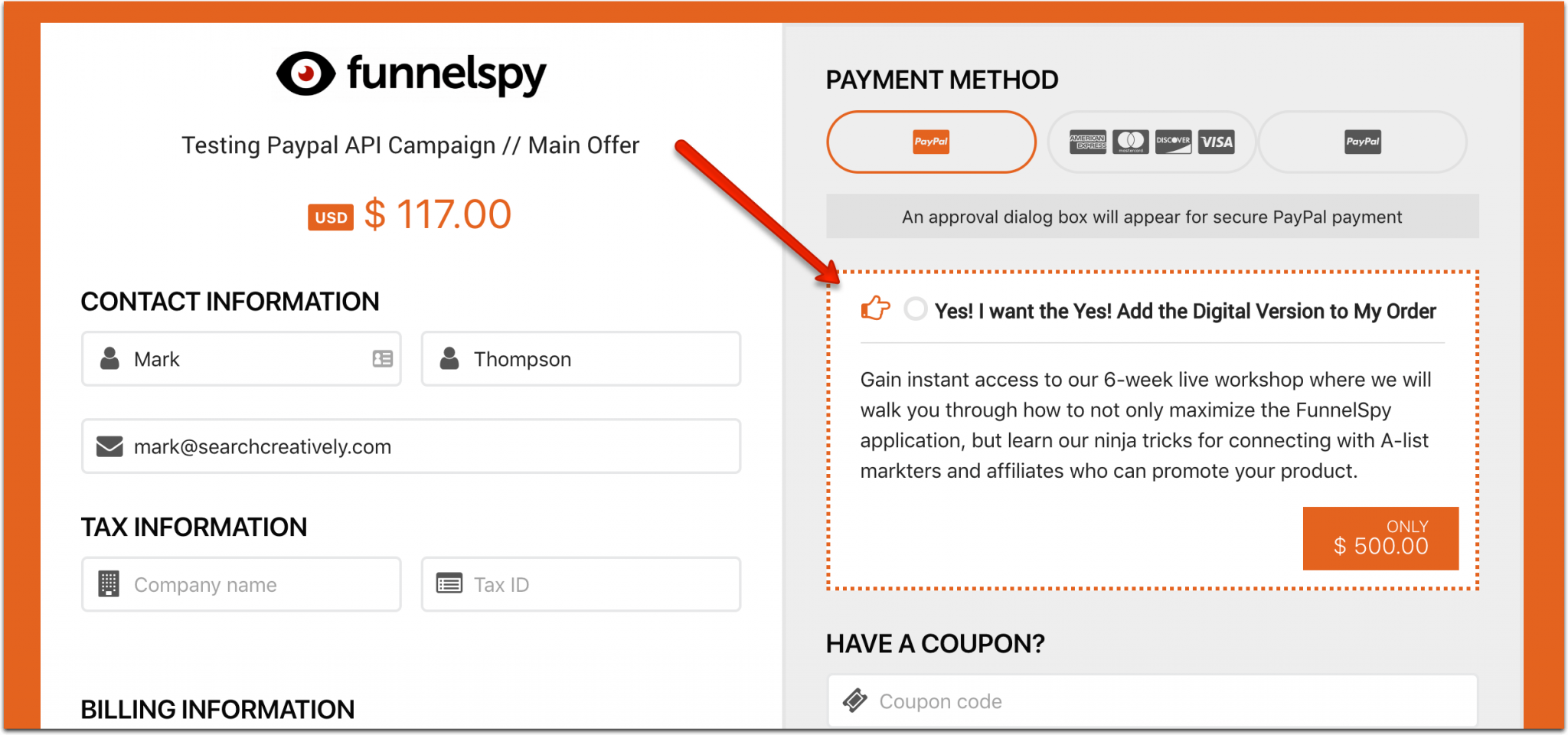 To add an order bump, you need go to Funnels and click "Edit Funnel" to enable "Order Bump":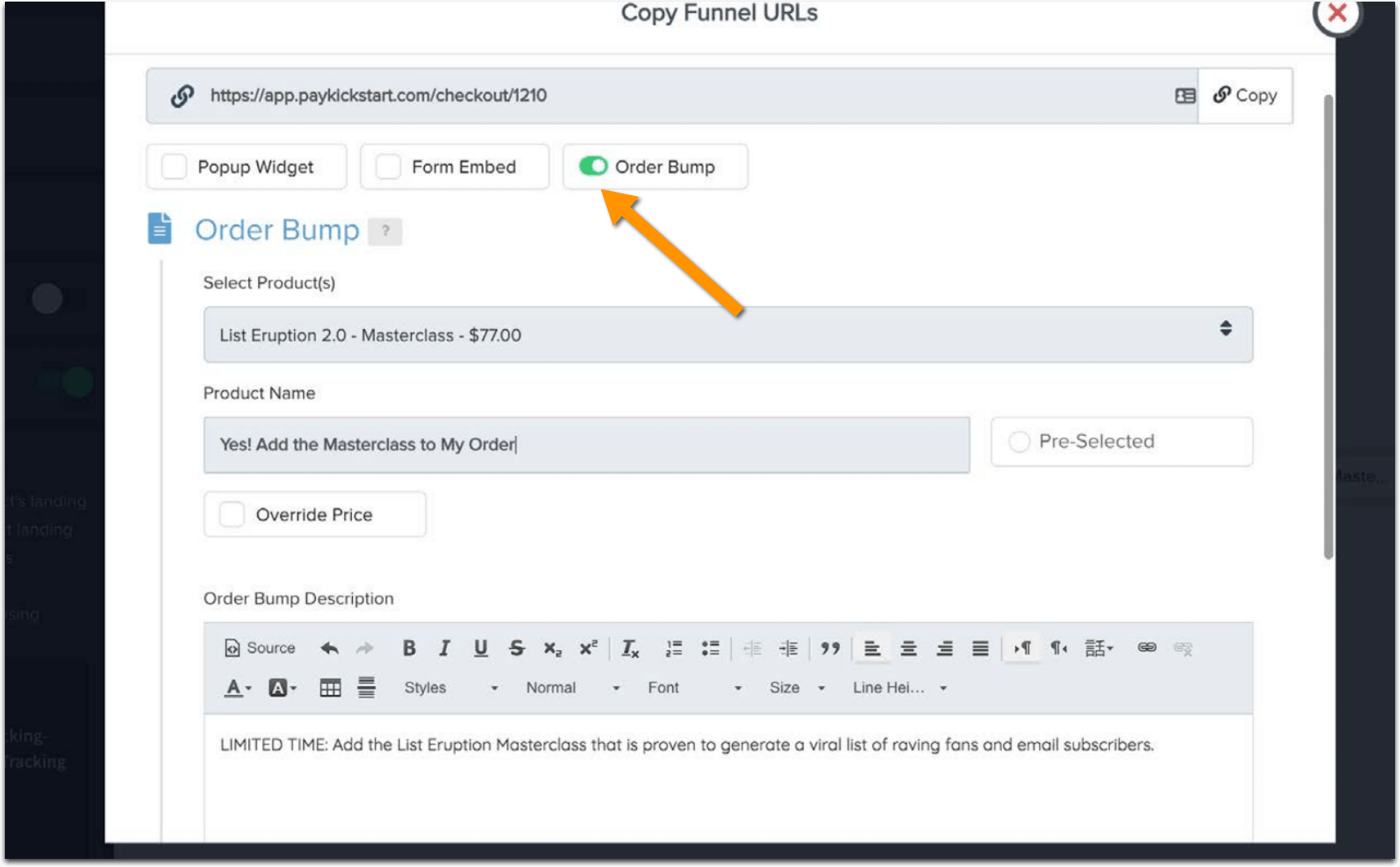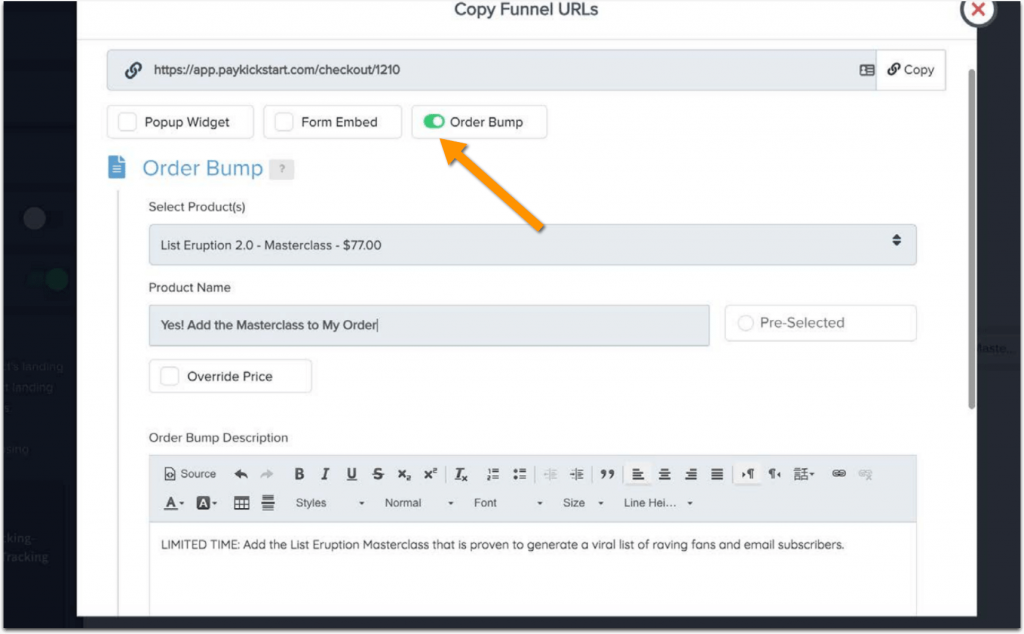 2. Add Usage-Based Billing
Usage-based payment model (also referred to as consumption-based, metered and pay-as-you-go billing) is one in which customers are billed based on how much of a service or software they are using.
Usage-based billing is most effective when you combine it with your regular subscription. This way usage-based billing adds up on your steady revenue from recurring payments.
Plus, it gives your users flexibility to expand on their consumption based on their ever changing needs.
How to add usage-based billing using PayKickstart?
To enable usage-based billing using PayKickstart, you need to:
Go to "Campaigns" section to the left of your dashboard
Select the product you are enabling the consumption-based billing for
Choose "Edit product settings".
Click the "Enable Usage Billing" feature.
After that, you will need to use the API call to report to PayKickstart the amount of the product used. Read the full instructions here.
3. Set up Email Automation to Send Payment & Upgrade Reminders
Email automation is able to scale and automate your sales funnel to take care of all the bounces and distractions preventing users from completing their payment cycle.
It is a good idea to send automated reminders to:
Send reminders to complete sales (to reduce cart abandonment)
Incentivise feedback to engage your current and "almost" customers
Send "We Miss You!" emails to hear from your inactive clients
Again, reduce failed payments
How to add usage-based billing using PayKickstart?
PayKickstart handles the cart abandonment emails for you. It uses the pre-built and tested cart abandonment emails for each failed attempt. You can customize and personalize each template, of course: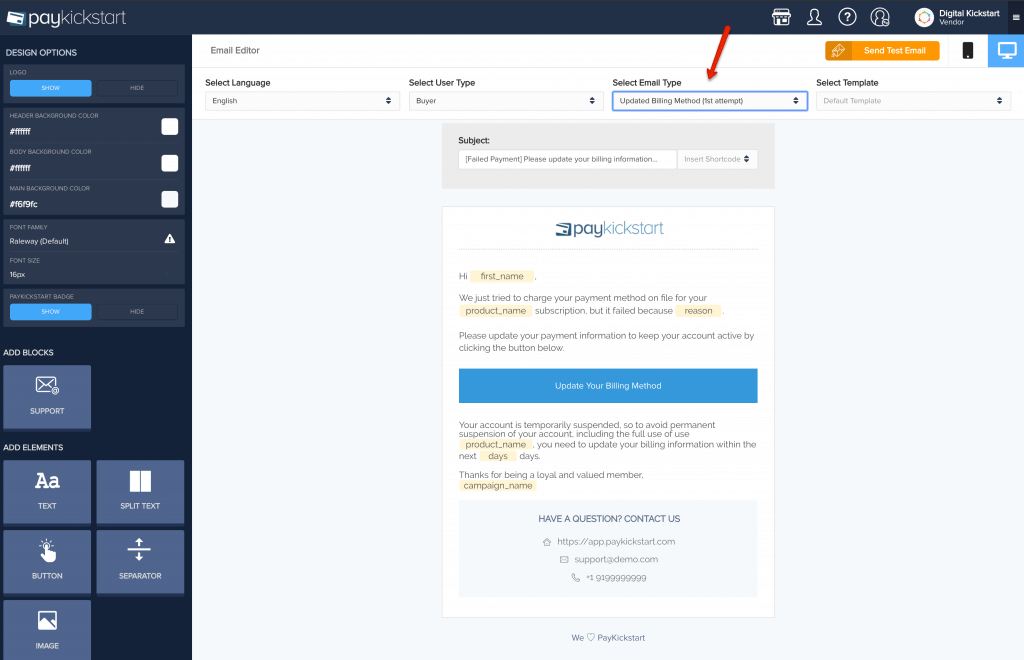 For all other email automation needs, use any of the available integrations including Getresponse, Mailchimp, ConvertKit and more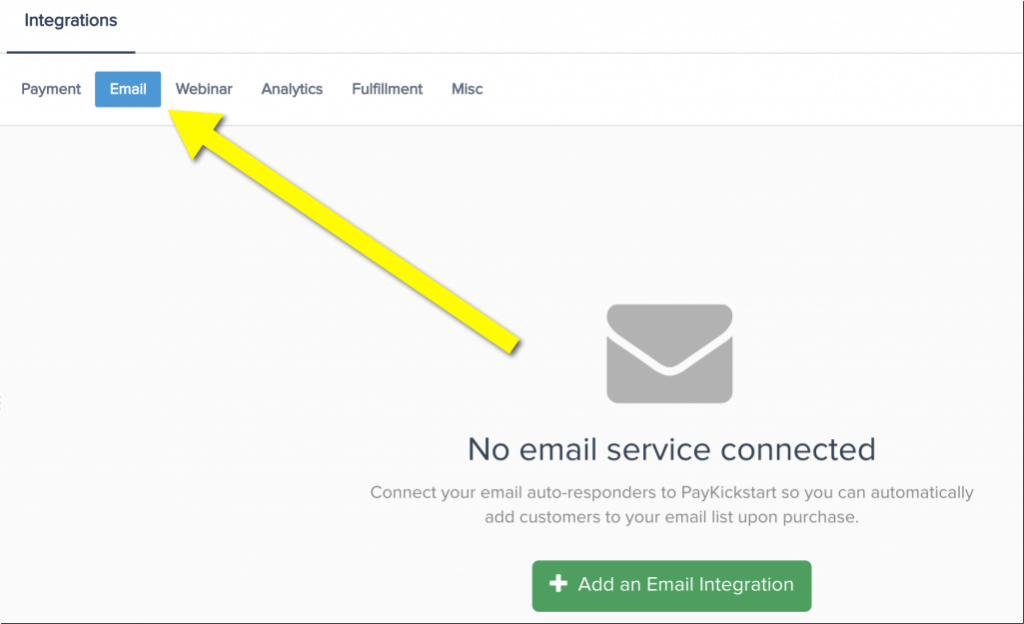 4. Start Saving Those Failed Payments
Credit cards expire and PayPal balances can get exhausted. Failed payments are happening more than we like to admit affecting our monthly revenue.
There should be a good plan on how you are recovering those payments without canceling the membership right away.
A failed payment doesn't mean your customer wants to stop working with you. A good revenue recovery process may win back up to 50% of failed payments.
How to start saving failed payments using PayKickstart?
PayKickstart offers a Subscription Saver feature helping you recover your customers' failed subscription payments. It sends three email notifications to the customer prior to canceling the account:
The moment when the payment fails,
Three days after the failed payment,
Five days after: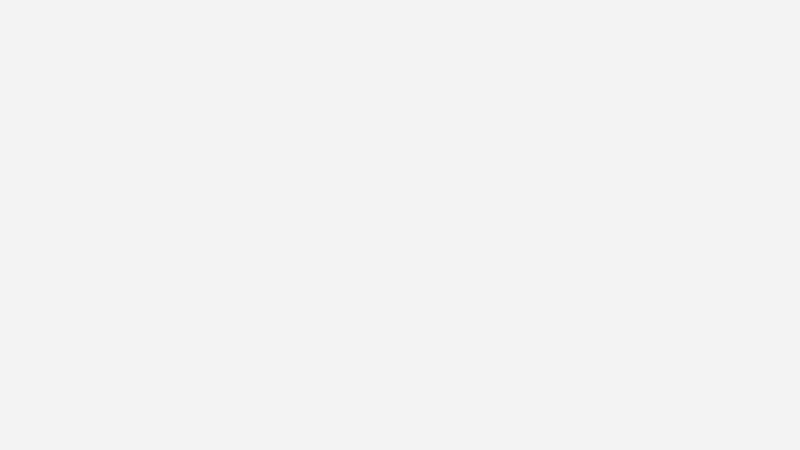 5. Start Offering Yearly Pre-Payment
Not all payments can be saved, and your business will always be facing customer churn, no matter what. But you can lower both of these numbers by allowing yearly pre-payment.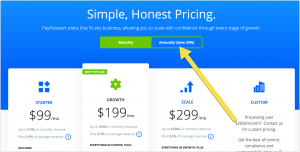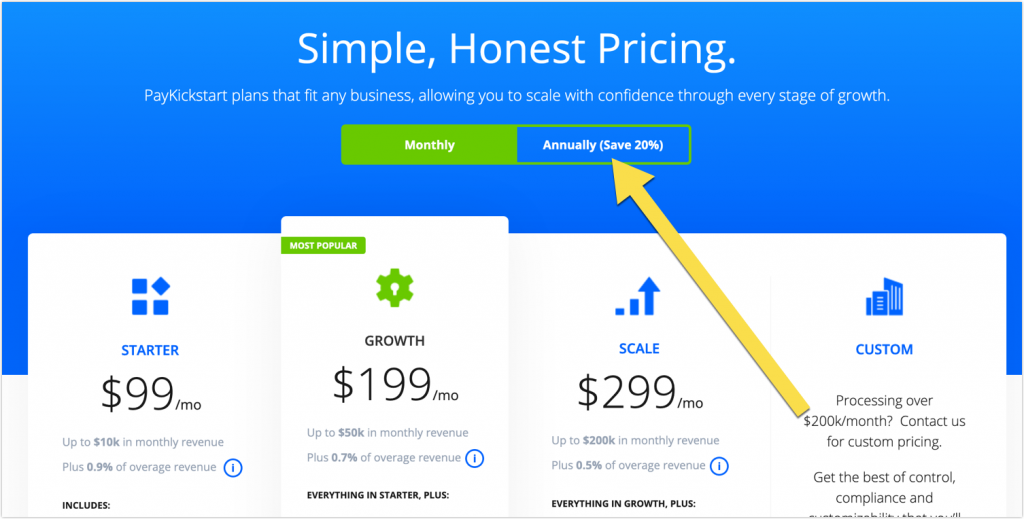 By getting customers to pre-pay for a full 12-months, you can dramatically boost customer retention and hence increase your revenue.
How to add a yearly subscription option using PayKickstart?
You can set up your yearly payment option inside your product settings where you can choose "Yearly" in the "Recurring period" section.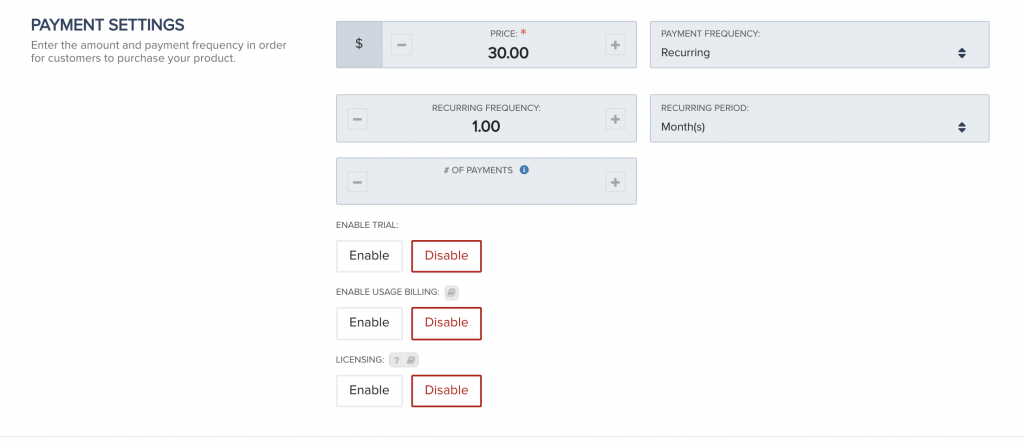 6. Try and Save Those Cancellations
No matter how great your product is, cancellations will happen. You can reduce them by:
Knowing the most frequent cancellation reason (to fix the issue)
Offering an alternative to cancellation (like another tier or a pause instead of cancelling)
How to save those cancellations using PayKickstart?
PayKickstart offers a cancellation saving option to help you identify the weak spot in your funnel or product.
Basically, when your customer is trying to cancel, PayKickstart offers them to select their reason for canceling: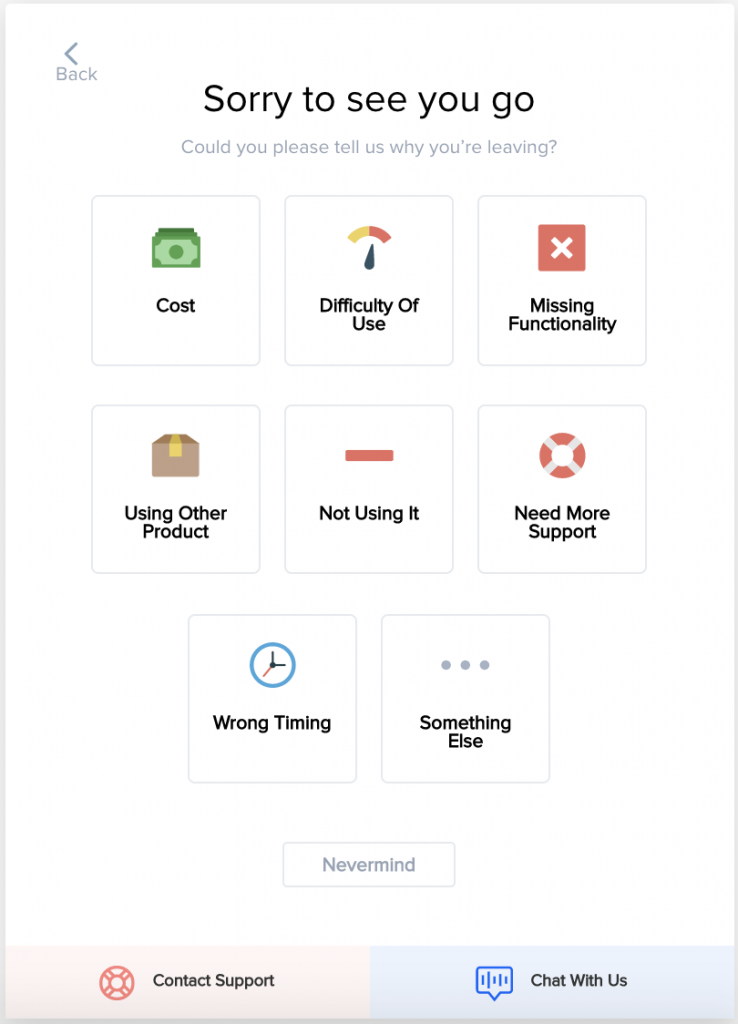 and then, based on their selected reason, it gives them an alternative solution: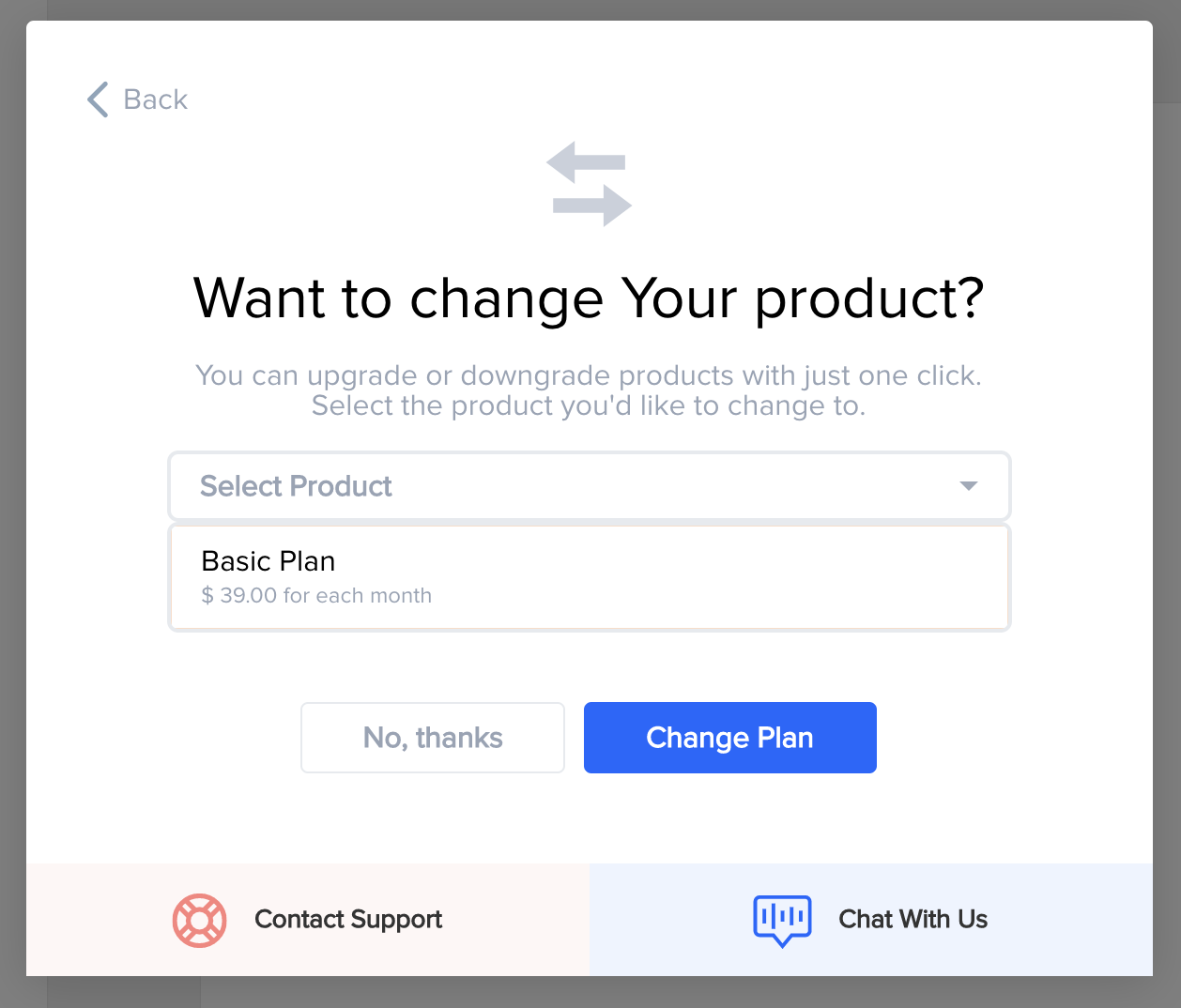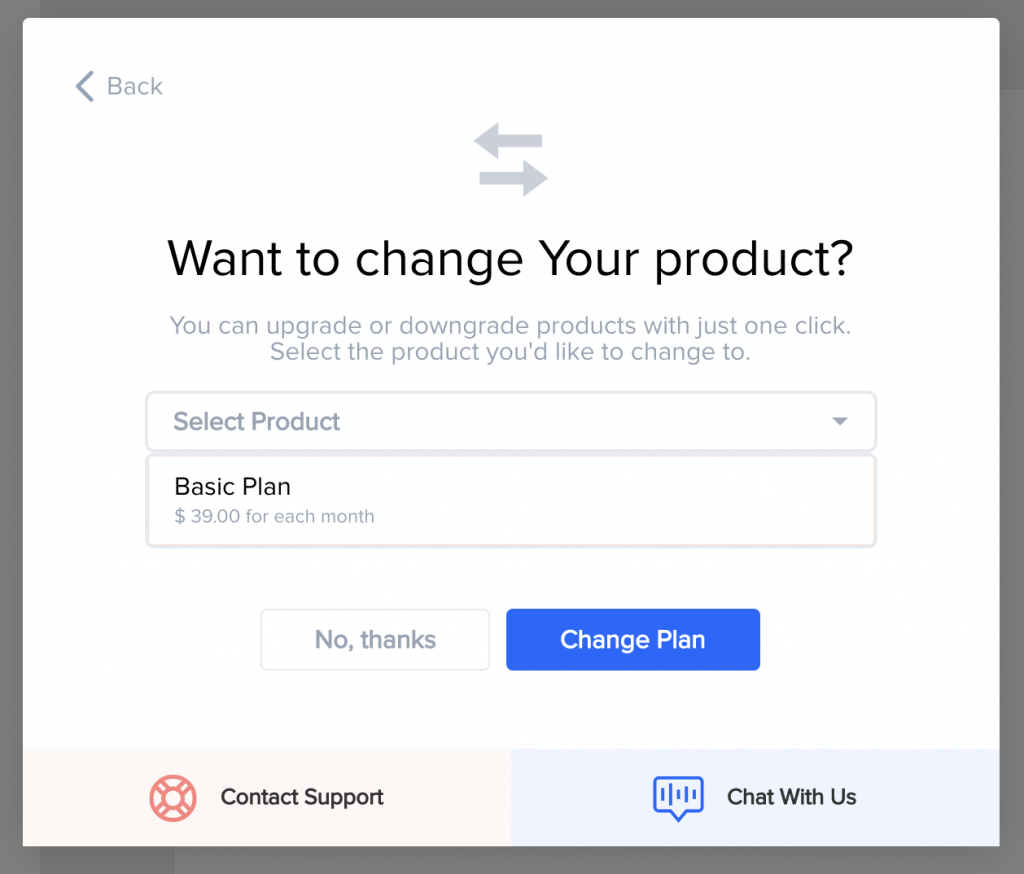 7. Make it Easier to Pay
The paying process is more important than you think. I cannot tell you how often I quit the cart because I didn't have my card handy or I didn't have the time to type all my details right away. The presence of an alternative payment method (like PayPal) or the pre-filled date from my previous payment would have totally got me through the process right away.
Make sure your payment process is as easy (yet flexible) as possible:
Set it up so the whole process happens on a single page without ever having to load a new page
When possible, pre-fill date saved from previous payments)
How to make the payment easier using PayKickstart?
PayKickstart offers a variety of payment methods you can add to your checkout page, including:
PayKickstart's checkout widgets provide a fast and smooth checkout experience by allowing customers to complete payments without ever leaving the current page.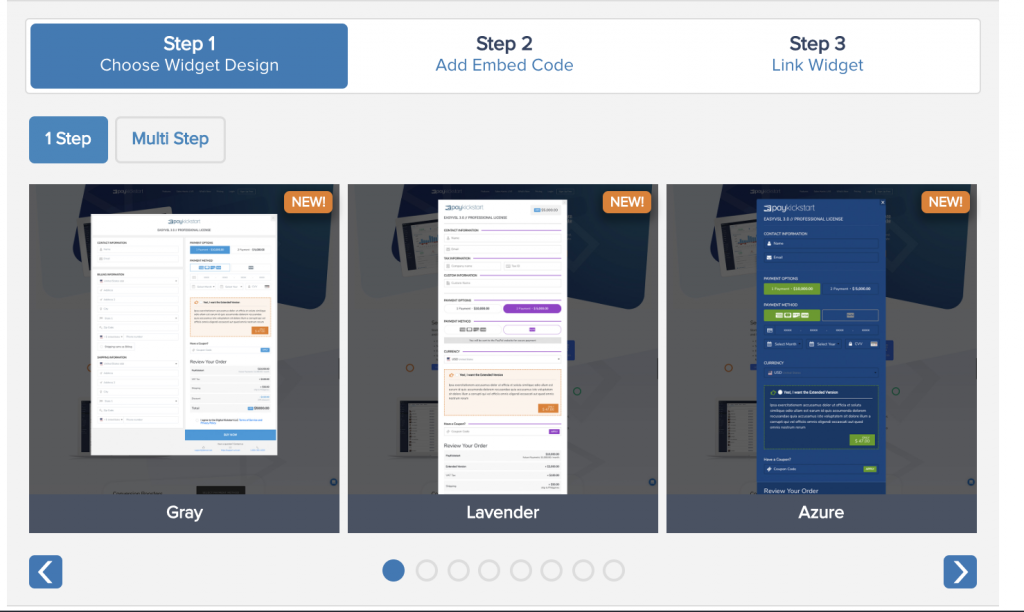 Conclusion
Creating a steady stream of recurring revenue is a great way to set up a solid foundation for your business. But there may always be a way to increase your recurring revenue without even attracting new customers.
Your current userbase already knows and trusts your brand. They may be willing to work more with you and to invest more into your product. All you need is to give them that opportunity. Good luck!
Ann Smarty is the Brand Manager at Internet Marketing Ninjas, as well as co-founder of Viral Content Bee. Ann has been into Internet Marketing for over a decade, she is the former Editor-in-Chief of Search Engine Journal and contributor to prominent search and social blogs including Small Biz Trends and Mashable. Ann is also the frequent speaker at Pubcon and the host of a weekly Twitter chat #vcbuzz