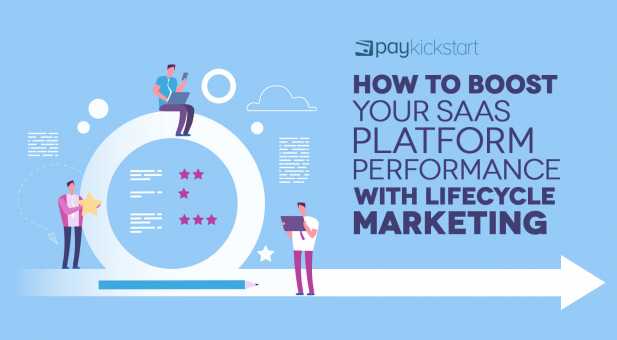 When it comes to marketing, we often talk about sales funnels, a visual representation of your customer's journey through your site, from landing to purchasing.
With SaaS and subscription business, a sales funnel fails to describe your whole customer's journey as it doesn't end with purchasing.
Your SaaS customer doesn't leave your site after the purchase has been made.
They stay with you and your ROI depends on how well you manage your relationships with them.
In fact, every recurring payment is yet another sale which wouldn't happen unless you do your subscription relationship management well.
So how to visualize and manage this type of customer's journey?
Here comes lifecycle marketing.
Lifecycle Marketing versus Sales Funnel
In essence, lifecycle marketing is very similar to the sales funnel. The only real difference is that it doesn't end at purchase.
When trying to figure these two concepts out, you'll notice a lot of arguments attempting to differentiate the two as something completely different. You'll read that lifecycle marketing focuses on the customer and the sales funnel approach focuses on sales.
Well, regardless of the nature of your business, you need sales to pay your bills, and you need customers to make those sales. So in that respect, customer lifecycle marketing is no different from a sales funnel. We need both customers and sales and both the concepts are taking those into account.
Lifecycle Marketing for a SaaS Business
There are multiple approaches as to what lifecycle marketing should include. There's "CARE" method that includes four stages:
Content: Build content that attracts customers
Automation: Create marketing automation rules to always stay connected to your users
Relevancy: Make sure your engagement methods are relevant to the needs of your different user segments
Engagement: Keep an eye on your users' activity, re-engage inactive clients, reenforce active clients, build ambassadorship, etc.
Usability and Accessibility in Lifecycle Marketing
Throughout the process, there are more things to keep in mind, like:
When it comes to ensuring your site and the sales funnel are accessible, it is more than just a compliance issue. Wikipedia defines we accessibility as
…the inclusive practice of removing barriers that prevent interaction with, or access to websites…

Wikipedia
According to Econsultancy,
It is imperative that accessibility considerations are integrated at each stage of a project's lifecycle, and are not treated as an arbitrary exercise.

James Hopkins
Luckily, there is a site that makes your site ADA compliant. The platform uses AI to crawl your site, understand its structure and make it fully accessible. You can see it in action here: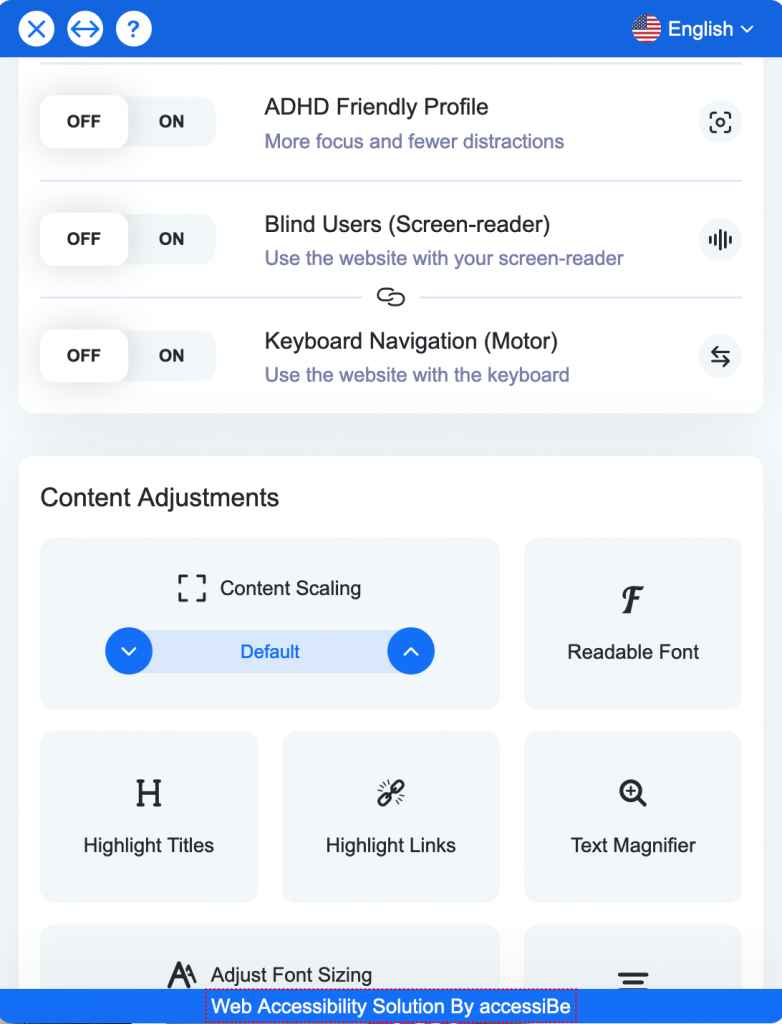 Flywheel Approach
While all those steps make perfect sense, there's still that linear approach that we are aiming at re-building here.
I prefer Hubspot's approach that views SaaS lifecycle marketing as a flywheel that represents that never-ending process of attracting and engaging customers: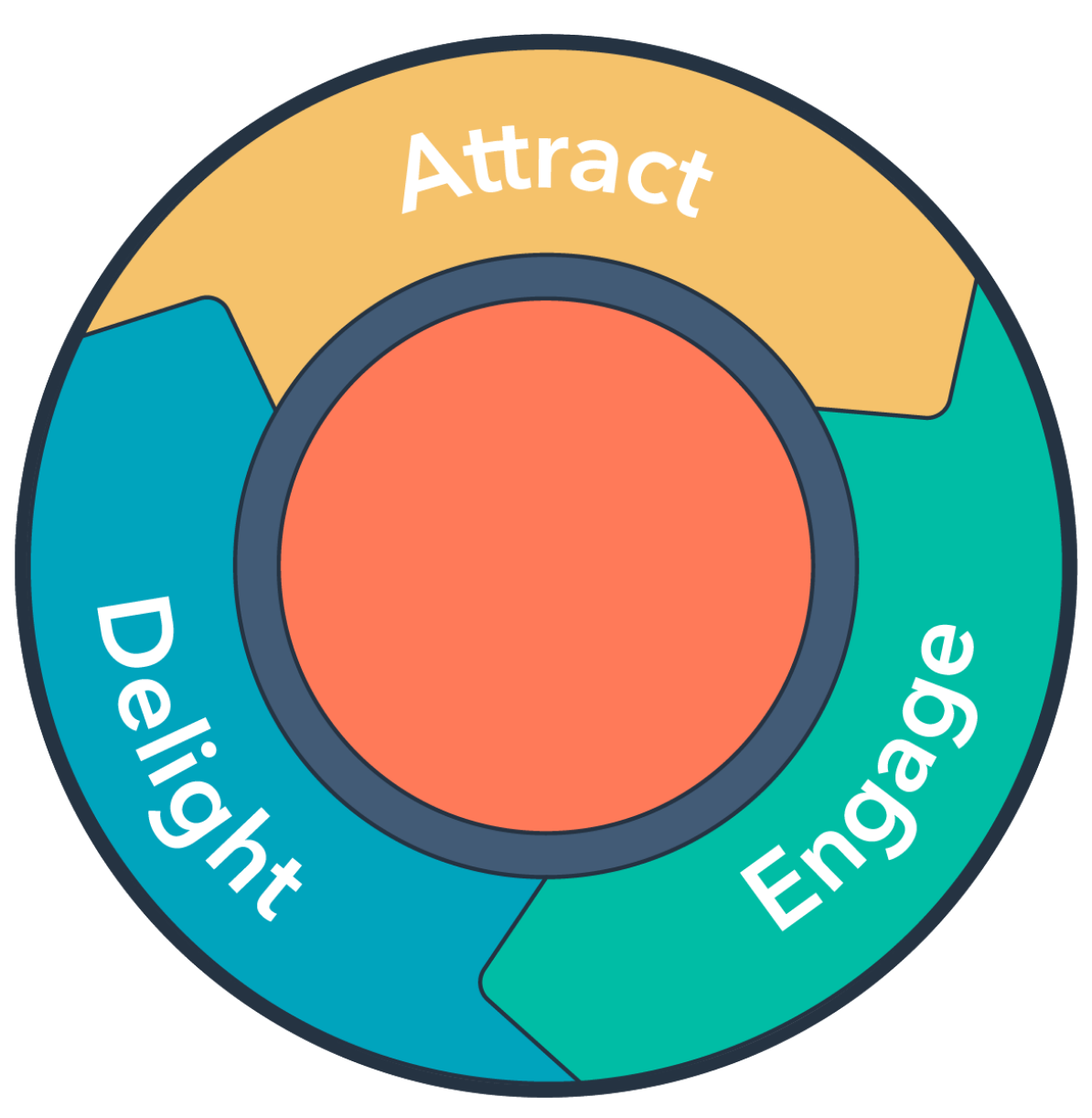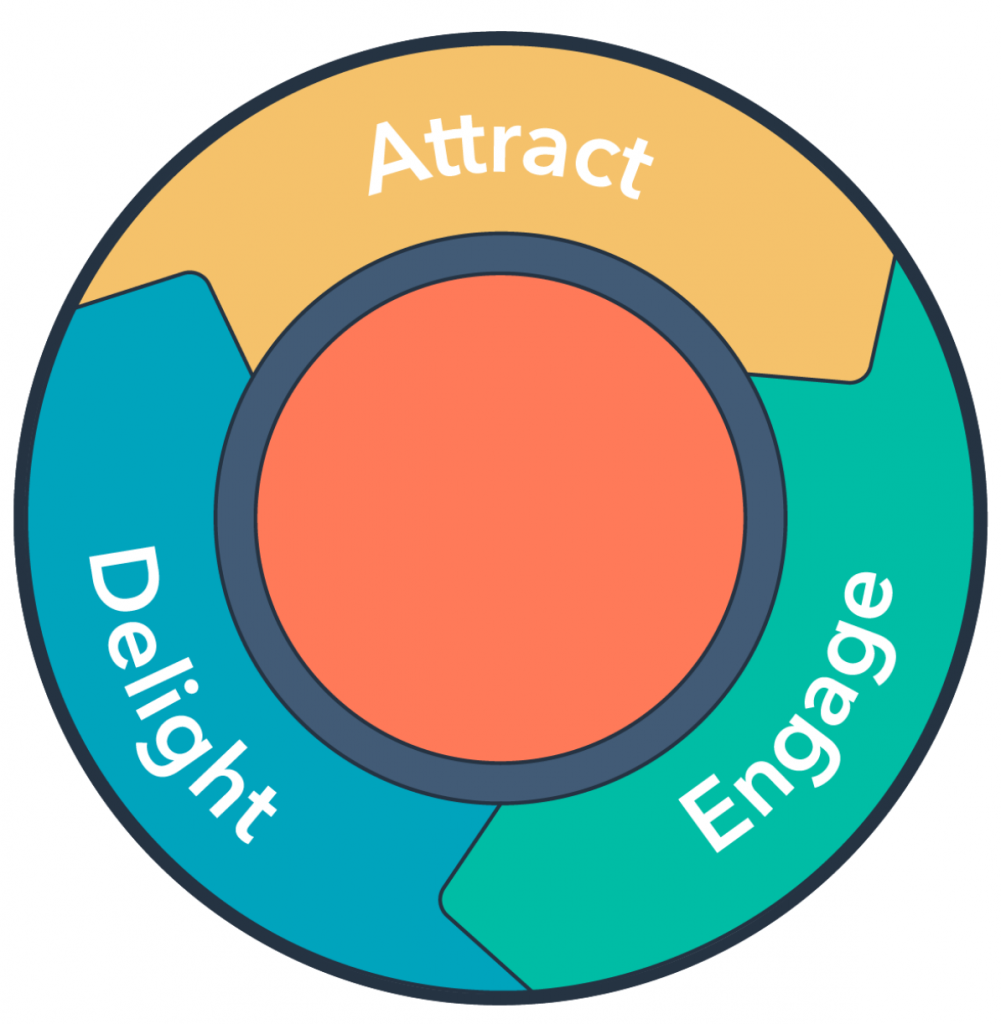 The beauty of this lifecycle marketing visualization is that each part in the flywheel powers the next one:
Attract: Get people come to your site
Engage: Get visitors do something on your site
Delight: Keep users excited enough to keep using your service
The never-ending concept motivates SaaS founders and subscription business owners to keep working on each one without focusing on a single one (like attracting).
How PayKickstart Fuels Each Part of Lifecycle Marketing
PayKickstart offers a wide variety of tools that can help you improve each part in your lifecycle marketing:
Attract: Get people come to your site
Attracting new visitors to your site is always where most marketing strategies focus on. More often than not, this part of lifecycle marketing is about creating relevant content and puts your SaaS service in a relevant problem-solution context.
While SEO is a good driving force behind creating traffic-generating content, it is not (or should not) be the only source of your customer data.
You see, anything you can find using SEO intelligence tools can also be found by your competitors. The only unique (and priceless) data you should be using to develop that "customer attracting" strategy is the data you own.
Your own customers, their browsing and buying records, as well as their direct feedback – that's what you need to be prioritizing.
PayKickstart offers two customer intelligence tools allowing you to better understand (and cater to) your users:
Demographics
PayKickstart collects and organizes loads of data around your current user base. You can access your reports inside the Customer Demographics section. There you will be able to see:
Watch the full video here: Gathering Customer Demographics & Intelligence This information is priceless for developing well-informed customer personas.
Automated Surveys
Another helpful feature helping to better understand your customers and what they find particularly useful or disturbing inside your SaaS dashboard is the Automated Surveys.
You can trigger custom surveys based on different customers' action to better understand their browsing decisions and obstacles.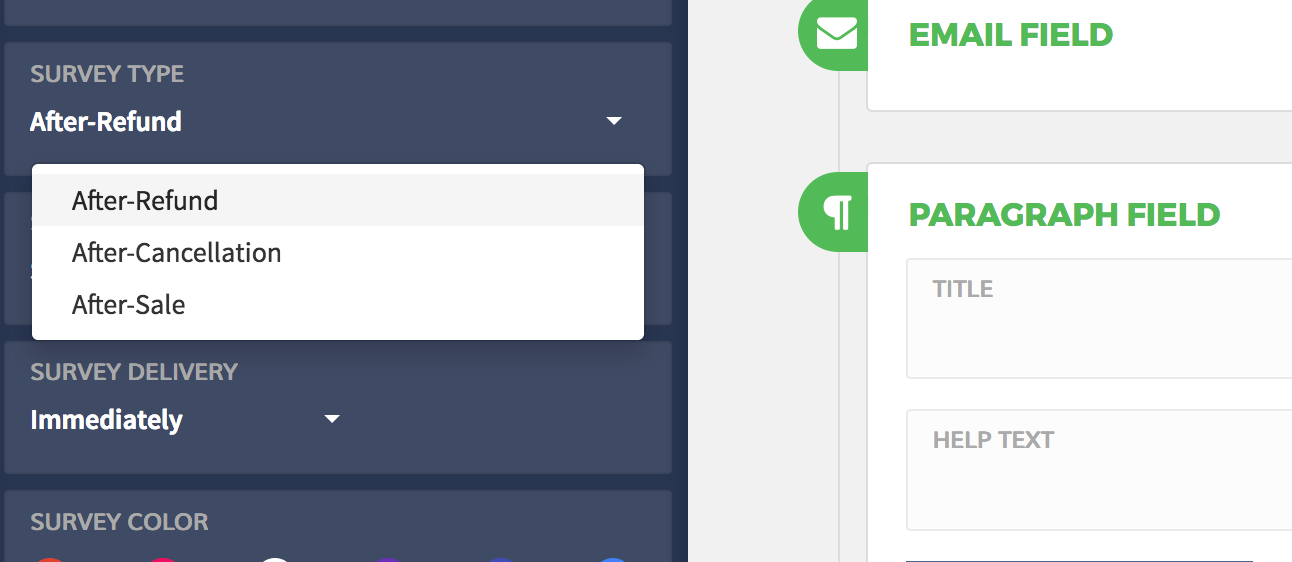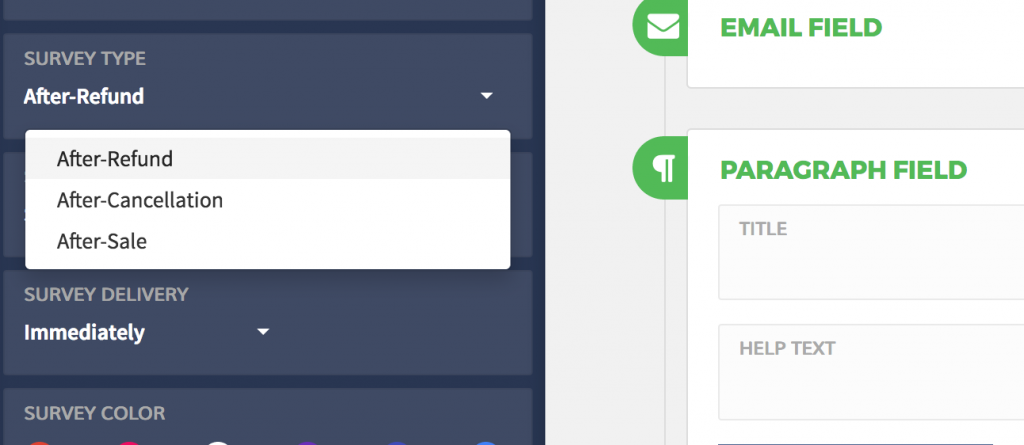 Naturally, the more users you have and the better you engage them in an on-going conversation, the more data you'll collect and the better content you will be able to develop. This is how the concept of the self-fueling cycle comes into play here.
Engage: Get visitors do something on your site
PayKickstart provides multiple tools to engage your customers and get them back to your site.
These include subscription management tools, multiple email marketing integrations, and much more. PayKickstart will manage most of your subscription relationship management process by automating:
Trial expiring reminders
Billing reminder notifications
Failed payment customer recovery emails, etc.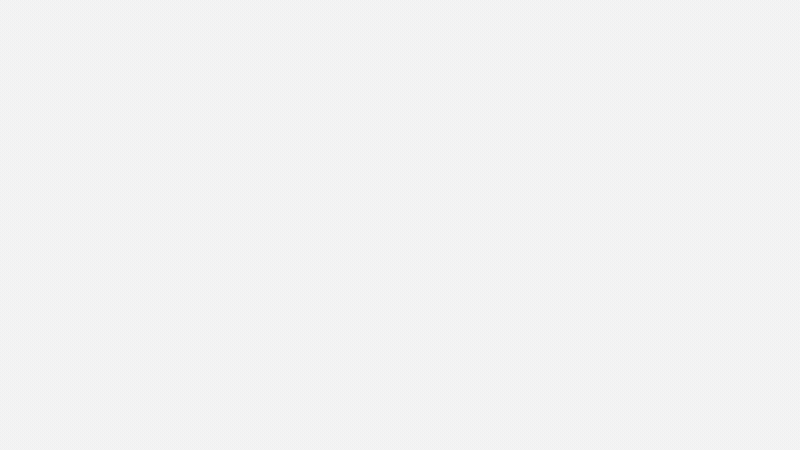 Delight: Keep users excited enough to keep using your service
Finally, the delight stage is where you keep your customers ever excited and delighted at being your users.
The delight part of the cycle is responsible for:
Improve your users' satisfaction
Increasing their loyalty
Fueling word-of-mouth marketing (this is where it supports the "Attract" part of the cycle.
This is where you should consider developing an effective customer loyalty program which relies on one powerful truth:
Happy customers don't just buy again: They sell!
With PayKickstart you can continually delight your customers with: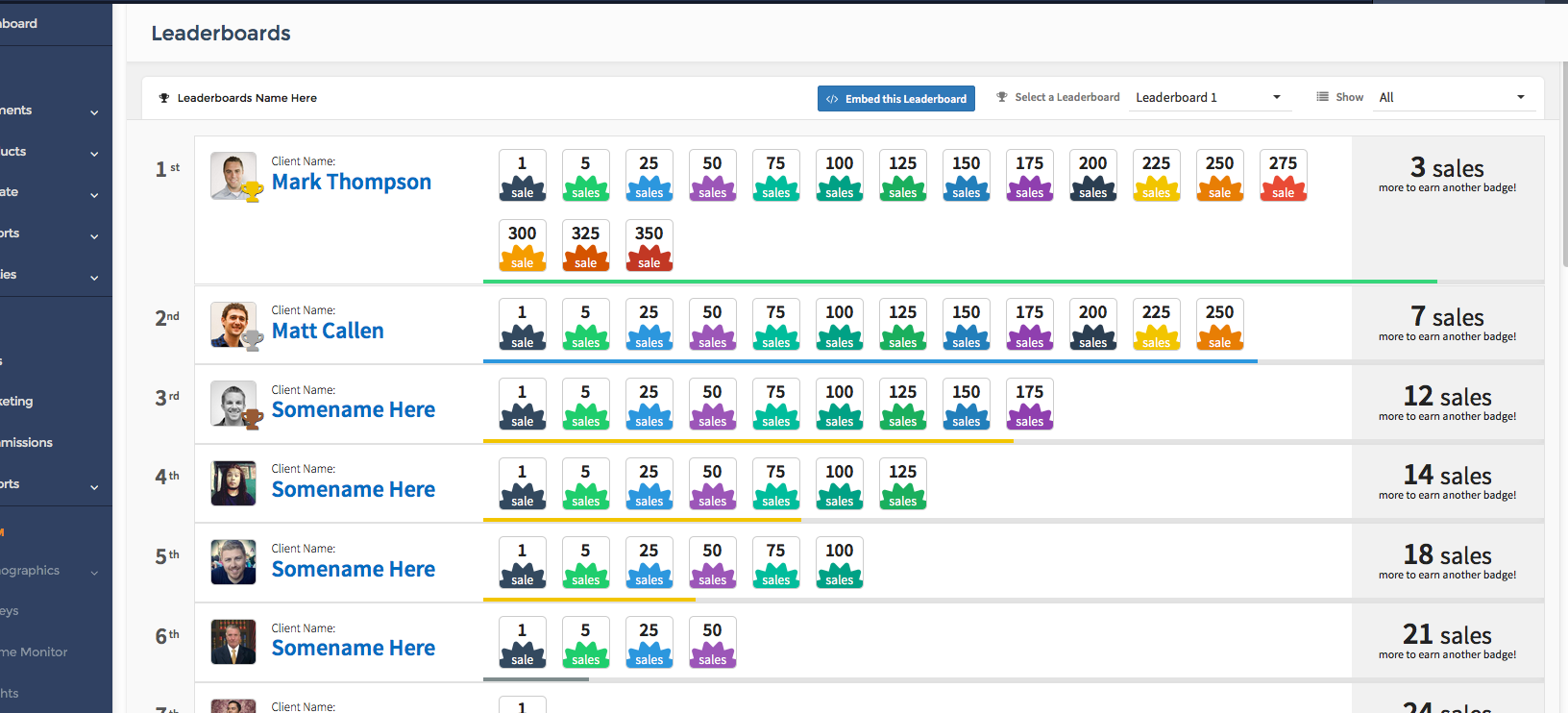 Conclusion
Catering to and keeping hyper-connected, always-on consumers is getting harder and harder. By building your marketing strategy around the "flywheel" concept will help create a self-supporting customer lifecycle marketing strategy each part of which will fuel and empower another.
Join PayKickstart to develop an effective customer lifecycle marketing strategy.
Ann Smarty is the Brand Manager at Internet Marketing Ninjas, as well as co-founder of Viral Content Bee. Ann has been into Internet Marketing for over a decade, she is the former Editor-in-Chief of Search Engine Journal and contributor to prominent search and social blogs including Small Biz Trends and Mashable. Ann is also the frequent speaker at Pubcon and the host of a weekly Twitter chat #vcbuzz