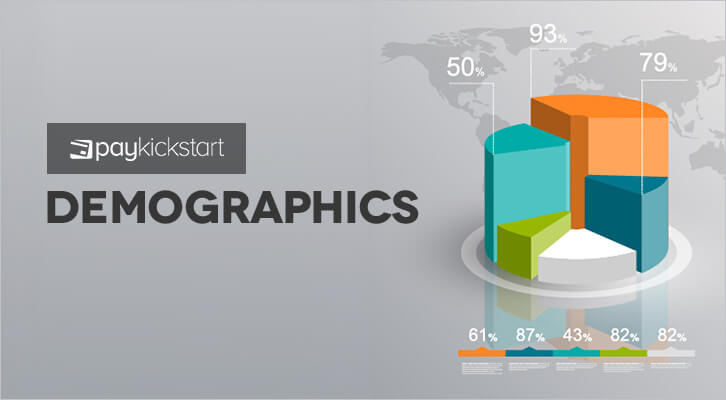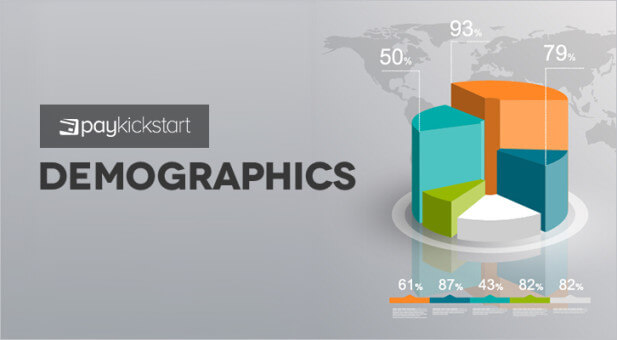 The best way to target the right audience is to first understand who makes up your audience in the first place. Without the details, you're taking shots in the dark about who to target, what their needs are, and how to best cater to those needs.
When it comes to the people who matter to your business, it pays to know more.
Looking at your audience, there are about a million ways to slice the pie. You can look at their purchasing habits, their gender, their age…any number of demographical features can determine whether or not they're the right customers for you to target
Do you know who your best customers are for your products?
Look at it this way: You can take 10 arrows and shoot them randomly in the direction of a target. Sure, some might stick, but the likelihood that you'll hit a bullseye is slim-to-none. Now, consider a single, precision shot at the center of your target. You're more likely to come close to a bullseye with less effort and resources invested. The former scenario is just expensive and dangerous — and will likely result in failure, at best.
By narrowing down your target customer, you're catering to the right audience — and audience who is most likely to benefit the most from your product.
The old way of thinking was that a generalized sweep of marketing efforts would reel in the most business. It made some sense, as you're trying to lasso in more customers by widening the funnel to compensate for almost everyone alive.
Here's the problem: When you market to everyone between the ages of 18 and 80, for instance, you're investing a ton of resources, time, energy, and money into trying to get folks who may be completely inappropriate to purchase your products. That 18-year-old college student is likely not going to benefit from a balding serum, for instance. So why include them?
The consumer market is entirely too differentiated in today's modern society to allow for a successful marketing strategy that doesn't take into account demographical differences. Smart marketers know that the key here is demographics.
What muddles the puddle a little more is that stereotypical habits of certain categories aren't the same as they used to be. Music preferences of today's 20-something could closely mimic or even reflect the music preferences of an 80-year-old.
We need a better demographics solution if we want to become better marketers. That solution is Demographics, a Premium feature with Pay Kickstart.
Demographics allows you to gather automated intelligence and data about your buyers like you've never seen before. By using private APIs and publicly-available data like social profiles, Demographics is able to give businesses and marketers a clear insight into the real personality of their target customers.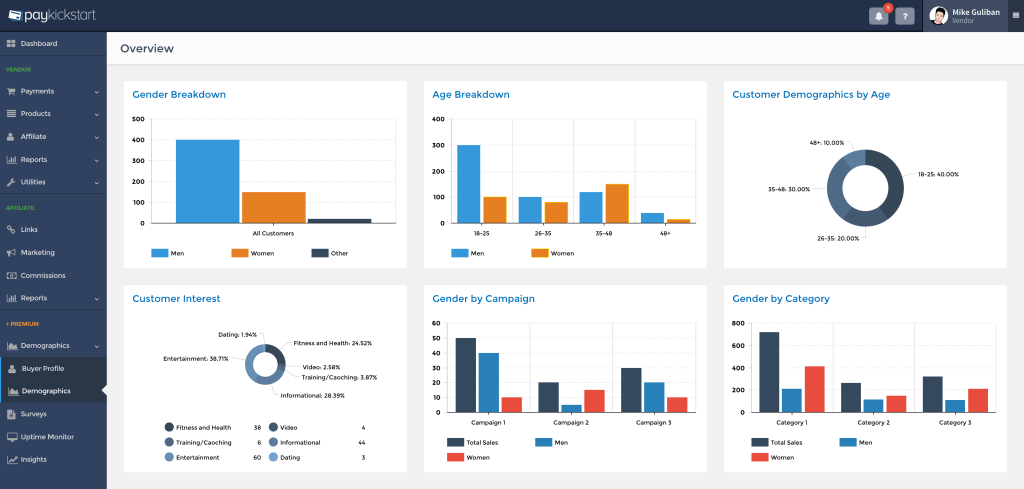 With simply an email address, we're able to build a complete buyer profile that includes publicly-available social profiles, photos, basic demographics (gender, age, language), location, interests, job titles, company stats, and over 100 other public data points.
Then, you can segment your buyers by product or campaign to learn more about the profile of your target customer. Gather intelligence like…
Gender:

As much as we like to stay 'politically correct', the fact of the matter is that – yes – men and women do sometimes want different things and do have different habits.

Age:

Remember, this is a useful insight but is not set in stone for determining what your customer prefers.

Location:

Where are your customers located? Where they're at can play a big role in how effective your marketing strategy is.

Language:

Language barriers can be a boon for those who want to reach more people. If it matters to your target audience, it matters to you.

Job Title:

Is your target audience primarily in managerial positions? Marketing positions? Something entirely different? It plays a big role in how you market your product.

Klout Score

Social Profiles

Interests

(likes/dislikes)
Drill-down to individual buyers and have a full customer profile including direct links to their social properties, their location, job title, purchase history, and more. Have the ability to build out custom audiences based on filters you specify, and export that data into your email auto-responder or automatically sending this data over to a Facebook custom audience.
This type of detail and intelligence gives you the unmatched ability to:
Recognize Customer Trends

Hyper-Target Your Marketing Campaigns

Know Where Your Customers Engage

Build Enriched Profiles for Each Customer

Connect with Customer on a Personal Basis

Identify Where Your Time, Money & Resources Should Be Spent

Tailor Your Sales Messaging
Imagine what you could do with this data…
Imagine being able to hyper-target your audience when running paid campaigns.
Imagine being able to tailor the sales copy around your target audience.
Imagine having the power to send fully customized marketing messages based on your customer's' buying habits.
Imagine being able to truly understand who your ideal customer really is!
Here's the thing: You're spending a ton of time on content creation, product creation, and marketing. Without a clear view of your target audience, you're throwing all of that time, effort, and money away. You can't afford to waste time on ineffective marketing tactics.
In addition to better marketing, you're also able to create a better product down the line.
That's right, knowing the demographics of your target market allows you to gain valuable insight into their wants, needs, ticks, and grievances. That means that as you develop your product further, you can make sure that it lines up precisely with those who matter the most to your business.
You don't just want one cheap, quick sale; You want to make a useful product for your customers, and you want them to keep coming back for more!
The best way to do this is by using Pay Kickstart's premium feature: Demographics. Upgrade your account today to make the most of this and other premium features.
You tell us: What demographics have played critical roles in your marketing strategies?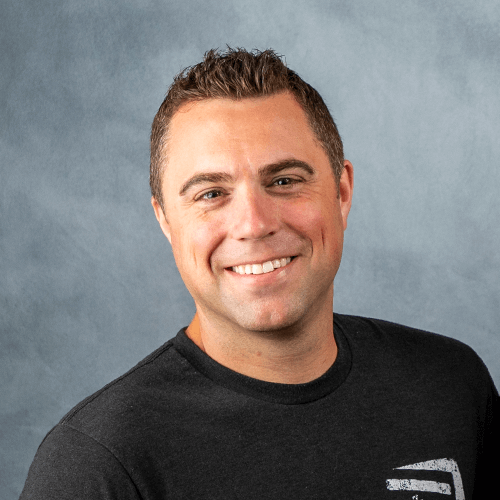 Mark Thompson is the co-founder of PayKickstart.com – a SaaS that is reinventing the modern-day shopping cart and affiliate management, helping thousands of businesses and Entrepreneurs sell more, maximize customer lifetime value and automate subscription commerce.
Mark has spent over a decade in the world of marketing and software, selling over $20+ million of his flagship training programs and software.