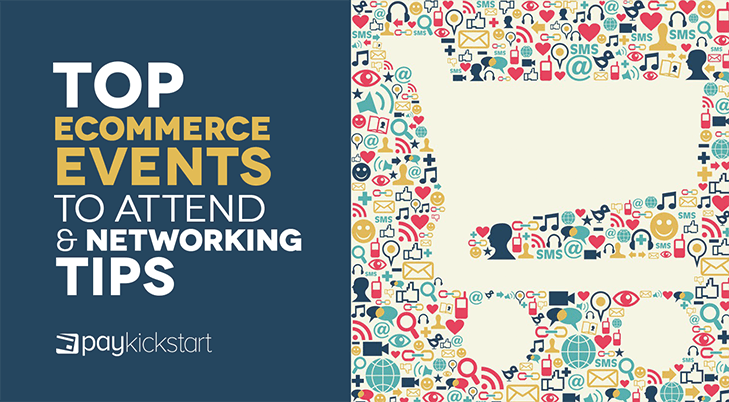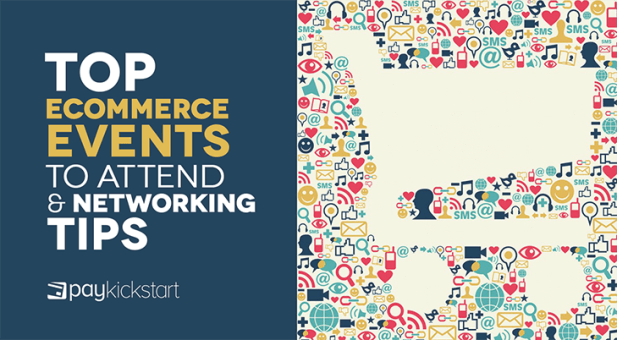 If you want to succeed in the e-commerce space (or just about any industry, for that matter), networking can go a long way. Through networking, you might find customers, mentors, investors, partners, and more. Fortunately, there are several great e-commerce events held across the world each year.
It'd be smart to start putting some of these conferences on your "to-do" list. And once you get to the conferences, it's time to start networking. So in this article, I'm going to review some of the best e-commerce conferences to attend and will also offer some networking tips.
The National Retail Federation Retail Big Show
(New York, Ny)
In another article, I recommended following the National Retail Federation's blog because they provide so many insights and a ton of data. Attending the National Retail Federation's annual Retail Big Show is an equally wise idea.
Roughly 40,000 retail professionals head to this annual conference, making it one of the busiest in the world. The conference covers both brick-and-mortar and ecommerce. However, even ecommerce-only experts and entrepreneurs will find still find it great for both learning and networking.
CommerceNext
(New York, Ny)
CommerceNext is a great conference for ecommerce marketers to attend as it focuses primarily on marketing. If you attend this conference and pay close attention, you might pick up some cutting-edge marketing strategies.
Of course, even if you're not an ecommerce marketer, you could learn a lot at CommerceNext. You'll also be able to network with some of the best marketers in the world. Indeed, CommerceNext regularly attracts some of the most-renowned professionals from the biggest brands, such as Nike and Levi Strauss.
eTail East
(Boston)
The eTail East conference is held annually in Boston and is one of the industry's leading events. Yet what makes eTail East great is all the mini-events that the hosts put on. For example, you can head to the C-Suite Retreat and engage in some open innovation with other entrepreneurs.
Or, you could cut up the dance floor at the "Dance Through the Decades." There are tons of other events, so you're sure to find something that captures your interest. And if Boston is too far, check out eTail's other conferences. eTail conferences are held in Canada, Europe, Asia, and California.
eCommerce Expo London
(London)
If you happen to be in Europe, the eCommerce Expo London is an excellent choice. It's one of the largest conferences in Europe and you'll get the chance to rub shoulders with many of the region's leading ecommerce experts.
Generally, around 10,000 different retailers will be represented and about 150 speakers will take to the stage. You'll have the chance to learn a lot of stuff, from marketing strategies to handling customer service and IT issues.
The Annual Internet Retailer Conference & Exhibition
(Chicago)
Held in Chicago, the Internet Retailer Conference and Exhibition (IRCE) is one of the leading e-commerce conferences in the world. You'll get a chance to meet e-commerce entrepreneurs, CEOs, analysts, marketers, and more.
Many consider the IRCE to be the world's leading web retail conference. While you can expect the usual mix of speakers and events, the IRCE is especially well-known for its many after-parties. At these more laid back parties, you'll have the chance to forge life long relationships.
ShopTalk
(Los Vegas)
Since ShopTalk is held in Las Vegas, you're almost certainly going to have a good time. The speaker lineup is always top-notch and you can expect plenty of fancy dinners. Further, the exhibition hall is always packed. And if nothing at the event is suiting your fancy, you could always hit up the main Vegas strip.
So How Do You Go About Networking?
Okay, so you've got your short list of ecommerce conferences to attend. Now, how do you actually go about networking? Fact is, meeting people can be intimidating and difficult. However, there are some basic things you can do to increase your chances of making a favorable impression.
Put Other People First
Instead of pushing your product or company onto a person, first, learn about the person you are talking to. Quite simply, people like to talk about themselves and their projects. So by giving them some space and showing some interest, you can build up a favorable rapport.
Keep Your Body Language Relaxed but Confident
Body language is vital. When talking to someone, make direct eye contact and place your shoulders and feet to face them. When talking to multiple people, shift your eye contact back and forth. Also, stand tall and proud with your head and shoulders held high. And make sure you offer plenty of warm smiles.
Skip the Hard Sales Pitch
Most of the time, you don't want to be too forward with your sales pitch and you usually don't want to be one-sided. Instead of pushing your product or service hard, ask the person if they'd like to grab a cup of coffee sometime or get their Linkedin information/business card.
But, Have an Elevator Pitch Ready
Inevitably, some people will turn the spotlight back onto you. If someone asks you what you do or what your ideas are, it's perfectly fine to share. Make sure you're quick, to the point, and clear. Crafting your own thirty-second elevator pitch is a wise idea and will help you stay focused.
Conclusion: Networking Isn't Easy, but It's Necessary
There are tons of great ecommerce events and networking opportunities out there. Yes, networking is easier said than done, but at the end of the day, if you don't put forward the effort, failure is all but guaranteed. By following the above advice, however, you can increase your chances of success.
So get your calendar out, look up the dates of the above conferences, and mark them down. You should also check for local ecommerce conferences and other events in your market. While I listed out some of the best conferences, there are plenty more that are worth attending.