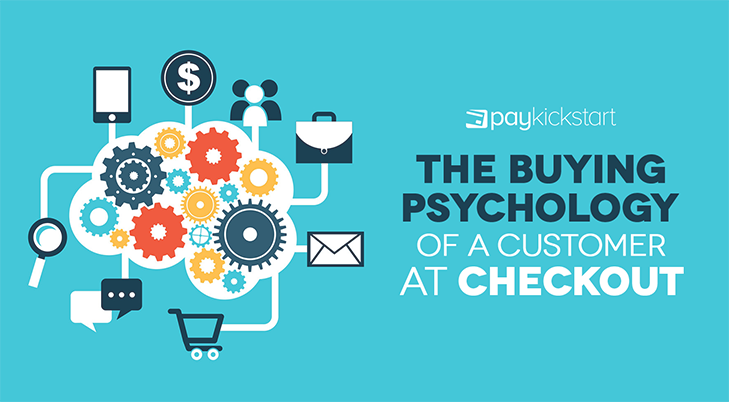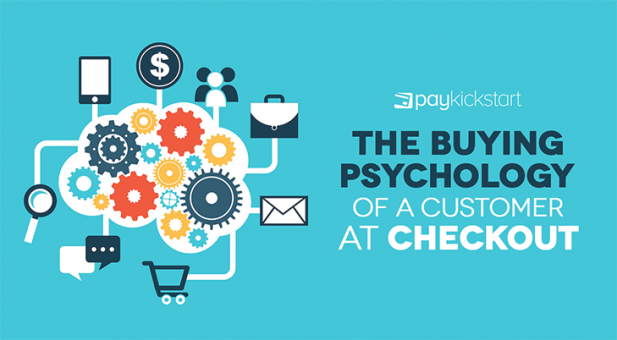 There is one single statistic that manages to successfully change the way I thought about the purchasing power of my consumers. That number comes from an article by Forbes, which found that customers were a full 86% more likely to buy something if it was made really easy to do so.
Why did that fact stagger me so much? Because it is so simple and it speaks to the simplicity of psychological function during the buying process: all they want is for it to be easy. Not flashy advertising or long content descriptions, leave all that for the SEO. When they are there, ready to buy or bail, it all comes down to how streamlined the process may be.
This puts into context another interesting number by CCI, which found that most customers will decide if they are going to make a purchase within 90 seconds of viewing one. If we think about it, having that ease to buy makes a lot of sense if they will decide they want it within a minute and a half.
Just think of how tragic it may be for businesses who had that sale and lost it, all because of the psychology of buying.
Customer Behavior at Checkout
We have all had those customers who fill up the cart, leave the site and never come back. This is always frustrating, especially given the amount of effort it takes to bring each user to the site and then down the sales funnel. What's the trip up?
I always fall back to that one ever-important fact: how easy was it to buy it?
Full disclosure, I have been one of the abandoned online cart people. It was usually due to me browsing via mobile, seeing something I really wanted, and then getting to the cart. Once I hit checkout, a long form with my name, address, billing info and payment indo came up. And off I went, deciding it wasn't worth it.
Silly? Maybe. But that is what – as the figures show – goes on in the mind of the buyer. If we use me as an example, what could have been done differently?
Automatic Payment Methods
I don't save my credit card info on my browsers, whether mobile or online. What I do connect is my PayPal account, which has limited access and some additional protections in place. So when I am shopping online, one of my number one questions is whether they have PayPal purchasing enabled?
An alternative – an even better – question would be, how easy do they make it for me to pay? How much freedom and flexibility do they offer?
This is my number one tip when it comes to increasing sales on the checkout page: Offer people multiple payment options.
Offer PayPal Option
Give multiple forms of payment, including those that are fast and easy to operate. Have PayPal so they automatically transfer their billing and shipping info with a single sign in.
You can integrate PayPal with your PayKickstart shopping cart in a few easy steps, no programming skills required.
Enable Form Auto-Complete
Enable auto fill for those who do keep their cards on file. Don't use a system that blocks mobile payment methods, like Samsung, Apple or Google.
If you integrate a payment processor that supports the auto-complete feature (like Square), you will be able to use the data making your customers' life easy.
Offer One-Click Upsells
Make life even easier for your returning customers: Allow them to buy something with just one click of a button. You can do that easily by using PayKickstart's one-click upsells.

Once enabled, your customers will be able to use the 1-click feature to purchase the additional upsells in your sales funnel, once they purchase your core product.
Give people options! I bet anything you will see less abandoned carts and more purchases going through.
Make Them Pay Less
I saw this great post on Tumblr once where someone said they would spend $500 on a website and back out because they saw that it would be $5.99 shipping. It sounds ridiculous, but we are all guilty of this mentality.
In fact, this is such a tried and true flaw in our brains that it has been exploited by markets for generations. The $.99 rule is one that looks at the psychological shopping habits where a single cent rounded down will make someone more likely to buy an item than if it was at a flat $.00.
So if you want to get around people's reluctance to pay up, minimize any negative feelings.
Provide free shipping and include it as the price of the items.
Offer free consulting or free set-up service
Make sure that your product pages specify "+ tax" if necessary to mitigate the negativity of unexpected/hidden costs.
Come up with enticing seasonal and special offers to win your past customers back. Here's a a solid guide on creating an effective holiday marketing strategy to help.
If someone feels like they are getting a deal, they buy more.
Make Them Feel Safe
Search Engine Land did a study and found that more than 85% of the people who responded had read reviews before they made a purchase. In fact, they read as many as six reviews before they made a decision! That is a lot of information.
Some of you might be breaking out into a sweat right now and I don't blame you. Once again, it comes down to the brain: we are more likely to remember and respond to negativity than positivity.
If you have five great reviews and one bad review, the customer might be more influenced by the bad one. It isn't fair and it probably isn't an accurate look at the overall value of your brand. That doesn't change the reality.
Reputation monitoring is critical and probably not in a way you directly associate with your customer's checkout experience. But let's say they are on the checkout page, about to go through with the purchase and then they decide to just look one more time at the reviews out there. They come across Bob, who says that your software stinks because it doesn't include a super niche feature that pretty much no one has asked for.
Well, suddenly Betty, who was going to sign up, decides not today. She puts it off and a few days later she goes with the competition, even though that feature wasn't important to her.
Can you stop the Bob's of the world? No. But you can ensure excellent reputation monitoring and customer service that makes Betty happy to finish her purchase and become a lifelong, satisfied customer.
And when you do get positive reviews, make sure you put them into the spotlight for the whole world to see: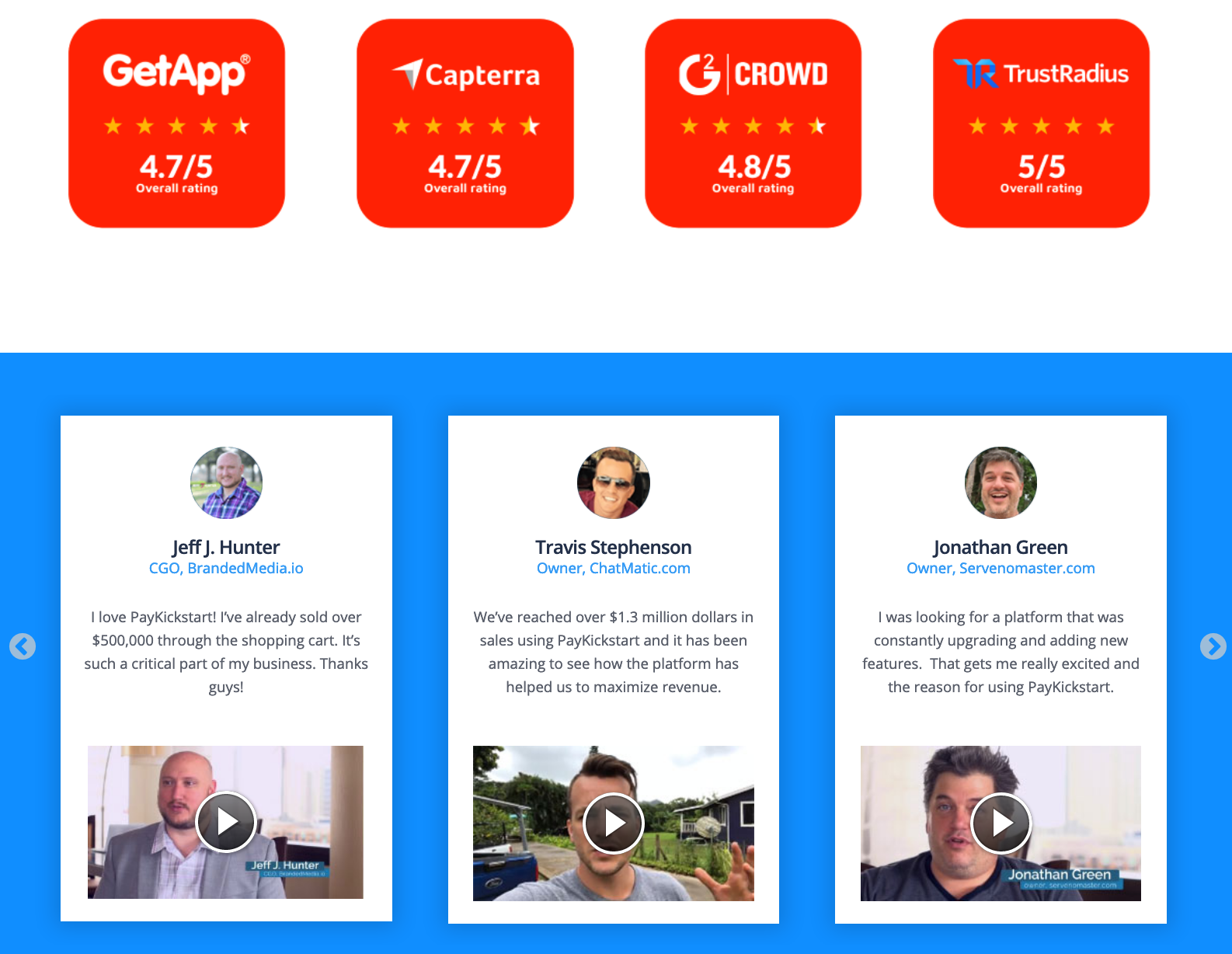 Do you have any ideas on how to use the psychology of customers when it comes to the checkout page? Let us know in the comments!
Ann Smarty is the Brand Manager at Internet Marketing Ninjas, as well as co-founder of Viral Content Bee. Ann has been into Internet Marketing for over a decade, she is the former Editor-in-Chief of Search Engine Journal and contributor to prominent search and social blogs including Small Biz Trends and Mashable. Ann is also the frequent speaker at Pubcon and the host of a weekly Twitter chat #vcbuzz