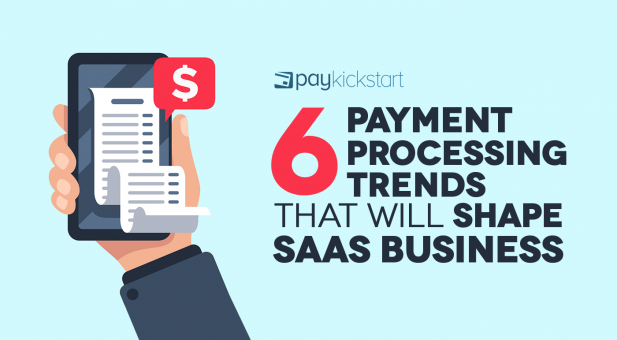 The last time I went to a convention I noticed something surprising. It used to be that there were only a couple of ways to accept payments in booths: cash or Square.
I had gotten used to that system and usually carried cash with me, just in case a booth's Square machine went out (it has happened more than once). What changed this time was there were several more payment processing methods that could be used, giving ample opportunities to make purchases.
I was seeing Square, Paypal, Venmo, even Bitcoin all on the table. And this isn't merely something that happens out on the convention floor these days. I am seeing an increasing number of Software as a Service (SaaS) companies in particular starting to widen their payment methods.
This is good news. For a while, the common advice was to keep payments simple and don't offer too many options. The reasoning behind this varied; some people would say it was for the sake of easy checkout for the customer without being bogged down with choices, others claimed it was a security issue.
I never bought those excuses. Payment processing is one area where more is, well, more.
Now that 2020 is coming to a close, we are seeing some emerging trends that will be highly relevant in the year to come and beyond. So let's look at the ones that most impact SaaS companies, especially those that use subscriptions as their business model.
1. Why Subscription Vs Flat Rate Matters In Payment Processing
While having a good number of options for customers is always a good idea, I honestly believe it is most important when it comes to subscription services. Why? Because you are more likely to run into trouble consistently collecting payment when you have a recurring charge.
A simple way to limit having to chase down customers to pay their bill is to have secondary (or even tertiary) methods for making those payments. So if one doesn't work, you automatically use one, then the other until the payment is made.
Most customers really appreciate this option because it stops from their service being disrupted, without them having to worry about always remembering the bill is coming due. What if they forget to update their credit card info after it expires? What if they close a certain account? You don't want to make it a hassle.
I would say that this is the single biggest trend in payment processing for SaaS businesses.
You can easily integrate subscription payments using PayKickstart: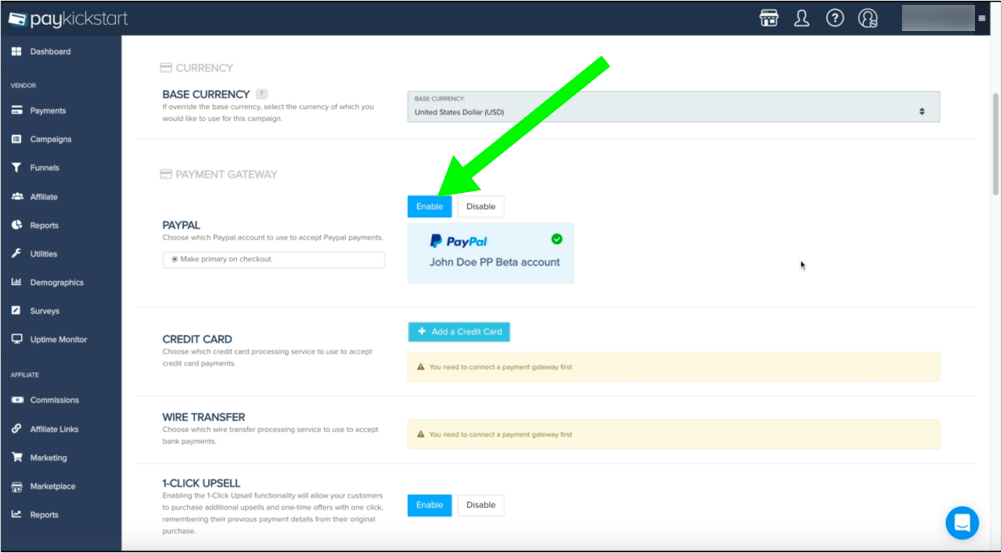 2. Provide Direct Debit
Want to take advantage of ATI instead of having to contact a bank? Direct debits are a great option for merchants because it is easy and doesn't come with the fee that is paid for credit cards. It is awesome for customers because they can set it up quickly and it is highly reliable.
One way that SaaS businesses have been pushing direct debits is by offering a small discount for using it. Since there is no fee associated with the payments, that can be passed on to the customer.
This is also for simplicity sake. According to studies, there is a 27% chance of cart sign up or cart abandonment because payment is just too complex. Those who want something easy will be happy with direct debit.
3. Payment Dedicated Customer Service
Payment questions and problems are going to be one of the most common reasons people contact your customer service. It is also one of the easiest problems to solve.
After all, it is quick to fix a payment or answer a question but it takes much longer to walk someone through questions about features or products.
Having a customer service team that handles payments alone is becoming a popular option. It gets a lot of the issues out of the way and clears time for harder to answer issues.
These customer service agents should also have the ability to manually process payments for customers, such as when they want to use a payment method one time without adding it to an account.
Subscription relationship management is the next big thing!
4. Cryptocurrency as an Option
This is controversial, but I think that SaaS companies are a prime candidate for helping with expanding adoption. It may be true that not all customers will have any interest or even the know-how to use crypto like BitCoin. That doesn't mean it doesn't have its place as a potential option and depending on what industry you are in, it might be very appreciated.
One thing to keep in mind if you are nervous about allowing crypto is that the instability is a bit overstated. We aren't talking about investment, we are talking about direct payment. That is why more online retailers and services are beginning to allow for different currencies to be exchanged.
5. Automation In Invoicing and Payments
The best thing you can do with your invoicing and payment system is to automate it as much as possible. It frees up a ton of time, but even better, it helps to eliminate mistakes. There are plenty of services that allow for this, ironically most SaaS companies themselves.
I saw a figure recently that claimed a company had cut their overhead costs on invoicing and payment processing by an incredible 80%.
With greater accuracy and simplification of the process, that also gives a better customer experience. Anything for better retention rates… less mistakes equal less churn.
PayKickstart lets users handle invoicing in many ways, including automating the process:
6. Improve Mobile Payments
I mentioned the first tip I gave was probably the most important. I am going to say this is the second. Mobile payments are becoming the normal and there is a good chance the majority of your customer base is at least going to occasionally use their smartphone in order to interact with your business.
More and more, options like Google and Apple Pay are being provided so that people can quickly pay through their mobile wallets. You will want to offer the same, especially since some people no longer even carry physical cards anymore, they just keep it all connected through their chosen mobile payment platform.
Have any trends to share for SaaS businesses looking to improve their payment processing tactics? Let us know in the comments.
Ann Smarty is the Brand Manager at Internet Marketing Ninjas, as well as co-founder of Viral Content Bee. Ann has been into Internet Marketing for over a decade, she is the former Editor-in-Chief of Search Engine Journal and contributor to prominent search and social blogs including Small Biz Trends and Mashable. Ann is also the frequent speaker at Pubcon and the host of a weekly Twitter chat #vcbuzz