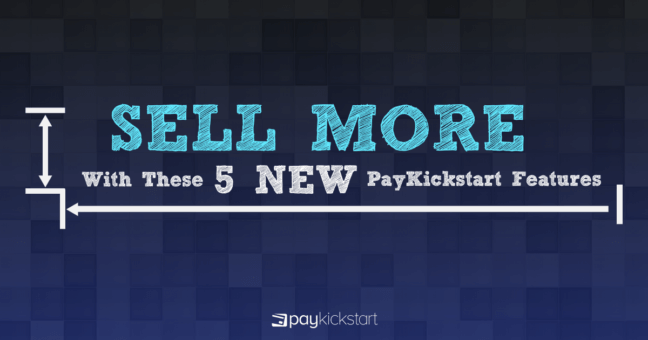 Just one week removed from our last BIG update with tons of new sales features and enhancements, we're back with EVEN MORE today!
Keep asking, and we'll keep giving…
Check out what's on tap for future releases and how you can request for ANY feature your big mind can dream up.  🙂

Here's a breakdown of some of the new features that will make PayKickstart your new best friend when it comes to selling more products online…
1)  Coupon Code System.
Now you can create an unlimited number of coupons for any one-time payment OR subscription payment products.
Are you bringing in new customers?  Are you rewarding your most loyal current customers?   Are you able to recover lost visitors and turn them into paying customers?
Everyone loves a deal!  And using coupon codes can be a powerful sales machine for any online business.
One of the biggest features requested was the ability to use Coupon Codes for any product you're selling inside your PayKickstart account.
It doesn't matter if it's a One Time priced product or a product with an ongoing subscription fee.  We've got your covered.
How to Set Up Coupon Codes in Seconds w/ PayKickstart
Step 1:  Go to Campaigns > Coupons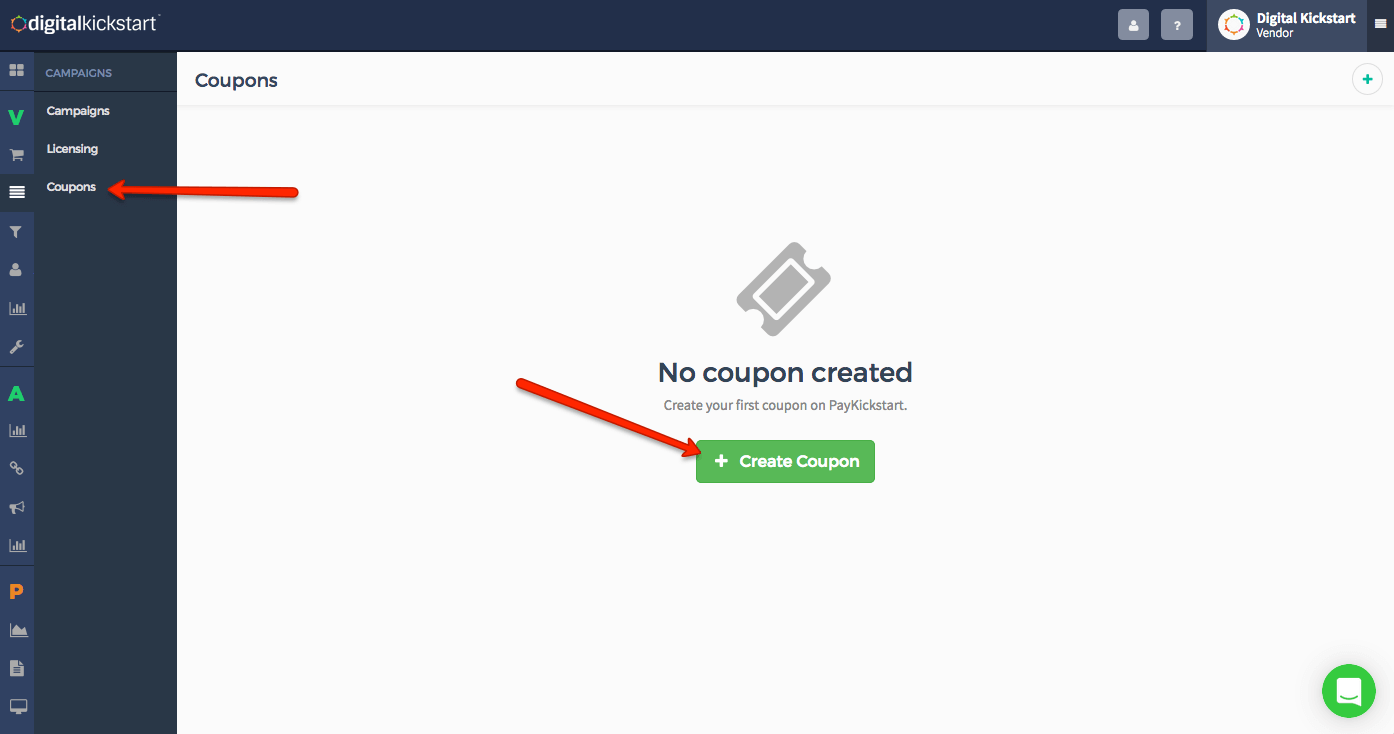 Step 2:  Choose Your Campaign, Product, Discount Amount, Coupon Code, and Coupon Duration.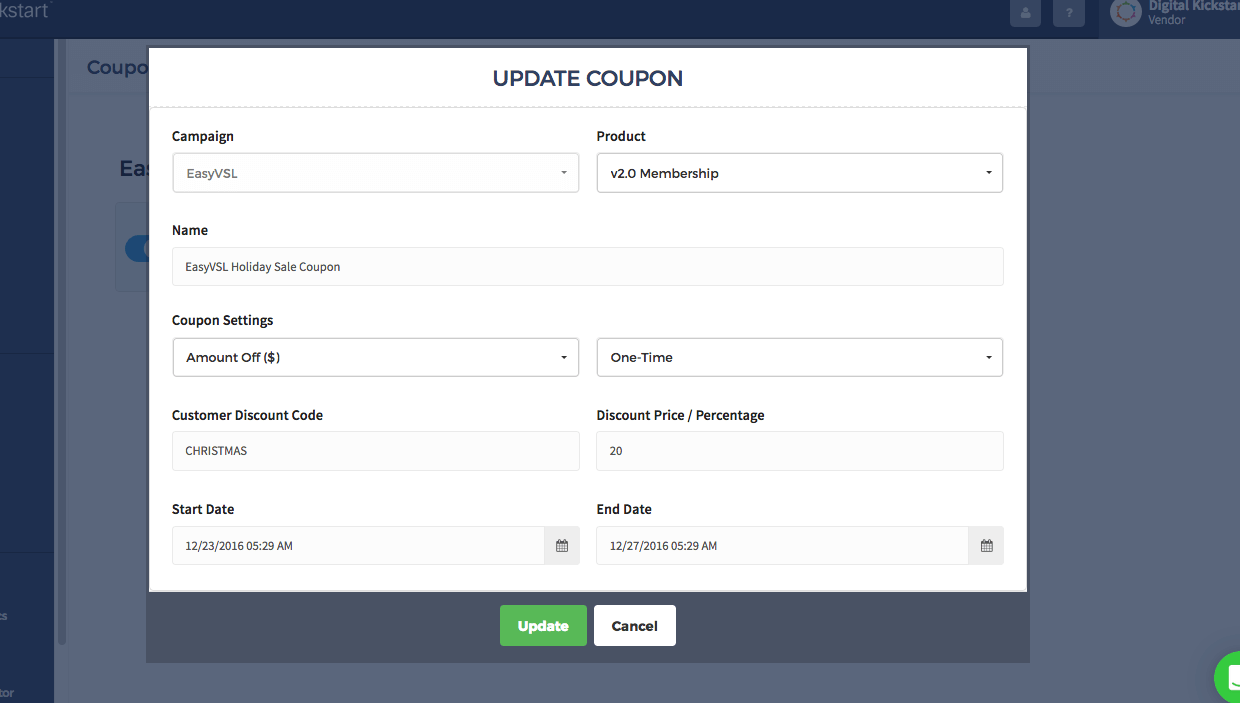 Step 3:  Grab Your Coupon Code and Start Promoting!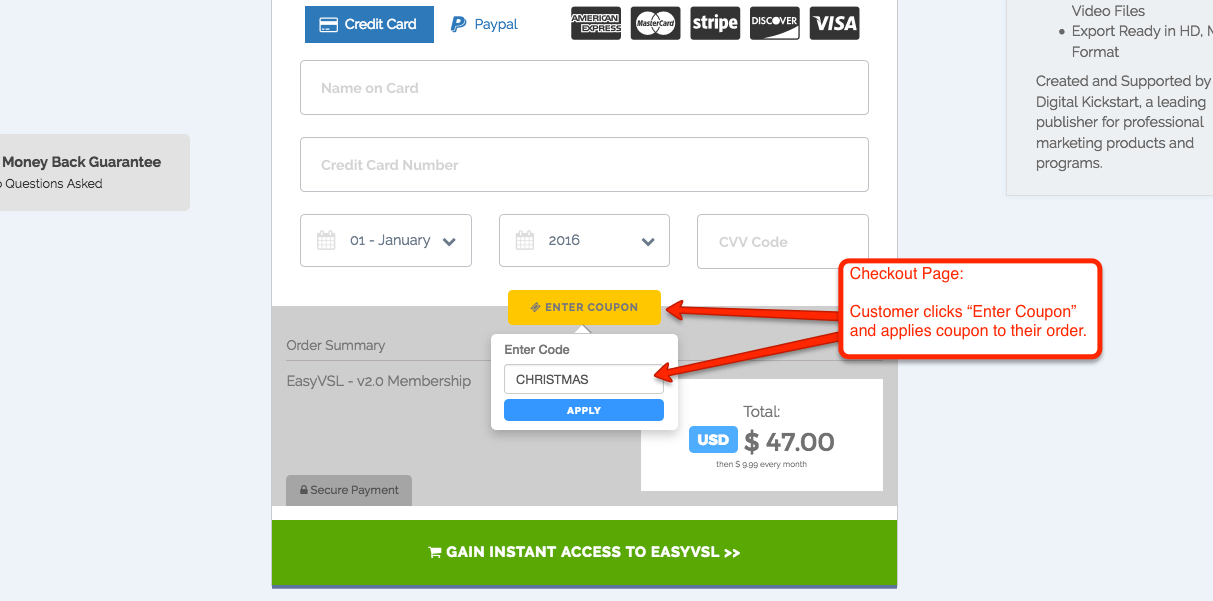 2)  Zapier Integration
Integrate your PayKickstart account with over 500 different zaps/actions that Zapier has to offer.
PayKickstart currently has nearly 40 different integration options within the vendor dashboard, but now you can also connect with Zapier to easily connect any other web apps you currently use, making it easy to automate tedious tasks.
This single feature alone is HUGE – giving YOU the seller more flexibility than nearly all other shopping carts online.
When you're ready to integrate with Zapier,  checkout this walk-through here:
3)  Add Custom Tracking and Conversion Scripts after Order Confirmation
With this new feature, you can now quickly and accurately track all sales (frontend sales, upsell sales, backends, cross-sells) using any conversion tool you may already be using.  This includes Facebook Conversion pixels, Google Analytics, and more.  Want to add additional tracking or scripts to the order confirmation page to trigger anything else?   Not a problem.  Just add the code to your product, and upon successful purchase, we'll trigger your code.
To add this code, go to Campaigns > Edit Product > Integrations.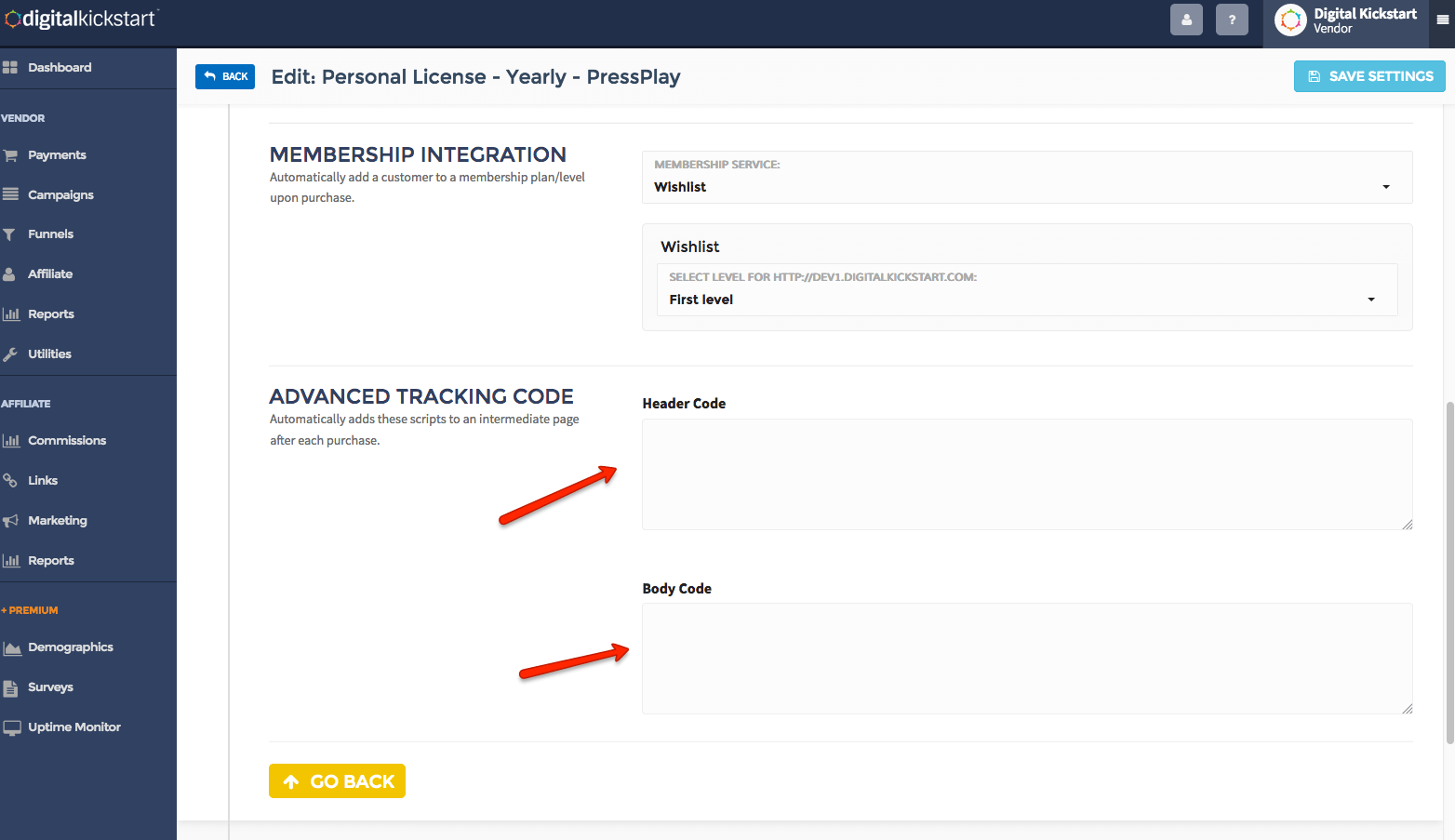 4)  Drip Autoresponder Integration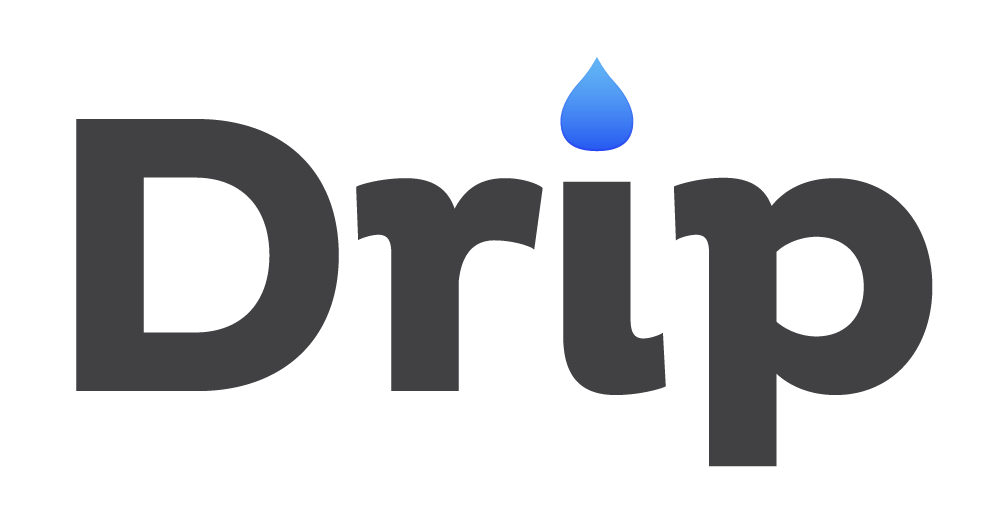 Recently acquired by LeadPages, Drip is one of the leading autoresponder email marketing services available.  Now, you can seemlessly integrate your Drip account with PayKickstart.   Whenever a sale is made, you can automatically add the customer to your list, segment, or automation series at Drip.
5)  TWO New Checkout Page Designs
Our goal is to push out new checkout page designs at the rate of about 1-2 per week!  If there are any specific design styles that you've tested and LOVE, please let us know below in the comments section or here.
We're here to help you sell more, keep more, and profit more!   Let us know how we can help!
Of course though, the first thing that will help you is a PayKickstart account.  😉
If you're not using PayKickstart to sell your products, what are you waiting for?  It's free to get started today!
Are You Ready to Start Making More Money Online?