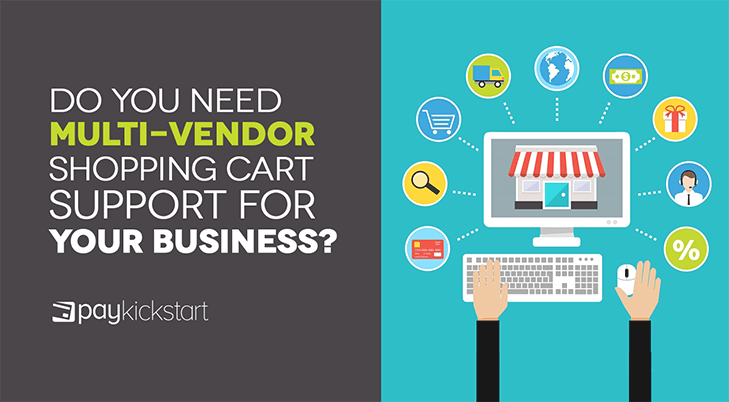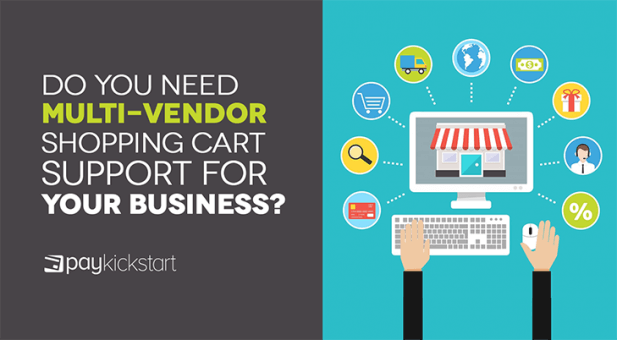 A multi-vendor shopping cart supports marketplaces which can be an attractive business model that which yields incredible returns when done right.
When done wrong, you're looking at a lot of headaches and lost time. There are popular multi-vendor marketplaces such as Amazon, eBay, and Etsy but there are a lot of smaller ones out there too.
You don't have to be a household name to reap the rewards. Niche platforms such as Poshmark and Theme Forest are doing just fine.
Depending on the way you fulfill products from your vendors, you may or may not need support for a multi-vendor shopping cart.
In this article, you'll get a better understanding of what a multi-vendor shopping cart is and things to consider when you're making your decision.
What is a multi-vendor shopping cart
A multi-vendor shopping cart is a software application that allows multiple vendors to create profiles and list items for sale on your website.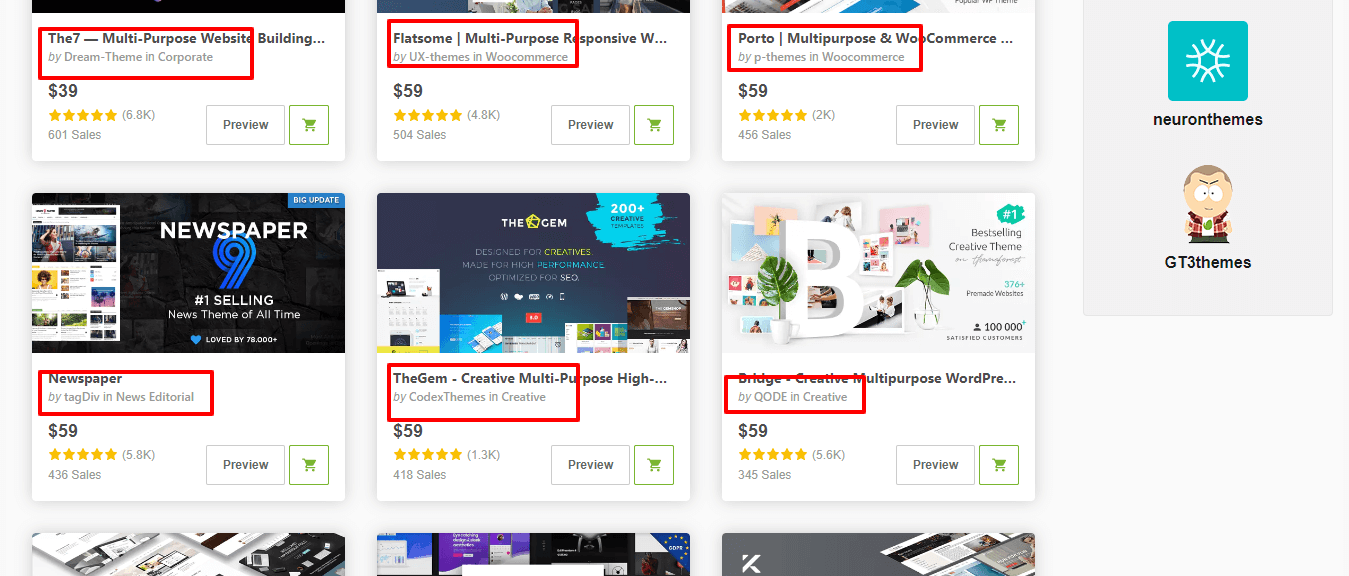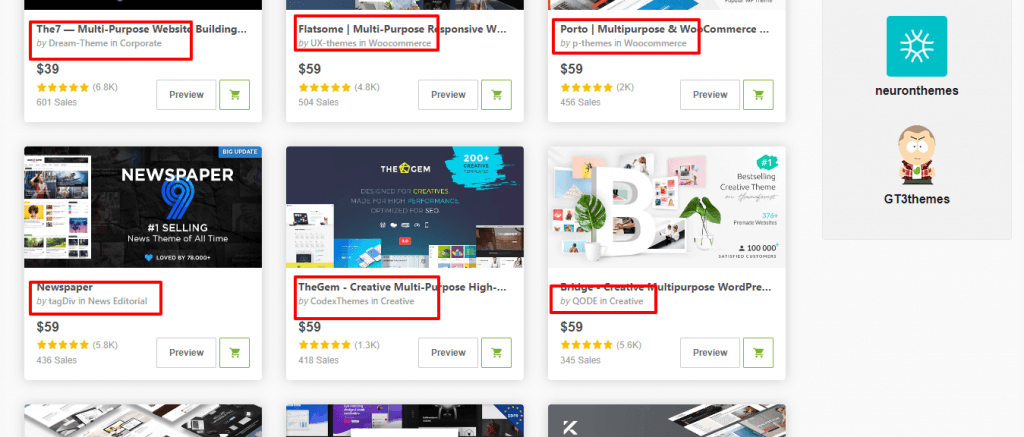 If a visitor were to land on your website and add a product from Cool Gadgets, Line Electronics, and Home Gear, they would check out through a single shopping cart. They wouldn't need to initiate three different transactions.
In the backend, the multi-vendor shopping cart would allocate the sale amount to each of the vendors. When you're ready to release the funds, it's a painless process and there's much less risk of making a mistake.
Not every marketplace uses a multi-vendor shopping cart for a number of reasons.
More control over your brand
Typically, a marketplace has vendors from all over the world or their country. They sign up for an account, create their own product descriptions, and set their own prices.
As the administrator of the marketplace, you tend to stay out of that part of the process. Your job is to attract potential buyers and keep seedy products and services off your platform.
There are other marketplaces that want much more control of the experience customers have on their website. To achieve this, they require vendors to go through elaborate screening processes, ship products to their warehouse, and take control of the way products are displayed and described.
It's more work but they retain complete control over their brand (if that's even possible) and the customer experience. They also have other systems in place to handle tracking which vendors sold which products.
This is a tedious approach and is only viable if quality control will make or break your business. For example, a health goods marketplace couldn't risk supporting vendors who were selling inferior goods.
Can be difficult to manage
If you have a relatively small number of vendors then a multi-vendor shopping cart won't be too much effort to handle. When you start working with hundreds of separate vendors then it can be a real challenge, even with the software.
You'll have to reconcile payments, handle refunds, commission, and much more. To put it simply, it's a lot of work that many people don't want to deal with.
The alternative is much worse. If you don't use a multi-vendor shopping cart then you'll have to do it manually or use multiple tools together. If the choice was between more complexity in one tool or more complexity in half a dozen tools I'd go with one tool.
In addition to the difficulty in managing the marketplace itself, the software tends to be more expensive. This is due to the complexity of implementation and support. It's not a decision that can or should be made in a rush.
With that being said, there's no denying the upside potential. There are a few strong reasons why you'd want to use a multi-vendor shopping cart.
You want to generate revenue through commissions
You may be thinking about affiliate marketing. It takes less effort for you to send referral traffic to another vendor. You also don't have to worry about processing payments, setting up optimized sales funnels, checkout pages, and all that good stuff.
While this is true, there's a different limit on your income when you focus on affiliate marketing. A large amount of traffic may not correlate to a large number of sales. With a marketplace, people come there to find vendors and there's a much higher probability that you'll secure a sale.
Also, in many marketplaces, the commissions are similar to what you'll see as an affiliate. Fiverr charges 20% commissions to the buyers as well as sellers. Upwork charges freelancers a 20% commission and clients around 3%. With affiliate marketing, there's only one opportunity to collect commissions.
A large number (or growing number) of vendors
Yes, it becomes difficult to manage when you have more vendors but the alternative isn't pretty. Think of it like this. You can spend a few hours every week managing sales and payouts to vendors. Or, you could spend most of your waking hours doing it and have little to no time left for your core business.
The more successful your marketplace becomes the more complexity is involved. You can do it yourself, hire more people to deal with it, or adopt software to increase efficiencies and profit.
Managing affiliates
Most people don't look at affiliate management platforms as multi-vendor shopping carts but that's what they are. Each affiliate makes a sale, it gets attributed to them, and they receive a payout after a certain amount of time.
The only difference is that they're helping you sell your product instead of their own.
PayKickstart's affiliate management platform has powerful features that make this process simple to manage. You recruit rock star affiliates, let them do their thing, and pay them when it's time. It also comes with built-in fraud detection tools so you can be sure the sales you record are legit.
Conclusion
A multi-vendor shopping cart isn't for all businesses. It may not be the best choice for all marketplaces either.
It's ideal for you if your marketplace is growing and you need more robust sales reporting and payout features. It's also a viable route when you want the ability to collect commission fees from both the buyer and sellers.
Finally, they can double as an affiliate management platform to consolidate every type of vendor you support. How you use it is up to you.
Let me know why you chose a multi-vendor shopping cart in the comments and don't forget to share.
Daniel Ndukwu is a regular contributor to the PayKickstart blog. He has extensive experience with online businesses, conversion optimization, and subscription revenue models. When he's not writing insightful content, he works with other entrepreneurs to help them grow their bottom line.