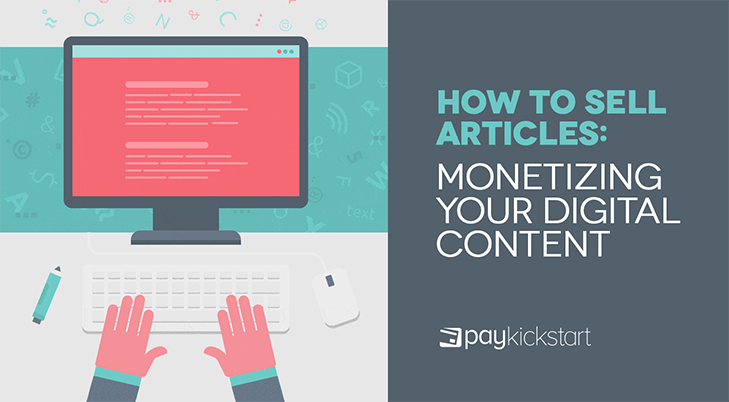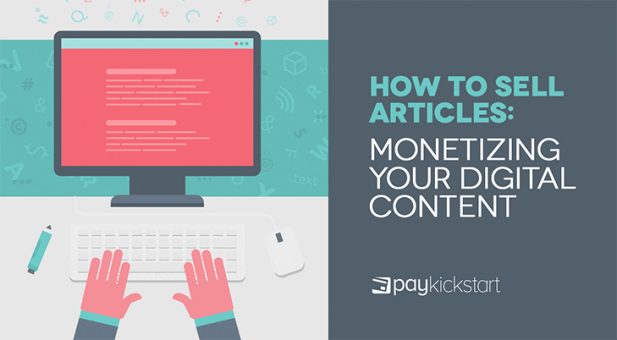 If you've been publishing articles online for more than a few months now, you may be asking yourself an important question: "How can I utilize this effort to build some income?" In other words, is there a way to sell my articles?
This question makes perfect sense for several reasons, including:
Creating high-quality content takes a lot of time: There should be some way to turn into something more satisfying than seeing clicks coming from search engines
There are many ways to monetize your web presence, including affiliate marketing and ads. However creating your own product is the most reliable one because you don't have to rely on other people converting clicks into sales and you can vouch for the product quality as you yourself created it
Finally, selling your own content means that you can invest time into yourself which is always a good thing. There's nothing more satisfying than building your own brand.
Before selling your digital content, consider existing business models. Paid content is typically handled in one of three different ways.
There are various ways in which you can start selling your articles:
One-Time Content Downloads
Pros: Easy to set up, minimum startup costs. In many cases you can utilize your old successful content.
Cons: There's no recurring revenue. You have to work hard to re-engage your past customers.
This is the easiest model of all. There's no need to hire developers to set selling up. It's a good model to start your digital content selling venture.
This model works great for users who only want access a single piece of content at a time. This means that each piece of content is treated as a single product.
This model works best for bigger content assets, such as surveys (whitepaper), eBooks and reports. It could however also be used for individual articles, provided the content is seen as high-value and the price has been set right.
To extend your article to make it more indepth and premium-content-worthy, use semantic analysis tool called Text Optimizer which helps you research topics beyond your initial research: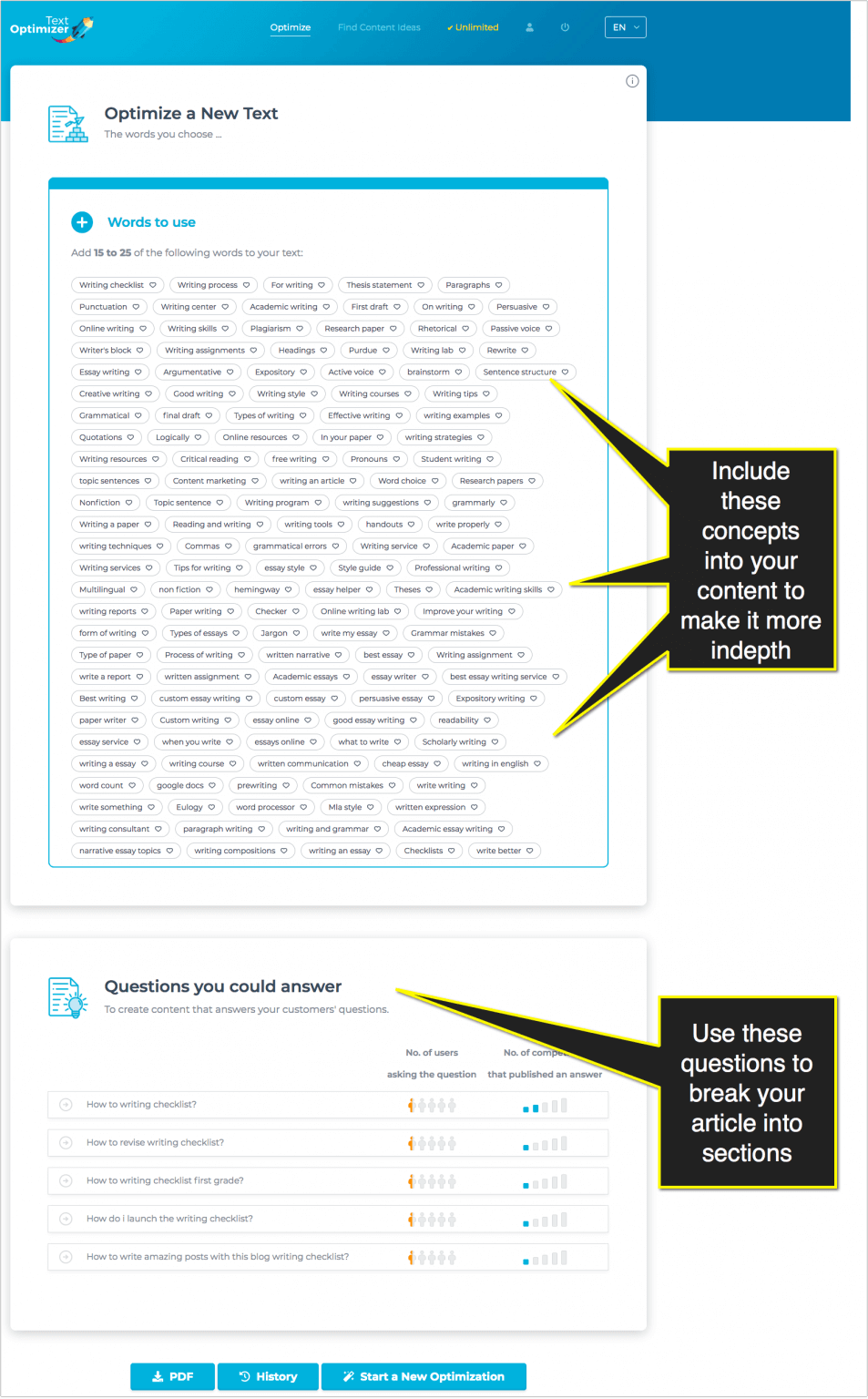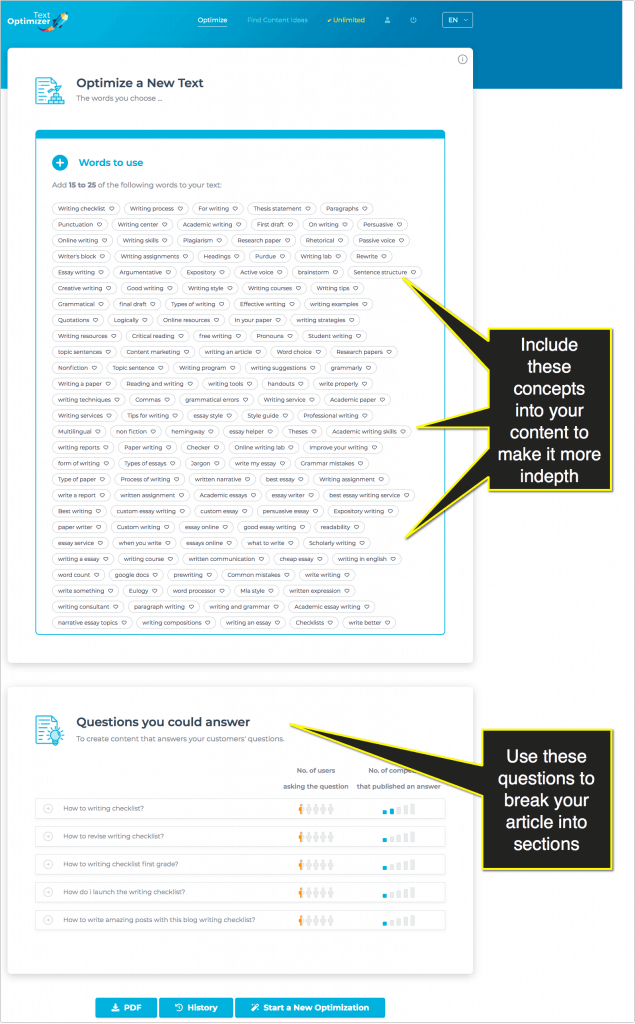 It may be a good idea to turn your long-form article into an eBook (you can even do it for free using Google docs).
Once payment has gone through, access to the content may expire after a period, or it can be permanent.
To start selling your individual content assets, utilize PayKickstart shopping cart that is incredibly easy to set up and includes bump offers, coupons, upsells, an affiliate center and even a visual funnel builder. Yes, you can get other bloggers on board who will help you sell your digital content and earn a commission.
PayKickstart guide supports multiple payment integrations (including PayPal and Stripe), offers multiple customizable one-step and multi-step checkout templates and manages your digital download library.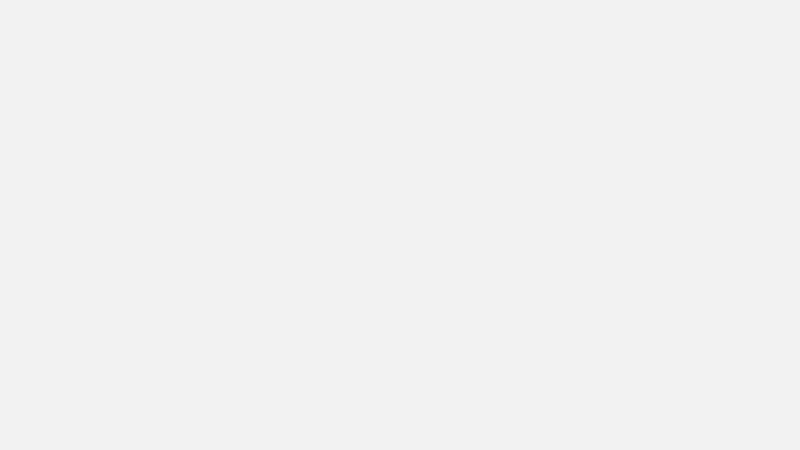 Paid Email Courses (Auto-responders)
Pros: Easy to set up, minimum startup costs. There's recurring revenue. Unless you offer an upgrade option, once set-up, this model may require minimum ongoing work, so it can build some solid passive income
Cons: Web users are growing increasingly weary of cluttering their email inboxes with yet another subscription. It is harder to get people sign up to yet another email newsletter
An email auto-responder is probably the easiest way to set up free and paid training courses. Email marketing automation provides a way to control the flow of content.
You can start by building a free course that aims at testing your content and building engagement. This will allow users to get used to hearing from you, while you set up relationships with your audience and build your name recognition.
When you understand your audience better, you can proceed to building a paid course together.
New modules may be delivered weekly or monthly for paid courses.
This allows for a whole class to move through a course at the same speed, enabling you to provide additional value, such as regular calls to review a module.
To start selling your content using this model, use use any of PayKickstart's email marketing integrations including ConvertKit, Mailchimp, Getresponse and more. Simply add your current marketing automation solution inside your PayKickstart Dashboard -> Integrations -> Email: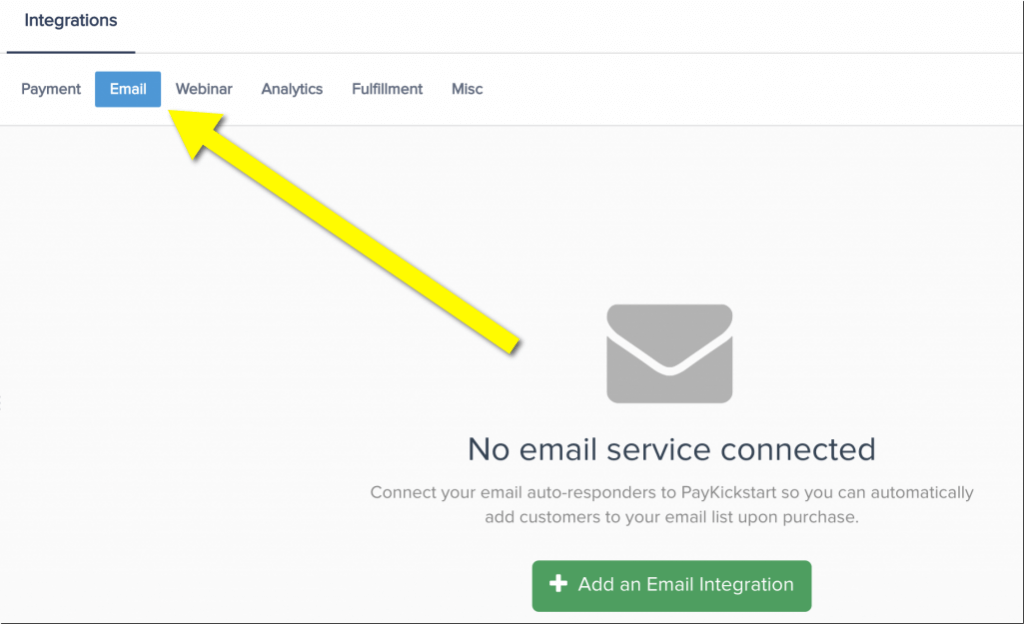 Membership Sites
Pros: Recurring revenue, maximum interaction with customers allowing for more upsells and longer client lifetime
Cons: May be hard to set up, often requires development help or paid plugins (or – more often than not – both)
You can sell your premium content to your site premium members who also may get access to
a private community of like-minded people for mutual collaboration. This model has the most sense when you also offer freemium tools or services.
Membership sites often have multiple access levels. Silver members might, for example, have access to special reports and articles, gold members may additionally get training calls and free webinars, while platinum members may get additional coaching time.
In order to set things up properly, it's a good idea to decide in advance which membership levels you will offer and how much value will be attached to each level. There are not really any limits to how you can structure your membership.
Your price should however be based on the value you provide and your target customer's willingness to pay.
A lot of content providers set up site membership with a free entry level which may also be a good idea as you are able to nurture your leads in a more effective way.
To set up a multi-tier membership site to sell your digital content, you can choose any of these membership site integrations inside PayKickstart.
You can also enable a free trial option to give your customers a glimpse of what they are going to pay for using PayKickstart that will manage your customer's paying cycle regardless of which payment processor you are working with: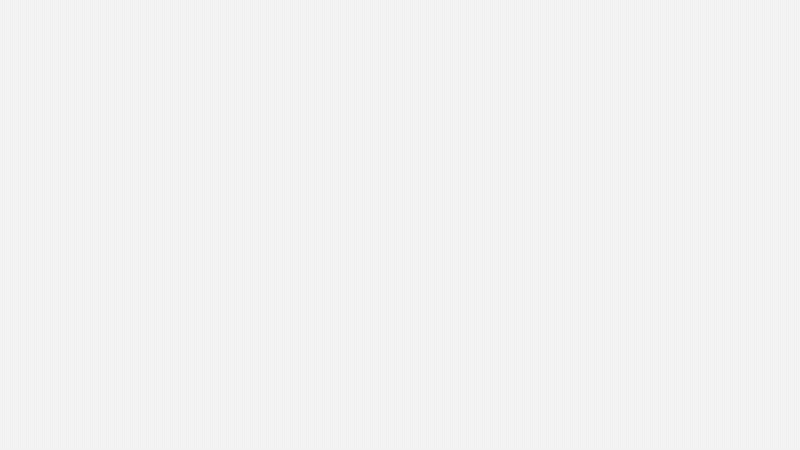 In Summary…
There are various ways to start selling your digital content, including:
Create a paid model that is separate from the free content.
Continue providing free content, but make it shorter and less specific.
Use high-value, in-depth content for members. Design free content to be a taste for paid content. The material must still be high-quality, but charge for in-depth content.
Provide access to a content asset introduction for free, but ask for premium membership sign-in to continue reading.
Continue offering free content, but add a members-only forum.
Continue to offer free content, but create additional courses, books and information products for a fee.
Whichever model you choose, don't forget that content quality comes first. Before you start selling your digital content, take a lot of time to research your audience, their struggles and how to best help them. This is key to digital content marketing success.
Ann Smarty is the Brand Manager at Internet Marketing Ninjas, as well as co-founder of Viral Content Bee. Ann has been into Internet Marketing for over a decade, she is the former Editor-in-Chief of Search Engine Journal and contributor to prominent search and social blogs including Small Biz Trends and Mashable. Ann is also the frequent speaker at Pubcon and the host of a weekly Twitter chat #vcbuzz