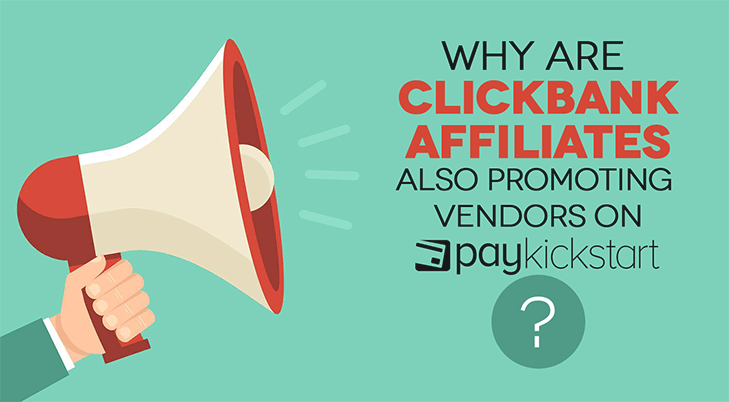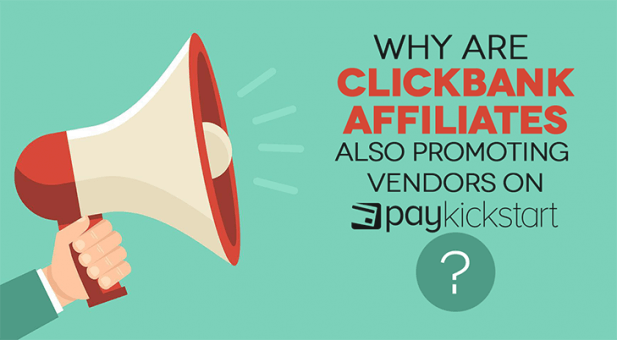 The debate about whether affiliate marketing is a legitimate way to earn a living has long been put to rest. Clickbank affiliates, CJ affiliates, and more are proving the naysayers wrong every day.
The question ceases to be whether it'll work.
What affiliates are asking now is which network or vendors have the best offers. At the same time, they want to make sure they get paid on time and their interests are protected.
It's hard to find a combination of all those things in one place. Sometimes, you're protected from fraud or dishonest vendors but payouts take forever.
That's part of the reason why Clickbank affiliates are also promoting vendors on PayKicsktart.
In this article, you'll discover many of the benefits the PayKickstart affiliate management platform offers and why Clickbank affiliates (and others) are promoting vendors that use PayKickstart.
Flexible and transparent commission structure
Vendors on PayKickstart have a lot of flexibility in the way they set up commissions for affiliates. Commissions can be one-off, recurring, or lifetime. Clickbank affiliates may be used to a one-off commission structure or recurring billing that has a lot of additional charges associated with it.
For example, Clickbank "buys" products from vendors at around 92% of the retail price then charges a handling fee. This happens before the Clickbank affiliate calculates their commission. That means if an affiliate gets a sale from the product, the commission amount will be much lower than would be assumed at first glance.
With PayKickstart, there are no complicated retail and wholesale pricing or handling fees. The affiliate get their complete commission.
Multiple target actions
Business is fluid and sometimes your sales cycle is too long or too involved for affiliates to refer a direct sale. Usually, companies don't use affiliates because most of them don't have the patience. With PayKickstart, affiliates are able to refer qualified leads.
When the vendor gets the lead and is satisfied with the quality, then the affiliate is paid. If the business doesn't have a complicated sales cycle then it's just as easy to pay affiliates based on the clients they refer. Either way, you're not limited to one action before commissions are earned.
Easy regulatory compliance
This can be a real headache for all affiliates – not just Clickbank affiliates. Some vendors don't have any processes in place for collecting tax forms which can lead to regulatory issues down the line. PayKickstart vendors are able to receive their tax forms right through the management portal and store it there.
The vendor can download it and the affiliate can upload or update it whenever the need arises.
Affiliate contests
Who doesn't' like a good affiliate contest with a fat prize at the end? If you've been part of large joint venture promotions then you'll be familiar with affiliate contests that have prizes in the six-figure range.
Contests are a big motivating force. What many people don't share is how difficult they can be to manage on top of everything else you're doing.
The PayKickstart platform makes it simple for vendors to run affiliate contests from the backend. The leaderboard updates in real time and it can be added to any webpage. Affiliates know exactly where they stand at all times and may double down to secure the top spot.
Marketing collateral management
One challenge vendors tend to face is delivering marketing collateral to their Clickbank affiliates. Since it's not part of the actual platform, the affiliate has to sign up for a different list or platform to be able to access the marketing collateral.
Many people who're promoting a vendor's products don't have the right marketing material, information on the audience, or an understanding of what works best. Many Clickbank affiliates end up seeing little to no return because of these issues.
Vendors using PayKickstart have the ability to upload marketing materials directly to the affiliate admin portal. When the affiliates log in to check their earnings and other information, they can quickly access the marketing materials and use them in their own campaigns.
This creates a consistent message about the product as well as a higher success rate among the affiliates.
Automated bonus delivery
How many affiliates spice up their affiliate promotions by adding another bonus or deal of their own on top of it? Quite a few.
The process of delivering those bonuses to a customer can be tedious, especially if the affiliate is doing a good job of referring new business.
The customer needs to contact the affiliate and let them know they made a purchase. After that, the affiliate will log into their portal or otherwise confirm that a purchase was made. For Clickbank affiliates, it can be difficult to match a purchase to a specific person. After confirmation, they then manually hand over the bonus.
It's time consuming.
With PayKickstart, there's automatic bonus delivery. The affiliate loads their bonus into the backend and whenever they refer a customer through their unique link, it's automatically sent out. It saves a lot of time and effort for everyone involved.
Customizable tracking links
Where you send someone is just as important as the core offer. If they land on a blog post then the experience will be different than if they landed on a conversion focused landing page.
Clickbank affiliates traditionally don't have much control over where they're sending traffic. The advanced ones may be able to work around it but in general, you're given a link to send traffic to.
PayKickstart allows affiliates to create links that go to almost any page as well as sub IDs to better track campaigns and traffic. They can understand what's working and what's not which translates into more revenue for them and the vendors they're promoting.
Conclusion
Clickbank affiliates have discovered that many vendors outside of Clickbank are offering generous commission terms. Not only that, they're using platforms that give them more flexibility and set them up for success.
Vendors using PayKickstart are able to give their affiliates all the tools they need to promote their products and reap the rewards over time.
That includes:
Flexible commission structure
Easy regulatory compliance
Quick access to marketing materials
Affiliate contests
And more
Take the PayKickstart affiliate management platform for a spin and see why Clickbank affiliates can't stay away.
Daniel Ndukwu is a regular contributor to the PayKickstart blog. He has extensive experience with online businesses, conversion optimization, and subscription revenue models. When he's not writing insightful content, he works with other entrepreneurs to help them grow their bottom line.