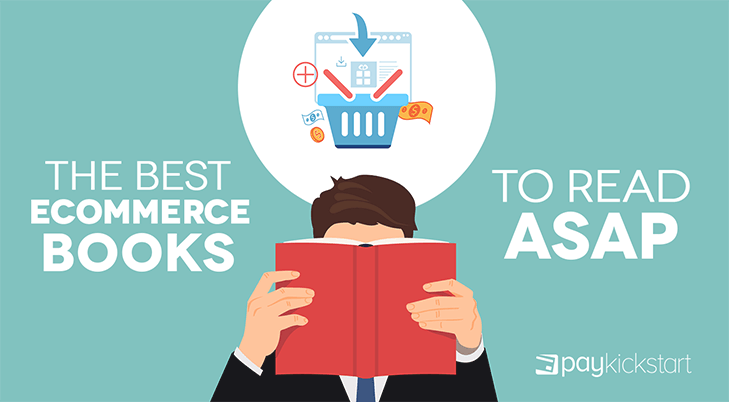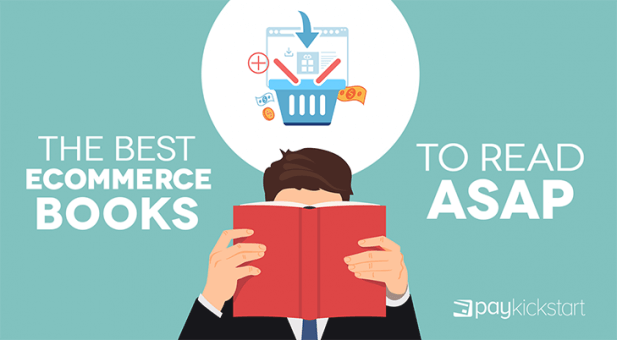 Knowledge is power. That saying gets tossed around perhaps a bit too often, but at the end of the day, it's true. Knowledge can go a long way in determining how successful you and your company are. Quite simply, if you know your stuff and understand your industry, you stand a better chance of surviving and even thriving.
This is especially true in competitive markets where multiple companies are vying for the same customers and ultimately dollars. If you don't know yourself, you can bet that your best competitors do. Fortunately, when it comes to ecommerce, you don't have to go to Harvard Business School to brush up on your education. Instead, you can rely on self-education.
One of the wonderful things about ecommerce gurus is that many of them are more than happy to share their experiences, stories, and insights. This isn't pure altruism, mind you. Many ecommerce gurus make a living educating people. And you can help them and yourself by buying some of the best ecommerce books out there!
Launch: An Internet Millionaire's Secret Formula
There's a good argument that if you are only going to buy one ecommerce book, you should go with Jeff Walker's "Launch: An Internet Millionaire's Secret Formula To Sell Almost Anything Online, Build A Business You Love, And Live The Life Of Your Dreams."

There's a lot to unpack in that lengthy title. First, Jeff Walker is one of the more successful ecommerce entrepreneurs. He's been in the biz since 1996 and has launched multiple successful companies. Second, Walker has distilled his own successful process down to a formula that anyone can follow. And if you're successful, you may find yourself living the life of your dreams.
Ecommerce Evolved: The Essential Playbook To Build, Grow & Scale A Successful Ecommerce Business

Tanner Larsson's "Ecommerce Evolved" is another great choice as it covers everything from establishing your startup to scaling into a mature company. But perhaps more importantly, Larsson argues that many ecommerce business owners are stuck in an old mode of thinking and that the industry is going through a transformative shift.
And Larsson believes that he has the insights you need to not only survive this transformation but to thrive in it. Your competition, on the other hand, might find themselves falling behind.
How to Write Copy That Sells: The Step-By-Step System for More Sales, to More Customers, More Often
As you grow your business, it's smart to really buckle down and focus on specific tasks and challenges. Take copy, or the writing that will appear on your ecommerce store. A lot of ecommerce business owners simply write the first thing that comes to their mind.
However, by tweaking your copy you may be able to greatly increase sales. This is easier said than done, but in "How to Write Copy That Sells" you can learn the tips and tricks needed to write more compelling copy.
Ultimate Guide to Google AdWords: How to Access 100 Million People in 10 Minutes (Ultimate Series)
Besides copy, you should also pay close attention to Google AdWords. As Perry Marshall, Keith Krance, and Thomas Meloche will tell you, by using Adwords you can immediately put yourself in front of millions of potential customers. However, many people simply throw up ads without much thought.
This is a huge mistake. If you don't understand how AdWords works and don't craft compelling ads, you'll waste money on ineffective and inefficient campaigns. By reading the "Ultimate Guide to Google AdWords", however, you can craft compelling content.
Ultimate Guide to Facebook Advertising: How to Access 1 Billion Potential Customers in 10 Minutes
Another book by Perry Marshall, Keith Krance, and Thomas Meloche, but this time the authors cover Facebook marketing. Like Google AdWords, there are a lot of little tricks to the trade. And Facebook has its own unique marketing platform. By the time you're done reading this book, however, you'll be all but an expert in Facebook Advertising.
The Startup Owner's Manual: The Step-By-Step Guide for Building a Great Company
This book is a bit more general. It's not for ecommerce stores specifically, per se, but instead any startup. However, if you've ever founded or worked with a startup, you'll know that there are a lot of common headaches and challenges. And if you're setting up an ecommerce startup, it's smart to jump in with some knowledge of what you'll be facing.
Building a StoryBrand: Clarify Your Message So Customers Will Listen
Branding is important for ecommerce companies and every other company, for that matter. While you might be tempted to focus exclusively on Internet and ecommerce skills, you should also also pay close attention to branding. As author Donald Miller argues, if you clarify your customers, they will listen.
The 1-Page Marketing Plan: Get New Customers, Make More Money, And Stand out From The Crowd
It's smart to put together a marketing plan for your ecommerce store. This plan will help you stay focused and on track. While many marketing plans are multiple pages long, Allan Dib can help you put one together on a single page!
500 Social Media Marketing Tips
Social media is becoming more and more important for ecommerce stores. Through social media you can build up your brand, advertise goods, and make sales. Unfortunately, social media marketing can be difficult but author Andrew Macarthy has 500 essential tips for social media marketing that you can use to empower your ecommerce efforts.
E-Business and E-Commerce Management
I'm putting this excellent book at the bottom of my list for a simple reason: it's a college textbook. Compared to some of the other books on this list, it's a bit dry. However, it's packed cover to cover with great information and if you're just getting started in ecommerce, this book is a smart choice for an introduction.
As a textbook, you'll have to shell up about $90 bucks for the latest edition. However, you can pick up an older edition for $10 bucks or less. If you're simply looking for an overview, most of the information in the older edition will still be relevant.
Be Warned: Those Who Fall Behind Stay Behind
Intimidated by the above reading list? It's quite extensive but if you read the above books, you'll acquire a ton of knowledge. And here's the thing, if you don't hone your skills and expand your knowledge, you run the risk of falling behind. Whether or not you're studying up, you can be certain that your best competitors will be.