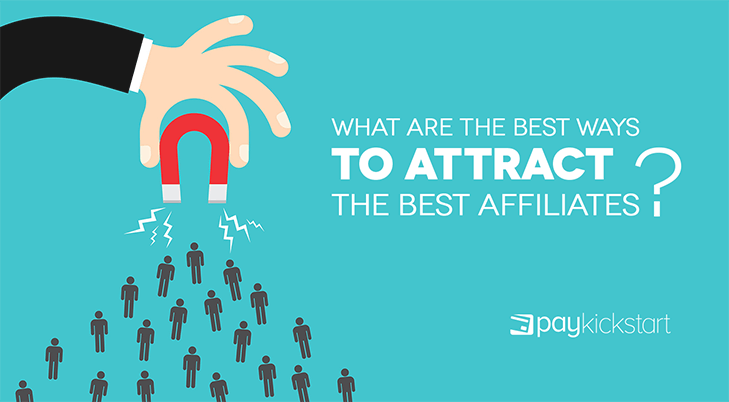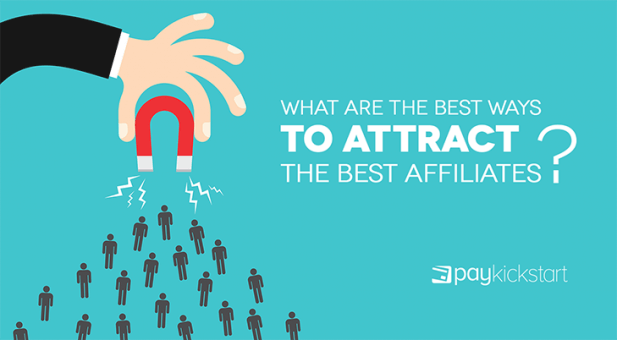 Affiliate marketing is one of the most cost-effective ways to grow your business.
You build a commission only sales team at scale. On the surface, it seems like the perfect way to build your business.
When done right, it is.
When you don't have rock star affiliates, it'll be difficult to see the gains you're looking for.
Why?
Instead of working with people who turn out to be assets, you end up adding another burden to your team. That's far from ideal.
To gain the benefits of affiliate marketing, it's important to recruit the right people from day one.
This post will show you a few strategies to attract the best affiliates to your organization and grow your bottom line.
Resources and training
No one knows your organization the same way you do. That's a given. Many people with an affiliate program don't offer resources affiliates can use to promote their products and services.
They expect the affiliates to do deep research about their specific audience, the major selling points, and the best ways to use it.
While some affiliates will do this, most won't so the businesses and the affiliates have subpar results. The best affiliates won't even waste their time because there are affiliate programs which have countless resources and regular training.
If you want to attract the best, take the time to create marketing materials, swipe files, promotion suggestions, and regularly train your affiliates on the latest promotion strategies.
Within PayKickstart, you're able to upload marketing materials for your affiliate partners to access. They can download and use it to create high converting campaigns that are in line with your overall brand message.
Attractive commission terms
This is a given but it's worth mentioning. The payout terms are one of the biggest considerations before someone signs up for an affiliate program.
What I'll never understand is why a company would bother with an affiliate program that pays out less than the competition. At the very least, you should have terms on par with everyone else. Otherwise, you'll be consistently skipped over.
If you really want to shine, it's important to beat the averages. After all, you want to attract the best so you'll also have to be the best.
For example, if everyone else in your industry is offering 30% commissions, you can offer 40%. Conversely, you can offer bonuses after they get a certain number of sales or additional benefits.
The way you structure it is up to you but strive to do more than what others are doing. If not more then do it better.
Semrush, through Berush, offers 40% recurring commissions when everyone else is offering 30%.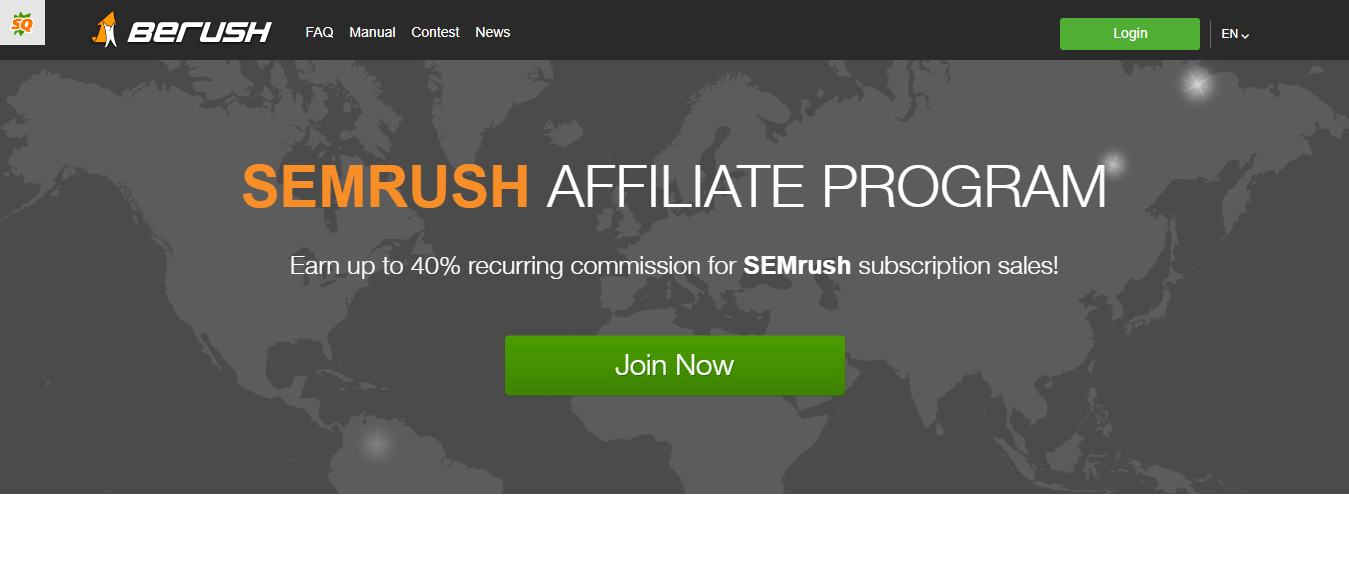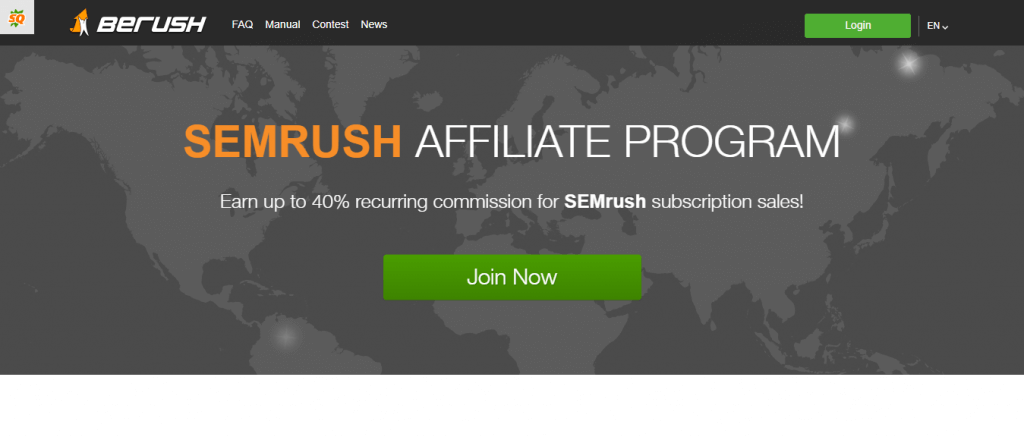 Stellar customer support
This may seem like it doesn't apply to affiliate programs. At first glance, it doesn't. Affiliates aren't your customers.
With that being said, the best source of brand advocates is your current customer base. They're familiar with your product, use it regularly, and like it.
When you deliver excellent customer support on top of a great product, they'll be more than happy to promote your products and services.
This becomes even more important when your products aren't what would be considered sexy. For example, accounting software isn't sexy. It's a necessary evil. When you deliver great customer service, your customers will be more than happy to promote a product they believe in while making a bit of cash on the side.
Quick payouts
Many affiliate marketing vendors hold payouts for 60 days or more. This is far from ideal. The people promoting products and services have bills to pay, advertisements to run, and audiences to reach.
The longer their commissions are held, the harder it is for them to turn over quickly. Affiliates look at how quickly your program pays out and decide whether or not you're a good choice based on that. There's nothing worse than a long holding period. Well, the only thing worse is a late check.
A good practice is to under promise and over deliver. For example, if your terms and conditions say you pay out after 45 days, strive to pay out in 40 or 35 days. If you can't pay out earlier because of a refund period or other constraints then make sure you're never late.
Collaborate with affiliates
Affiliates don't promote your products in a bubble. The articles they write, the ads they create, and the initiatives they develop should advance your overall message and support your branding.
They're marketing and social media influencers in their own right and expect you to help them make the most of the partnership. If there's no collaboration on your end, it may make your program less attractive.
Let your affiliates know that if you can fill them up or distribute it, you're more than willing to jump on webinars, create co-branded material, and otherwise support their initiatives. Eventually, the best in the business will notice and sign up to take advantage of co-promotion opportunities.
Before they show up, brainstorm different ways you can support and collaborate with your current affiliates. Would a webinar be worthwhile for them? Can you advise them on advertising strategies? Does it make sense to guest post on their website?
You know your affiliates and products best, get creative and you'll see the benefits.
Useful affiliate dashboard
This is an often overlooked aspect of affiliate marketing. Affiliates need to understand what's working and what's not.
The right affiliate dashboard will make that possible.
At PayKickstart, we've spent a lot of time and energy optimizing our affiliate dashboard for you and your affiliate partners. They can create unique sub-links that help them track performance across specific campaigns.
For example, they can create a link that points to any page on your website and is only used in email. They can analyze the results to see how well email is converting for them. They can also do the same for other platforms.
The dashboard clearly shows them how each link performed and which channels are producing the greatest ROI for them.
Conclusion
There are many ways to attract the best affiliates in the business.
Before you launch an affiliate program, be sure that you've built a great product or service. If you don't have that then no tactic will help you attract more affiliates to your offer.
After you've gotten enough feedback to build a stellar product, use a few tips in the article to attract high performing affiliates. You don't need to adopt all of them at once. Focus on one or two at first and measure how well they work.
When you've mastered it, incorporated the next one.
Let me know how you're attracting great affiliates in the comments and don't forget to share.
Daniel Ndukwu is a regular contributor to the PayKickstart blog. He has extensive experience with online businesses, conversion optimization, and subscription revenue models. When he's not writing insightful content, he works with other entrepreneurs to help them grow their bottom line.