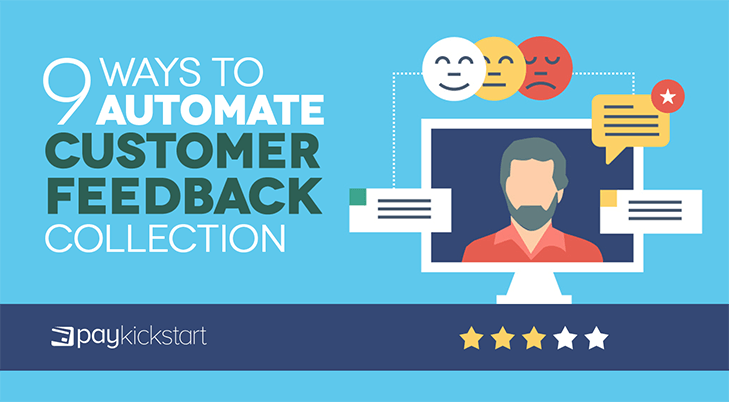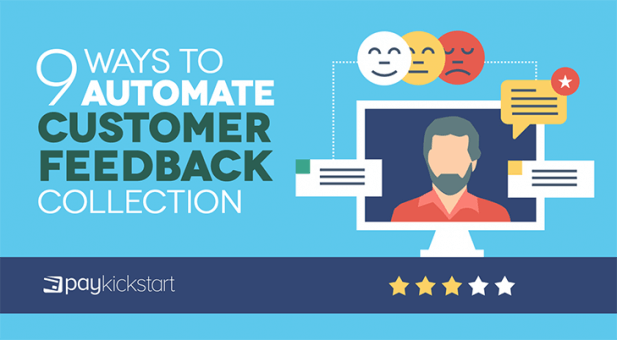 No matter what type of business you run, customers will always have customer feedback regarding your business. This could be a positive or negative opinion. When you visit review-focused websites like Amazon and Yelp, you find customers praising or lashing out at businesses because of goods and services provided.
As a business, this is a great thing. What isn't great is having all this feedback out on a public forum. In such a case, prospective customers may be deterred from working with you because of negative reviews. The answer is private feedback.
Why is collecting private customer feedback so important?
Privately collecting feedback is an important exercise for any business. For one, you need to know what your customers think about your business. Are they happy with your products and services? Are they angry about something?
Feedback helps you get this information. Secondly, private feedback allows you to respond to a customer's concerns before this information reaches the public domain.
Lastly, customer feedback helps you improve your products and services. It does this through information no number of focus groups, and market research will supply because this information comes straight from your customers.
What are the types of customer feedback?
Customer feedback can be about almost anything about your business.
However, to derive actionable insights that can help you improve, focus on these five types of feedback:
Product and brand feedback – How people perceive your brand and products.
Customer satisfaction feedback – Emotional and functional feedback about your products/ services.
Brand loyalty feedback – How well your branding and customer retention efforts are working.
Sales feedback – How well your sales strategies are working.
Customer experience feedback – Quality of experience your various brand assets and functions are delivering.
Now that we have covered what feedback is and the various types of feedback, let's now turn our attention to how to automate customer feedback collection. We'll look at four ways to do this.
Automating Customer Feedback Collection
#1. Contextual Website Surveys
Contextual website surveys are surveys that appear when a web user takes a certain action or in response to any other triggers.
For example, exit intent surveys are triggered when your cursor exits the page from the top, which often signals an intent to exit the page. Using such an implementation helps you automatically collect feedback without having to track every web user.
Using a tool like Hotjar, you can go further and use heatmaps and personalized responses to engage users based on their feedback.
#2. In-Message Surveys
Businesses typically send their customers dozens of messages per year. These could be receipts, reminders, invoices, bills, updates or a host of other messages. You can use this channel to automate feedback collection.
To do this, add a feedback link to all your messages. For example, when you send a receipt to your customers, you can include a link asking them to rate their experience on a scale of 1-10 (this is called a Net Promoter Score – more on this later).
By adding feedback links to all your outbound messages, you can automate your feedback collection easily.
#3. Net Promoter Score (NPS)

A Net Promoter Score is a score that asks your customers to rate your products or service on a scale of one to ten. One being poor and ten being excellent. NPS is a powerful way to automate feedback collection because you can add it almost anywhere.
Places you can add NPS include:
Newsletters
Electronic receipts
Company news
Text messages
IVR calls
Dedicated NPS emails
Social media posts
Etc.
#4. Widgets
Feedback widgets are another great way to automate feedback collection. Customizable widgets as well give you the option to show them at specific areas of your website and to capture useful information about the website visitor.
Because of this, you can tie feedback to data like time spent on site, other visits from the user, the device they used and so on. Collecting feedback using widgets can also be used for a wide range of use cases including reporting bugs, submitting website usability reports, and general feedback about the business.
#5. Post-Purchase Surveys
This type of feedback automation works great for e-commerce businesses. Here's how a typical workflow would look:
A Customer makes a purchase
The customer receives an email with the survey link
Customer goes to survey landing page
Fills out the survey form
Receives another email with an incentive such as a coupon.
Every online business needs to add post-purchase surveys to find out whether the customer was happy with their purchasing experience or not.
#6. Lead Generation and Nurturing
Whether you are prospecting or nurturing current leads, automated lead generation and nurturing surveys are essential. Here is a sample workflow:
An inactive user receives an email with the survey link
Opens email and clicks on the link
Taken to survey landing page
Completes survey
Receives thank you email.
Along this workflow, a user can choose to take different actions. According to the different actions they take, the workflow can adapt to take them to a different destination page.
#7. List Segmentation
List segmentation helps you know what message to send to which type of customer/user/prospect. Using automated surveys, you can easily segment your audience based on the answers they give.
If you send out an NPS survey, for instance, you can segment respondents into detractors, passives, and promoters. From this segmentation, you can then tailor messages that address each segment.
#8. Pre and Post-Event
Events such as webinars, live-streamed events, courses, and others benefit greatly from feedback. Automatically capturing attendee sentiments can help you integrate their feedback faster and more efficiently. For instance, here is how a pre-webinar automated survey would look:
Webinar registration
Webinar confirmation email
Webinar reminder email
Webinar landing page
Pre-webinar survey link on the webinar landing page
Survey results integrated into final webinar experience
#9. Usability Testing
E-commerce and SaaS businesses rely a lot on usability to offer a great experience to customers. To build great user experiences, they need to engage in a lot of usability testing. Automated usability testing surveys are a great way to conduct this.
To deploy such surveys, you can add a widget to your website or send a link via email to users. The great thing about usability testing surveys is that most customers will respond because it shows you value their opinion about something that isn't related to a purchase.
PayKickstart ❤️ Feedback
Automating your customer feedback collection can help save you time and effort. It can also help you scale your feedback collection efforts, especially as your customer base grows.
Using feedback tools like Hotjar, Zapier, and Survicate can also help you process the feedback you get into graphical elements that give you an overall picture of how you're doing.
Here at PayKickstart, we value customer feedback. That is why we have made it easy, through integrations, to add automated feedback loops to whatever PayKickstart tools you use.
Whether you use PayKickstart to charge your customers or to manage your affiliates, you can easily add automated feedback collection loops to find out what your customers think about your business.