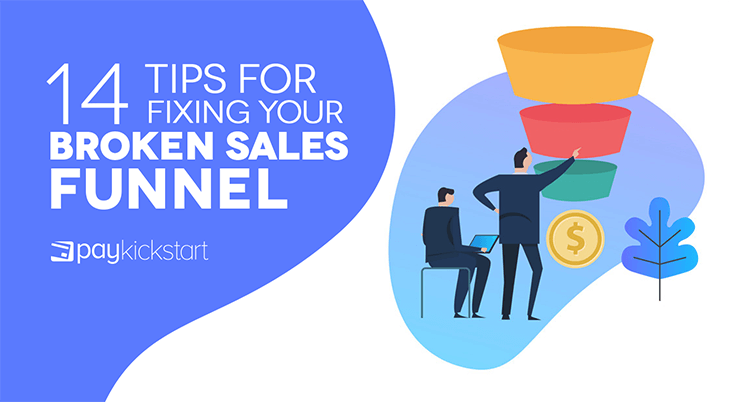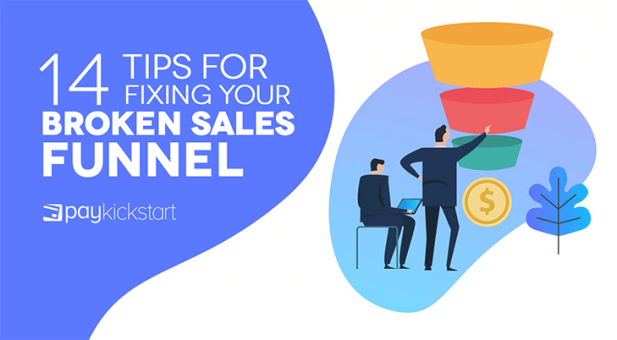 Your sales funnel might be broken and you may not even realize it! If you're not seeing the results you had hoped to see, it might be because your sales funnel is broken, or at the very least, not operating as efficiently as it could be.
However, by following the 14 tips outlined below, you may be able to increase sales and conversions. In this article, we'll outline a process for examining and refining your broken sales funnel. Along the way, we'll offer tips for fixing problems and improving performance.
Step One: Look at Your Traffic, Then Improve It
Let's start towards the top of your sales funnel. Are you driving enough traffic to your website and landing pages? You should set a realistic goal based on your industry and you should see if you're hitting that goal. If possible, try to find out how much traffic competitors are driving in by using Alexa or another tool.
Website traffic is vital for your sales funnel.
So let's assume you're not driving in enough traffic. How can you bring that up? Some potential solutions include:
Tips for Improving Traffic
Tip #1 Use Social Media Advertising
With just a few bucks you can use social media to put your content in front of thousands of viewers! However, make sure you target a relevant audience.
Tip #2 Write Lots of Content
Search engines are vital for drumming up traffic. In order to attract search engines, you're going to have to write compelling content.
Tip #3 Create Incentives for Sharing
You can use methods like affiliate marketing to increase shares and backlinks to your content. You could provide affiliate marketers affiliate marketing trafficking links and then reward them for sending traffic your way. Or you could offer customers rewards for sharing your posts.
Tip #4 Ask Your Friends to Share
You can ask friends and family to share your content. You'd be surprised how far a little bit of momentum can go. If you're launching a new ecommerce store, for example, shares and likes will help you organically grow your audience.
Step Two: Examine Your Leads
Once you're driving in an acceptable amount of traffic, you need to shift your primary focus to leads. A lead is a potential customer who is interested in your product but hasn't yet converted. You want to either convert them, or failing that, at least get their contact information.

Now it's time to focus on your leads!
You can do this by providing gated content, offering a newsletter, promising discounts in exchange for emails, and various other methods. Generally speaking, for signup pages your goal should be to capture at least 20 percent of visitors. If you're failing to hit that metric, you might be driving the wrong traffic or may need to improve your sign-up page.
Tips For Drumming Up Leads
Tip #5 Offer Freebies
People love free stuff. You should offer at least one high-value freebie on your signup page. For example, at PayKickstart we provide free marketing guides to visitors who provide an email. You can offer these guides on your blog posts, landing pages, and everywhere else.
Tip #6 Double Check Your Traffic
You should take a hard, long look at your traffic. How long are people staying on your website? How many pages are they viewing? Is the traffic coming from markets where you actively sell your products? It's possible that you're targeting the wrong audience. If so, you need to go back to step one and reconsider your traffic driving strategies.
Tip #7 A/B Test Your Content
Getting your web-copy right is vital. Customers are very sensitive to how things are worded. If you're not driving enough sign-ups, consider tweaking your copy and then A/B testing it. Find the content that is performing best.
Tip #8 Use Retargeting
You can use retargeting on Facebook and Google to target people who have visited your website but didn't opt in. You should do so. If retargeting isn't working, you may be driving in the wrong traffic.
Tip #9 Use Exit-Intent Pop-ups
You should use an exit-intent popup with an offer or compelling gated content if customers provide their email.
Conversions
Sales funnels are all about conversions. If you're driving tons of traffic and getting lots of signups, but no conversions, then your funnel is most certainly broken. Fortunately, there are steps you can take to improve performance.
Now it's time to improve your conversion rate!
That being said, it's important to set reasonable expectations. Conversion rates across industries usually weigh in at about 1-3 percent. Let's look at ways you can improve your conversion rates and hopefully match or exceed industry standards.
Tips for Increasing Conversions
Tip #10 Test Email Subject Lines
Following up leads with emails is a great idea. You should create several compelling subject lines and A/B test them. If leads aren't opening your emails, they won't hear your message.
Tip #11 Test Calls-To-Action
At the very least, you should have Calls-to-Action (CTAs) on your landing pages and in your emails. You'll probably pepper them around on social media as well. And you can even slot them into your blog posts. A/B test all of them. Find the CTAs that resonate with your customers.
Tip #12 Use Social Proof
Social proof, such as customer reviews and being mentioned in well-known magazines, reassure customers and add credibility. This, in turn, could produce a serious uptick in your conversion rate.
Tip #13 Use Retargeting
Retargeting is great for drumming up not just leads, but also increasing conversion rates. Use Google and social media advertising to retarget people who have visited your sales page but haven't yet converted.
Tip #14 Offer a World-Class Shopping Cart
Your shopping cart could have a big impact on your conversion rate. If the shopping cart is difficult to use or doesn't offer a wide variety of payment options, people may abandon would-be purchases in the cart.
Take-Away: Tweaking a Sales Funnel is Difficult but Necessary
If you want to tweak your sales funnel, you're going to have to analyze every single aspect, down to the word and button. And you're going to have to pour over data and A/B test results. I won't lie to you, this can be difficult work, especially if you want to do it right.
Yet optimizing your sales funnel could have a huge impact on your performance. If you can increase your conversion rate from say .5 percent to 2.5 percent, it could have a dramatic impact on your company's financial health. So while difficult, it's all but necessary to ensure that your sales funnel is optimized.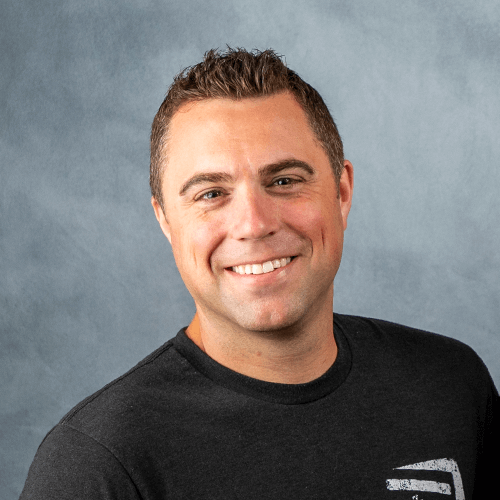 Mark Thompson is the co-founder of PayKickstart.com – a SaaS that is reinventing the modern-day shopping cart and affiliate management, helping thousands of businesses and Entrepreneurs sell more, maximize customer lifetime value and automate subscription commerce.
Mark has spent over a decade in the world of marketing and software, selling over $20+ million of his flagship training programs and software.