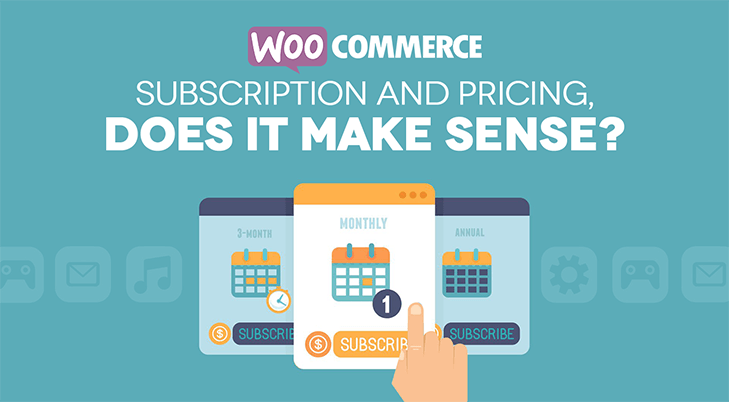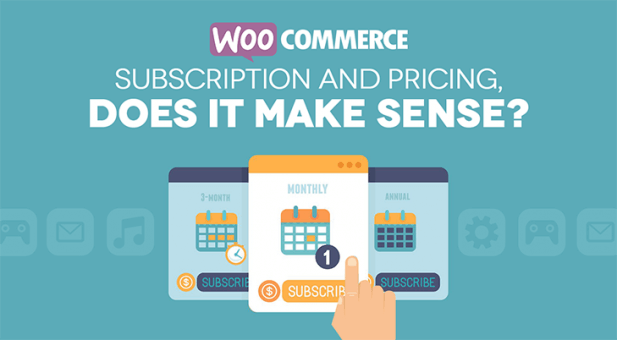 WooCommerce is one of the more popular online shopping cart solutions. In fact, 30 percent of online ecommerce stores run on this platform. WooCommerce also offers a free plugin that you can use to start selling. Given the "low" costs and market penetration rates, you might think that they are the obvious choice for any ecommerce store.

However, there are many caveats with Woo-Commerce subscriptions. While their shopping cart is among the most respected in the industry (along with PayKickstart, I might add), Woo-Commerce's pricing can be a bit confusing. When it comes to business, free is rarely free and that's certainly true of WooCommerce.
The Woo-Commerce subscription plan could be considered a "freemium" model, where they draw you in with a free product, in this case, the plugin. Then, they upsell you various features. There's absolutely nothing wrong with the "freemium" model but before committing to a Woo-Commerce subscription, you should understand how much their subscription fees will be in the long run.

The Free WooCommerce Plugin Is Feature Limited
At PayKickstart, when we set out to develop our shopping cart, we wanted it to be one of the most feature-rich shopping carts in the market, right out of the box. The WooCommerce plugin, on the other hand, is quite limited.
Yes, you can engage in basic ecommerce transactions, for free, with the WooCommerce plugin. However, when it comes time to even slightly advanced features, you'll likely be asked to pay separately. Let's look at some Woo-Commerce pricing examples where costs can start to add up.
"Advanced" Features Often Cost More Money
Let's assume you sell herbal supplements online. And let's say you want to upsell something directly through your shopping cart. Maybe a customer wants to purchase a sports injury recovery supplement. When they go to check out, you could try to sell them a sore muscle pain relief cream.

This would be an example of upselling. And upselling, by the way, is one of the most effective ways to increase revenues. Using one-click upsells, our clients have been able to more than double their revenues.

If you want to use "product add-ons" through your Woo-Commerce subscription, you're going to have to pay $49 dollars per year. Okay, but that's not so bad, is it? But let's say you also want to add a customized thank you page. Great idea! Customization helps build relations. Except, that's going to cost an extra $49 annually. Want to send product vouchers, say for tickets? You can do so, but it'll cost $129 dollars.

Free isn't so free after all!
Want to sell chained products, such as bundled deals? Another great idea! And one that will also cost you $49 per year. Looking to use gift certificates and other "smart" coupons? Smart but that costs $99 annually. Need to add attachments to your emails? That's $29. Want sales report emails? Another $29. Woo-commerce's pricing isn't so free after all.
Many SaaS companies, including PayKickstart and WooCommerce, now rely on subscription fees. If you want to use WooCommerce for subscriptions, that'll cost $199 per year. The analytics data WooCommerce's free plugin provides is minimal, but don't worry, you can install Google Analytics and KISSmetrics for "just" $299 and $149 respectively.
Many WooCommerce extensions are very expensive.
Let's add all of that up:
Product Add-ons: $49
Customized thank you pages: $49
Product vouchers: $129
Bundled deals: $49
Gift certificates: $129
Email attachments: $29
Sales reports: $29
Subscriptions: $129
Google Analytics: $299
KISSmetrics: $149
Total= $1,050 per year
So you could quickly find yourself paying more than a thousand dollars per year for the seemingly free Woo-Commerce subscription! That's how freemium models work. While the initial product is free, if you want advanced features, you're going to have to pay for them. And as we've seen above, the costs can quickly add up.
There is a key cost advantage to WooCommerce versus many other shopping carts. Like PayKickstart, WooCommerce does not charge transaction fees. When you use shopping carts like Shopify, you will have to pay 2.9 percent plus 30 cents per transaction. WooCommerce doesn't charge these fees. However, payment processors, such as PayPal, usually do charge fees.
So Do WooCommerce Subscription Fees Make Sense?
Maybe. At the end of the day, you need to calculate the fees for the individual Woo-Commerce subscriptions you will use both now and in the future. Your ecommerce store might start out small and simple, so at first glance, the free plugin may be tempting.
As your ecommerce store grows, however, and you start to use more advanced features, Woo-Commerce pricing fees can quickly add up. And when it comes to ecommerce, advanced features can go a long way towards increasing revenues. For example, essentially every successful, competitive ecommerce store relies on analytics.
At PayKickstart, we provide many powerful reporting tools at no added cost.
You need to adjust your campaigns and product lineup to be as profitable as possible. If you don't, you're leaving revenues on the table. Unfortunately, integrating advanced analytics into WooCommerce can get quite pricey, as we saw above. However, you could argue that the advanced features will pay for themselves with increased conversions, customer retention, and revenues.
Still, there may be a more affordable option.
How PayKickstart Handles Pricing
While developing PayKickstart, we recognized that advanced features, including upselling and analytics, add a lot of value and help our clients increased pricing. That's why we include many powerful features in our subscription plans.
For example, if you select our premium plan you will get access to advanced analytics, custom thank you pages, one-click upsells, order bumps, coupons, an affiliate center, and much more. And our premium plan costs just $77 per month (when you sign up for an annual plan).
WooCommerce Makes Sense in Some Situations But Not All
So what's the final verdict? WooCommerce is a powerful shopping cart solution, and in some cases, Woo-Commerce pricing makes a lot of sense for small ecommerce stores that don't need advanced features. However, if you want to run a competitive ecommerce store that maximizes conversions and revenues, you'll have to pay for extra features. In this case, another shopping cart solution (cough, cough PayKickstart) may make more sense.