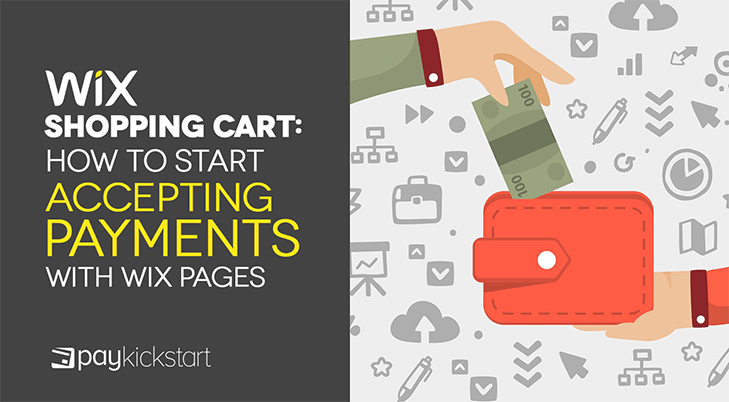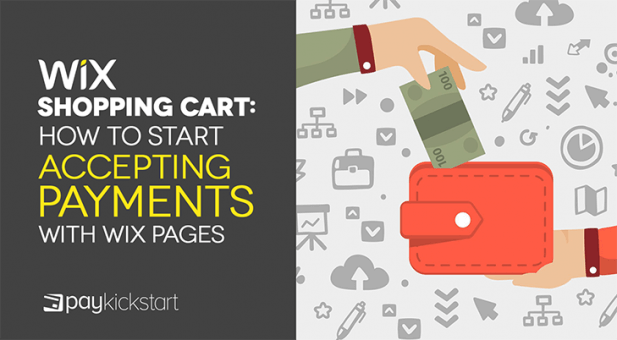 Wix is one of the most popular website and page builders. You can create a professional website in an afternoon.
You get hundreds of templates, social media integrations, SEO tools, support for dozens of languages and much more.
It even comes with a basic Wix shopping cart through Wix Stores that will allow you to collect payments. That's enough for beginners or people who're not concerned with maximizing revenue.
For you to be here right now reading this blog post, I'm going to make an assumption – forgive me if I'm wrong.
My assumption is that you want to maximize revenue from every transaction and the Wix shopping cart is too basic for your needs.
As you know, we don't do basic at PayKickstart.
In this article, you'll understand the benefits of using PayKickstart to handle payments on your Wix site and how to integrate with Wix.
Benefits of using PayKickstart as your Wix shopping cart
After you've done the legwork of generating the right traffic, getting your message right, and sourcing (or creating) the right products everything is good – right?
Not exactly.
One of the main challenges of online shopping is the high rate of abandonment. The statistics vary but everyone agrees that over 70% of shoppers fail to complete the checkout process.
This is abandonment and it's one of the main issues PayKickstart was created to address. It does this in a number of ways.
Optimized checkout templates
Part of the reason people have so much trouble checking out is because the process is difficult. There are multiple pages, forms to fill, and a lot of unnecessary information.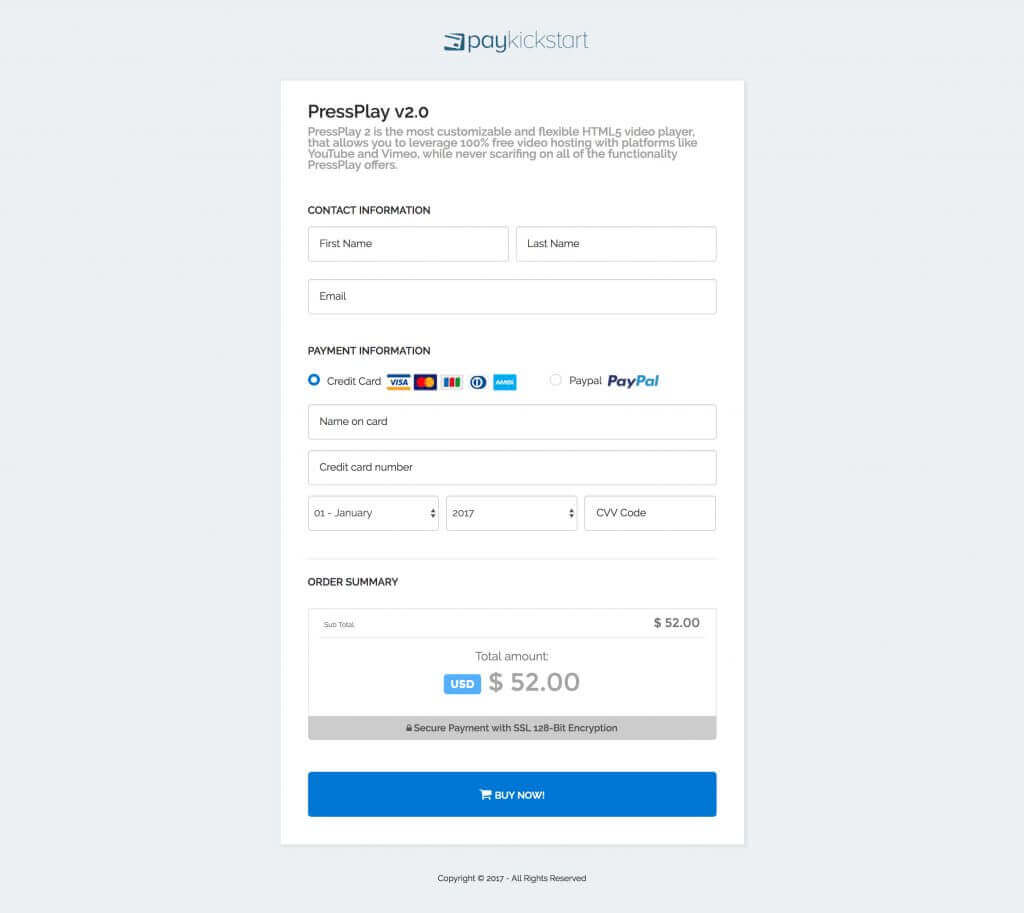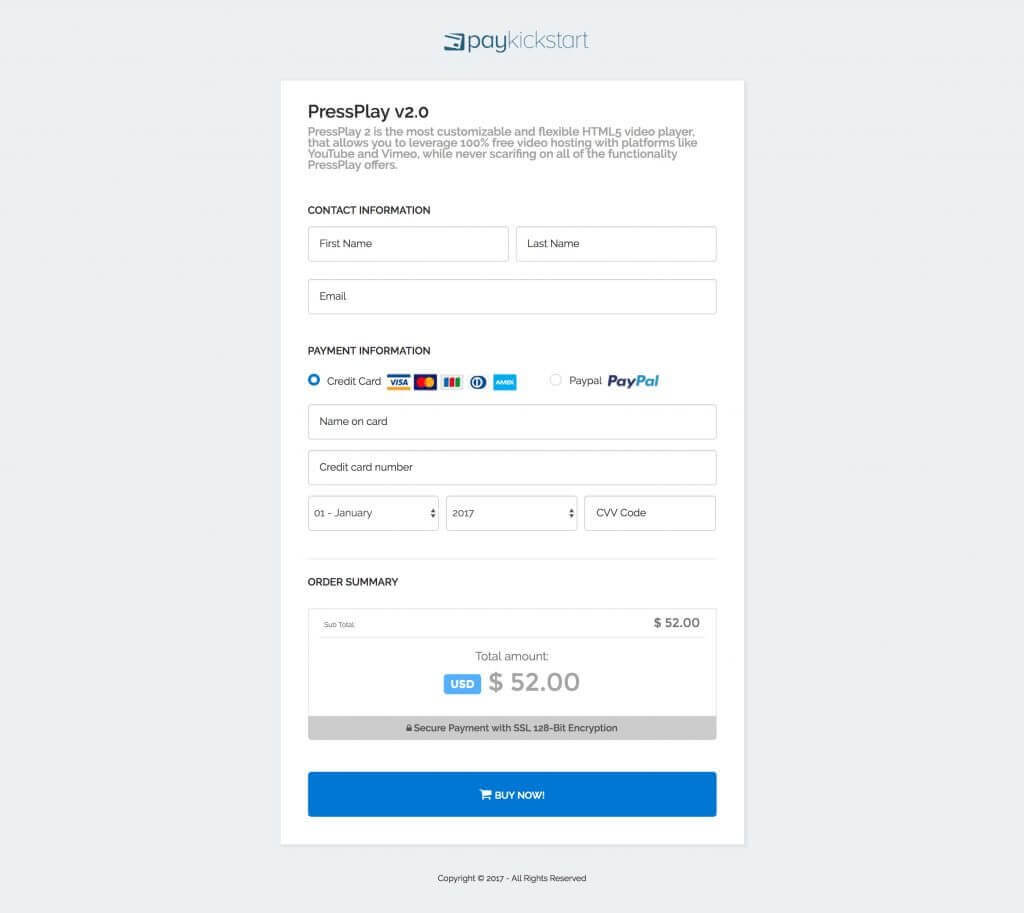 Our templates have been tested in the real world and proven to increase conversions. They ask for the most important information and leave off the rest so your customers can get in and out quickly.
In addition to that, you have the option of capturing contact information separately. That way you can send follow up messages if your prospects don't make it through the checkout process.
Another fringe benefit is that if you're using an SEO company or doing SEO yourself, it'll help reduce your bounce rate and signal to the search engines that you have a quality website. This translates into even higher search rankings.
Multiple payment methods
There are hundreds of alternative payment methods and they're getting more popular every day. Over half of all online transactions will be performed with an alternate payment method by the end of 2019.
What many online business owners don't realize is that almost half of all their shoppers will leave when they don't see their preferred payment method.
When you have multiple payment options, it encourages trust from your new customers and may even promote repeat purchases.
In addition to that, it can be more secure because payment methods like PayPal process the transaction off of your website.
Conversion boosting tools
This is one of my favorite parts of PayKickstart. There are tons of conversion boosting features that other shopping carts simply can't stand up to.
Here's the thing, Wix Stores is fine for collecting payments but it's not built to maximize revenue from every transaction. PayKickstart is.
This is made possible with a few key features:
1-click upsells
The problem with a lot of solutions is that they don't support upsells or the customer has to jump through a few hoops.
Both situations are far from ideal.
With PayKickstart, all you have to do is set up your upsells and your customers can simply click for it to be added to their cart.
Order bumps
Order bumps are smaller products you present on the initial checkout page. They're closely tied to the original product and make it easier to use or complement it in some way.
On average, our customers see a 30% increase in transaction value.
Jeff Hunter was able to bump sales 5x when he switched to PayKickstart and started using the conversion boosting features.
Cart abandonment recovery tools
Traditionally, setting up your cart abandonment workflow requires multiple tools. PayKickstart is a self-contained system that allows you to send cart abandonment recovery emails to the 70%+ shoppers who don't make it through the checkout process.
It doesn't end there, when your buyers click through the emails to continue shopping, the shopping cart has their information already filled out from the previous visit.
Clear reporting dashboard
You don't have a business if you don't understand how everything is working together. PayKickstart has a clear dashboard that gives you a bird's eye view of the most important metrics in your business.
It's also possible to drill down and look at metrics individually to spot areas of improvement. Key dashboards include:
Conversion reports
Sales reports
Subscription and churn reports
Traffic reports
Affiliate reports
How to set up PayKickstart as your Wix shopping cart to accept payments
There are two methods of collecting payments from your Wix website using PayKickstart.
Checkout pop-up widget
This is ideal when you want to present the checkout form after a button click but don't want your customers to be redirected to another page.
In PayKickstart, it's necessary to set up a sales funnel and product before creating a checkout page. You can learn how to do that here.
After you've created your product and sales funnel, you can begin setting up your checkout pop-up widget.
Step 1: Click funnels in the left navigation panel and then click the light blue manage button.


Step 2: Click on checkout options for whichever product in your funnel that you'd like to associate a checkout form with.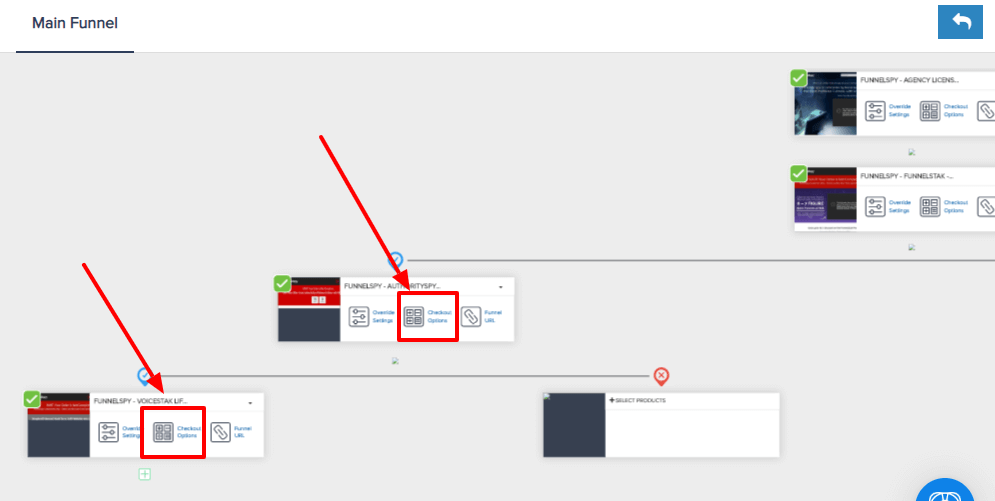 Step 3: select popup widget and then choose a widget design.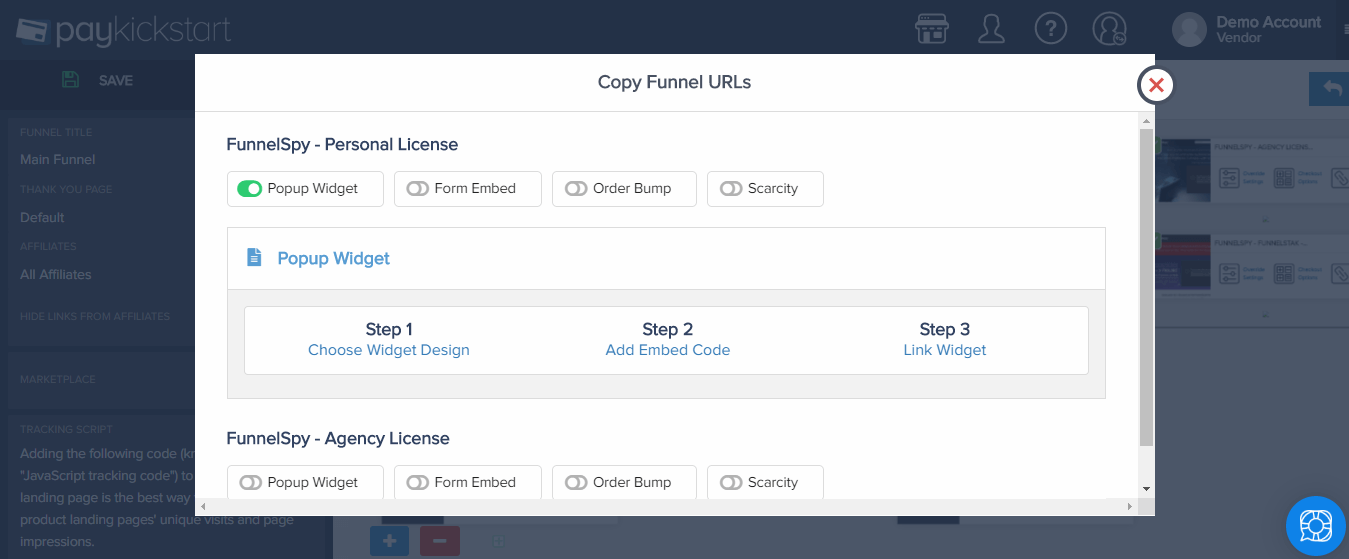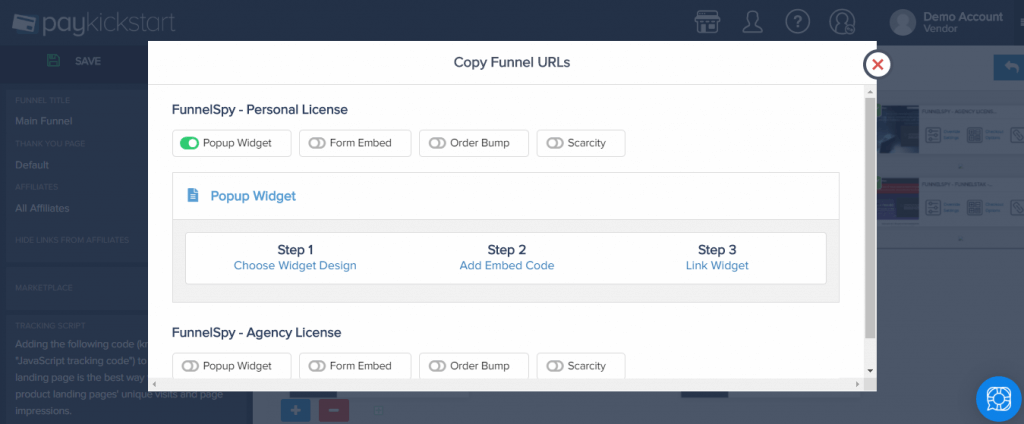 Step 4: Grab the embed code and paste it anywhere below the head tag of your website.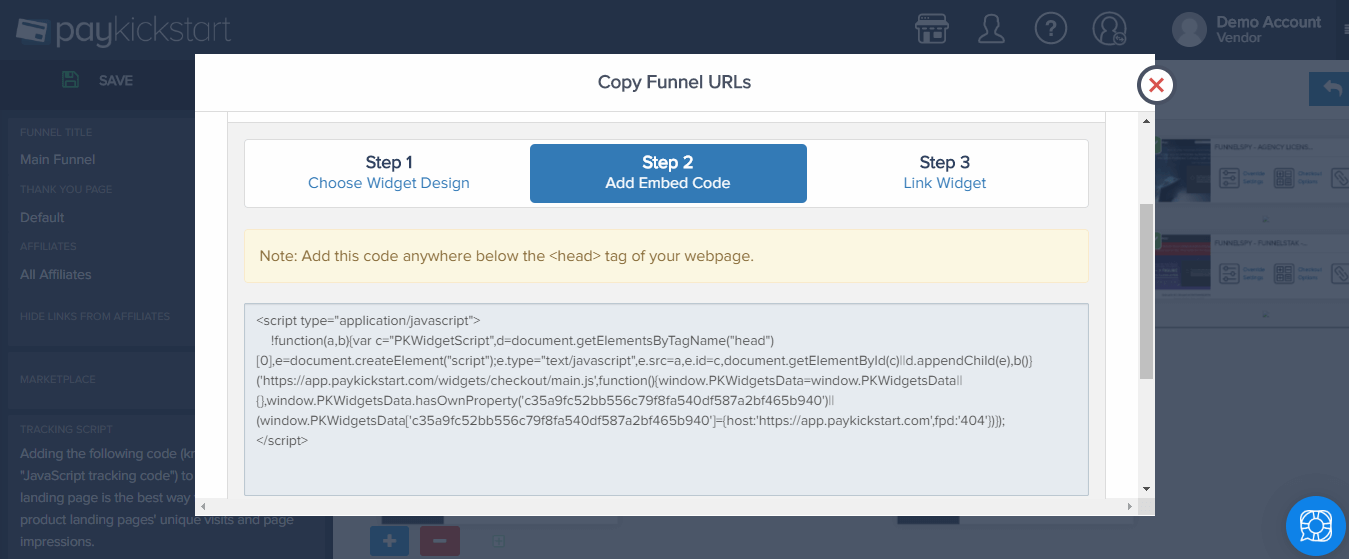 Step 5: click on "step 3 – link widget." The code that appears here will be pasted as the link for your button instead of a traditional URL. When you're done, the button will now show a checkout pop-up when clicked.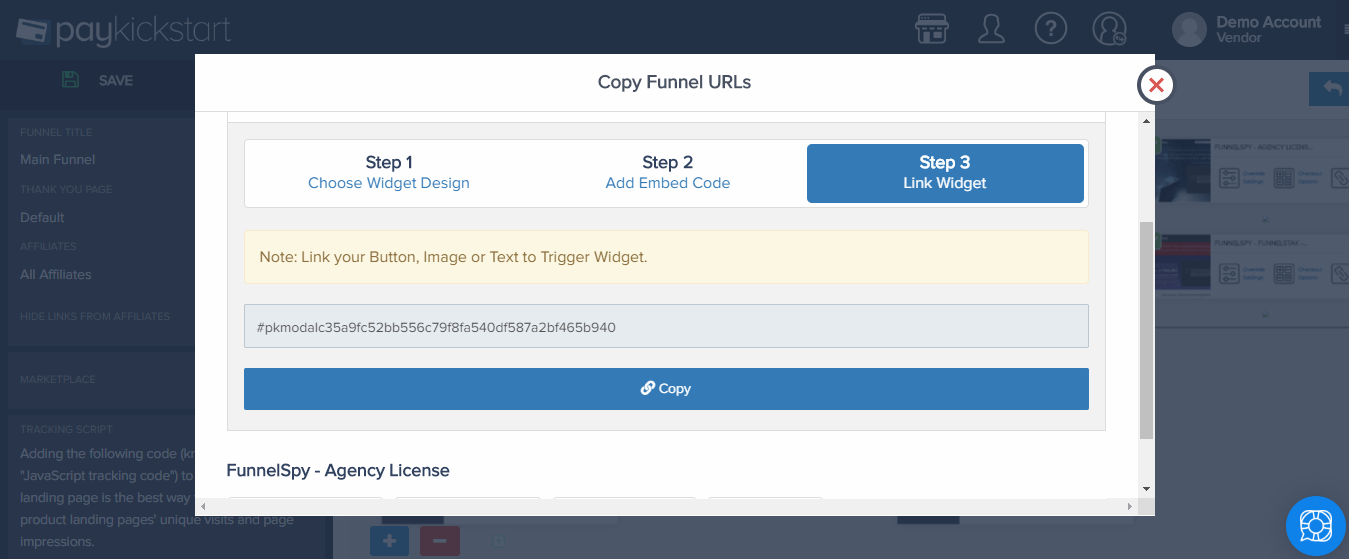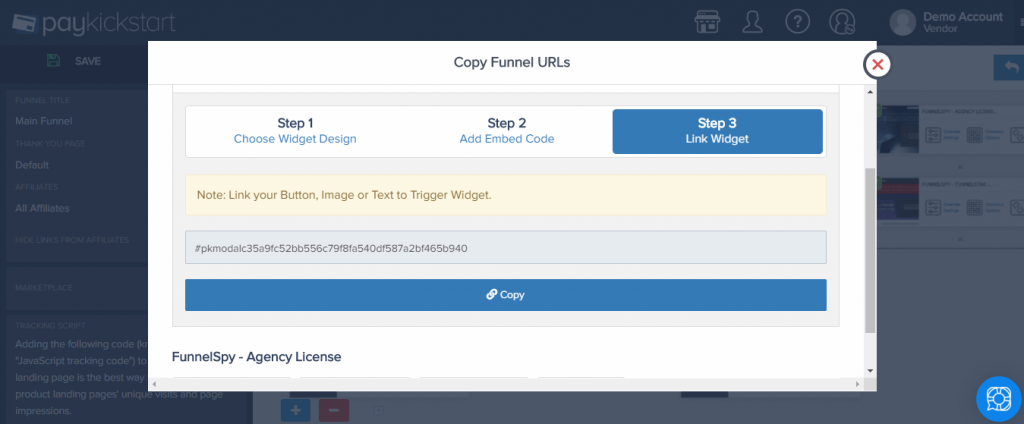 That's it, your Wix page is now ready to start accepting payments.
Embed checkout form
This option is ideal when you'd like to separate the sales page and the checkout page but keep everything on your domain. The process is similar to the checkout pop-up form. Complete steps 1 & 2 from above, for step 3, you'll select "form embed."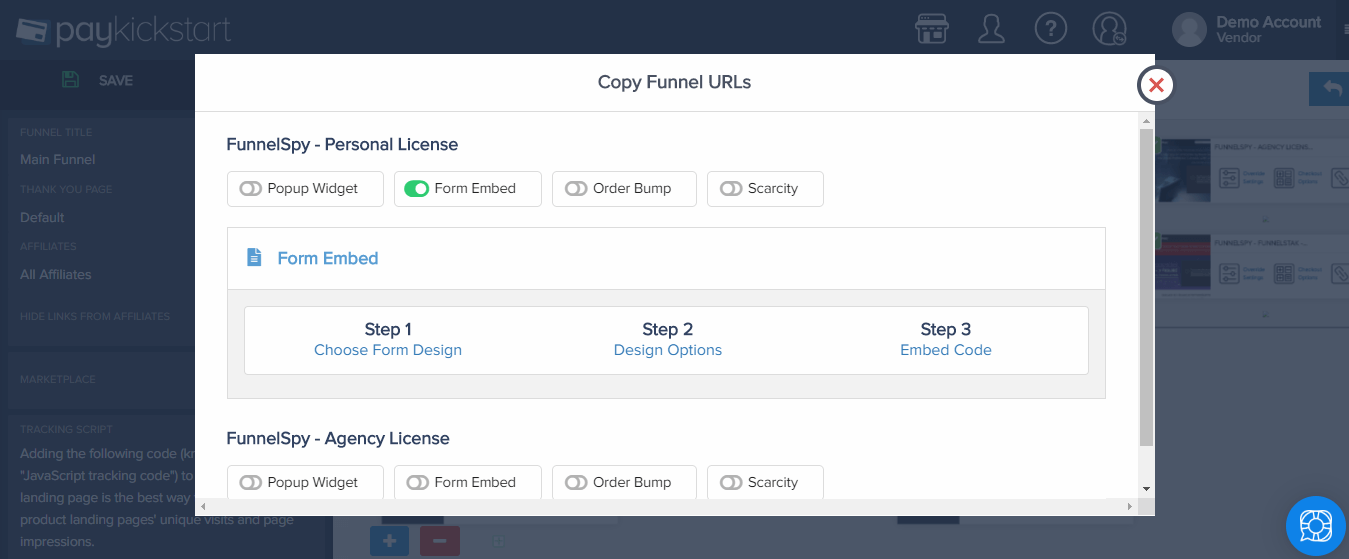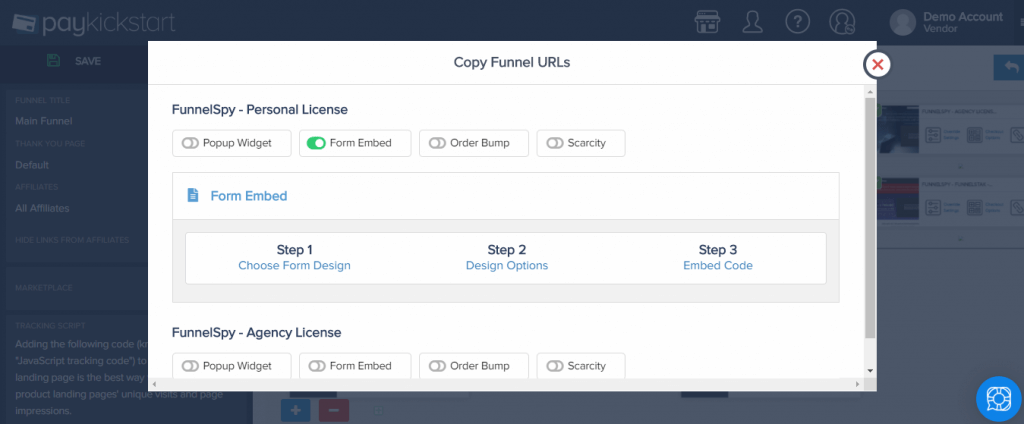 Step 4: choose your form design and decide whether it's a single page or multi-step form.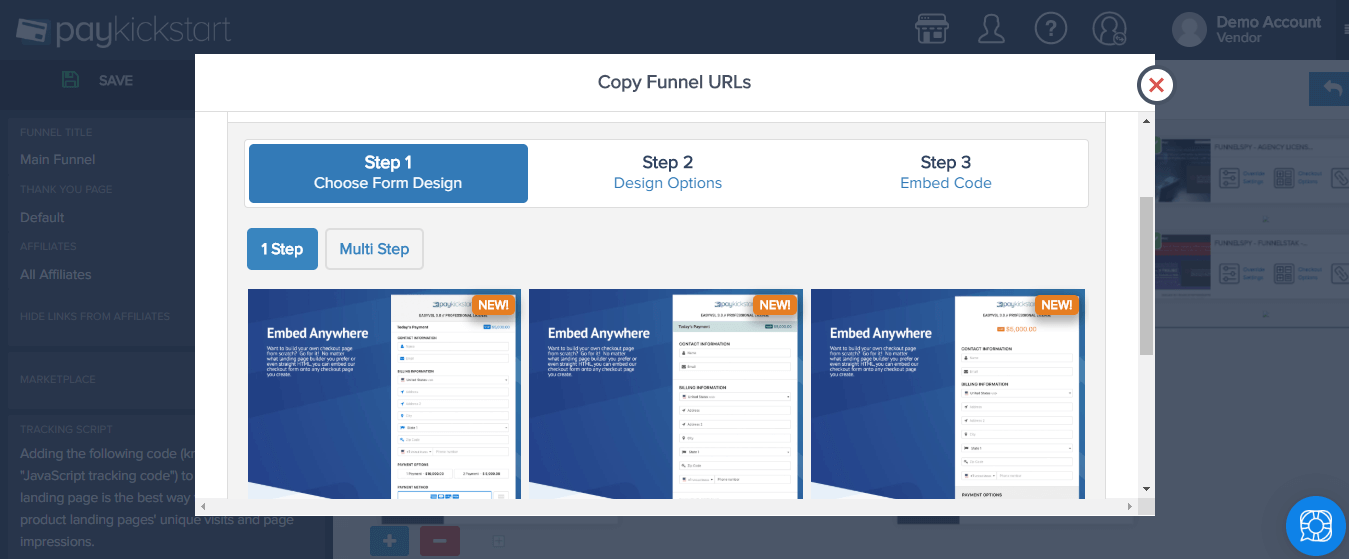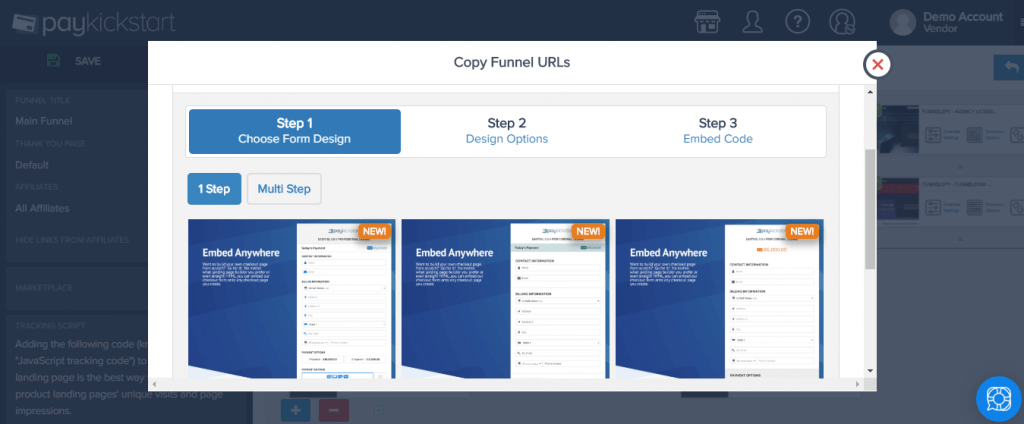 Step 5: Choose individual design options and customize your form.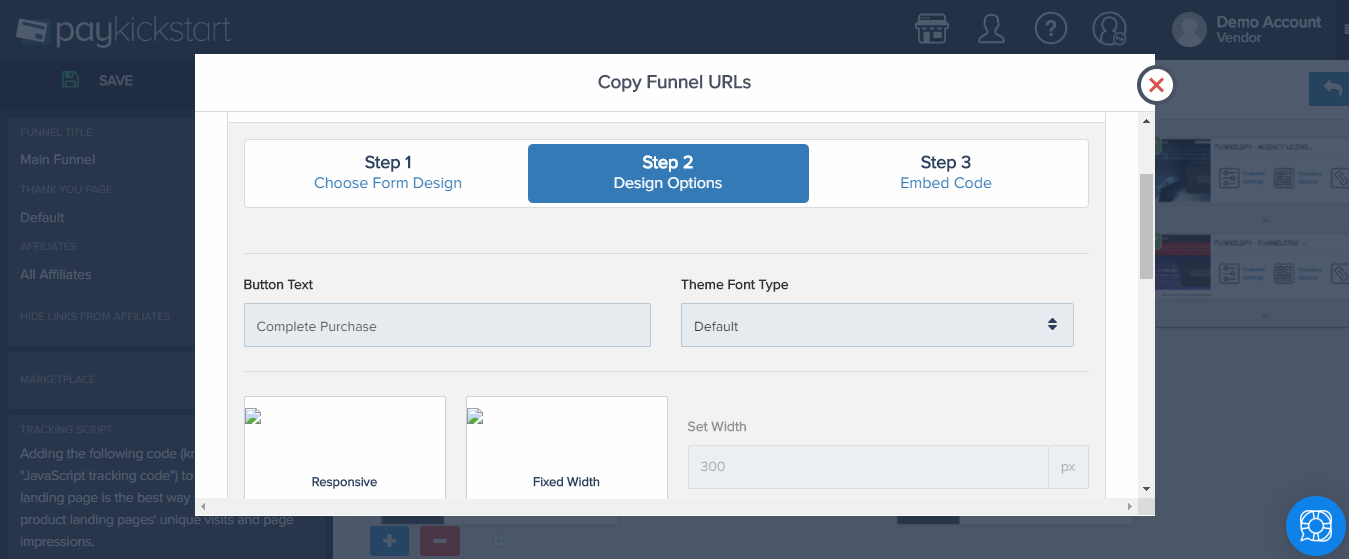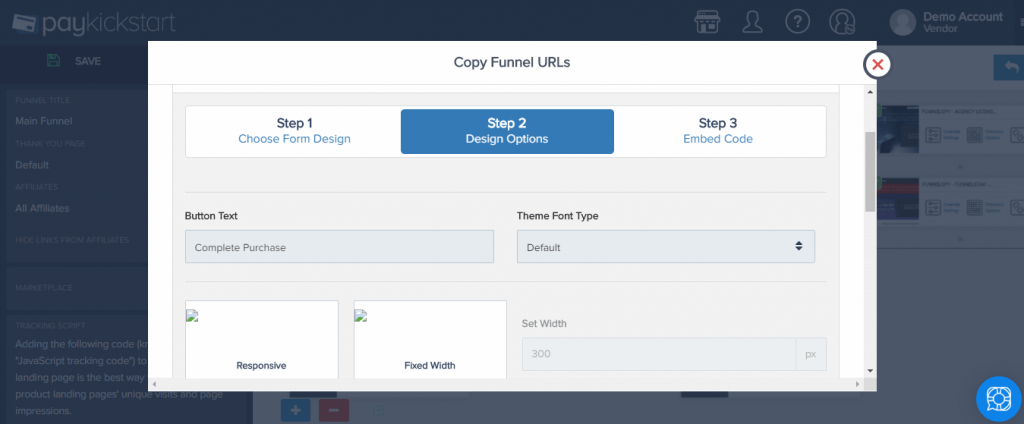 Step 6: Click on embed code. Copy the code presented and paste it anywhere on your page to enable your Wix shopping cart.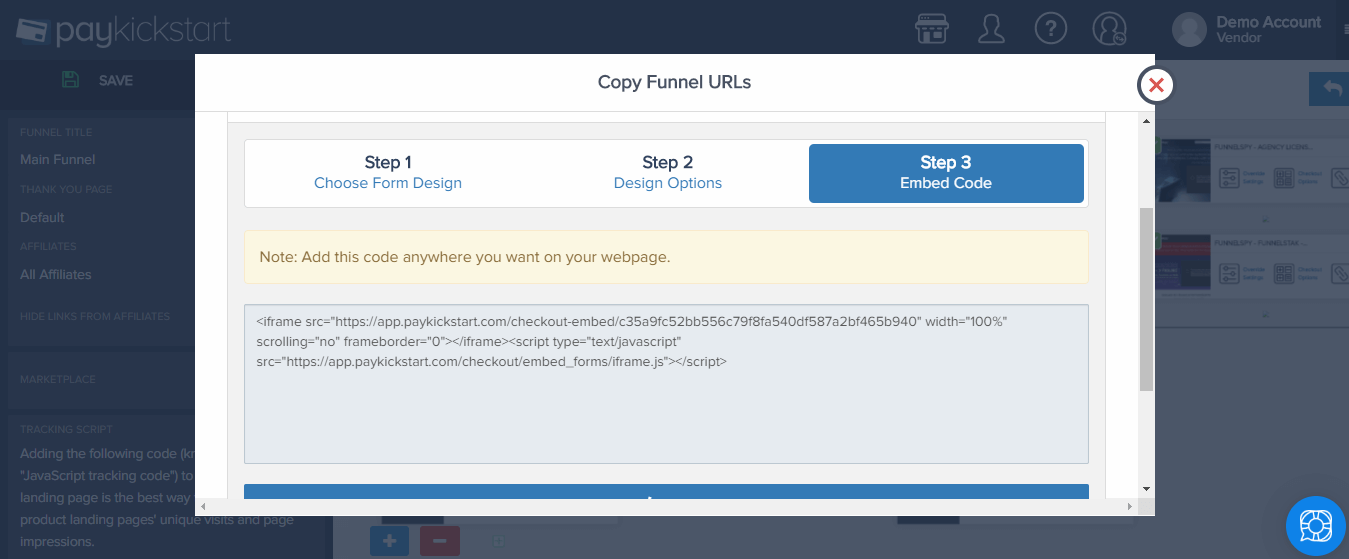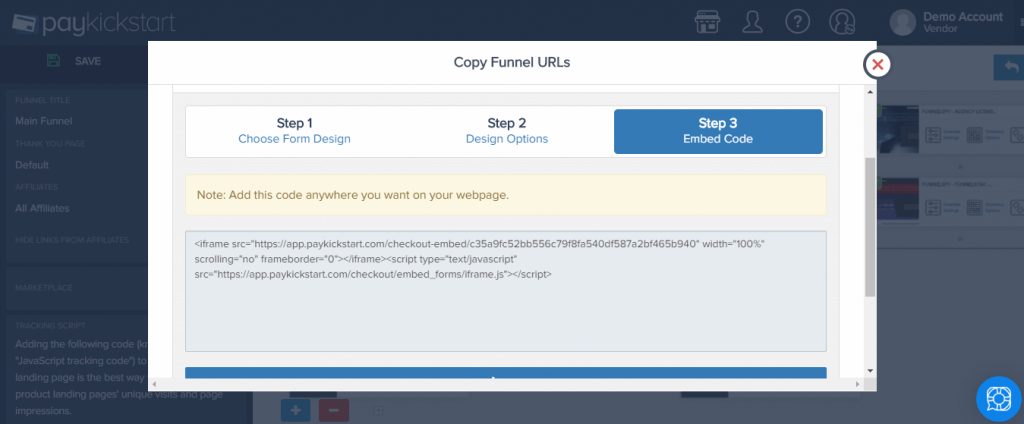 That's it, you're all set up.
Conclusion
Wix is a powerful page and website builder. It has everything you need to create a professional looking website in a matter of hours.
What's lacking is the ability to create a conversion optimized Wix shopping cart right. For that, there's PayKickstart. It works seamlessly with Wix to create a checkout experience that increases revenue and drives down cart abandonment.
It only takes a few steps to integrate PayKickstart with Wix and reap the rewards you can gain from a shopping cart built to maximize your revenue.
Let me know what you think about using PayKickstart as your Wix shopping cart in the comments.
Daniel Ndukwu is a regular contributor to the PayKickstart blog. He has extensive experience with online businesses, conversion optimization, and subscription revenue models. When he's not writing insightful content, he works with other entrepreneurs to help them grow their bottom line.