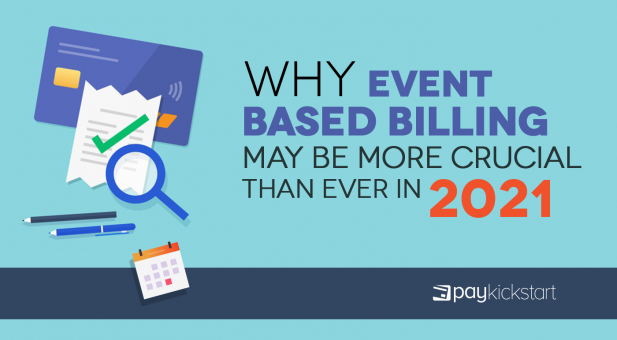 Picking the best-fitting billing model is crucial for your business success. It is also a choice that may be very hard to change underway… unless you start with a flexible payment model that allows for flexibility.
Usage-based billing is the most flexible billing model out there which more and more businesses are adopting these days.
What is usage-based billing and is this the right model for you? Let's find out!
Payment Models at a Glance
Fundamentally, there are three payment models:
One-time,
Subscription (based on regular recurring payments)
Usage-based (also referred to as consumption-based)
A one-time payment is the oldest monetization method, and also the easiest to set up. Subscription payment model has become the most popular method, with many businesses trying to introduce those on top of existing one-time payments (think Amazon that combines a variety of subscription services on top of their initial one-time sales).
What is Usage-Based Billing?
Usage-based payment model is one in which customers are being billed (often automatically) based on how much of a (digital) product, software or service they use / consume.
In SaaS usage-based billing is often referred to as metered billing or pay-as-you-go billing.
Usage-based billing is confidently making its way into online business sphere for a variety of reasons, including:
This model gives customers flexibility: They can seamlessly upgrade to higher-tiers without giving it a second thought
This model gives businesses competitive advantage. "You pay for what you use" makes a good selling point.
The growing popularity of this payment model has two main reasons:
The fast-advancing technology which can now accommodate this more complicated billing process
The competitive advantage: This model most accurately aligns price with value
Usage-based billing is actively adopted by cloud hosting platforms allowing customers to use as much space as they need and adjusting monthly costs accordingly.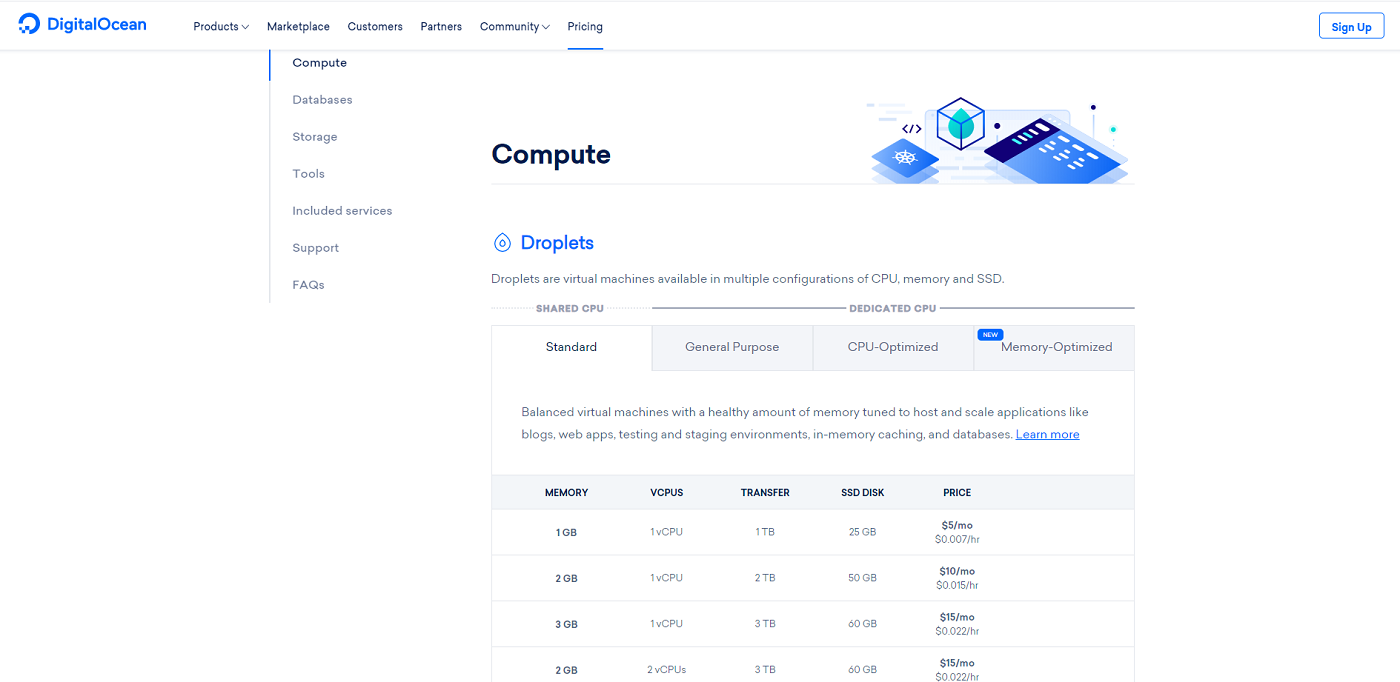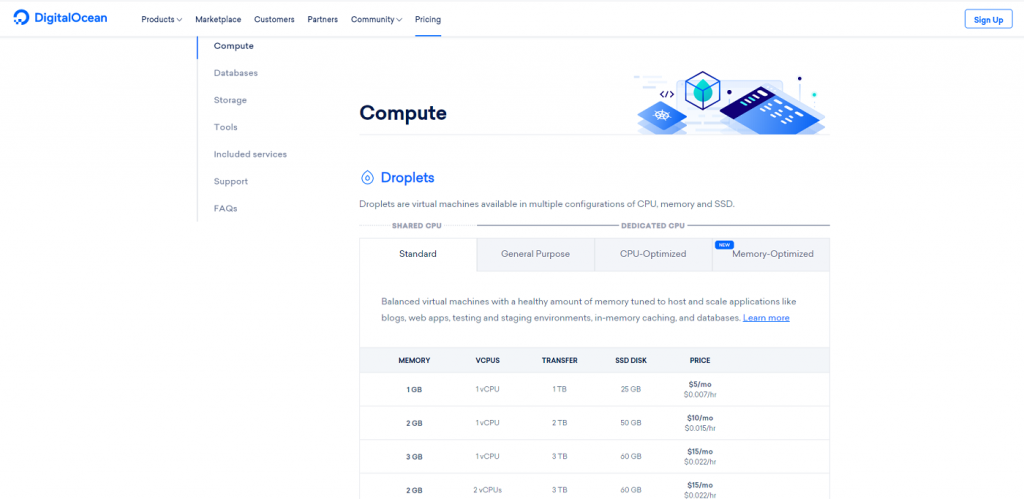 Marketing automation platforms often offer a usage-based payment option charging customers depending on how many subscribers they have.
In both cases, customers end up gradually paying more, often without giving it a second thought. More examples of usage-based billing include:
Developer tools (billing is based on the number of API calls)
Image and video platforms (billing is based on the amount of GB stored and streamed)
Movie streaming services (billing is based on the number of devices customers want to use)
Business communications (billing is based on the number of phone calls)
Benefits of Usage-Based Billing
While a one-time payment model means that you basically need to sell your product again and again to even your returning customers, and subscription-based model keeps your customers in the confines of their current choice.
Usage-based model seems to offer the best of both worlds:
It gives the end-user all the freedom to consume as much as they need (without overpaying)
It allows businesses to grow their revenue without investing in attracting new customers.
The beauty of this model is that your business grows together with your customers' businesses which means two important things:
Usage-based billing is ideal for B2B businesses (but of course can be used for B2C as well)
Usage-based billing works best when the company and its customers work together for mutual growth. This is a beautiful thing in business when the brand you are buying from is interested in your own growth.
In other words, a well-set usage-based payment model accelerates growth of your company as well as foster growth of your customers.
Combination Model: Usage-Based Billing + Subscription Billing
When you combine usage-based billing and subscription billing, you create a new payment model that allows for stability (you rely on predictable recurring revenue) while giving you to charge for overages and thus creating a faster growth.
On top of that, you can also add optional one-time upsells to monetize your current user base even more.
Here you can play with combining all kinds of different models:
Volume-based usage (Customers are billed automatically when they use a certain amount of digital data, API calls, etc.)
Threshold-based usage (Customers are billed automatically when their usage reaches a certain threshold)
Credit-based usage (Customers opt in to automatically pay for more credits when they run out of those)
How to Set up Usage-Based Billing
To enable usage-based billing using PayKickstart, you need to:
Go to "Campaigns" section in the left sidebar of your vendor dashboard
Choose the product that you want to enable the usage-based billing for and select "Edit product settings".
Enable the "Enable Usage Billing" feature.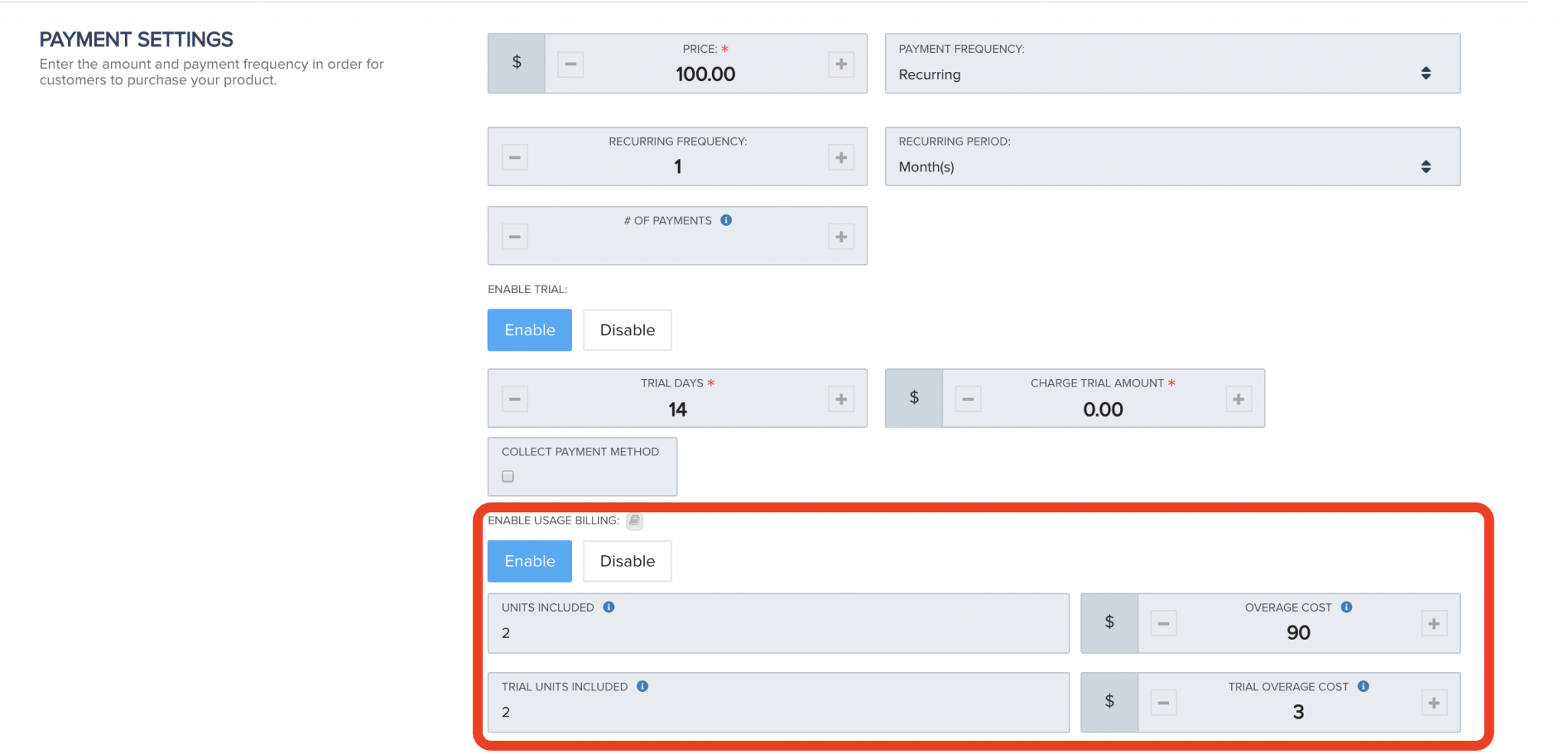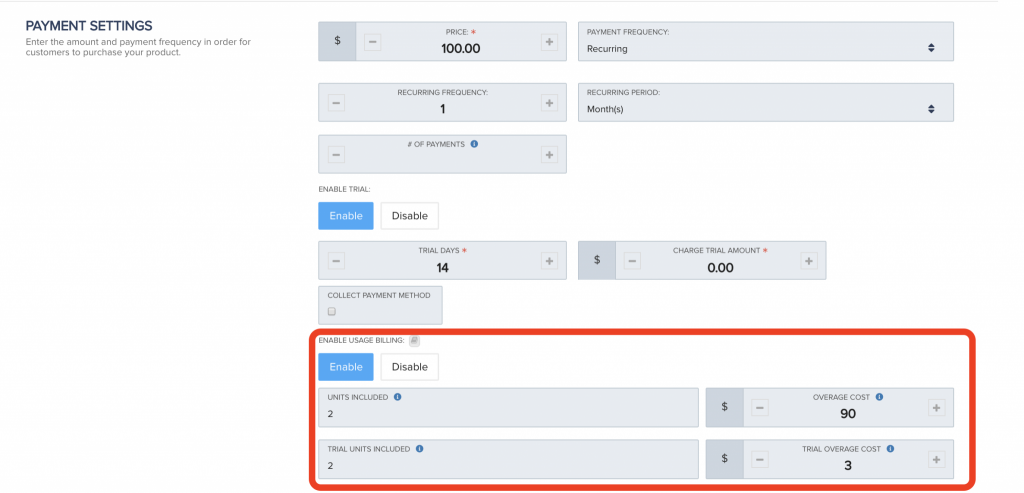 You will need to use the API call to report to PayKickstart how many units were used for the related customer subscription in the billing or trial period. Read the full instructions here.
After sending the API calls with the unit usage data, PayKickstart will store all usage information for each of your customers to properly charge the customer both the base subscription price and the additional overage cost.
A few notes on this integration:
You can only add this option if you currency have recurring (subscription) billing in place
This option doesn't support coupons
Once you set this up, customer subscription information will include the current usage amount for the current billing period.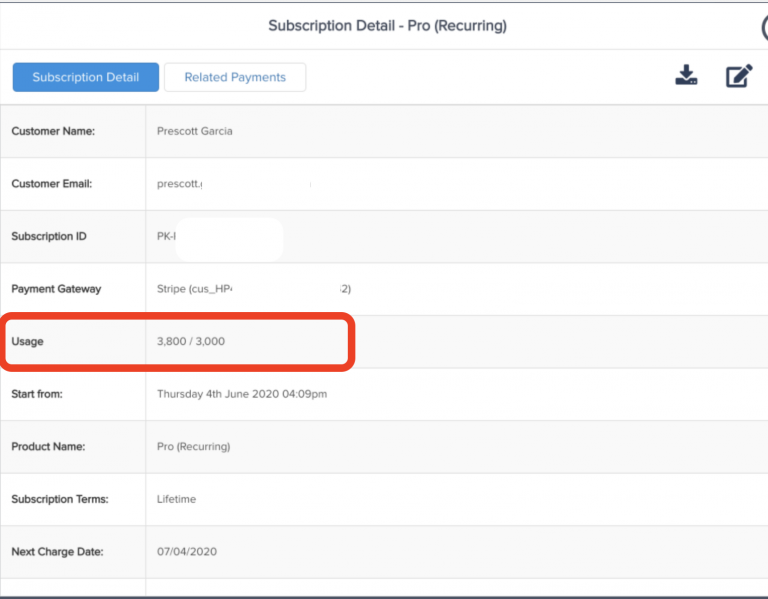 Conclusion: Ensure Transparency
While usage-based billing has lots of benefits, there's one challenge that needs to be addressed here: Transparency.
I remember when Mailchimp was pioneering their usage-based payment method in the marketing automation niche, that was their biggest selling point: You pay for what you get!
But it also ended up their biggest reputation management hazard: Mailchimp was often criticized for quietly charging you more every time.
Make sure to have a solid subscription relationship management program in place. You need to communicate clearly to your customers what they are going to be billed for and when.
Transparency is key!
Ann Smarty is the Brand Manager at Internet Marketing Ninjas, as well as co-founder of Viral Content Bee. Ann has been into Internet Marketing for over a decade, she is the former Editor-in-Chief of Search Engine Journal and contributor to prominent search and social blogs including Small Biz Trends and Mashable. Ann is also the frequent speaker at Pubcon and the host of a weekly Twitter chat #vcbuzz