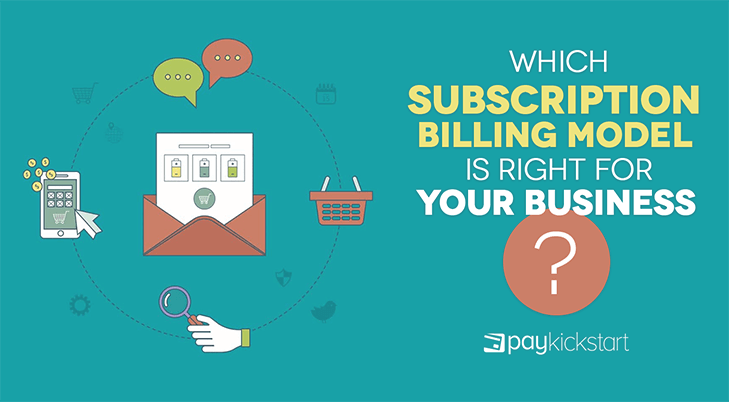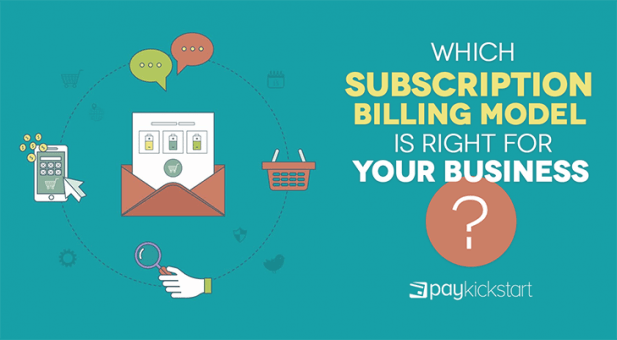 Each business has its own unique needs, goals, and even customers. The subscription billing model that works for one business may not work for another one and vice versa.
One of the most important things you'll do is decide what kind of billing model your business will adopt. If you choose the right one then your sales funnel will do the job it was built to do. The wrong one will result in slow growth and other challenges.
It's necessary to weigh the pros and cons of each subscription billing model before you make a final decision.
This article looks at some of the most popular billing models for subscription businesses and what each one entails.
Freemium subscription billing model
This subscription billing model lets potential customers use your product in a limited capacity for free. If they want more features, limits, and sometimes support then they'll need to upgrade.
It's a viable option if you have a large addressable market and a lot of competition because it lowers the barrier to entry. If you want 1,000 paying customers then you need about an order of magnitude more free users which is about 10,000
It looks like a no brainer on the surface but freemium does have a few drawbacks. The users you attract may be fine on the free tier or cannot afford your paid plans. You also have to support those users in terms of infrastructure.
This model can work if it doesn't cost much resources to support free users.
Segment is a great example of how freemium can work out.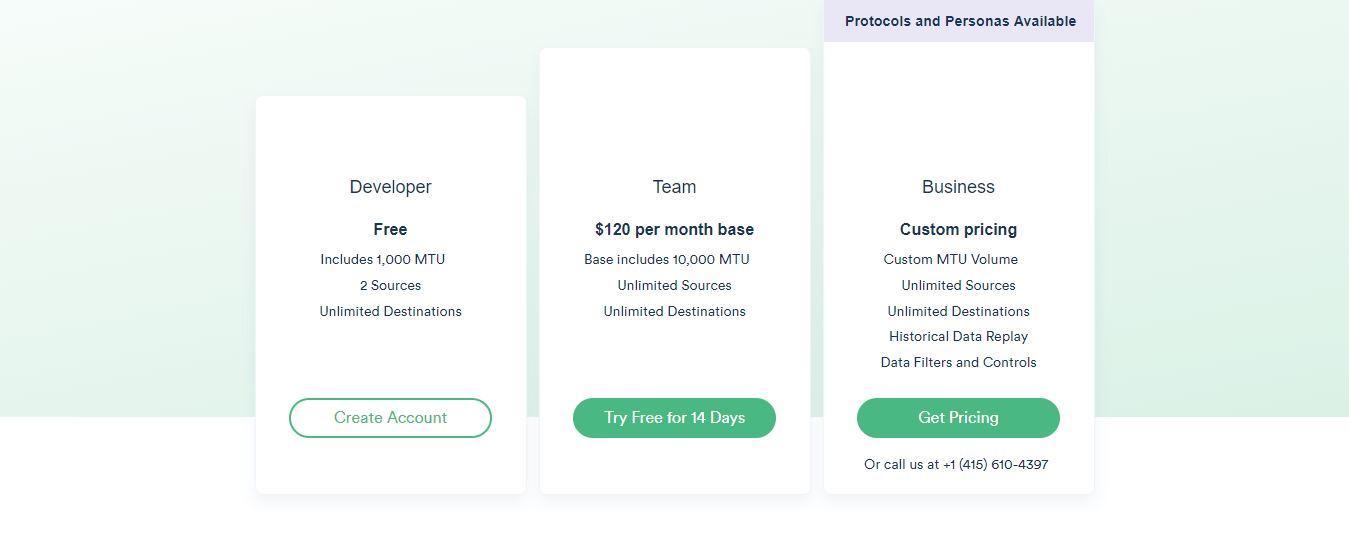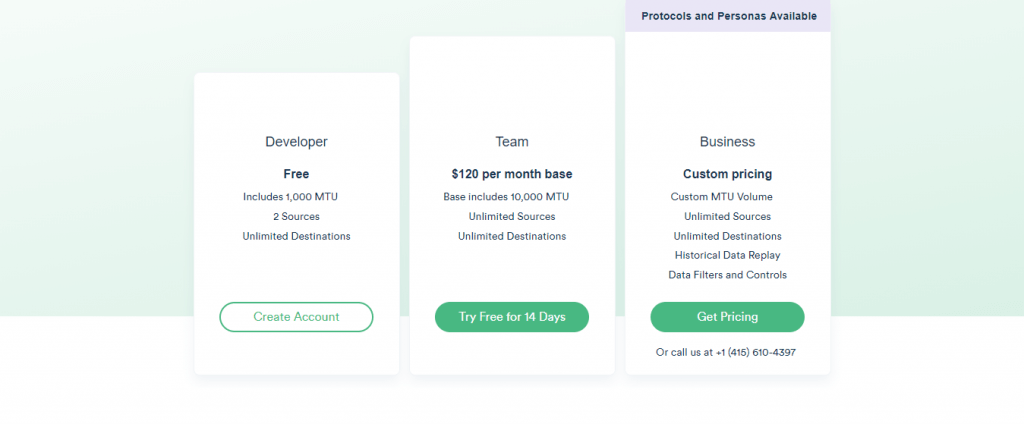 Fixed price
This is less common in subscription companies but does happen. Fixed price billing is when you have a single monthly price that includes everything. It's easier to track and run your numbers but there's no room for expansion revenue.
The challenge with this subscription billing model is the fact that you can't cater to different groups. For example, an enterprise level customer and a professional consumer level customer will be paying the same amount and have access to the same features.
One may need more and one may need much less but there's no flexibility.
In the end, this model can be attractive when it's put into perspective. For example, if your single price point is a bit cheaper than your competition or they use a different billing model then it could turn into a competitive advantage.
Tiered fixed pricing
This subscription billing model is possibly the most common among subscription companies. It's when you offer multiple plans with a fixed monthly cost.
This model has two distinct advantages. You have a few plans so it's easier to calculate revenue and make projections. At the same time, there's still room to cater to different groups. Someone may not need the features that come with a $200/m plan but are happy paying $50/m.
Countless subscription companies use this model such as LeadPages, Shopify, and Heyo.
PayKickstart is also a member of the tiered fixed pricing club.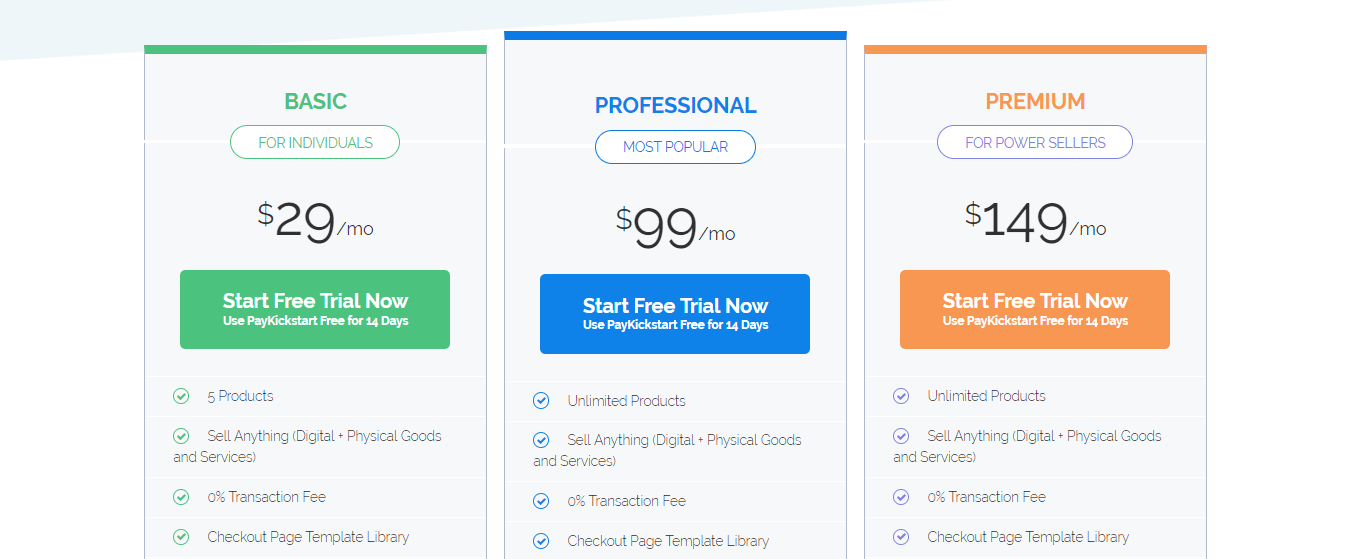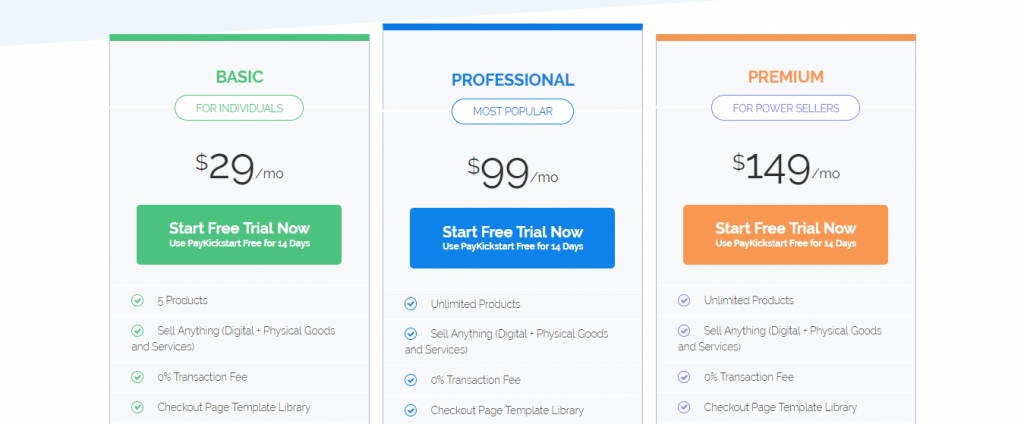 Tiered usage pricing
This is less common and more complicated. This billing model calculates pricing based on how much of the service someone signs up to use. If they don't use up to that amount then they're still billed as if they did. It's common with email marketing services.
You may be billed based on features as well as the number of contacts you have. It's ideal for maximizing expansion revenue because there are many opportunities and ways for a customer to pay you more money.
At the same time, it can be a pain to make accurate projections because there are a huge number of potential price points.
ActiveCampaign is a popular email marketing service that bills based on tiered usage pricing. You choose a base plan then it scales based on the number of contacts you accumulate.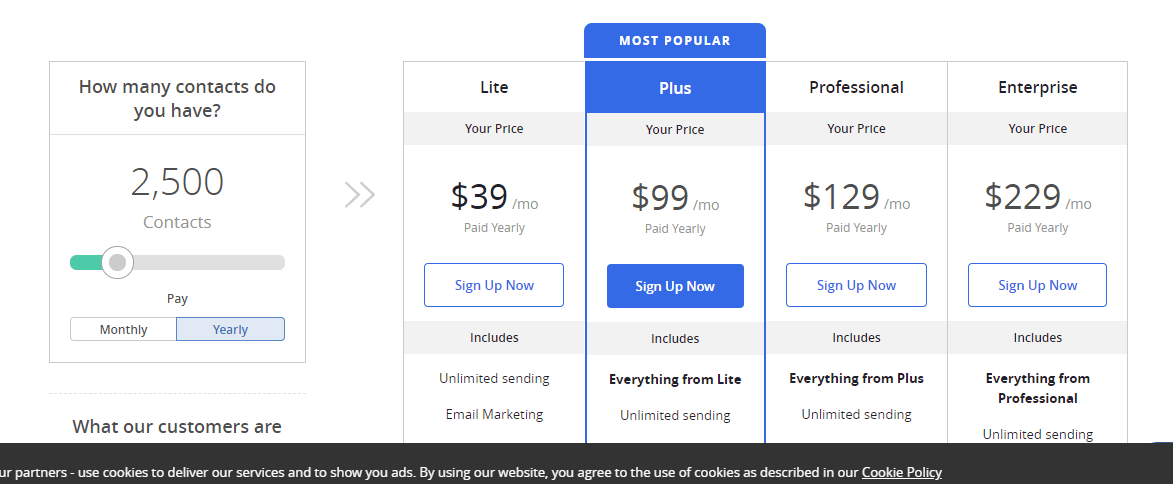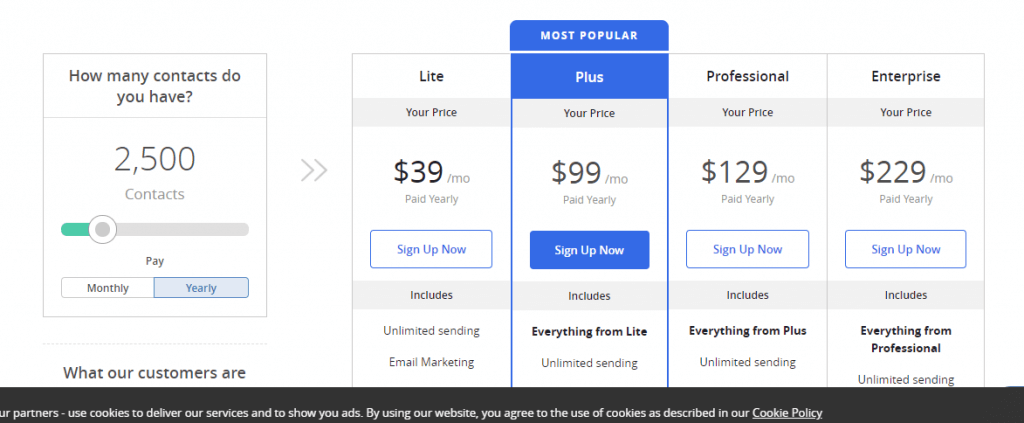 Seat based pricing
This is a pricing model where you charge customers for each user that has access to the account. You can combine this with a tiered pricing model to maximize your revenue.
For example, Acme Inc. charges its customers per seat and based on the features they have access to. The feature restriction aspect is tiered pricing while each user is per seat pricing. This can also be considered a hybrid subscription billing model.
This model works well when your service becomes more beneficial when multiple users are on the platform and it makes sense for each person to have a different username under the account.
Help Scout is the perfect example. It's a customer service app that charges per seat and for features.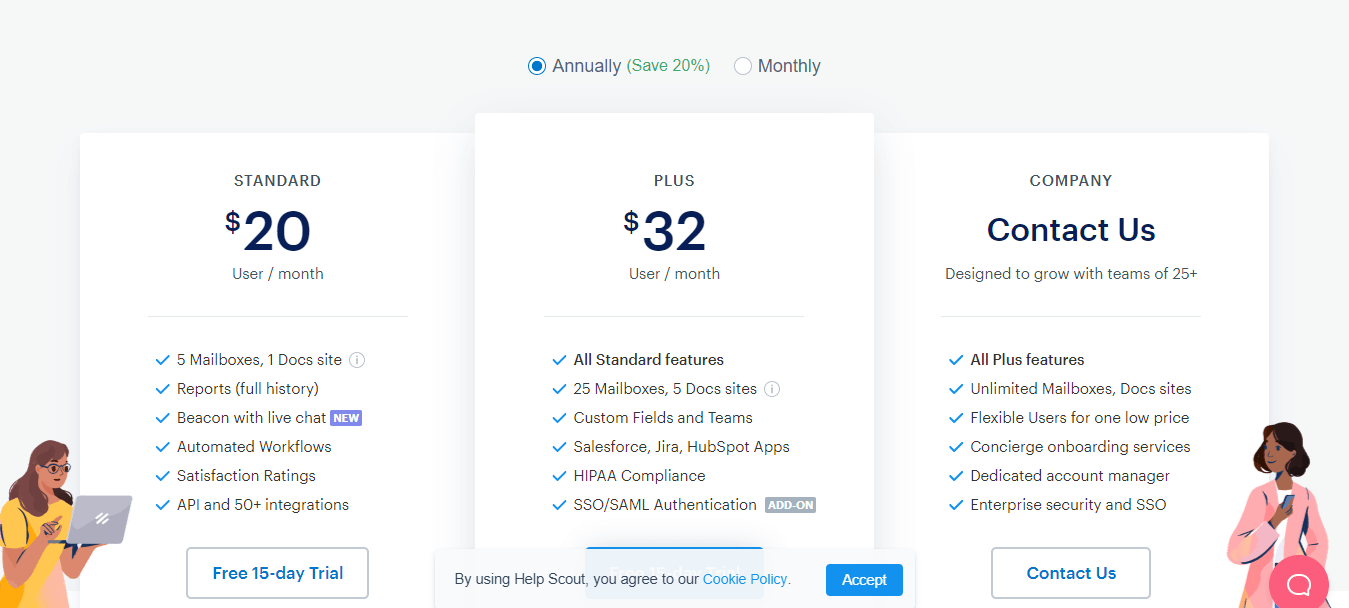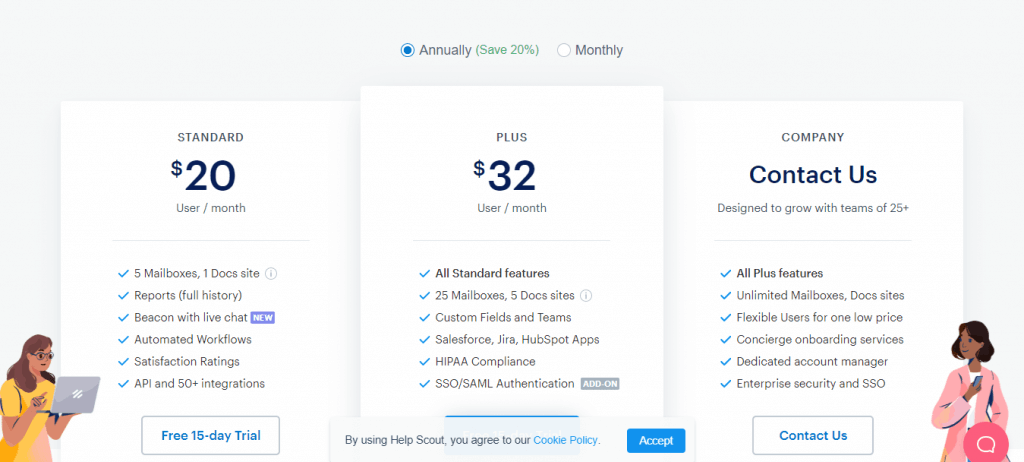 This is standard practice in customer service because each rep has their own login so they can keep track of support cases. It also lets you view their historic performance over time and make informed decisions.
Pay as you go
The pay as you go pricing model is similar to tiered usage except you're only billed for the exact amount of the service you use. If you use more of the service in one month then your bill increases and if you use less of the service then your bill reduces.
It can be hard to make accurate predictions of revenue because there's no telling how much of your service a customer will use. To counteract this, you may consider adding a minimum payment to keep the account active. This can add predictability into your business but some customers will be unwilling to pay.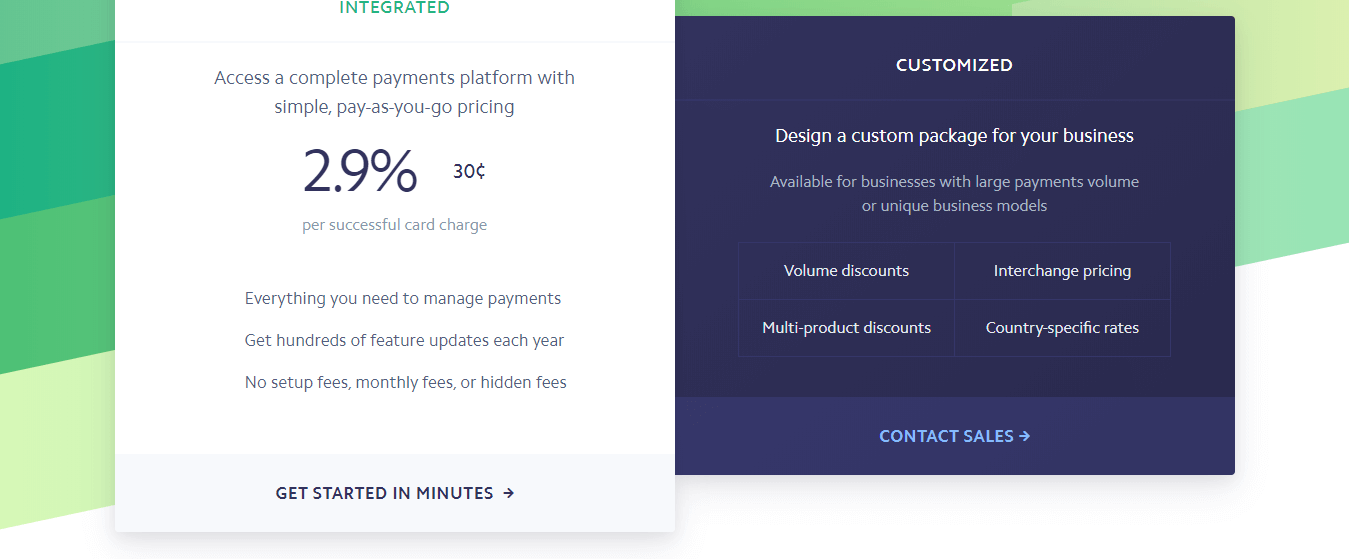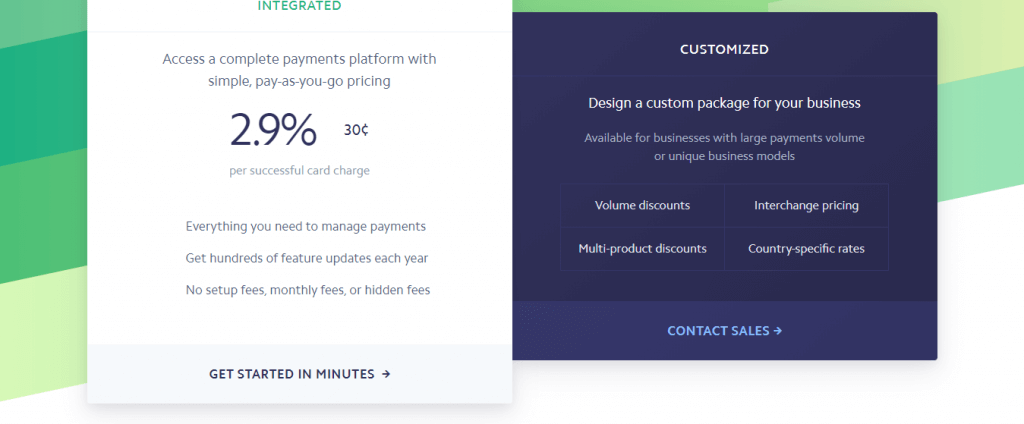 Stripe has no monthly fee and customers only pay if they use the service. In this case, that means they have to process transactions.
Custom pricing
This model doesn't have a fixed price. Instead, you tailor all of your prices to the needs of the customer. The major benefit of this model is the quality of customers you attract.
Before someone will reach out to you about pricing, they're ready to move on to the next stage. The downside of this model is that if your pricing isn't too expensive then you'll be scaring away a lot of possible customers.
This model should be reserved for enterprise sales where deals are large and far between or when your service has a lot of customization involved.
Conclusion
The subscription billing model you choose is incredibly important. It has implications for all other aspects of your business. This post has gone through the most popular models for you to choose from.
I want to make one thing clear – you can combine them in any way you like. You can combine pay as you go with tiered or fixed pricing. As long as it works for you and your customers then it's the right billing model.
Use this list as a guide as opposed to something written in stone.
Let me know what you think about the subscription billing models in the comments and don't forget to share.
Daniel Ndukwu is a regular contributor to the PayKickstart blog. He has extensive experience with online businesses, conversion optimization, and subscription revenue models. When he's not writing insightful content, he works with other entrepreneurs to help them grow their bottom line.