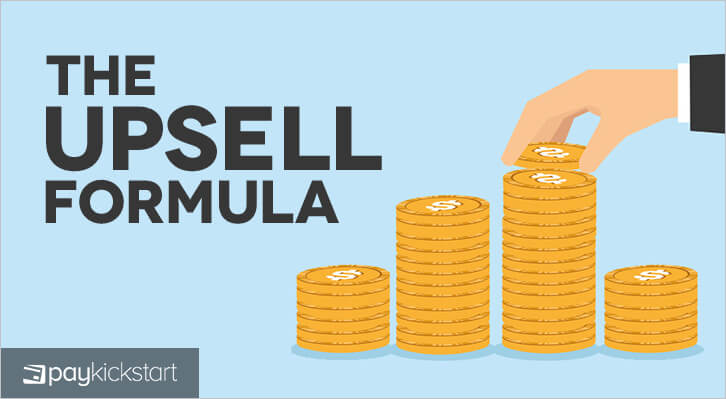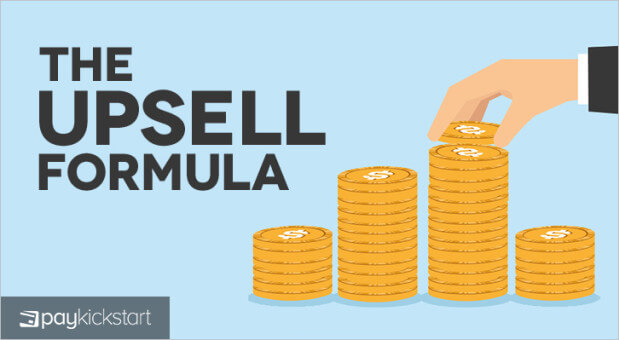 Would you like a large for a quarter more?
You've probably heard a phrase similar to this at the movie theater or in a fast food lane. These businesses have perfected the art of the upsell, and it's allowed for their companies to thrive throughout the years.
Increase Profits Exponentially — and with Little Extra Investment
Think about it: Movie theaters rely on upselling and suggestive selling.
Why? Because a majority of their profits lie in concessions.
If you can sell a marginal amount of product for a reasonably substantial increase in price (considering how much the extra amount of product actually costs you), and you do that literally hundreds of times without hardly any extra effort invested (you're just asking the question), you stand to make a pretty penny more than before!
The same goes for online retail sales.
You're selling a product online. Whether it's an informational product, a subscription, or a tangible item, you're not even interacting face-to-face with your clients. The 'little extra investment' on your part is adding extra items in the checkout process.
The beauty of it is that you don't necessarily have to do anything more beyond this point if you don't want to. When they go to purchase their item – whatever it may be – they're automatically cued to an upsell.
Strengthen the Client Relationship
Let's consider the moment when a client goes to renew their membership to your services.
BUT WAIT! A popup box notifies them that they can add a premium renewal or a longer subscription for a steeply discounted price.
Overlooking the perception of the discount (whether or not it's really a great discount is not important), you – the business – are upselling your clients to the next bigger package. It costs little more to them, but the return is a longer dedication from the client. That's more time where you're able to interact with them, form stronger, longer lasting relationships with them, and sell your products.
Improve Customer Satisfaction
Remember when we just mentioned the 'perception of the discount'? You may not be offering much in your upsell, but the fact of the matter is that as long as your clients perceive the upsell to be of value, they're going to feel like they've taken advantage of a once-in-a-lifetime deal. The result is a happier client.
They may be spending more, but they're also investing in a product they think is valuable, and they're getting the instant gratification of the deal.
The best part is that the customer feels as though they're a valued member of your client base because they were offered a deal on a product they were probably already interested in. They're being upsold because you know they want the product, and they're likely to take the bait because you're offering the upsell at a great bargain.
The Formula
Ok, so you're sold on the upsell. There's substantial value in it for your business, and each component to the formula can make or break the success of the upsell.
Great Product + Irresistible Incentives + One-Click Access = Successful Upsell
That's right, there are three main pieces to a successful upsell formula. The great product is up to you, and the incentives are at your disclosure, but the real dealbreaker between businesses who sometimes succeed at the upsell and businesses that are wildly successful at the upsell is the true, one-click accessibility.
The Real Value of the One-Click Upsell
So it boils down to this: Is your upsell quick and easy? If your clients have to muddle through extra steps, then they're way less likely to take the upsell. That's because they weren't planning on the extra purchase, so every barrier they encounter is exponentially larger than it would be during a regular or initial purchase.
Interruptions in the shopping process are the largest barriers to the purchase — and that's all BEFORE the upsell is even offered!
Programs designed to cut out those barriers are the key to getting the highest conversions and the most success in upselling. Pay Kickstart is a payment processing program designed to identify returning customers, link with their existing digital payment processing accounts like Paypal, and shorten the checkout process to one click…
Yes, literally one click.
Where you'd typically see a large dropoff in interested customers between the time they added an item to their cart and the time they made it through the checkout process, Pay Kickstart cuts out those middle areas and gets right to the sale.
All of those typical losses during the checkout process are recaptured because your customers immediately purchase their upsale in one click. Let's break that down into some real numbers: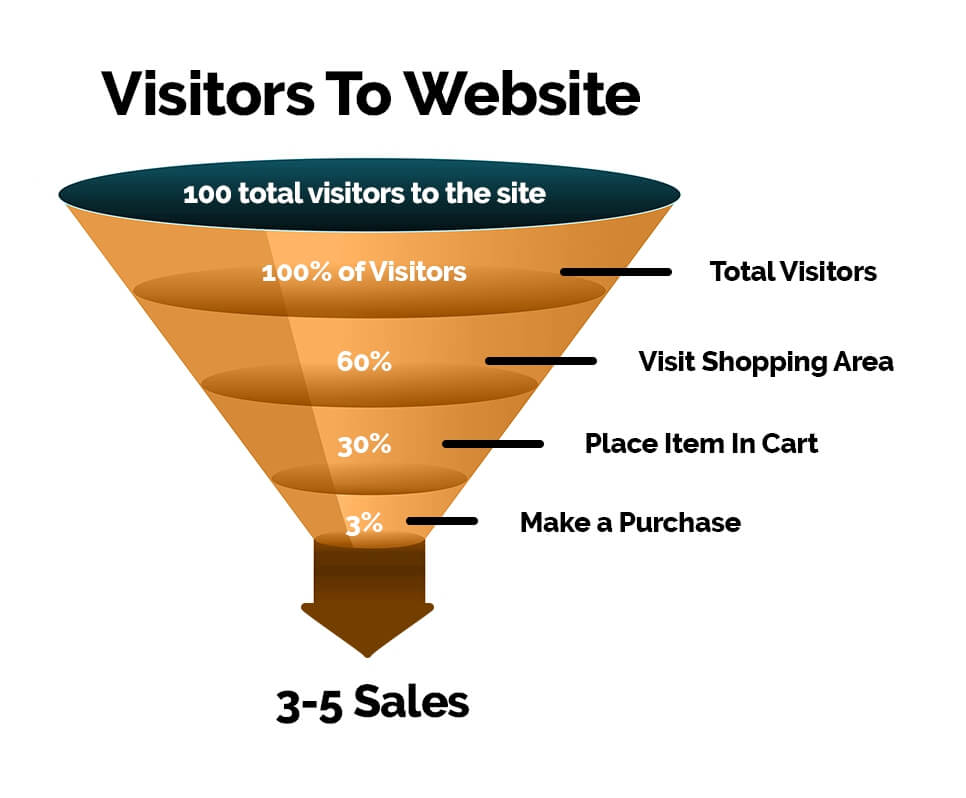 The typical funnel has a separate step between placing an item in the cart and making a purchase. The dropoff is significant and is usually a loss of around 25% of your customers. With Pay Kickstart, you're going right to the purchase. There's no checkout process and no further funneling. Instead, you're getting the full percentage of folks from the section of the funnel where they've added an item to the cart as a purchase.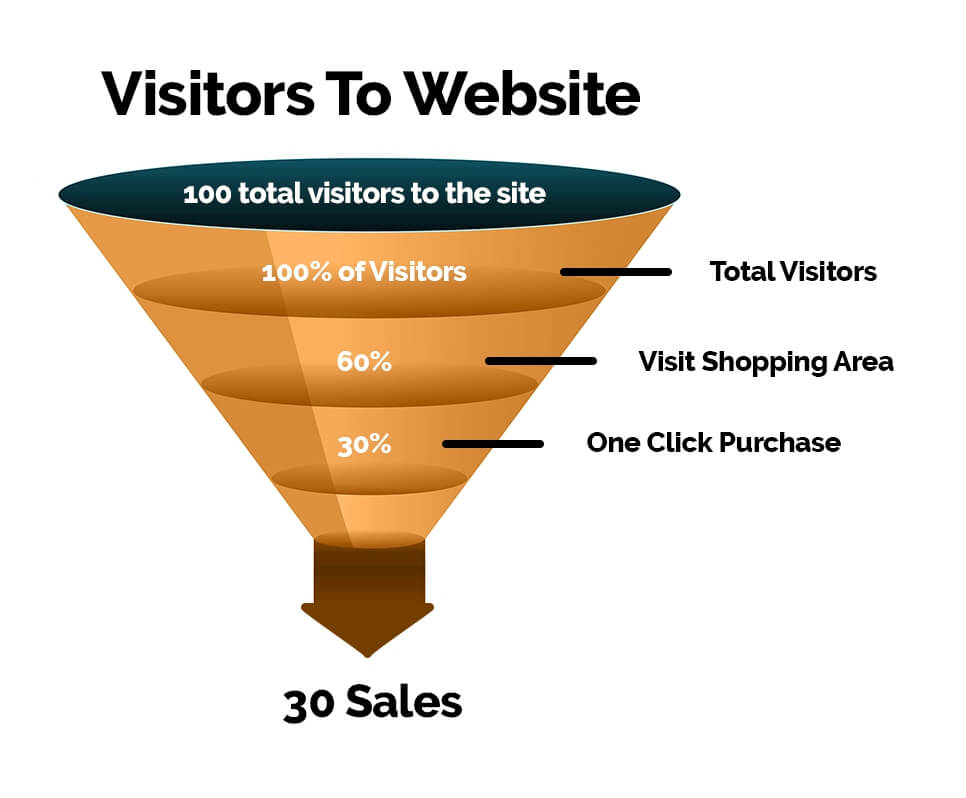 So what's the real value of the true, one-click upsell?
It depends on how much money you stand to make from each upsell. If you offer a $10 upsell to a group of 100 clients, consider that about 30% would likely push the 'add to cart button'. In a normal situation, they'd be funneled through the checkout process, whittling your conversion to purchase down to about 3-5%. So you'd make an extra $30-$50 out of a total possible amount (if 100% purchased) of $1000.
Now, if you use a one-click upsell, then  you're capturing the total amount of people who would press the 'add to cart' button, because they're immediately checking out at that point and purchasing the product. Thus, you're capturing around 30% of your upsale group, which means that you're making closer to $300 per every 100 people in this mock up.
That's the real value of the true, one-click upsell.
You tell us: What have you done to increase your upsell totals?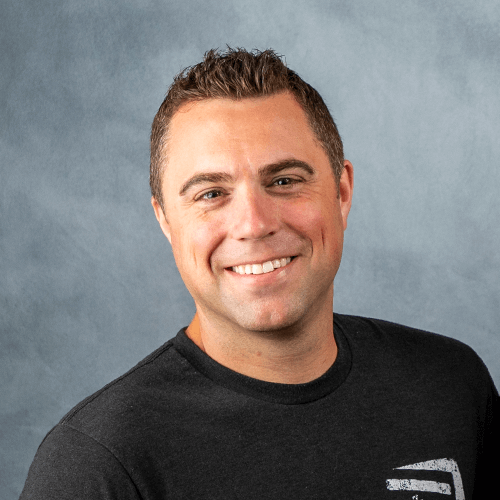 Mark Thompson is the co-founder of PayKickstart.com – a SaaS that is reinventing the modern-day shopping cart and affiliate management, helping thousands of businesses and Entrepreneurs sell more, maximize customer lifetime value and automate subscription commerce.
Mark has spent over a decade in the world of marketing and software, selling over $20+ million of his flagship training programs and software.