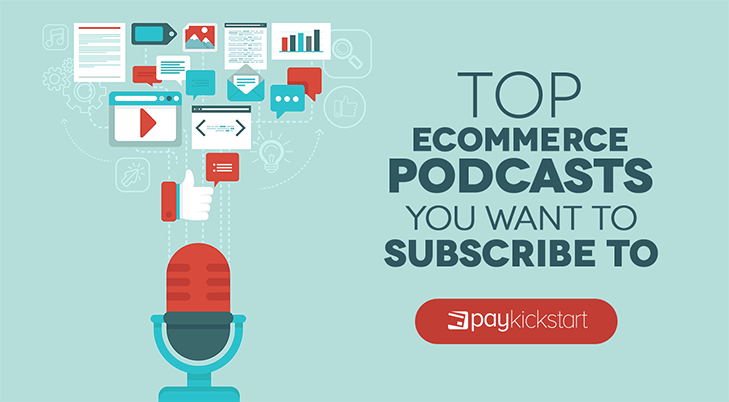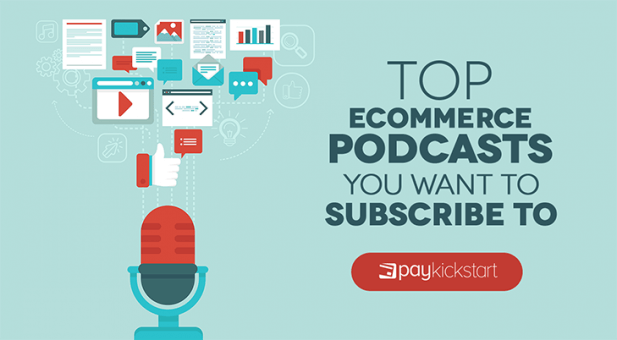 Listening to Podcasts is a great way to stay informed. Not only are they packed with information but you can listen to them while you're out taking a walk, driving to work, or relaxing on the couch. For many people, podcasts are more convenient than books and videos.
Fortunately, there are tons of great ecommerce podcasts worth listening to. Better yet, I've gathered ten of the best e-commerce podcasts out there. Simply by following these podcasts you'll be able to round out your skills and stay informed of the latest happenings. So without further ado, let's take a look at these great podcasts.
Nerd Marketing E-commerce Podcast
Nerd Marketing is a straight to the point, no fluff podcast. The Nerd Marketing team packs tons of insights and data into each segment, allowing you to make the most of your time. And despite the often complex topics, these podcasts are usually easy to follow.
One of the best things about this podcast is the focus on "actionable" insights. If you follow the Nerd Marketing podcast, you won't just sit on the sidelines contemplating, but will instead have an opportunity to achieve actionable results.
The Fizzle Show
The Fizzle Show is one of the most popular and highest-rated podcasts on the web. Once you start listening to the Fizzle Show, you'll quickly understand why. The unfolding conversations can range from warm and emotional, to laugh out loud funny. And the topics range from business insights to managing family relationships, offering a rounded and insightful experience.
Mixergy Podcast
The Mixergy Podcast boosts over 1,000 interviews with various entrepreneurs. Many of the guests are ecommerce entrepreneurs themselves and host Andrew Warner does an excellent job at getting them to share their insights. Unlike many hosts, Warner isn't afraid to ask the tough questions.
Warner does a good job of mixing things up as well. Interviews can become repetitive in the hands of lesser interviewers, but Warner has put together an impressive knowledge base and his podcasts cover a huge range of topics.
Maximize Your Social with Neal Schaffer
Every ecommerce business owner should be paying close attention to social media. If you're not using social media currently, you could be missing out on opportunities. Unfortunately, social media can be tricky and a lot of people, quite frankly, go about it wrong.
By tuning into Maximize Your Social with Neal Schaffer, however, you can expand on your skills and learn how to do social media the right way. Schaffer covers essentially every aspect of social media in his podcasts.
Retail Gets Real Podcast
Every retailer should keep an eye on the National Retail Federation. They offer a ton of great articles and reports. They also host an annual must-go conference. And, as you have probably already guessed, they offer a great weekly podcast "Retail Gets Real."
The National Retail Federation loves publishing data and examining trends. It should come as no surprise then that their podcast likewise focuses on trends. They also frequently bring in industry leading experts to discuss particular issues.
Partially Derivative
The best ecommerce stores are data driven. They will uncover insights in their data and tweak their efforts to take advantage of these insights. A few data informed decisions can go a long way, especially in ecommerce.

Unfortunately, analyzing data is one of the more challenging aspects of ecommerce. With the Partially Derivative podcast, however, you can start to get up to speed. While the subject matter is often complex, this lively podcast does a good job of breaking everything down.

E-Commerce Paradise
Many ecommerce entrepreneurs dream of long vacations and days spent working from exotic beaches in far flung locations. E-Commerce Paradise host Trevor Fenner does just that. Fenner has found a ton of success in drop shipping and has successfully built up his own e-commerce company.
These days, Fenner travels the world, living the good life. And through his E-Commerce Paradise podcast, he shares his many insights. Fenner covers everything from workload management to financing options and memory improvement.
Online Marketing Made Easy
There's no doubt about it. Marketing is vital for essentially every e-commerce store. Marketing is also difficult and fast changing. The strategies that work best today might not be effective tomorrow. And unfortunately, many e-commerce entrepreneurs don't have the time for formal education.
However, by listing to Amy Porterfield's "Online Marketing Made Easy" podcast you can stay abreast of the latest developments. By learning the principles of marketing and what the world's leading marketers are doing, you will be able to hone your own efforts.
Ecommerce MasterPlan
This up and coming podcast is proving to be one of the more insightful and useful ones for ecommerce business owners. Each weekly podcast includes interviews with ecommerce experts and business owners. Many of the podcasts function essentially as case studies, with each expert covering a specific topic and the challenges they faced along the way.
What's News
Finally, it's smart to be aware of the latest business and economic developments. As an e-commerce expert, it's tempting to bury yourself in the industry itself. However, happenings in the larger economy can have a bit impact on e-commerce. As such, you should keep tabs on general business news.
The Wall Street Journal's "What's News" podcast offers a good overview of the latest happenings that could be relevant to business leaders in any industry. Most of the podcasts are short and to the point as well, so you can get your news fix without wasting a lot of time.
Conclusion: Podcasts Offer a Great Way to Stay Informed
E-commerce is now one of the most competitive industries in the world. While the World Wide Web is vast and home to millions of customers, a lot of companies are competing for attention and dollars. If you want to compete in such a cut throat environment, you need to stay informed.
Fortunately, podcasts offer a convenient way to stay up-to-date. You can also expand and hone your skills. If there are any glaring weaknesses in your skill set, say analytics, you should find a podcast that addresses said weaknesses. By doing so, you can expand your own knowledge and leverage it for success.
No matter what, listening to podcasts is an easy and convenient to stay informed.