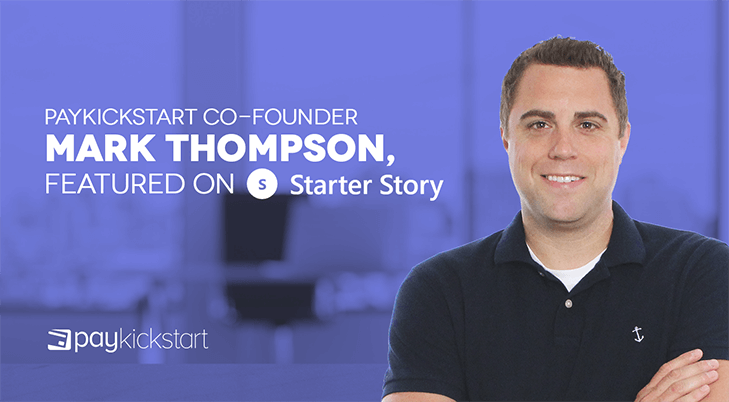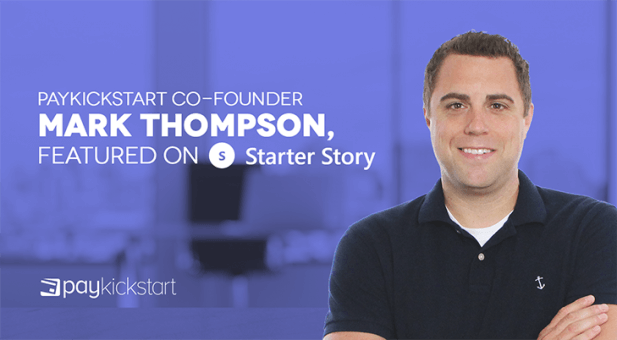 At the end of June, our Co-Founder Mark was interviewed on StarterStory.
It's a regular show hosted by Pat Walls that interviews founders at all stages of growth. Some of them haven't crossed six figures in annual revenue and others are making millions.
It's an interesting look at many of the challenges startups and their founders face when they're growing businesses from scratch.
Each interview follows a specific format:
How did they get started
How did they grow
How they're running their business today
The format helps current and aspiring founders understand what it really takes to start and scale a business.
Mark shared a lot about the background of PayKickstart as well as the strategies that have been employed to grow the platform. I encourage you to take a listen here.
The beginning of PayKickstart
Many people may not be familiar with the origin story of PayKickstart. I think it has a lot to do with the impressive growth trajectory it's on.
Mark has been selling online for a little over a decade and in that time strategies have gotten more advanced but shopping carts haven't kept up. In 2009 it wasn't really necessary to have an upsell and the cart abandonment rates were lower.
Now, it's important to maximize the value of every customer that you acquire. Mark and Matt looked around and didn't see anything that adequately met their needs.
Like many other founders, they built it from scratch. At first, it was an internal tool but when they noticed people were interested in the seamless checkout experience they were experiencing, they knew there was something there.
The first version was basic, ugly, and took six months. People loved it nonetheless.
Since it's such a critical part of a business – it wasn't a launch accompanied by a lot of fanfare. It was a slow and steady rollout that helped the founding team squash bugs and improve the design.
They slowly invited more people and added even more functionality.
Growing to the next stage
When it was time for a serious launch, they found out the hard way that moving from one shopping cart to another is hard. They tackled this head-on by creating a dead simple process to switch over from existing shopping carts and payment processors.
It started a snowball effect and PayKickstart just crossed $1M in annual recurring revenue.
It hasn't been all roses. Churn was a serious problem for a while but there are new initiatives in place to tackle it like a boot camp for new vendors and a better onboarding flow.
Going forward, there's a renewed commitment to providing the best shopping cart software for vendors to increase their revenue while keeping their transactions and data safe.
$1 million dollars in annual revenue is an almost impossible milestone but PayKickstart has gotten there and plans to keep growing. Be sure to check out the interview yourself and let us know what you'd like to see in the PayKickstart platform as it continues to evolve.
Daniel Ndukwu is a regular contributor to the PayKickstart blog. He has extensive experience with online businesses, conversion optimization, and subscription revenue models. When he's not writing insightful content, he works with other entrepreneurs to help them grow their bottom line.