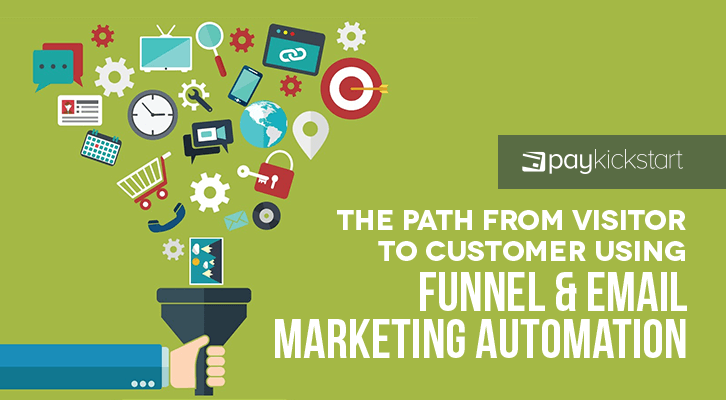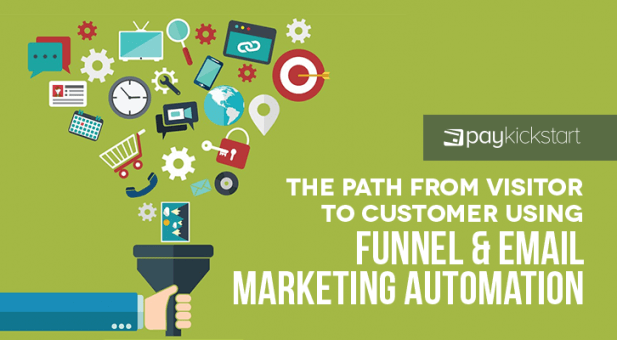 One of the best things about selling online is the ability to AUTOMATE your entire sales funnel and the flow of your visitor transitioning into your customer.  By automating what segments you put them into, you can deliver a hyper-targeted email message to them on pure auto-pilot.  You just have to set it up once, and let it run FOR YOU.
At PayKickstart, we've made this step a whole lot simpler with our direct email integrations!
[+NEW] Automate Your Email Marketing with these brand new integrations and automation rules…
Today, we're excited to share with you more ways to automate your email marketing… directly inside of PayKickstart!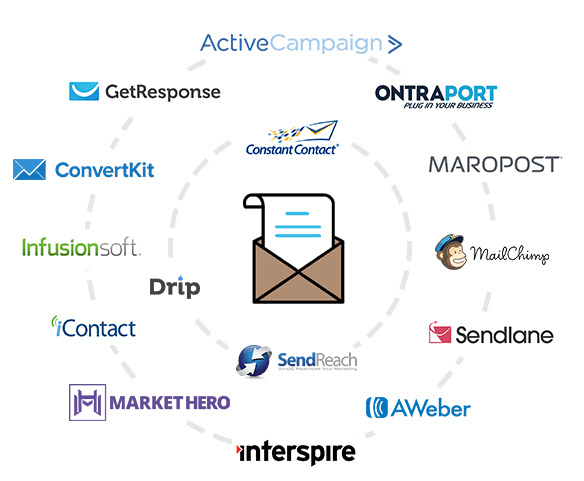 As I write this, you can integrate your PayKickstart account with the following… (MORE COMING SOON!)
ActiveCampaign
Aweber
Constant Constact
ConvertKit
Drip
GetResponse
GetResponse 360
iContact
Infusionsoft
Interspire
Klaviyo
MailChimp
MarketHero
Maropost
Ontraport
Sendlane
SendReach
Now you can add visitors and customers to different lists and add/remove tags for so many MORE events (not just at the time of purchase)…
• On Product Purchase
• On Cancellation of Subscription
• On Refund of Product,
• On Abandoned Cart (yes, when someone enters their email, does not purchase and just leaves the page/popup widget/or form)
• On Failed Transactions.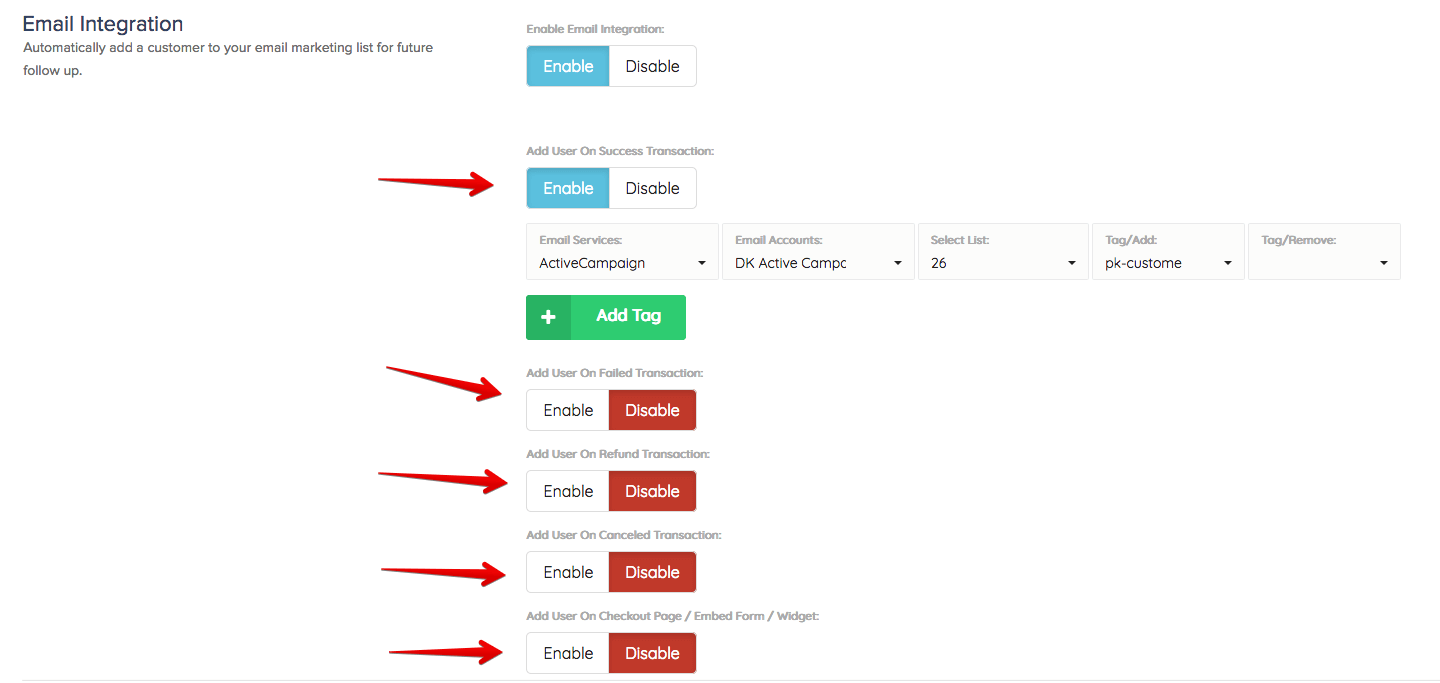 These additional options are found at the Product Settings where you integrate your Email Auto-responder.
Why is this so great?  It gives you full flexibility on your marketing efforts.
Set up email automations and segment your visitors and customers based on specific actions that they have taken.   Now you can hyper-target specific email messages, as well as Google/Facebook/YouTube Ad campaigns for each!
How do you plan to add this new feature to automate your email marketing?  Share your thoughts below!
Want to see how PayKickstart stacks up against the competition?   See this Shopping Cart Comparison Chart.
If you're not using PayKickstart to sell your products and handle all of the revenue sharing automatically, what are you waiting for? It's free to get started today!
Are You Ready to Start Making More Money Online?