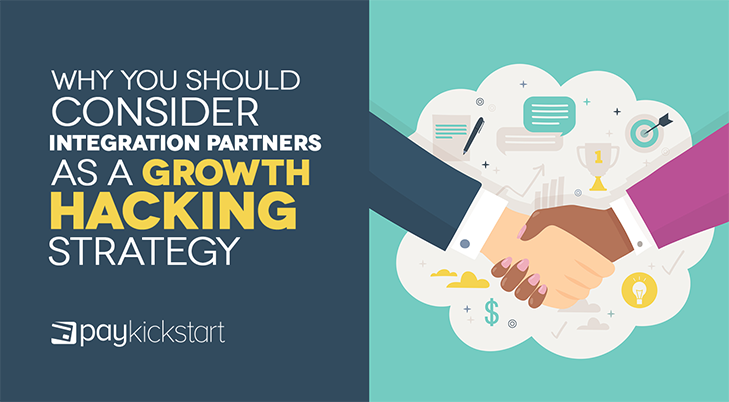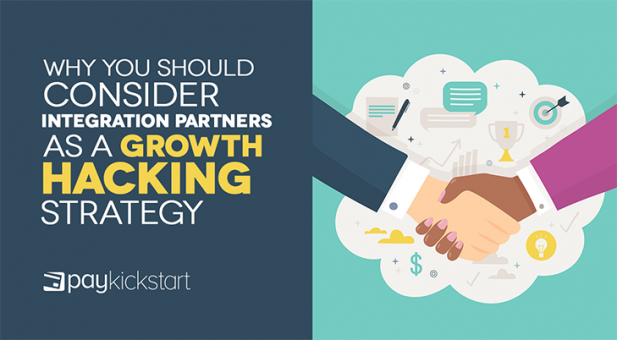 It'd be nice if you could create a product that was the all in one solution for everyone and everything.
You'd be like the next standard oil.
Unfortunately (or fortunately), that's impossible. The needs of your customers are too wide and too varied for you to be the only solution they use.
Other companies are out there creating products for people from diverse backgrounds with diverse needs.
Instead of building it all yourself, a better route would be to develop integration partners that extend the functionality of your app.
This article takes a look at the many benefits integration partners bring to the table.
What is an integration partner?
An integration partner is a complementary brand or service you integrate into your application or website to extend its functionality. This is accomplished through open APIs (there are now tens of thousands) or a formal partnership with the other company.
The goal of an integration partnership is to add further value to your customers while allowing them to use both applications without severely impacting their workflow.
An example of this would be our deep integrations with Stripe. You're able to connect your Stripe account by copy and pasting a few lines of text. After you've set it up once, you're able to create products, payment plans, etc. from right within PayKickstart and collect payments.
This prevents you from having to jump back and forth between two apps to get things done which in turn saves you time.
Apart from time-saving benefits for the end user, there are a lot of benefits for the businesses as well. Before you dive in, it's important to do a bit of preliminary work to ensure you're making the right choices.
Finding the best integration partners
There are three major steps when it comes to selecting integration partners which I'll touch on briefly.
Decide on your goal with the integration partner
Yes, you want to make your app better for your customers so they'll be happy using it. That's not the type of goal I'm talking about. When I say goal, I mean what do you, as an organization, want to achieve with the integration partnership?
Reach new users
Extend the functionality of your app
Increase revenue
Decide on the goal so you're not just building an integration because you think it'll look nice.
Research the market
After you're clear on the goal behind kicking off an integration partnership initiative, research what's available on the market. Which apps or tools can you partner with to help you reach your goals?
Find out the procedures for integrating your app with a partner. Do they have an open API, is there a more complicated process, and how long does it usually take?
Ask your current user base
After you've shortlisted a few ideal partnerships, ask your user base what they think. You can ask them to vote on their favorite one or to tell you which one is most important and which one is least important.
When you finish these steps you'll have a much clearer picture of which integration partners you should work with and which ones would be a waste of time.
Now, let's focus on the benefits of integration partnerships.
It improves retention
People use tools because it makes their lives easier. PayKickstart makes it easy for customers to create high converting shopping carts, set up sales funnels, and manage affiliates. It cannot exist in a bubble because we know our customers use a lot of different apps on a daily basis.
If they were forced to create integrations with those apps on their own or they didn't exist, they'd jump ship for a solution that was more user-friendly.
Since they're able to connect with the tools they already use right within PayKickstart, that's no longer a problem. They're able to judge the application on its own merits instead of by asking whether or not it'll play nice with their other tools.
Integration partners extend the functionality of your application
This has been touched on a bit before but is truly important. There are certain features you can't or won't build.
For example, you're an accounting application that allows customers to send invoices to their clients and accept payments. In addition to that, your app lets people manage their expenses.
A few of your customers would also like to send marketing emails to their clients and prospects but segment based on lifetime spend. It would take a lot of development resources to build out that type of solution alongside your application.
Instead of going that route, you team up with a few integration partners and build an integration that transfers the data between the two apps. You're able to satisfy your customers and make your app even more useful.
Can help you grow
This is especially true if you integrate with a provider that's many times larger than you like Slack or Salesforce.
Both of them, and many other software companies, will have a directory of apps and tools they integrate with. The directory is visited by their customers and prospects to see how they can improve their workflow.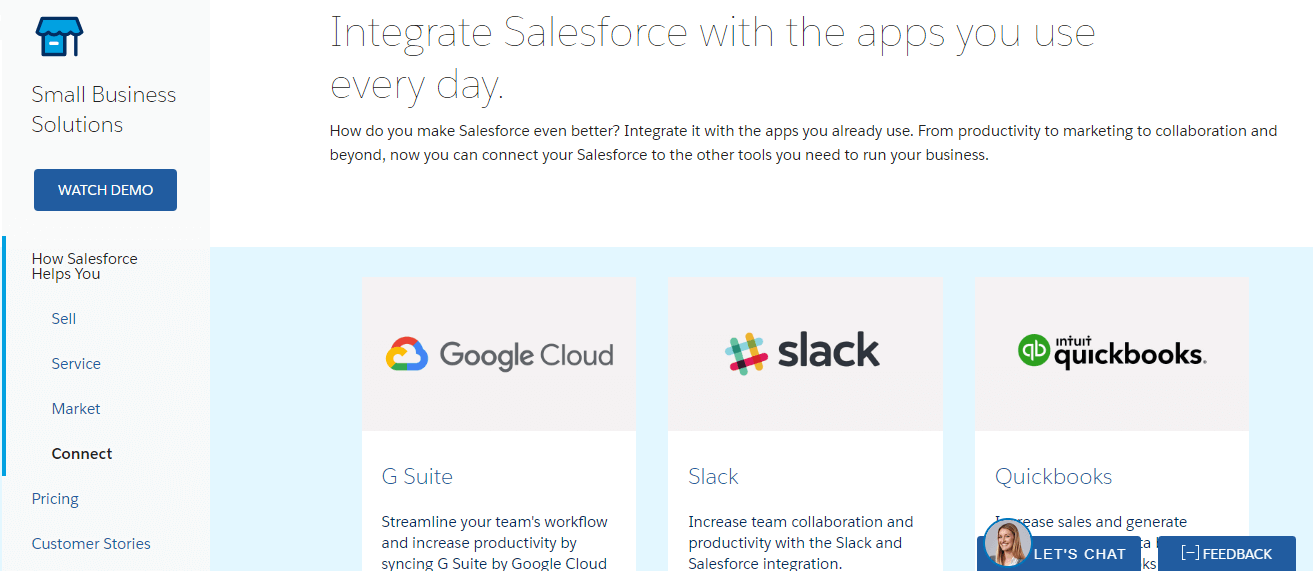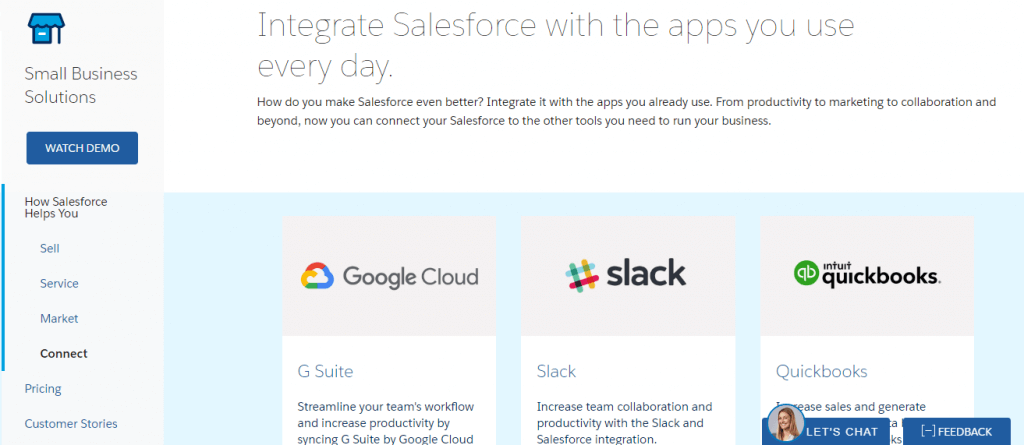 If you're able to market yourself well within that directory, it'll likely be picked up and positioned as one of the most popular apps to integrate with. When that happens, you'll get more traffic and more users as a result.
Since you're getting a lot of people to install your app through the directory, it'll stay at the top and bring even more users. It's a virtuous cycle.
Social proof and authority
This may not be the first thing that comes to mind when you want to set up an integration partnership.
The fact of the matter is that when you integrate with partners who are many times larger than you, it creates an image of authenticity. If this larger company is working with you then you must be doing something right.
It may not transform your business alone but it's a step in the right direction.
Conclusion
An integration partner is what you make if it. They can be a source of authority, customers, and retention or an extreme waste of time.
This article has looked at the benefits as well as the steps you should take before integrating with other companies.
The only thing left is for you to get started and see how it works in your business.
Let me know how you've implemented integration partnerships and the impact they've had in the comments and don't forget to share.
Daniel Ndukwu is a regular contributor to the PayKickstart blog. He has extensive experience with online businesses, conversion optimization, and subscription revenue models. When he's not writing insightful content, he works with other entrepreneurs to help them grow their bottom line.