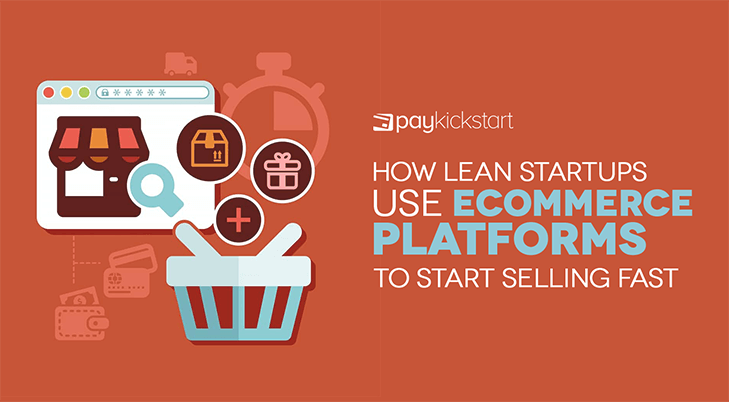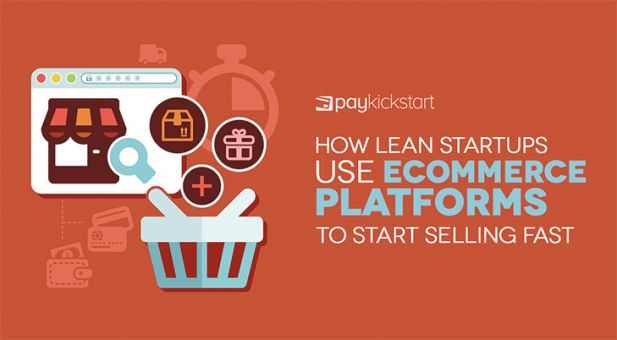 Startups have become the stuff of legend.
More than one has transformed the way we live and do business.
Uber made it possible to get a ride from anywhere.
LinkedIn brought about the professional social network.
Amazon changed the way we buy books – then everything else.
Today, being a startup is cool but the competition is fiercer than ever. The faster you can get to market, validate ideas, and make necessary changes – the better.
Lean startups are taking advantage of ecommerce platforms to build out infrastructure and start selling fast.
In this article, you'll learn how they're doing it and ways you can apply some of these strategies to your business.
What is a lean startup?
Before I jump in with the tactics, it's important to make sure we're on the same page. When I refer to lean startups, I'm talking about ventures that are committed to investigating, experimenting, testing, and iterating as fast as possible.
The goal is to produce revenue faster and serve customers better.
This isn't possible or even useful with every type of startup. Many of them have to build their own infrastructure because of the nature of their business.
For example, a startup that helps hospitals handle patient medical records in the cloud needs to be HIPAA (Health Insurance Portability and Accountability Act) compliant. If they're not, no one will do business with them. This may require their own infrastructure and they won't be able to test and iterate as quickly.
Startups focused on direct to consumer products or businesses are able to take advantage of the speed inherent in lean startups. They're able to cut down on the months it takes to get to market.
Let's look at a few ways startups are making that happen.
Payment collection
Ecommerce platforms are making it much easier for lean startups to start selling. Instead of having to create a custom integration with payment processing platforms like Stripe, they can get it set up through an ecommerce platform.
In addition to connecting with a payment processor, they're able to create pricing plans, handle refunds, adjust billing details, set up free trials, and more.
This is just a part of what makes ecommerce platforms so powerful for payment collection. Lean startups go this route instead of building out their own infrastructure because of ongoing maintenance considerations.
Any technology you make or use has to be updated over time. Components get updated, requirements change, and more. Startups have core competencies and, unless you're PayKickstart, or another ecommerce platform, it's not collecting payments.
If something breaks or a change needs to be made, the startup's team will have to reallocate development resources to fix the problem. When you're moving lean, every single day counts. As much as possible, you want to focus on your core product.
An ecommerce platform allows you to do that.
Marketing site management
Your startup marketing site is where the magic happens. When you get it right, conversions and customers come to you like clockwork.
When you get it wrong, it's a struggle to grow.
So how do you create a website that converts?
First, you follow conversion optimization best practices. You pay attention to your buttons, your headlines, your copy, etc. You speak to the pain points of your audience and they respond by paying for your service.
This is nice in theory but it's much harder to get right. If you've hand-coded your website from scratch then it'll be more difficult to make quick changes. Someone on the marketing team who doesn't know how to code would be stuck. Instead of clicking and pointing, you'll have to update the code on the page.
Of course, you may have a rock star development team or be a rock star yourself but is that the best use of your time?
I've mentioned it before, your resources should be spent, as much as possible, on your core product.
This is a clear advantage of ecommerce platforms. More specifically, content management systems (CMS) used for ecommerce.
For example, WordPress and Squarespace are popular tools for building websites from scratch. Each one of them has a community that creates free and paid themes.
You can build out a complete website without writing much or any code.
Another benefit of using an ecommerce CMS their extensibility. Squarespace, WordPress, and any other popular CMS have built an ecosystem of plugins and tools.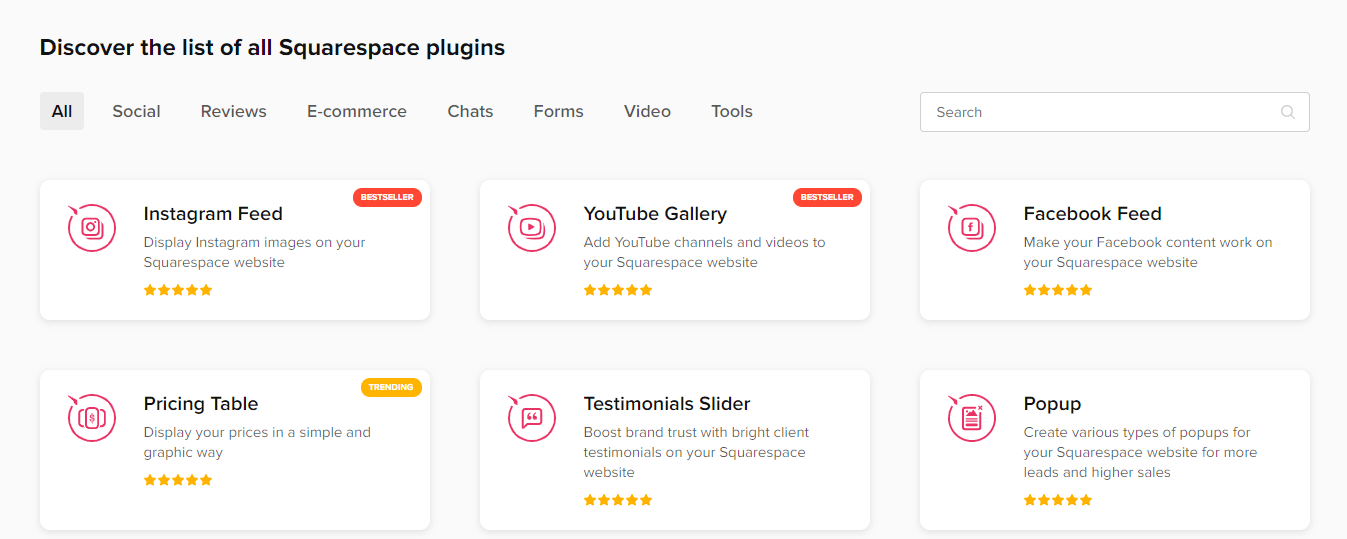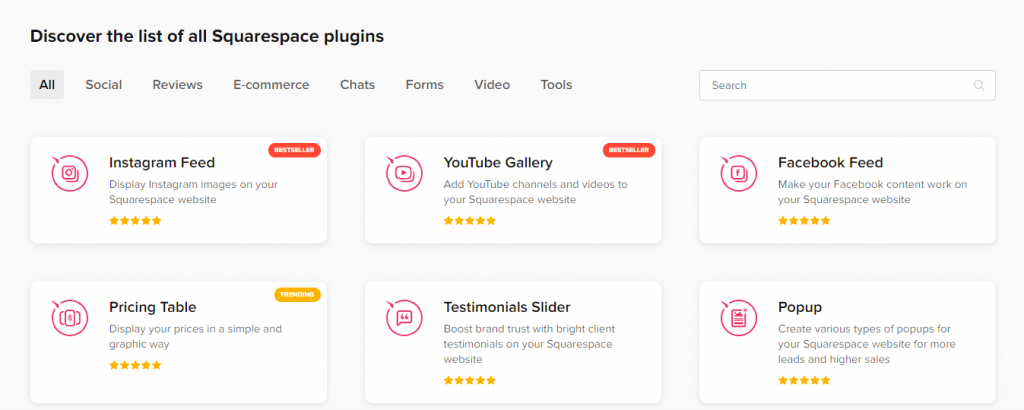 There are thousands of them available. You can do everything from split testing to adding animations. Of course, some of them cost money but it's still a much cheaper alternative than building all of these features yourself.
Analytics tools
The last piece of the puzzle analytics. Working online is different from working offline. When you have a physical location, you can see people come and go.
You have a rough understanding of what they're interacting with and what they ignore. Online, your analytics are the key to this deep understanding. You can use Google analytics but it's difficult to do deep analysis of revenue breakdown.
Ecommerce platforms can bridge this gap. For example, PayKickstart has a detailed seller's dashboard that breaks down exactly how you're performing. You can track things such as average transaction value, average customer value, see affiliate performance, and more.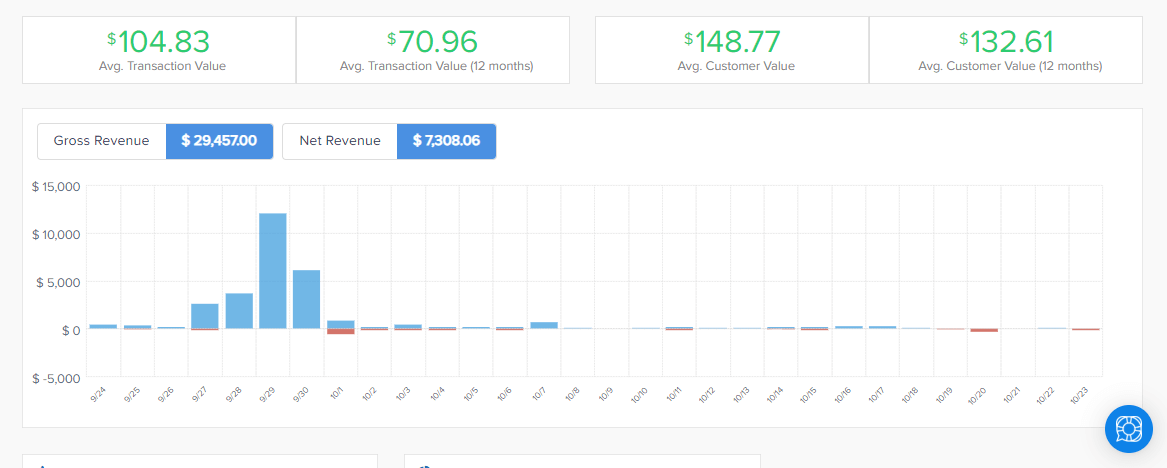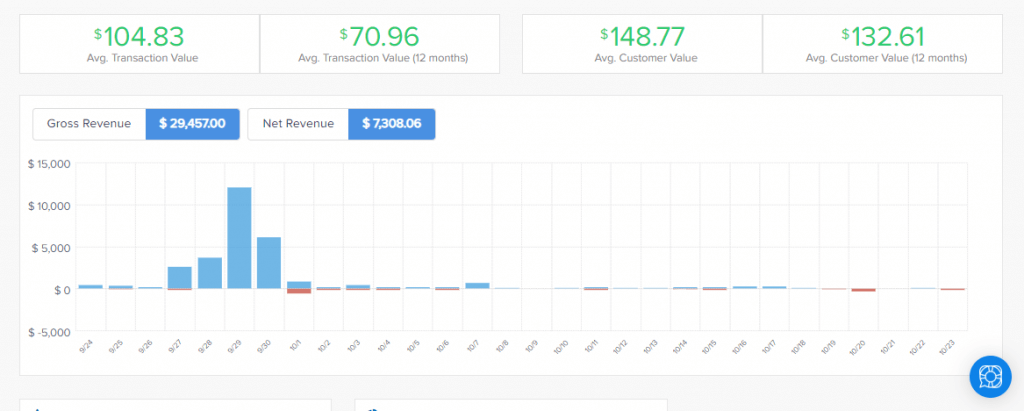 This saves you a lot of time and energy when it comes to building out a custom dashboard for tracking these metrics. You can also use the PayKickstart API to create a more custom solution (or pull data directly into your product).
With general website analytics, a tool like Databox will allow you to pull in your data and create custom dashboards. They also have an API that'll allow you to create custom workflows to visualize your data.
Conclusion
Gone are the days when you had to build everything yourself. There are many ecommerce platforms that'll help you pick up the slack and start selling in days instead of months.
If you're following the principles laid out in the lean methodology then you understand how important it is to be able to move fast and test. That's what ecommerce platforms allow you to do.
I've only shared three use cases for the different ecommerce platforms but I'm sure you'll be able to find more.
Let me know how you're getting creative with using ecommerce platforms to power your lean startup and don't forget to share.
Daniel Ndukwu is a regular contributor to the PayKickstart blog. He has extensive experience with online businesses, conversion optimization, and subscription revenue models. When he's not writing insightful content, he works with other entrepreneurs to help them grow their bottom line.