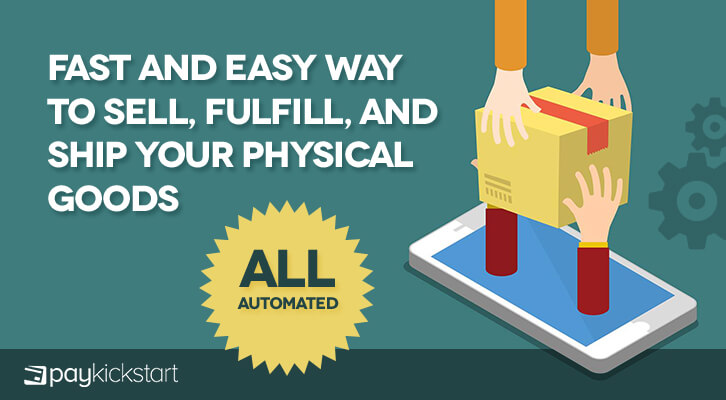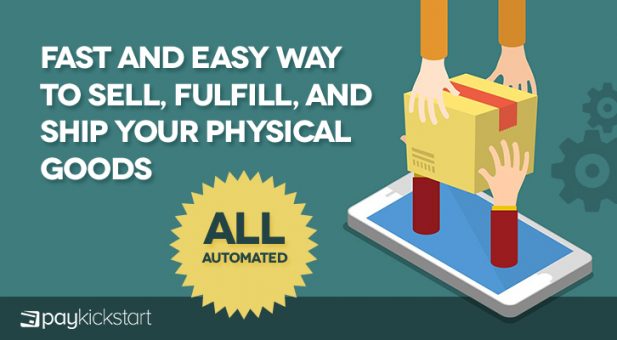 Originally when we designed and built PayKickstart, it was meant solely digital goods – software, information products, etc…
Well we have some EXCITING news to share with you!
PayKickstart has evolved.  We understand that not all businesses are 100% digital..they need ability to handle physical goods in the seamless, automated fashion as we handle digital products.  With our Shipping and Fulfillment integration and support, you can now sell physical goods and easily track and manage packages from Order Received to Fulfillment to Shipping to Delivery.
Fulfillment Support
Our fulfillment support is a major feature that has opened to doors, accommodating vendors who require sending physical goods to their customers.
Now you have the capabilities to create, manage and track all of your physical orders direct inside of your PayKickstart account.  At a glance, see the customer details, order details, fulfillment/shipping status, fulfillment company and more.

Easily setup a shipping fee to be added to your order, that can be customized for each country. That will reflect on the customers checkout page, adding the additional shipping fee to their total order.

Knowledgebase Article
https://support.paykickstart.com/knowledge-base/how-to-manage-physical-products-and-fulfillment/
ShipStation Integration
We've partnered with ShipStation, one of the most respected and trusted services for importing, managing and shipping physical orders.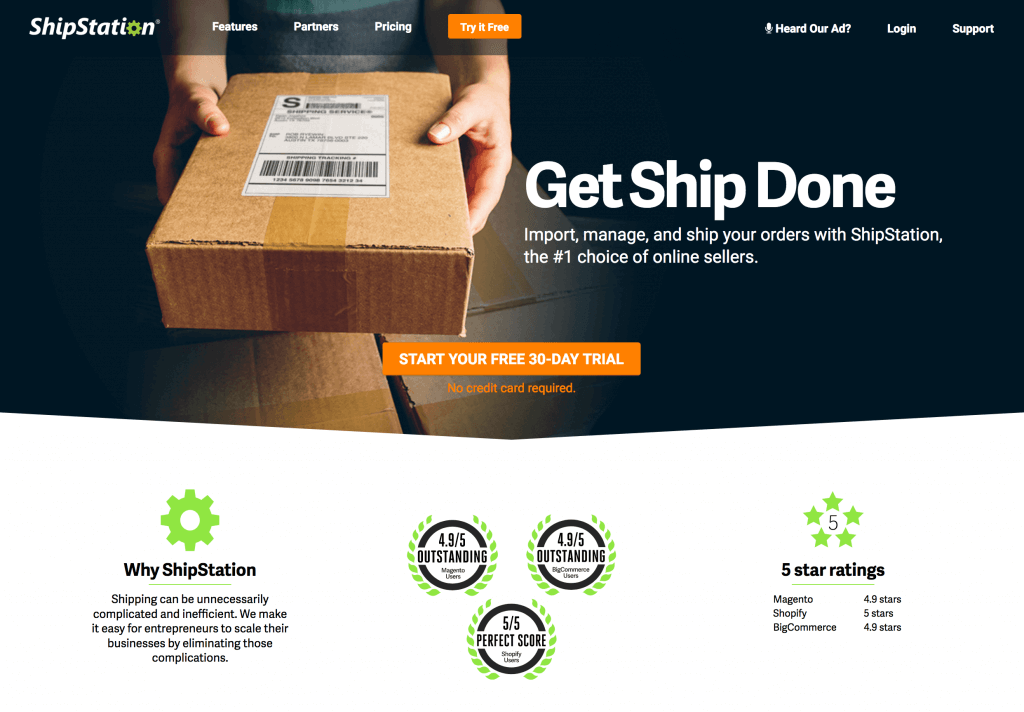 With our ShipStation integration, you can automatically send all of the required customer details directly to ShipStation at the point of sale, so they can fulfill the order on your behalf – creating a streamlined and automated way to fulfill your physical orders.
As the package goes through the fulfillment process (Order Received, Fulfilling, Shipped, Delivered – and Returned) PayKickstart will automatically update the status of each transaction.
Learn more about ShipStation here.
Knowledgebase Article
https://support.paykickstart.com/knowledge-base/shipstation-integration/
Additional Fulfillment Integrations Coming

We currently are working on adding additional fulfillment integrations including ShipOffers in the near future.  We'll keep you posted on new integrations as they are added into the platform.

Start Fulfilling and Shipping Using PayKickstart

Come and join the fastest growing shopping cart and affiliate management platform on the web.  Start selling digital and physical goods with out-of-the-box features that will integrate and power your online business without the need of expensive designers and programmers.