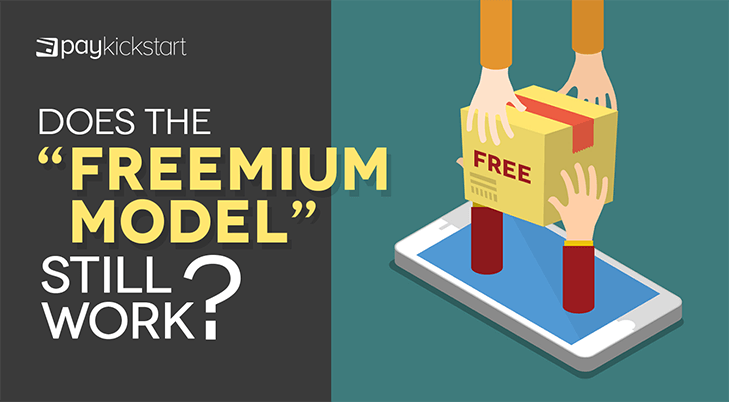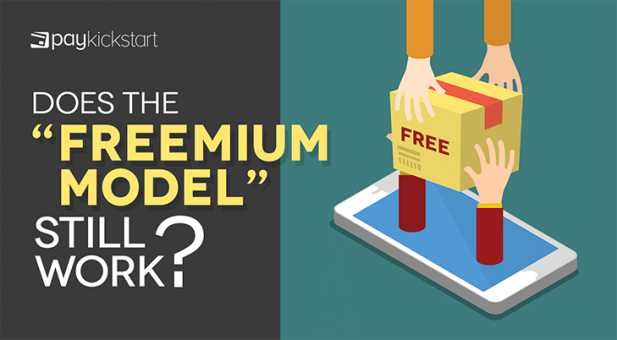 The concept behind the freemium model is simple:
You rapidly build your subscription base by giving your service away for free. Once your customers are hooked on the value you provide, they'll naturally want to step up to the (even more valuable) paid version.
The freemium model is basically a digital version of the classic puppy dog close: Try it before you buy it.
But does the freemium concept still work? Has online selling reached the point where even "free" is now too expensive? Are shoppers so tired of upsells, never-ending email campaigns, and spammy affiliate marketing tactics that your "tripwire" is no longer enough?
Let's find out.
In this article, I'll cover the basics of the freemium model, then I'll show you how to dertemine whether your business is a good match for freemium.
After that … you get the keys to the cadillac. The freemium model works and it works well — IF you know how to use it.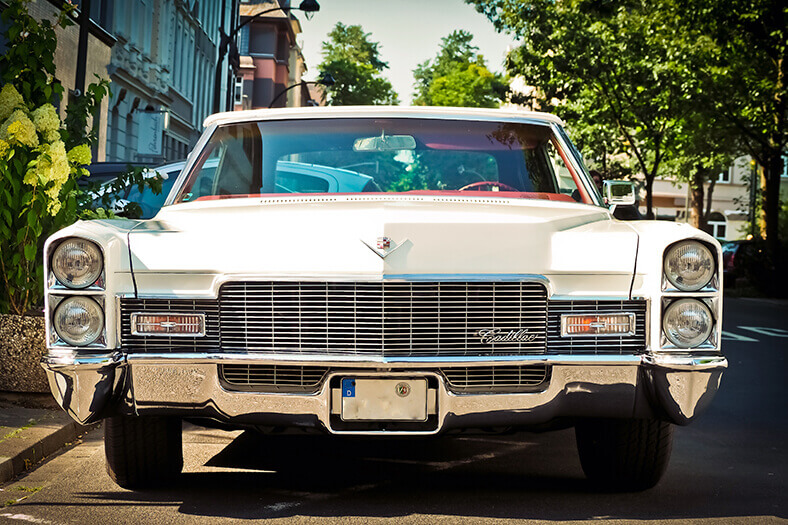 Exactly what is the "freemium model" anyway?
"Freemium" is a blending of the words "Free" and "Premium." The purest form of the freemium model provides lifetime access to a valuable service at no cost whatsoever. Examples include the free versions of MailChimp, Dropbox, and Hootsuite. Either one of those platforms is well worth paying for … but they're free.
How can that be? Won't a company go bankrupt by adopting the freemium version? Of course they will – unless they have more to sell beyond the entry point and the freemium model is only the passkey to the real action.
Note: Some marketers also consider "free trial" versions as freemium offers, but that's not what I'm talking about here.
For our purposes, freemiums aren't just 30-day trials – they provide ongoing access and will never demand a fee. I'm not saying there's anything wrong with using a free trial model, just that the differences are significant enough to warrant a separate discussion.


Why would you want to give your work away?
The pet shop owner knows that parents who let their children take a puppy home (just to see "how it goes" with a pet in the home) are likely to not only keep the dog, but will be back for pet food, pet supplies, and maybe even more puppies so the kids can each have their very own best friend.
But the freemium model is more than a closing technique. It's a counterintuitive stroke of genius. When you give your goods away, you instantly sidestep the price issue, avoid bogging the sales process down with worries about satisfaction guarantees, and happily discover that refund requests are non-existent.
How can you argue with "Free"?
Not only that, but we tend to favor those who favor us. If I buy you an ice cream cone today, you're going to want to return the favor (aka "reciprocity"). The freemium model amps that idea up a few notches. The more valuable my gift to you, the more highly you'll regard me and the more likely you are to respond to any future request I send your way.
In a real sense, freemium access to your coaching or SaaS platform (two common examples) can eventually make me WANT to buy something from you. You've given me so much value that I'm uncomfortable NOT returning the favor.
Online marketing guru Sean Mize is a master of the freemium coaching model. He gives away more value than many coaches provide in the members-only arena.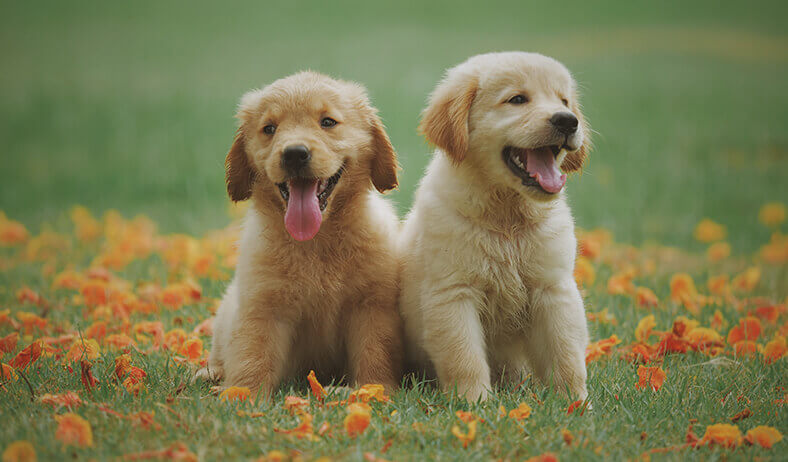 Could a freemium model option work for your business?
The freemium model does still work … and it works well, but not for every business. Before you decide to start giving your products or services away, you should first make sure freemium is a good fit for you.
You only need to answer one question to know:
Does your product or service include a core component that – once users got a feel for what it can do for them – would leave them earnestly desiring more?
If so, you're a candidate for freemium. If not, you either need to retool and build the necessary component or stick with traditional marketing to gain new subscribers.
Here's how launch a freemium model successfully
But how do you design and launch a freemium product? The idea seems simple and straightforward, but the last thing you want to do is go off half-cocked. The brand-crushing aftermath of a failed freemium offer can leave a bad taste in the mouths of the people you need most.
Here's how to build your own freemium subscription frenzy:
Begin with a seriously strategic plan: The toughest part of the freemium model is finding the optimum balance between giving too much away and giving too little. I recommend creating several options, then testing them with users who match the characteristics of your best prospects. Remember: You want them to love what they get, but desire more.
Err on the low side, if you err at all: It's easy to open up the gate a little wider and bless your subscribers with even more of your product or service (free), but it's really tough to take the goodies away once they have them. They'll kick, scream, unsubscribe, and tell others what a rip-off you are (even though you never asked them to invest a dime with you).
"Give more, not less." Pin that motto on your wall.
Onboard like a mother hen: You want new subscribers to be successful FAST. The sooner they're sold on the value you offer, the sooner they'll want to upgrade to a premium version. Take them by the hand and lead them to the promised land. Do your level best to get them thinking, "I can't believe this is really FREE!"
Make them drool over the value they're missing by not going premium: If you've found the right balance between too much and too little, your subscribers will want to get all the way on the boat. They'll love what they have, but they'll yearn for more.
Don't be cruel here, but don't be afraid to point out the advantages of upgrading, either. Design you offer to be a self-selling marvel. Don't ever let them forget there's more value just waiting … and all they need to do to get it is make one little click on the Sign Up Now button.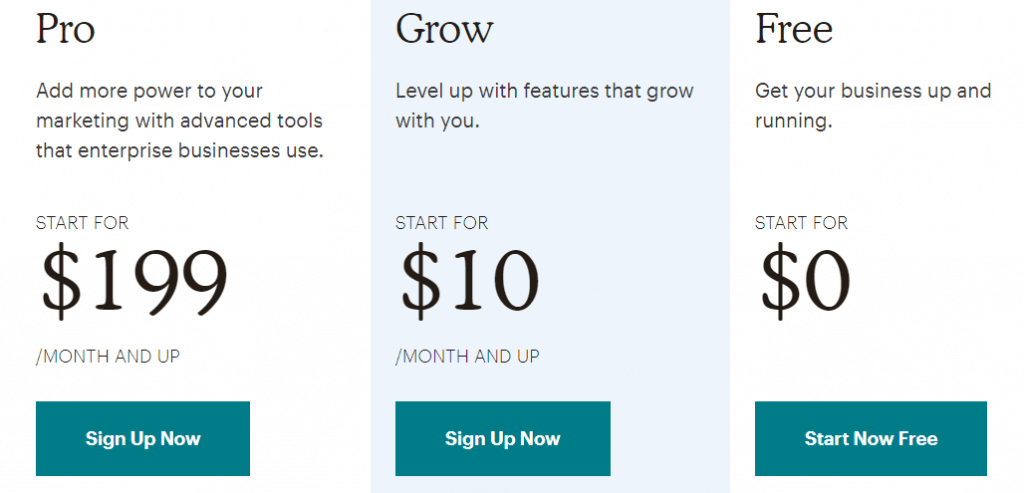 Mailchimp hit a freemium model home run
There was a time when many marketers thought Mailchimp was a low-end email service provider that catered to charity cases only. After all, how could anyone grow a subscriber base or make product improvements by giving access to the service for free?
Absurd!
Have you checked Mailchimp lately, though? According to Datanyze, the chimp is commanding a hefty 61.52 percent of the marketing share for email marketing technologies (see the graph below). Compare that to Constant Contact's 6.41 percent or AWeber's 3.1 percent, and you'll get a glimpse of the potential the freemium model packs.
How does Mailchimp differentiate the free account from the $199/month version? For starters, the free Mailchimp plan allows 2,000 subscribers and 12,000 emails per month – which is plenty for most entry-level marketers. Upgrades include removing the Mailchimp branding from your mail, using a custom domain, access to the lookalike audience finder, access to the address finder, multivariate testing … and quite a bit more.
The free version will get you started. It will even be absolutely sufficient for many small businesses and entry-level entrepreneurs. But there's a whole basket of goodies swinging just in front of you every time you launch an email campaign.
Check this Sumo article for more about the Mailchimp phenomenon: How MailChimp Makes $400M Revenue. (And that 400 million was in 2016 with just 550 employees.)


Does the Freemium Model Still Work?
If the wild success of platforms like Mailchimp, Dropbox, and Hootsuite are valid indicators, then the freemium model not only works, but it works like kerosene on a campfire. Many companies have leveraged a freemium offer into explosive success.
There are two questions anyone considering launching a freemium model offer should carefully consider:
First, do I have a product or service that fits the freemium model criteria (see the prime question given above).
Next, am I willing to take time to do the serious noodling needed to draw up a straegic plan for a kick-ass freemium launch?
If your answers are affirmative, then you're good to go. Be sure to let me know when you launch so I can help with the promotion.
But if your businesss isn't a fit or you're not willing to do it right … then don't do it.
You'll only hurt yourself.
Suggested Resources
How to Create a Rinse and Repeat 6-Figure Product Launch
Why Recurring Subscriptions Can More Than Double Your Revenue
Writer, Dreamer, Believer. Don Sturgill is author of The Daily DEEP and a friend to entrepreneurs everywhere. Get your copy of The DEEP and find out more about Don's work at donsturgill.com.